This post may contain affiliate links. Please see my full Disclosure Policy for details.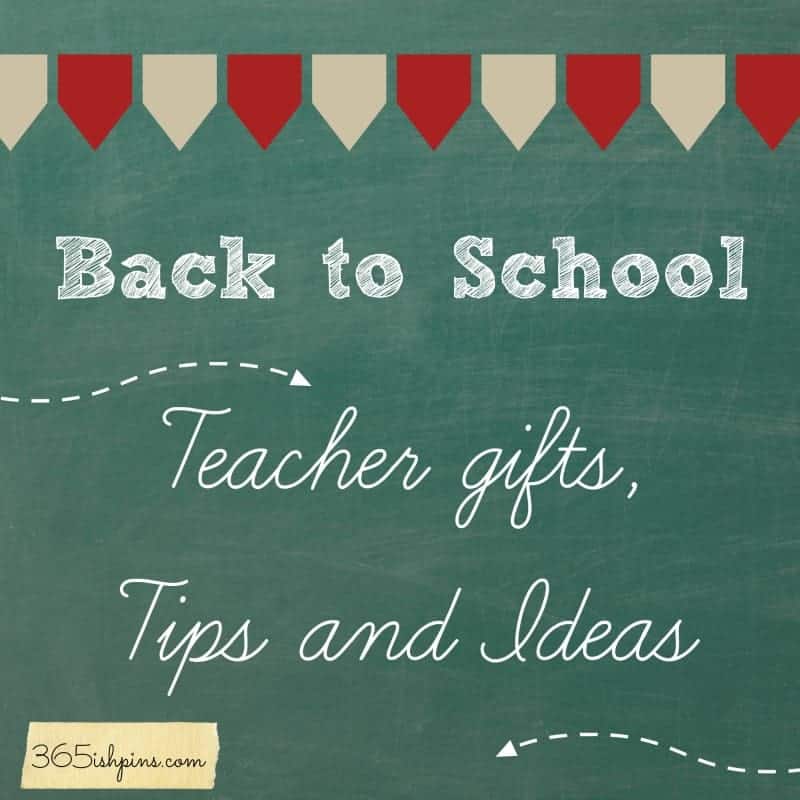 This year I had a great teacher gift for Henry's Kindergarten teacher, but it wasn't really worthy of its own blog post. I wanted to share it with you, though, as I think it's an easy idea and something that a teacher would actually use after school is out. So I pulled together some of my Back to School gifts and ideas and added a couple of friends' back to school posts to provide a well-rounded post that's sure to help with your return to classes this year!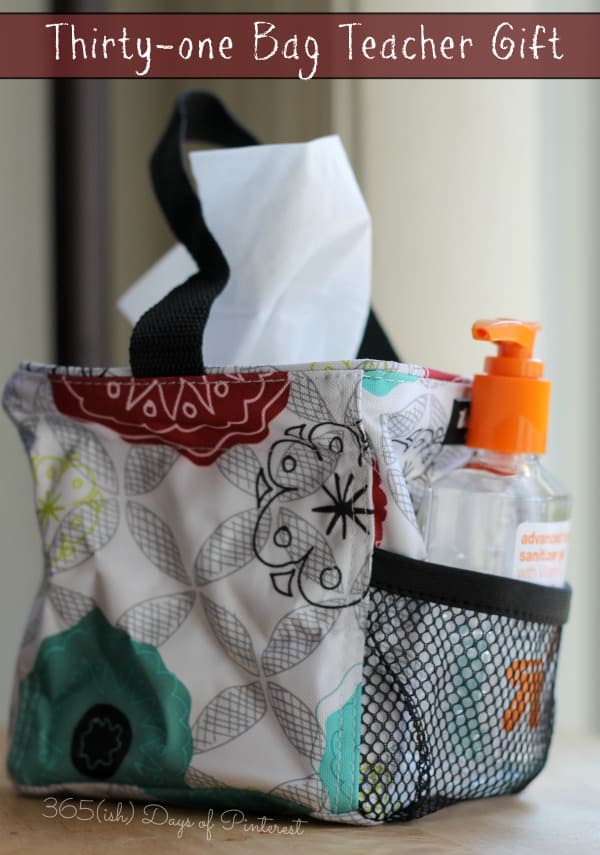 I cannot even come close to taking credit for this idea. 🙂 A friend of mine bought a bunch of these to give to her girls' teacher and she mentioned that they are the perfect size for a box of tissues and the pocket will hold a bottle of hand sanitizer. Well, if that's not genius, I don't know what is! (She has all sorts of great ideas and is the queen of homemaking, so you should check out her Facebook Page, A Homemaker's Heart.) The tissues and sanitizer are already on the school supply list, so I didn't buy anything I wouldn't have purchased anyway. I got the Littles Carryall Caddy from Thirty-one Gifts when they were having a clearance sale. I didn't get this one personalized, but you can personalize any new order, which is great for gifts. I don't sell Thirty-one, I just thought it was a great idea and wanted to share it with you. The link above is for a friend's page and Sheri can take great care of you if you decide to order one of their awesome bags! I have several and I LOVE them!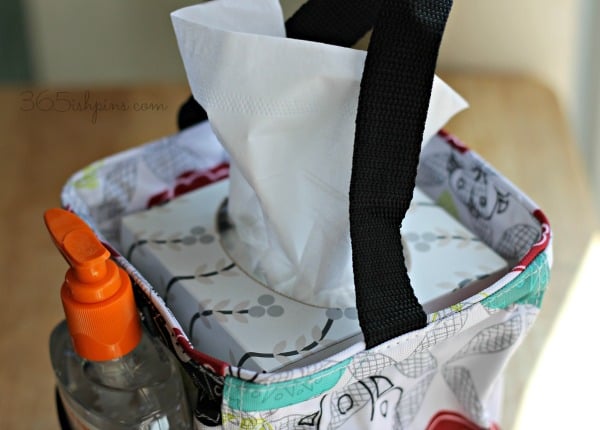 If you have a little more time and creativity on your hands, you can make this Ball Jar Teacher Gift in one afternoon. This was Bryce's teacher gift last year and it was such a pretty pop of color on her desk all year!
This year, I was given some personalized labels by Kidecals to try out. It amazes me how many things require labeling when you are sending two kids off to school! Backpacks, lunch boxes, pencil boxes, folders, jackets, notebooks, school supplies, water bottles…the list goes on and on! I ordered these plaid round labels and put our last name and phone number on them so I could use them for all of us. I have washed them in the dishwasher, run them through the laundry and stuck them to multiple surfaces. They don't move! I'm really impressed with how well they stay stuck on, even to fabric. I don't know what their magical trick is, but they work! Check out their site for all sorts of fun options and ways to personalize your stuff!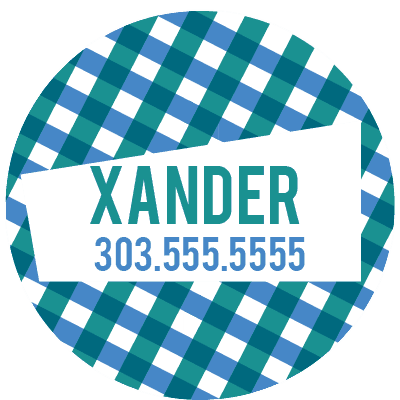 This next post by Christina, Plain and Simple is about teacher gifts for Christmas, but that can certainly apply for back to school gifts as well. Or, just pin her post and save a great list for Christmas this year. As a former teacher, Christina has some great points about what NOT to buy your teacher and what they really want but might not ask for!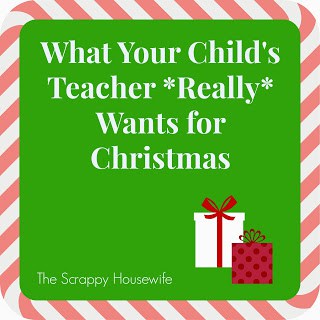 These blocks by Organized 31 are SO SO SO cute! I just love how colorful and creative they are! You can get a Jenga set at a garage sale or thrift store and this would be a really inexpensive classroom decoration or teacher gift.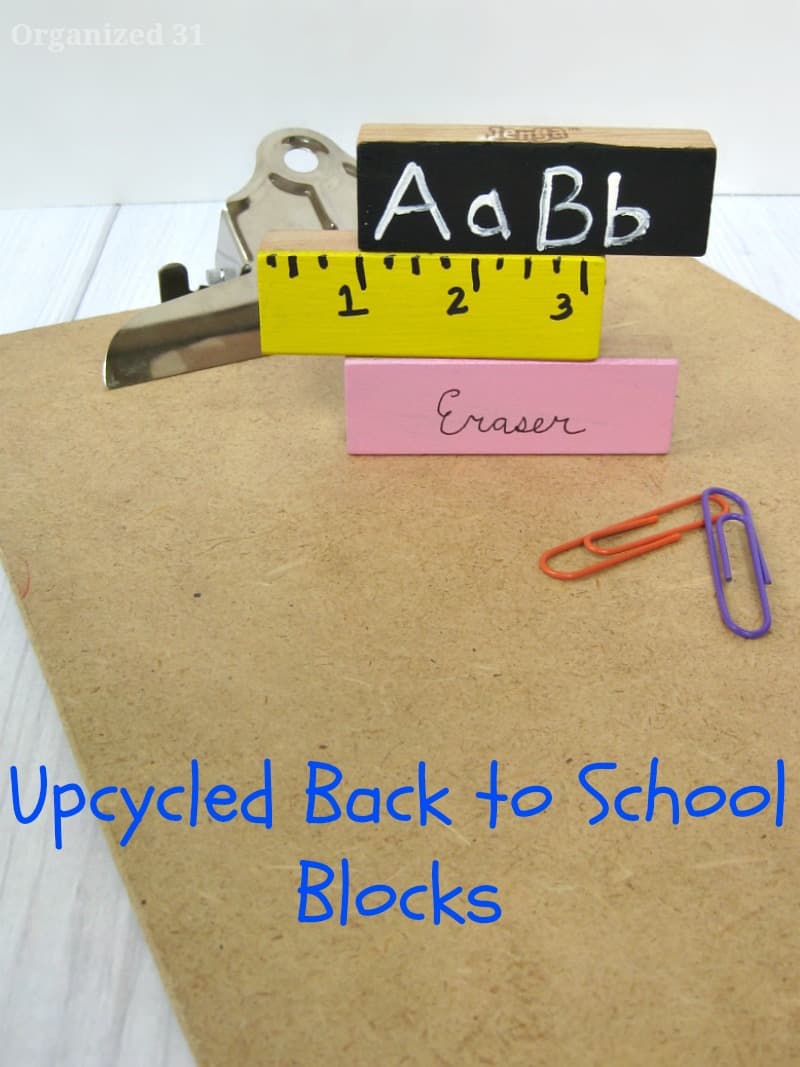 My last idea to share with you is from Nap-Time Creations and it underscores the importance of taking pictures of your kids every year when school starts! I love to go back and see how the kids have changed each year. I usually take a photo in the same spot so I can see how the kids are growing taller every year. This cute frame for back to school photos takes them up a notch on the fun scale!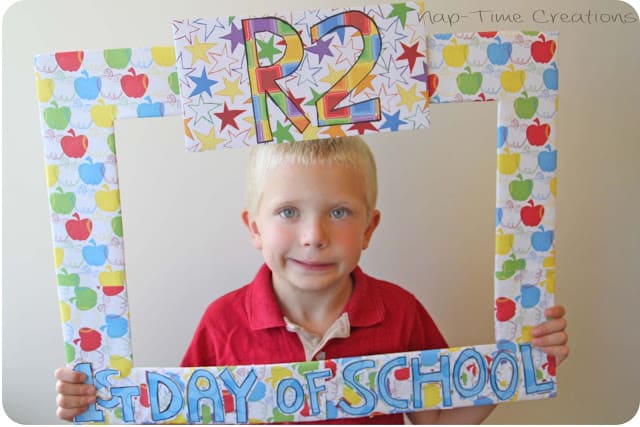 I hope you are able to find something you love for your own Back to School celebration this year! Now, I've got to run and go get my kids from school right now!!! 🙂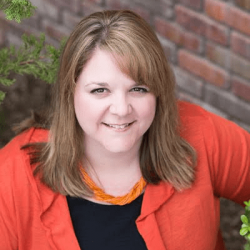 Latest posts by Nicole Burkholder
(see all)