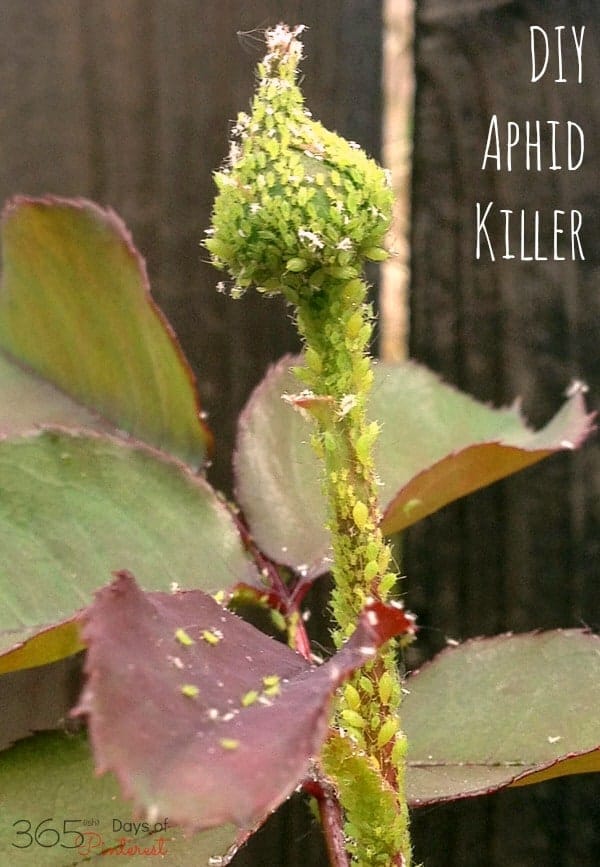 Yuck! This picture looks way worse when it's full size instead of on my phone screen! I walked past my rose bush that's full of new growth and buds ready to bloom and I discovered this! Aphids have invaded! *shudder* I went straight to Pinterest for ideas on how to kill them because I used up the last of my rose spray last season and need to buy more. But I'd rather save time and money by making my own aphid killer if it's possible!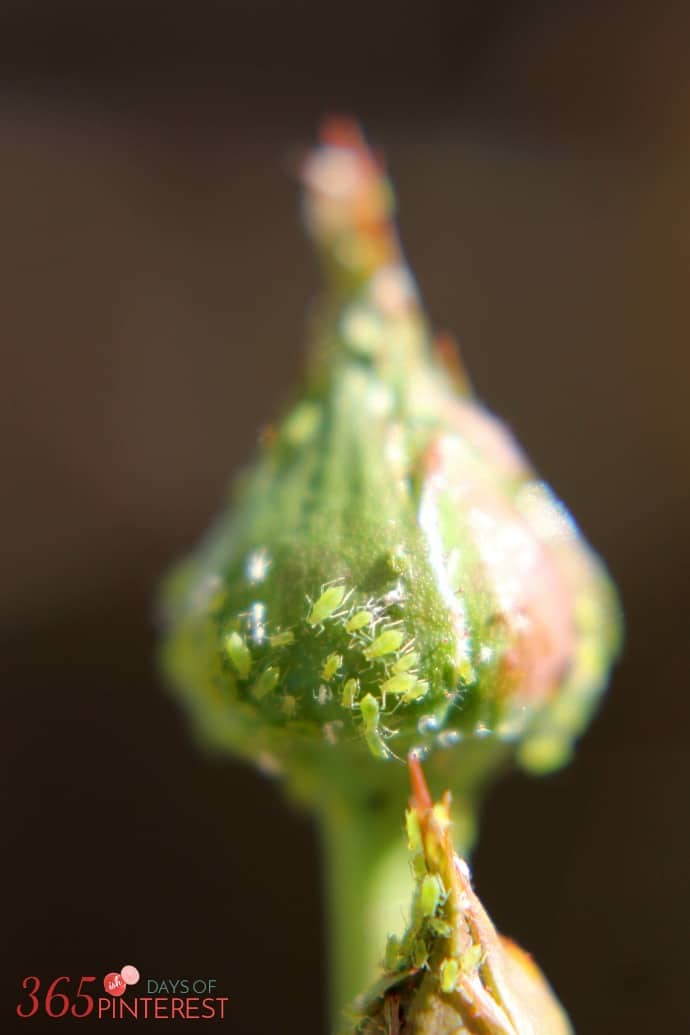 Surprisingly, the only thing I could find on Pinterest was lady bugs (a great choice, but I don't exactly have a lady bug farm in my back yard) or a concoction of onion, garlic and soap and water. So I hit up Google for more ideas and just kept coming back to plain old dish soap and water. Finally, I saw this post from One Good Thing by Jillee about the many wonderful things you can use Dawn blue dish soap for, and I knew I was on the right track! Dawn to the rescue! Just put a few drops in the bottom of a spray bottle, fill with water, shake and head out to spray the little creepers to death!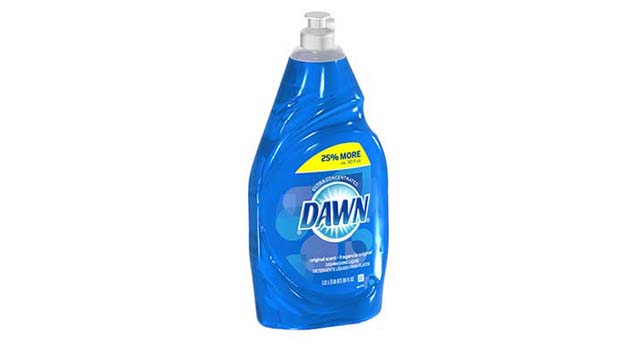 DIY Aphid Killer
1-2 drops of original blue Dawn dish soap
water
spray bottle
Simply put a couple drops of soap in the bottle, fill the rest of the way with warm water and shake well. Then lightly mist the plant with the sudsy water.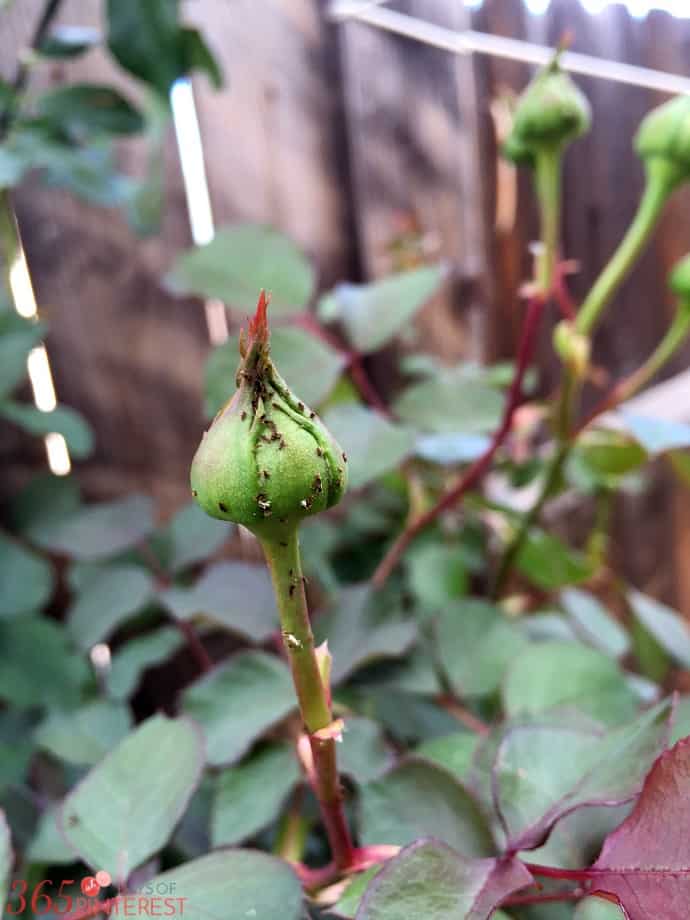 For an infestation like mine, I had to give it a pretty good soaking. I let the plant sit all night and the next day when I checked the bugs were all dead. See all those black spots? But they still stuck on the leaves and buds, so I hosed down the plant and rinsed all the bugs off. Then I gave it one more light misting to keep the aphids away and it worked like a charm! No more nasty creepy critters on my pretty flowers!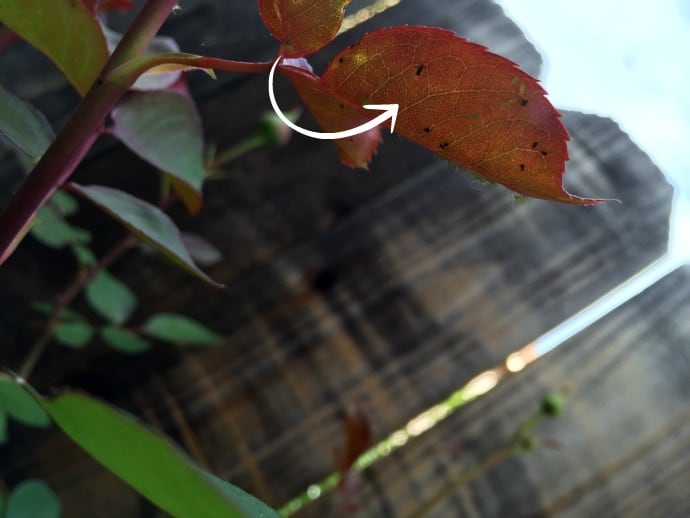 Be sure to spray the underside of the leaves, too, since that's where a lot of bugs like to lay eggs and hide from predators. I love when something simple actually works!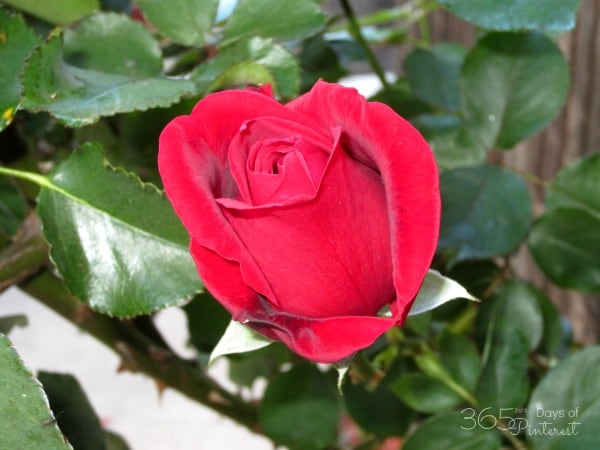 Here's another tip for your flowers that might come in handy this summer!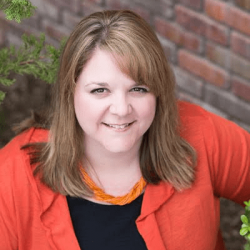 Latest posts by Nicole Burkholder
(see all)