This post may contain affiliate links. Please see my full Disclosure Policy for details.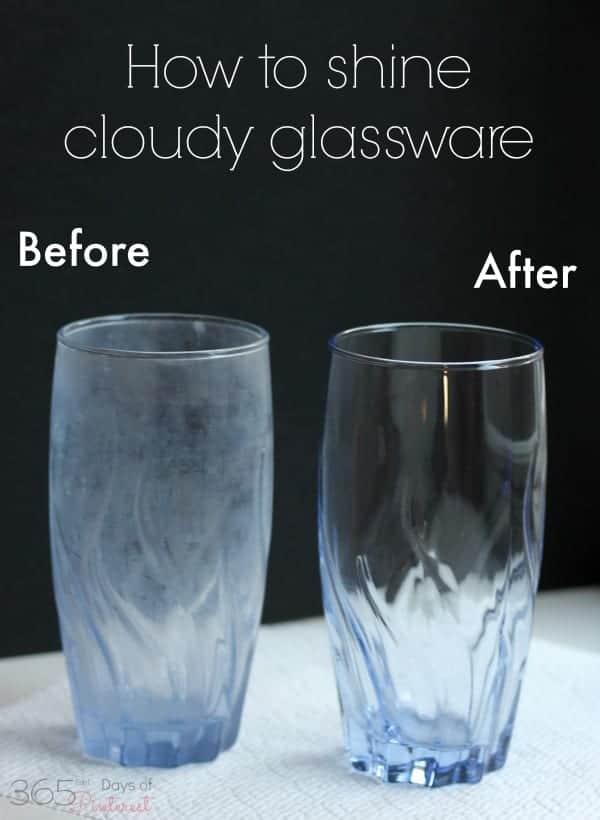 There's nothing more frustrating than pulling a clean glass out of the cupboard only to find that it looks dirty and cloudy. Here's an easy tip for shining up all that cloudy glassware!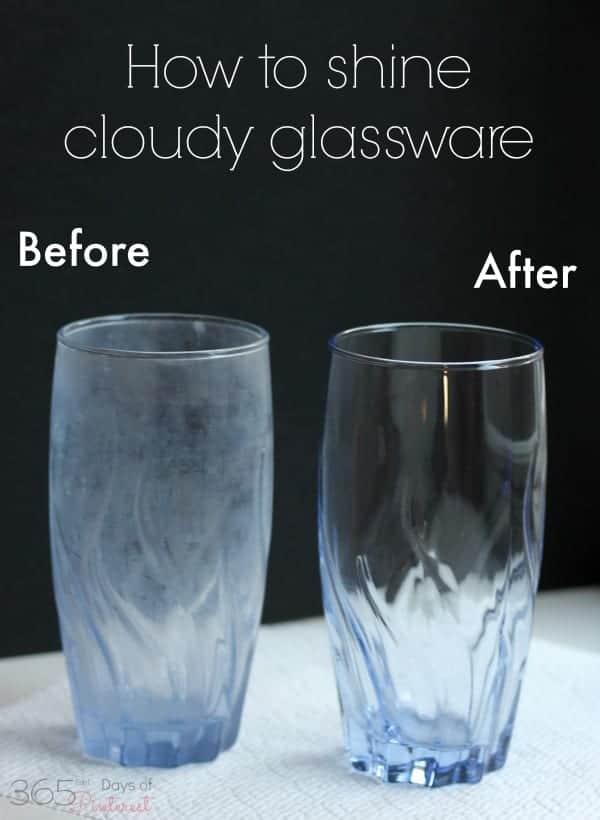 Please, please, PLEASE tell me I'm not the only one with glasses that look like this! I opened my cupboard the other day and I couldn't find a single "clean" glass in there!
Now, I know they are clean. They went through the dishwasher, at least. But every time they went through a cycle in there, they came out a little bit worse.
So how do you get cloudy glassware all shiny and clean again? It's easier than you may think!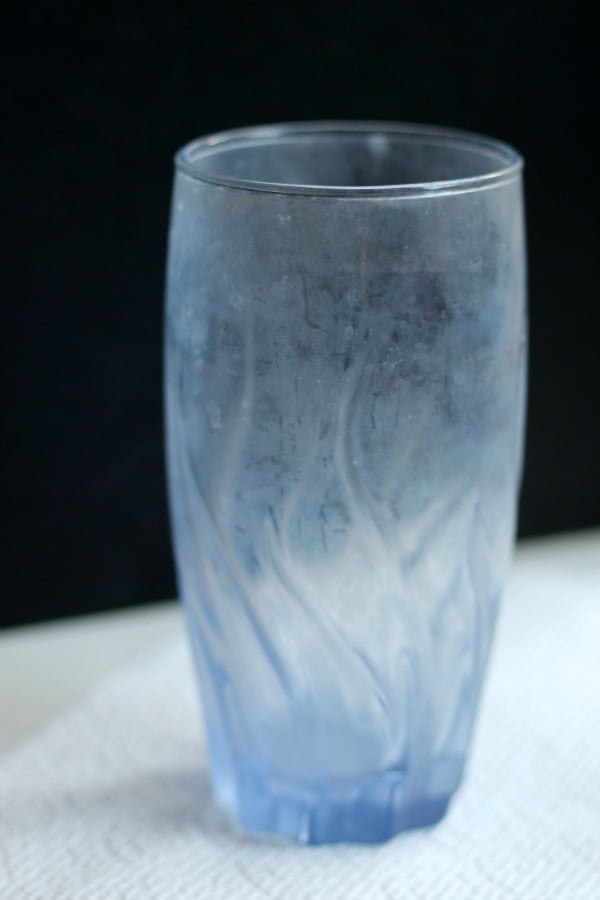 How to prevent glasses from getting cloudy in the dishwasher
If you live in an area with hard water, switch to air dry instead of heat dry.
What's the expression? "An ounce of prevention is worth a pound of the cure." There's truth in that!
There are a couple ways to keep your glasses from getting cloudy again after cleaning them up. Hard water leaves deposits, and leaving the dishwasher on "heat dry" will just cook them on.
So use a good rinsing agent in the dishwasher and then set it to "air dry" instead of using the heat.
Use a detergent booster.
It also pays to spend a little more and get a good quality dishwashing detergent. After seeing it so many times in the comments, I finally got a bottle of Lemi Shine detergent booster.
Let me tell you, this stuff is AMAZING. I still had to clean the worst of the hard water stains off by hand, but now I can keep them off for good!
I was stunned by how clean the inside of my dishwasher was after one wash with the detergent booster! This is one of those products that's absolutely, totally and completely worth the money.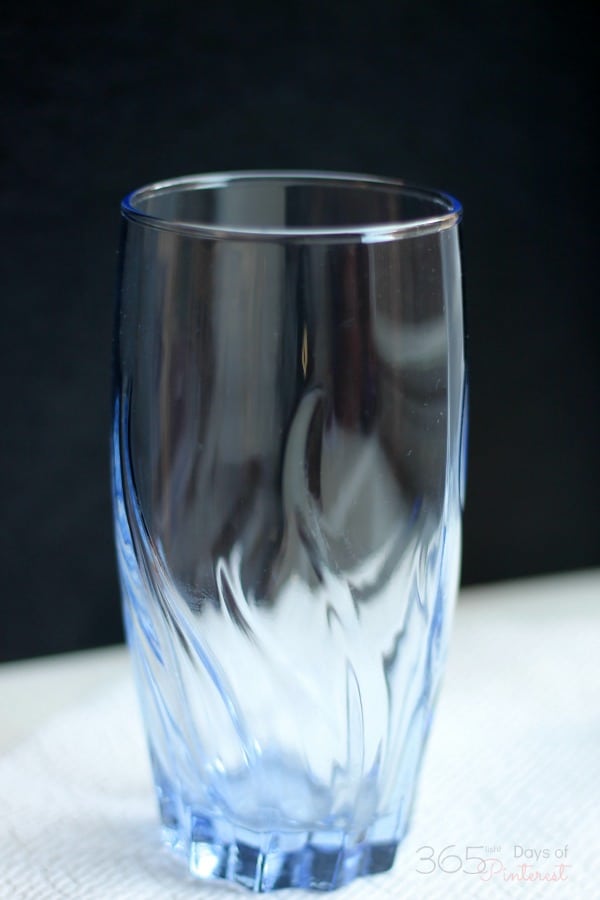 How to Shine Cloudy Glassware: Vinegar.
Distilled white vinegar is like the "cure-all" for home cleaning projects! If you have a lot of glassware to shine, I would suggest letting them soak first in a mixture of one part water to one part white vinegar.
After soaking for a while, scrub with a soft rag and the calcium deposits and water spots should wipe right off.
If you are just cleaning one or two glasses, then dip the corner of a soft rag in straight white vinegar and rub. A little elbow grease will do the trick.
It took me less than five minutes to get this glass clean and shiny again. Look at the difference!
I also use this to help whiten the tile grout on my countertops!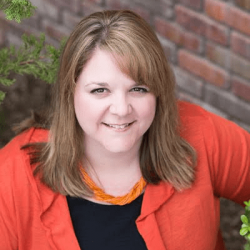 Latest posts by Nicole Burkholder
(see all)