This post may contain affiliate links. Please see my full Disclosure Policy for details.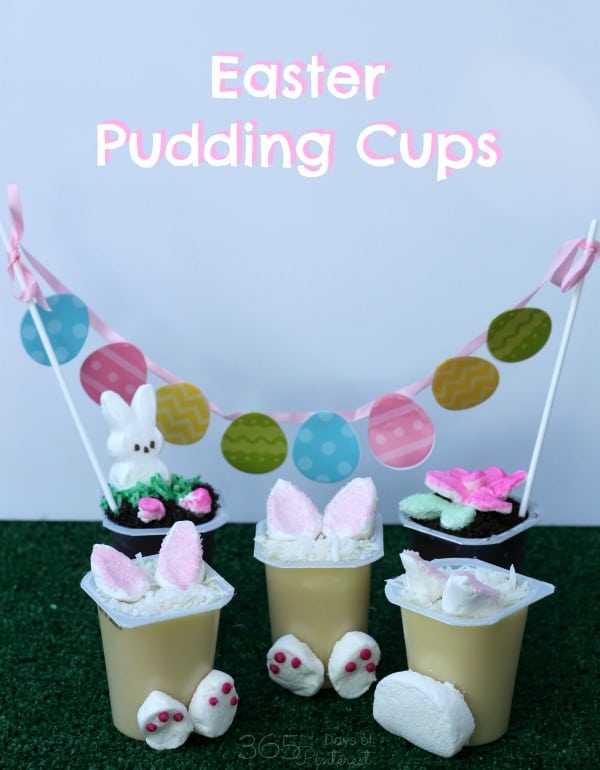 Everything about Easter is adorable. Little girls in frilly dresses, little boys in suits and ties, baby chicks, fluffy bunnies, pink flowers and pastels everywhere…YAY FOR SPRING! And since I'm so incredibly outnumbered around here, I have to grab on to the "cute" where I can. So even though the boys were largely unimpressed, I am really happy with how these fun little Easter pudding cups turned out. Plus, as you already know if you read my posts often, I really love marshmallows.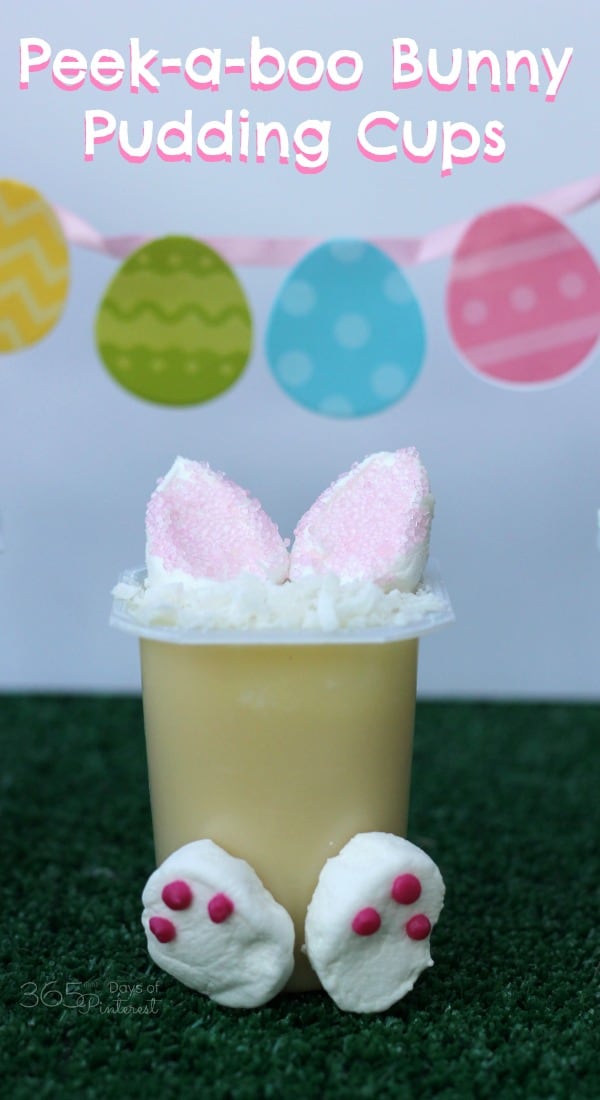 I started with these bunnies first. I have seen the bunny ear marshmallows for cupcakes all over Pinterest, so I thought I would give them a try on top of a vanilla Snack Pack. I topped the pudding with some coconut for "fur" and then added my pretty rabbit ears. But they just didn't seem finished at that point. So I grabbed a marshmallow, cut it in half and stuck the two pieces on as feet. Three dots of pink frosting later, I was rewarded with cute bunny feet! I can't help it- I'm impressed with myself on this one. 🙂 Here's a quick little video I made to show you how to make the ears. (Note: I used the extra-large marshmallows for the video because they were easier to see, but for the pudding cups, I used regular marshmallows.)
It's that easy! Just cut a marshmallow in half diagonally, dip the exposed sticky sides in pink sprinkles and you have bunny ears!
I also made one with a big puffy cottontail. Those giant marshmallows are so fun! Just cut the end off of one and stick to the back of your Snack Pack. Easy peasy!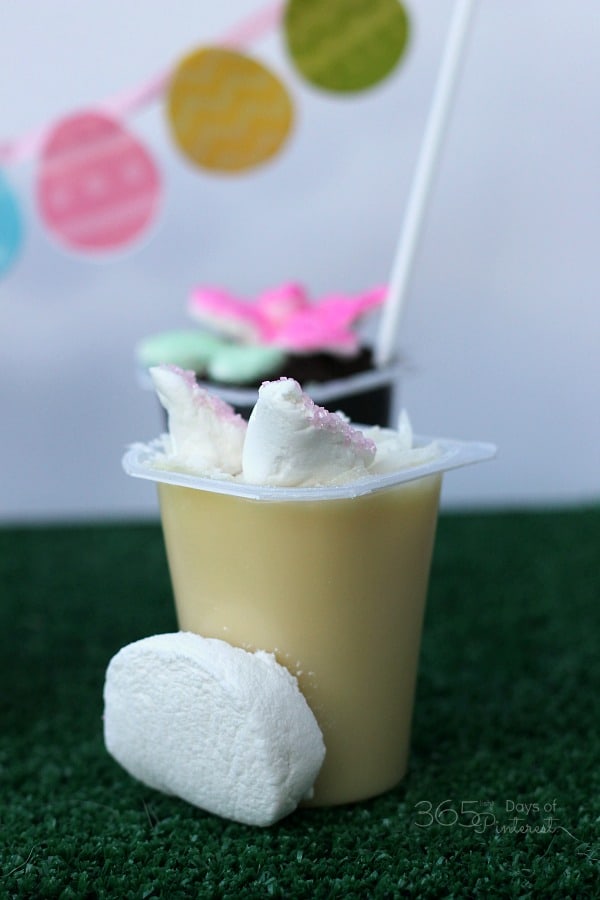 The whole reason I was even playing around with the marshmallows in the first place is because I wanted to make one of the marshmallow flowers I've seen in the videos floating around social media this week. Let me tell you, it's harder than it looks! You should definitely keep corn starch all over your fingers, or you just end up with a sticky mess. But after a few tries, I did get a pretty flower for my "garden."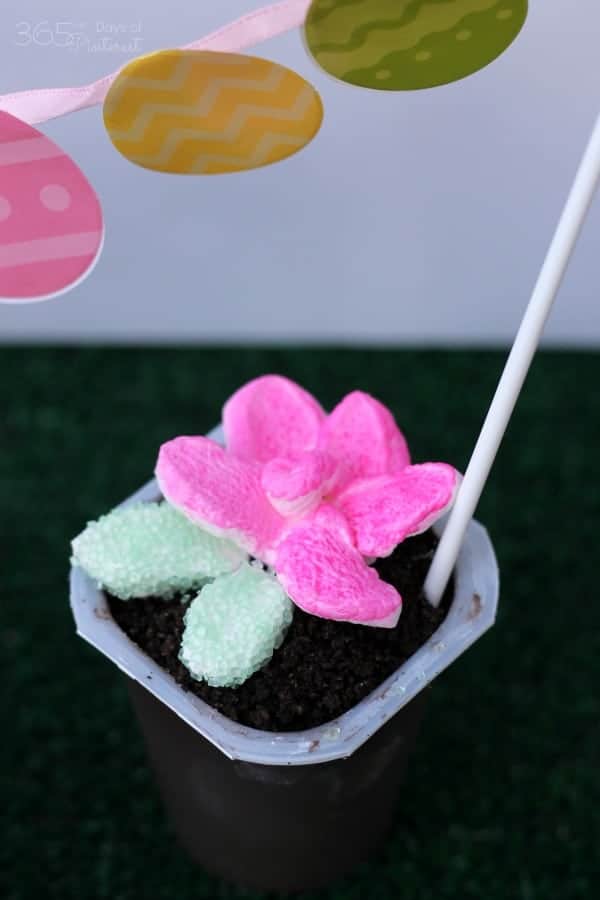 This is the You Tube video I watched to learn how to make them. After I had the flower, I added a couple leaves of my own with snips of marshmallow cut on the diagonal and dipped in green sprinkles.
I bought some of the food coloring spray for these and it's super cool. I keep trying to find things to "paint" in my pantry. 🙂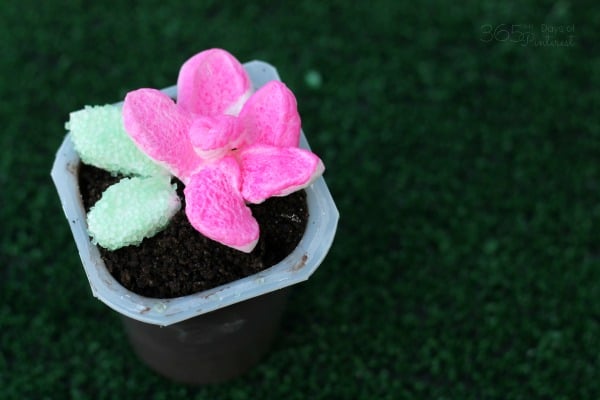 You can imagine the mess that was happening all over my counter at this point. Actually, you don't have to imagine it. I snapped a photo. Just to keep it real. 🙂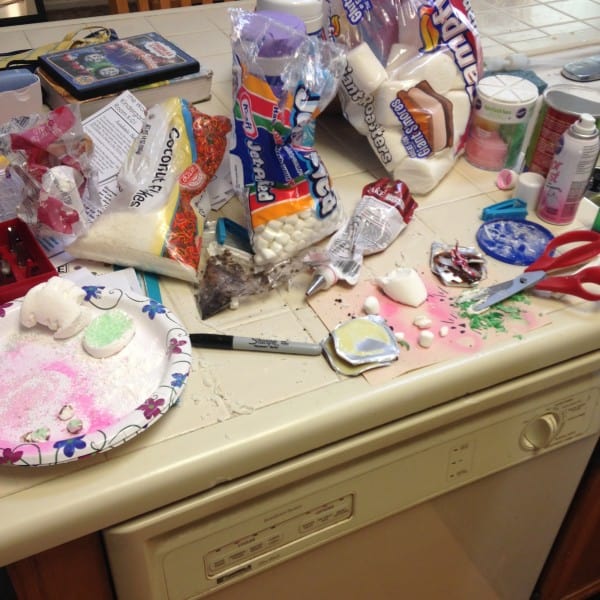 The cost of creativity, folks. There's a PRICE to pay! (Said in my most preacherly voice.) But, I digress…
Anyway, there were bits and pieces of marshmallow everywhere, so I grabbed a few, twisted them into little rosettes and made a mini flower garden for the Easter bunny.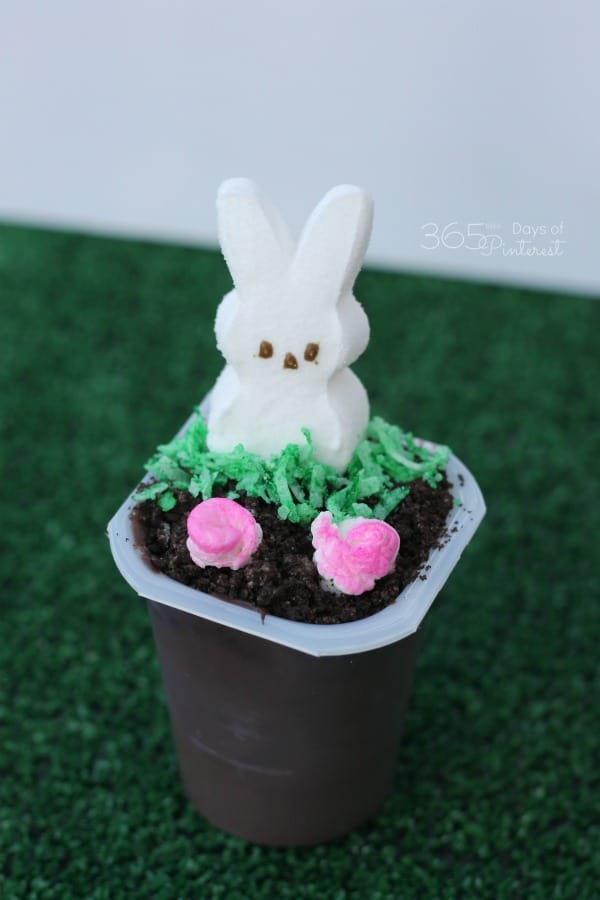 The best part of the flower garden? The dirt. Chocolate pudding and OREOs are just meant to be together. Forever. Crush two cookies in a baggie until you get a nice fine powdery "dirt" and sprinkle it on top of the pudding. Then add the marshmallow flowers, some coconut (colored green with food coloring drops) and a tasty Easter bunny! This one was definitely my boys' favorite.
Now go make something pretty and fun and full of SPRING! (Then come back and tell me all about it!) 🙂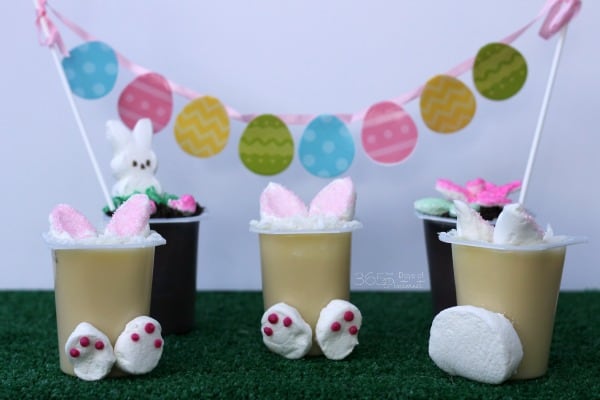 This post was sponsored by Collective Bias, Inc. and its advertiser. All opinions are mine alone.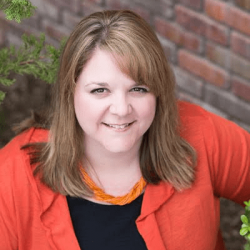 Latest posts by Nicole Burkholder
(see all)