This post may contain affiliate links. Please see my full Disclosure Policy for details.
Don't make just any milkshake. It's worth the effort to create a MONSTER cookie milkshake!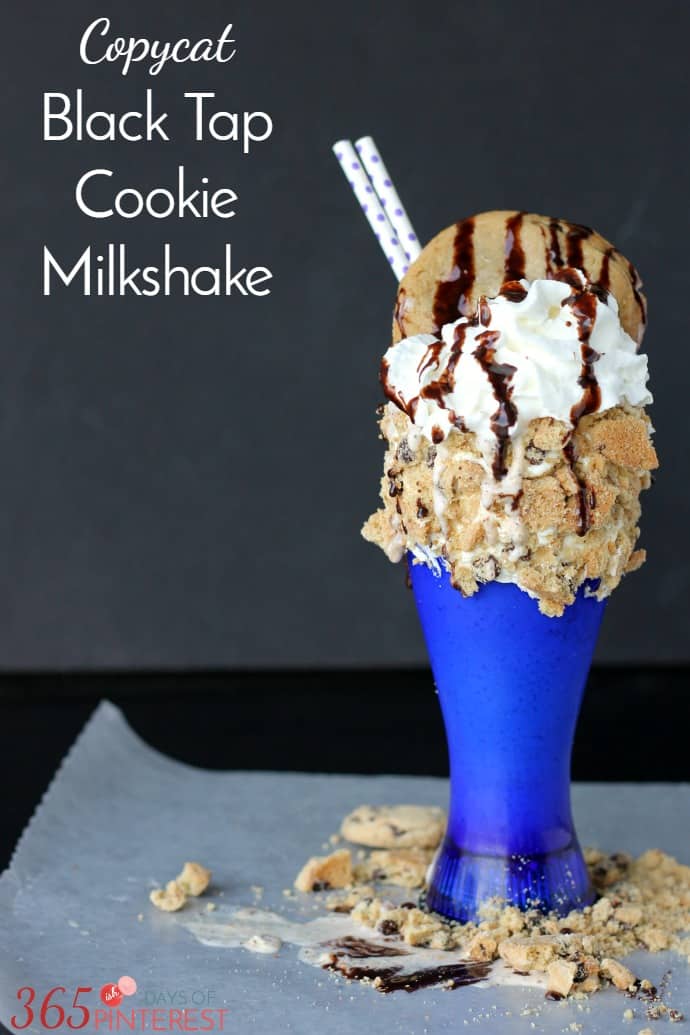 One benefit of having my finger firmly on the pulse of social media is discovering beauties like this monster cookie milkshake. Last week, Facebook, Twitter and Instagram were abuzz with pictures of these GIANT milkshakes that are all the rage in New York City right now. They come from a burger joint called Black Tap and if you want to buy one it will set you back $15. But since they are large enough to feed a small family, the price point seems reasonable. I took one look at the chocolate chip cookie shake and knew that I needed in my life. Immediately. The only problem is I live in SoCal. It's a bit of commute to NYC from my place. Not to be deterred by such a thing as geography, I took it upon myself to create a copycat version based simply on photos from Instagram. Mission accomplished.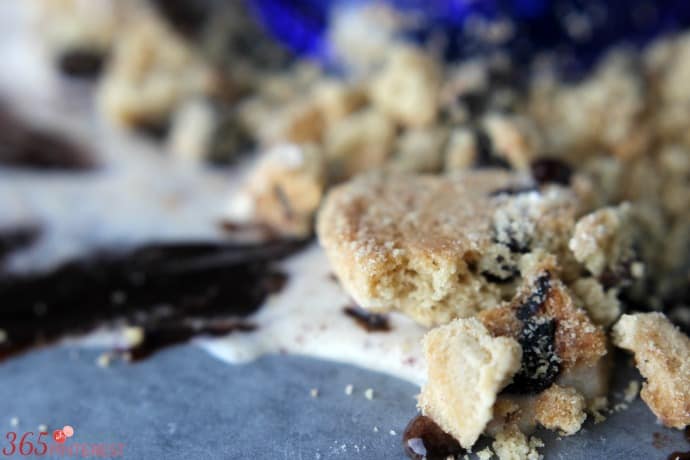 I watched a few news stories and random videos to see how they were creating these wonders. The process is simple enough. You can go with any theme: candy, OREOs, birthday cake, red velvet, etc. Chocolate chip cookies are my favorite thing EVER so I obviously chose to create a cookie milkshake. Ready for this? 🙂 Here we go…
Monster Cookie Milkshake
Ingredients
vanilla ice cream
milk
crispy chocolate chip cookies (I used Famous Amos cookies)
frosting
whipped cream
chocolate syrup
freshly baked jumbo chocolate chip cookies
Instructions
First things first: the milkshake. I don't use an exact measurements for a shake. Essentially, it's 2-3 large scoops of vanilla ice cream and about 4 ounces of milk. In a blender, mix the milk, ice cream and about 10 cookies.
The next step is to frost the outside of the glass. I used canned vanilla frosting. Add a thick layer of frosting about 1/3 of the way down from the top of the glass.
Crumble cookies, lay them out on wax paper or a plate and roll the frosted glass through the crumbs. Use your hands to fill in any empty spaces on the frosting with more cookie pieces.
Pour the milk into the cup, top with a generous amount of whipped cream and one jumbo cookie. Drizzle with chocolate syrup and grab a straw!
I wanted to top my milkshake with a cookie ice cream sandwich, but I simply couldn't wait for the ice cream to harden before finishing my creation. I used this awesome cookie recipe for the freshly baked cookies on top. The giant cookies were just too big for my cup, so I made them half-sized, using 1/4 cup to measure the dough instead of 1/2 cup.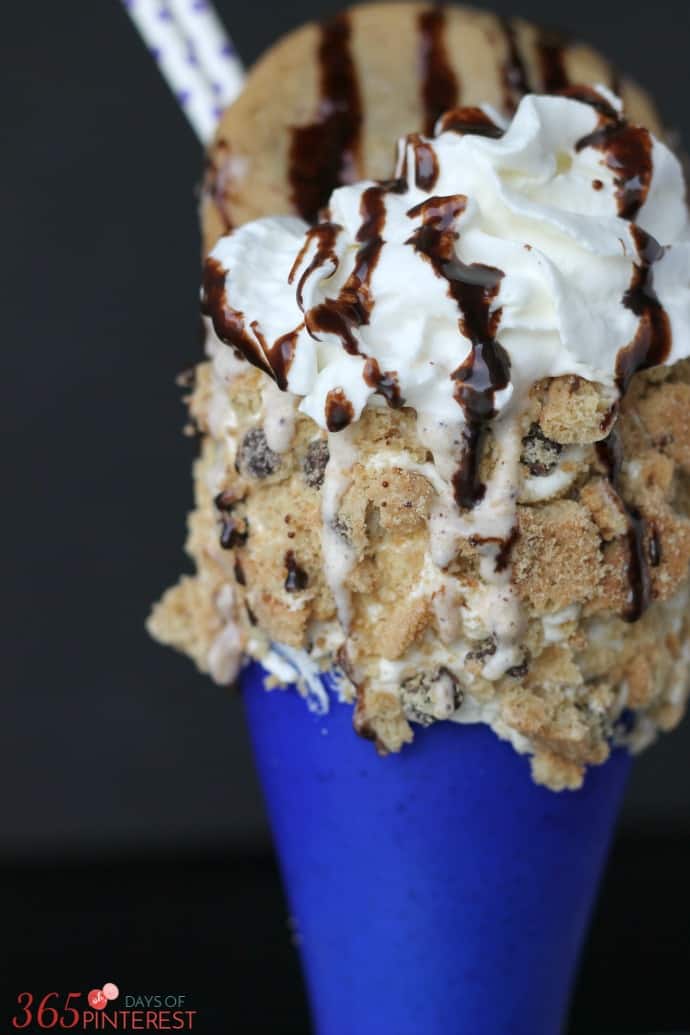 Seriously, this was a cheat day treat and totally WORTH IT. I think I will probably try a few more flavors just for fun. 🙂 What do you think?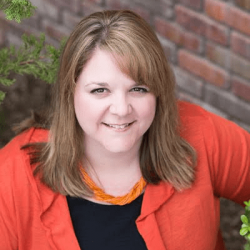 Latest posts by Nicole Burkholder
(see all)