This post may contain affiliate links. Please see my full Disclosure Policy for details.
Delicious recipes either using Girl Scout Cookies or creating your own version at home! Brownies, cookies, popcorn…oh my!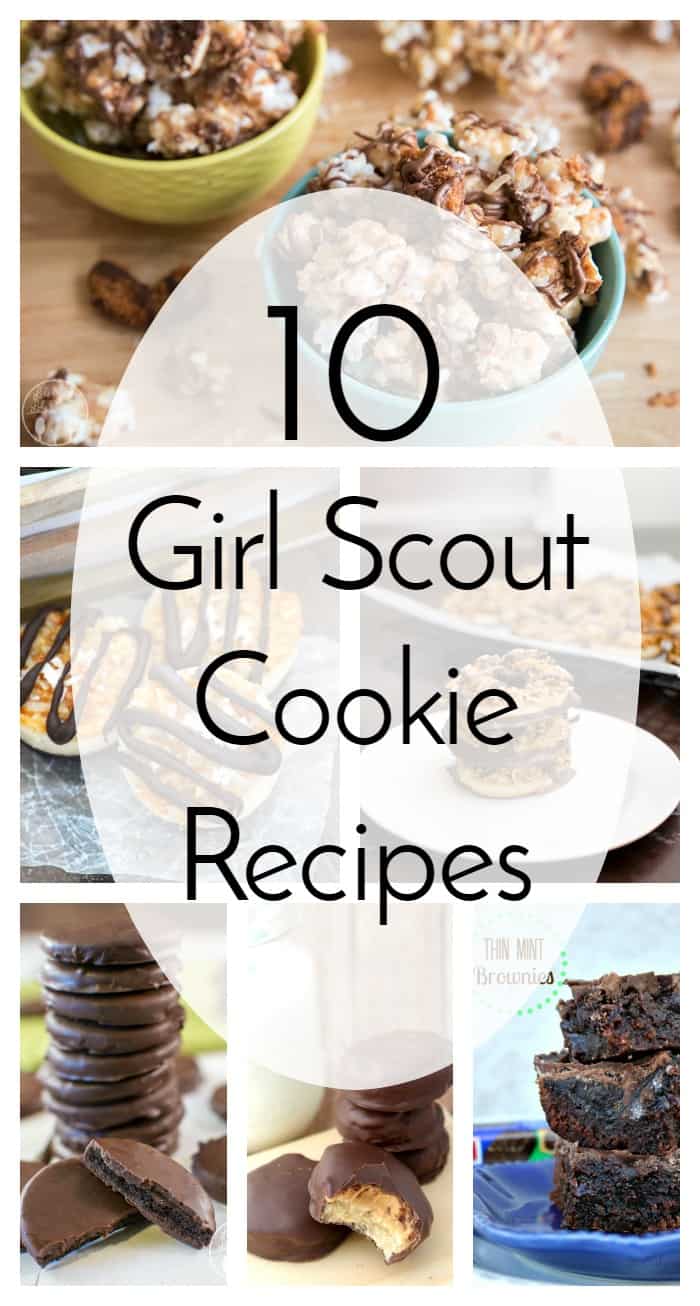 Have you seen them coming out of woodwork yet? They're on Facebook, advertising with window paint on the SUV in the lane next to you, outside the local grocery stores and even ringing your doorbells.
That's right: the Girl Scouts and their infamous Girl Scout Cookies are back. Whether you bought too many boxes, you didn't SELL enough boxes so you ended up with a case or two in the garage, I've collected some awesome Girl Scout Cookie recipes for you here.
Some recipes are actually made WITH the cookies, and others are copycat versions of the tasty treats. And if you want to wrap a box of Caramel Delights and send them my way, I wouldn't turn them down. 😉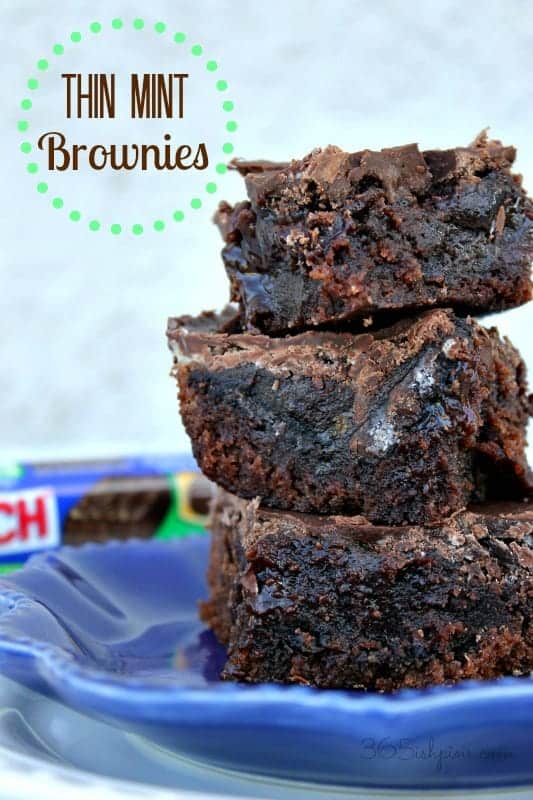 I actually made these Thin Mint Brownies with Thin Mint candy bars because the cookies were not available at the time. But the recipe would be AWESOME with the actual cookies as well. Is there anything better than a fudgy brownie? Seriously.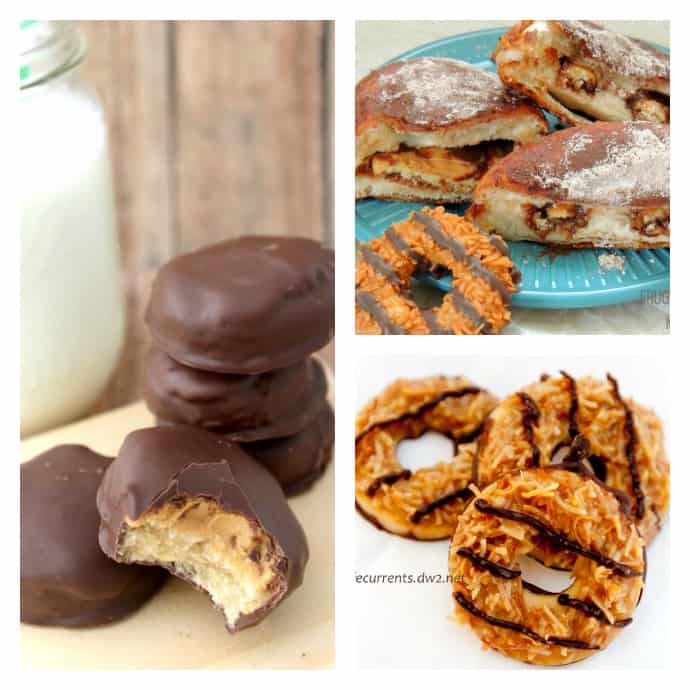 Girl Scout Cookie Stuffed Donuts
Copycat Tagalongs Girl Scout Cookies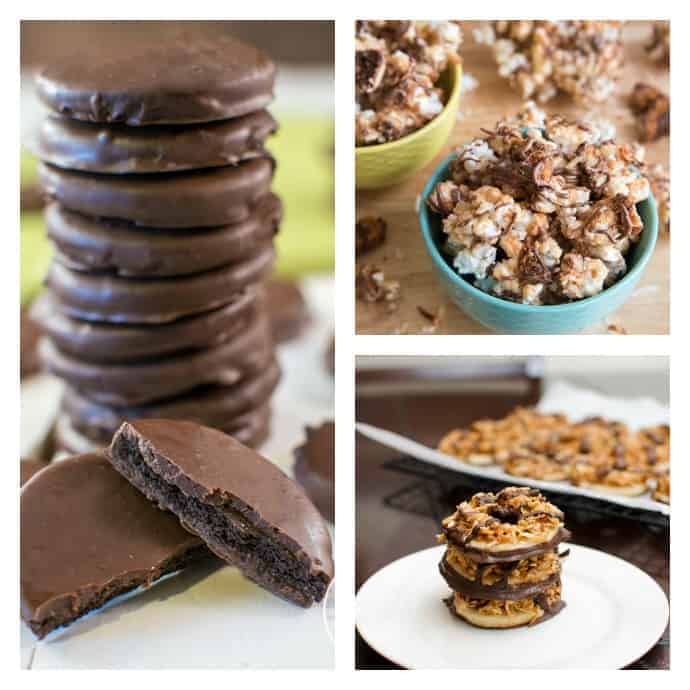 Copy Cat Samoas – Girl Scout Cookies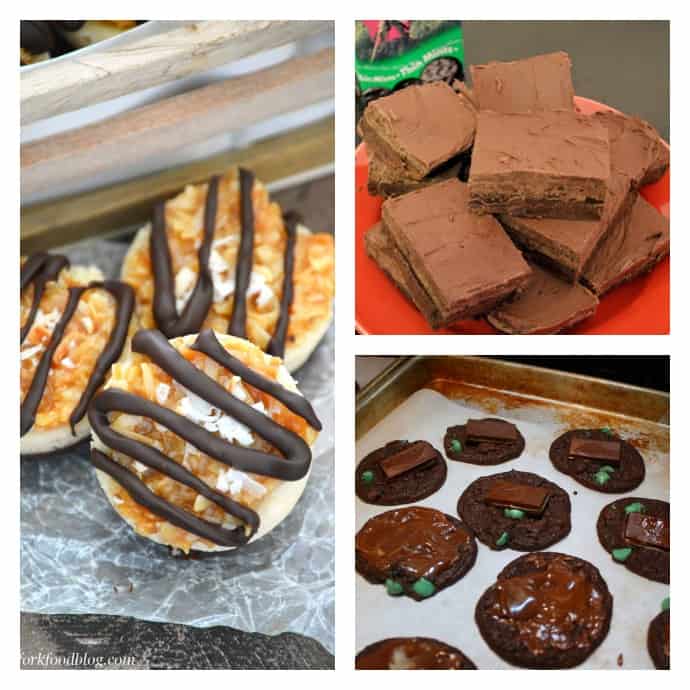 Thin Mints Girl Scout Cookies Copycat Recipe
So, what's your favorite flavor of Girl Scout Cookies? My hubby LOVES Thin Mints, and I think they are great, but the Samoas (or Caramel Delights) are still my favorite. However, any one of these Girl Scout Cookies Recipes might be a new favorite!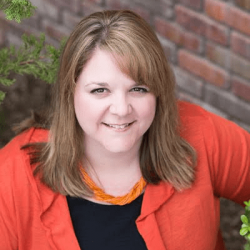 Latest posts by Nicole Burkholder
(see all)