This post may contain affiliate links. Please see my full Disclosure Policy for details.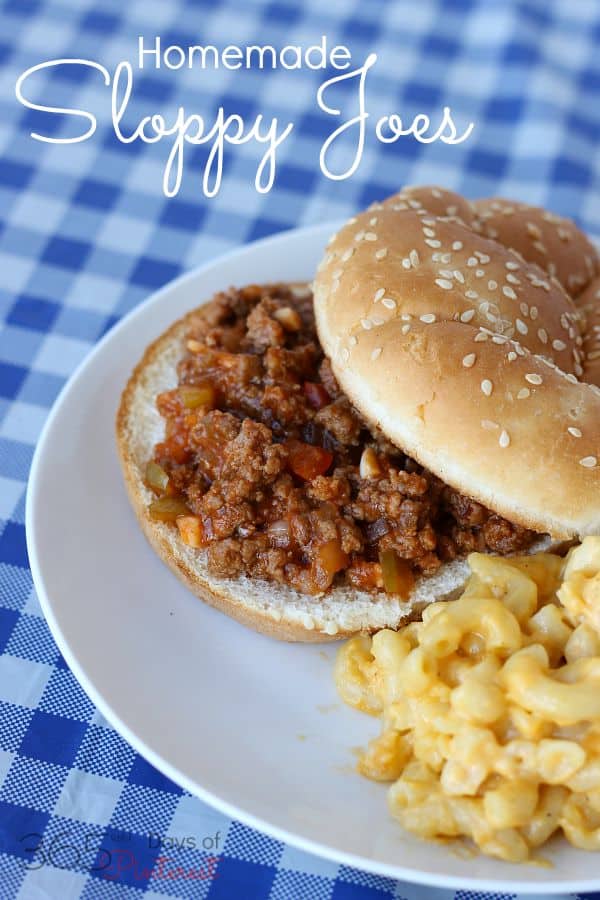 Homemade sloppy joes are so much better than the canned version! Serve them with macaroni and cheese for a comforting meal that's definitely kid-friendly!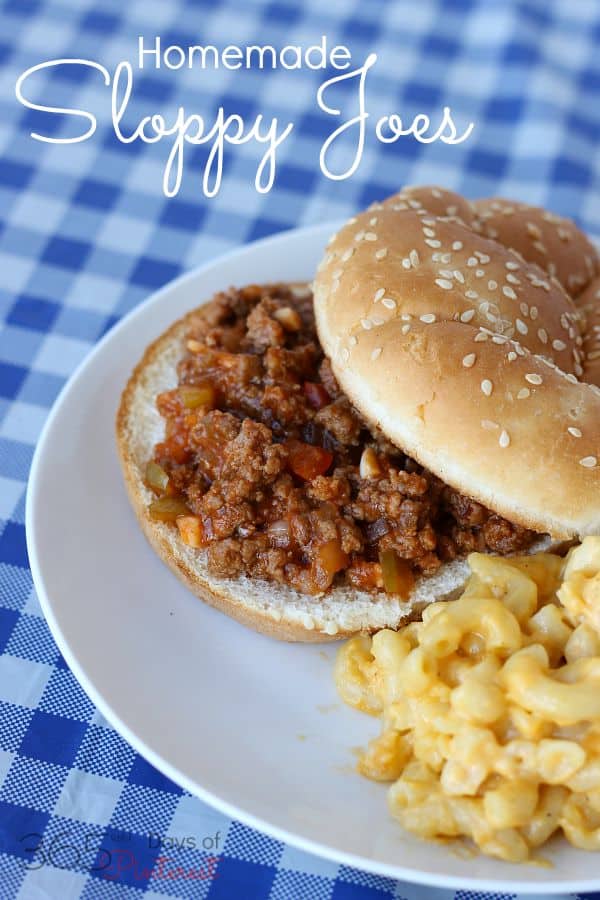 A couple of weeks ago a friend of mine (Hi, Amy! *waves*) sent me a link to the Pioneer Woman's sloppy joe recipe and declared it was the most amazing thing she'd eaten and I just HAD to try it. Well, I think Ree would be someone I would get along with marvelously well in real life, so I tend to think anything she cooks is going to be pretty awesome. Her story about sloppy joes being demons was so hilarious! I happily added the recipe to my menu and we enjoyed some tasty Homemade Sloppy Joes the other night for dinner.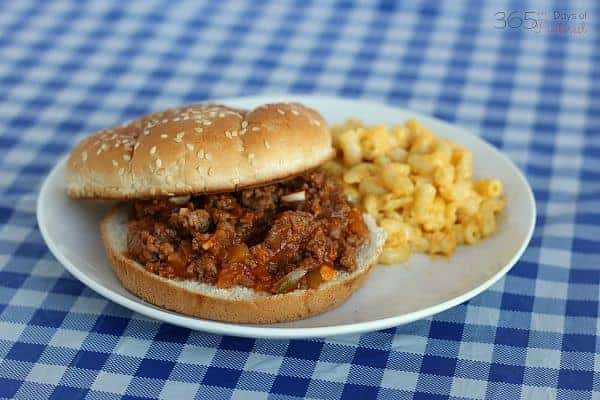 I make sloppy joes probably once a month just because they are an easy, kid-friendly meal. I've never really been thrilled with how they taste, though. To me, the canned sauce is so sweet and the seasoning packets aren't much better.
This recipe has much deeper flavors, and I discovered yesterday that it tastes great as leftovers. The garlic. Oh, the garlic. Yum, yummy, yum-yum. I made a few minor alterations to the Pioneer Woman's recipe (because it's pretty much an impossibility for me to ever completely follow a recipe.) Trust me, you are going to love these sloppy joes!
I served our homemade sloppy joes with my favorite slow cooker macaroni and cheese. It just seems to belong on the plate together, doesn't it? We even had dessert (I was feeding the summer interns again) to top it all off! I went with something a little lighter since we had such a comfort food-type of meal. OREO Fluff, anyone?
Homemade Sloppy Joes
Ingredients
2

tbsp

butter

2

pounds

ground beef

1/2

large onion

diced

1/2

large green bell pepper

diced

5

cloves

garlic

minced

1-1/2

cups

ketchup

1

cup

water

2

tbsp

brown sugar

2

tsp

chili powder

1

tsp

dry mustard

Worcestershire sauce

to taste

2-3

tbsp

tomato paste

Salt and pepper

to taste

Hamburger buns

Kaiser rolls, Hoagie buns- whatever you like

Butter
Instructions
Add butter to a large skillet over medium high heat. Add ground beef and cook until brown. Drain most of the fat and discard.

Add onions, green pepper, red pepper, and garlic. Cook for a few minutes, or until vegetables begin to get soft.

Add ketchup, brown sugar, chili pepper, dry mustard, and water. Stir to combine and simmer for 15 minutes, adding salt and pepper to taste. Also add tomato paste and Worcestershire. Taste and adjust seasonings as needed.

Spread rolls with butter and brown on a griddle or skillet. Spoon meat mixture over the rolls, and serve hot. (We like to add a slice of cheese sometimes, too.)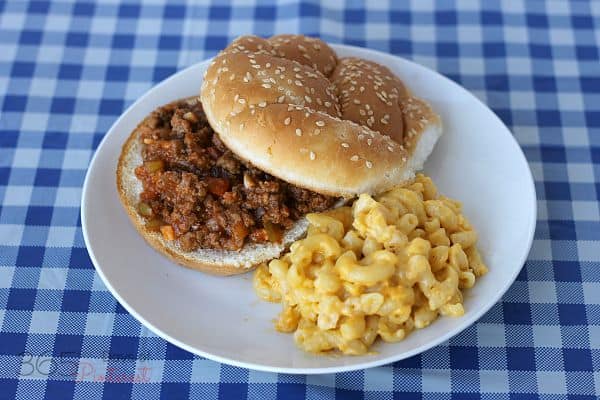 See? There isn't much more time involved than if you made this meal from a can. And the added benefit of getting some good veggies in there is worth the extra work. My kids complained a little about the green peppers, but I still made them eat it. Somehow they survived!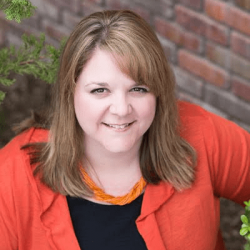 Latest posts by Nicole Burkholder
(see all)