This post may contain affiliate links. Please see my full Disclosure Policy for details.
This Easter, skip the candy aisle and make your own homemade marshmallow eggs!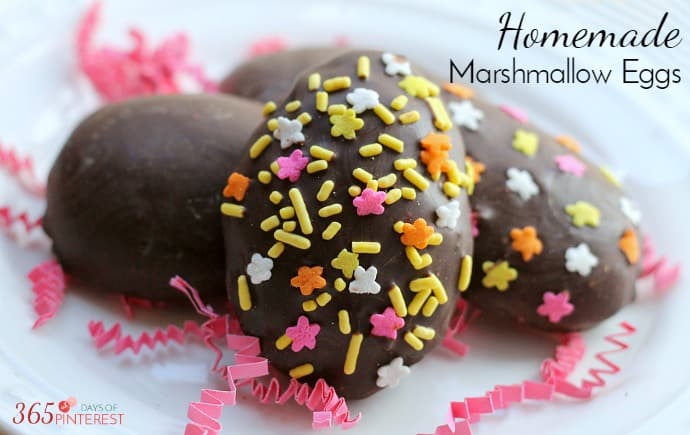 Have you ever done something that wasn't really necessary, but satisfying nonetheless? Ever tried something new just because it was, well, NEW? I love the thrill of striking out on a new adventure-especially in the kitchen. 🙂
I already love marshmallows, and they are cheap and easy to come by, but I still have always wanted to try making my own. All the Food Network gurus swear by how delicious and easy homemade marshmallows are to make. While I generally take anything Ina Garten has to say with a grain of salt, she's not wrong when it comes to marshmallows.
Just in time for Easter, I made my own chocolate covered marshmallow eggs, and they are glorious. OK, glorious might be overstating it a bit, but they are tasty and WAY better than the marshmallow eggs you get in the store! Plus, I can look at them and say, "I did that!"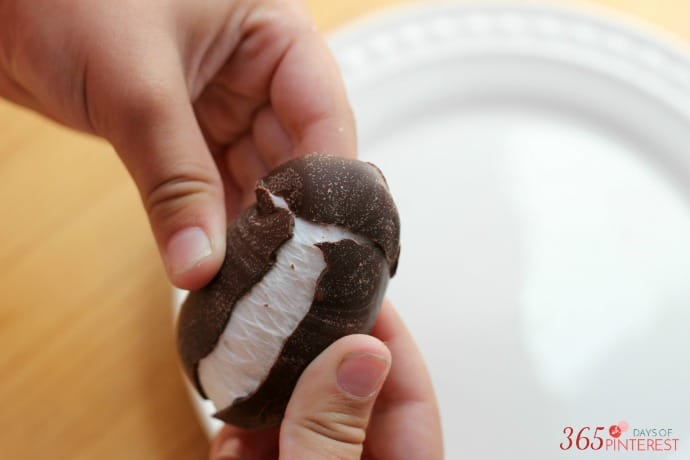 Homemade Marshmallow Eggs
Ingredients for the marshmallows:
1/2 cup cold water
3 packages unflavored gelatin
1 1/2 cups granulated sugar
1 cup light corn syrup
1/2 cup water
1/4 teaspoon salt
1 tablespoon pure vanilla extract
Other ingredients:
LOTS of flour (we used an entire bag, but I think we were also making a double batch) but you won't be using it all up so don't worry 🙂
12 ounces chocolate (chocolate chips or good melting chocolate)
sprinkles or colored candy melts for decoration
OK, I'm going to give you the Cliff Notes version of the instructions, because there's no way I could do a better job of walking you through the process than Mel from Mel's Kitchen Cafe. She's got great step by step photos and my mom, sister-in-law and I were glued to her site while we worked on making these marshmallow eggs!
Fill 2 large rimmed baking sheets with flour. Shake them to get a nice even layer. Use a plastic Easter egg to press lightly into the flour to create molds. Space them out about an inch apart. You can get 15-18 indentations in a sheet.
To make the marshmallows, pour the cold water into the bowl of a stand mixer (yes, you really need to use a stand mixer for this) and sprinkle the gelatin over the top, allowing it to soften.
While the gelatin is softening, combine the sugar, corn syrup, water and salt and heat over medium low heat, dissolving the sugar. Clip a candy thermometer to the pan and increase the heat. Let it come to a boil and continue heating (without stirring) until it comes to 240 degrees.
Turn the mixture on low and carefully pour the hot liquid into the mixing bowl. Once it's all in there, turn the mixer up to medium/high and whip for 10-13 minutes, until cooled, thick and fluffy. Mix in the vanilla extract.
Grease two spoons with cooking spray (do NOT skip this step!) and scoop spoonfuls of the mixture into the egg indentations. Use one spoon to clear the sticky mixture off of the other. Fill all the molds and let sit for 10-15 minutes.
Once it's slightly set, lift an edge and flip the eggs over in the molds (so both sides end up with a light flour dusting.
Let the marshmallows set (1-2 hours) and then carefully remove from the molds, brushing them off gently.
Melt the chocolate in a bowl and dip the eggs one at a time. Add sprinkles and then let the chocolate cool.
I know, it seems like a lot, and it may be, but none of it is as difficult as it sounds. And like I said, go check out Mel's post and follow along with pictures if you are a visual learner! Try something new-you just might like it! 😉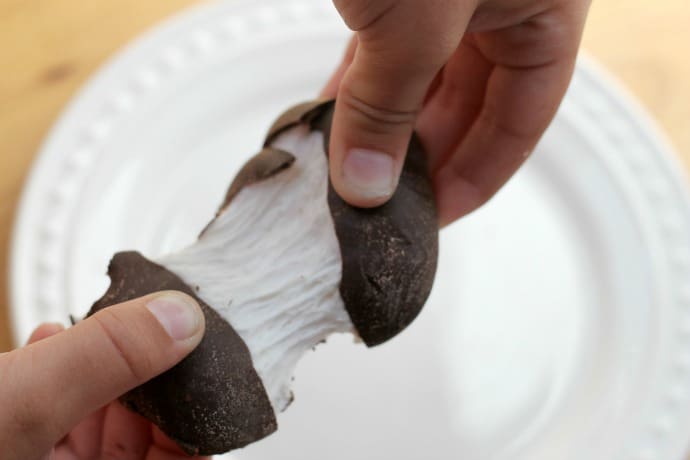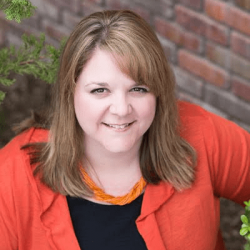 Latest posts by Nicole Burkholder
(see all)