This post may contain affiliate links. Please see my full Disclosure Policy for details.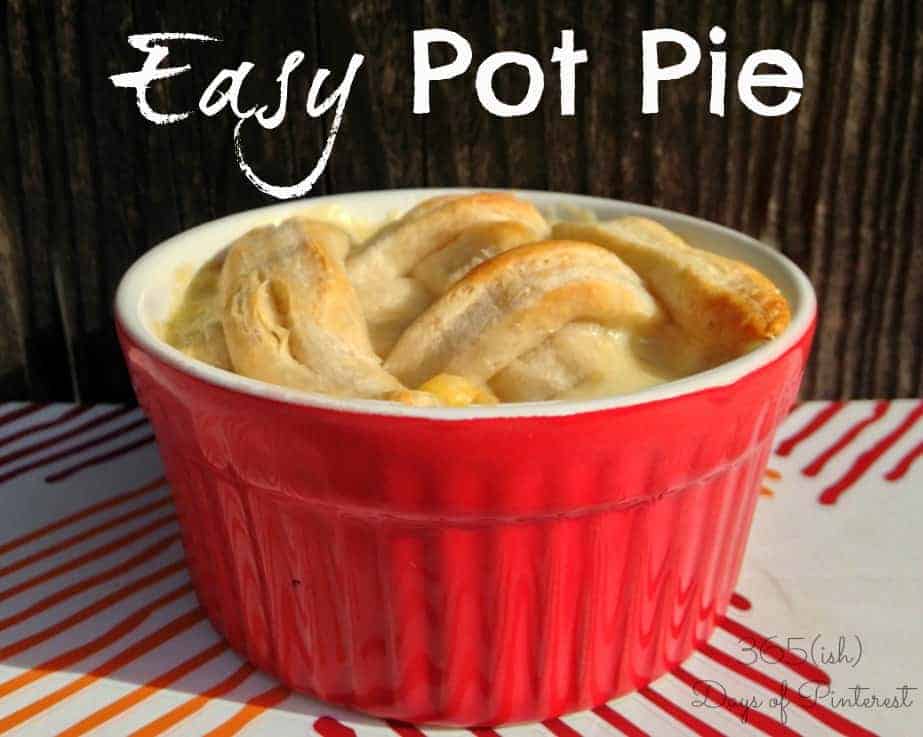 The other day, I actually wandered away from Pinterest while looking for a recipe! It was really because I was searching for something so general: recipes with shredded chicken. So I hit up Google, found Mom's by Heart's post for 40 Recipes for Shredded Chicken and promptly put it on Pinterest. 🙂 I bought a family-sized flat of chicken drumsticks last week that were about to go bad, so I cooked them all in the crock pot when I got home and then shredded the meat and tossed it in the refrigerator. We've been eating out of that for a few days now, and I was running out of ideas. When I saw the recipe for Easy Pot Pie, I knew it was just what I was looking for.
I ended up deviating from the original recipe quite a bit, due to a lack of ingredients and my need to "play" with recipes and make them my own. I am quite pleased with the outcome, and there's a TON of filling still left over! The boys thought it was cool to eat out of individual ramekins. This will come together in less than 30 minutes and is a great way to get your veggies, too!
Easy Pot Pie
2 tbsp butter
4 tbsp flour
1 cup heavy cream
2 ounces cream cheese
1/2-1 cup stock (I used leftover turkey stock from Thanksgiving, but chicken would be fine)
1-2 cups shredded chicken
1 can mixed peas and carrots
1 can new potatoes, diced
1/4 cup onion, chopped
1 can cream corn
1 tbsp garlic powder (I prefer fresh, but I was out, so powder filled in for me) 🙂
Salt and pepper to taste
1 can Flaky biscuits
In a large saucepan, combine butter and flour , stirring constantly, until mixed and lightly browned
Slowly add heavy cream, cream cheese and stock. Continue to cook and stir until thickened.
Add chicken, peas and carrots, potatoes, onion and cream corn.
Add spices to taste and cook for 5 minutes, stirring occasionally.
Spoon into ramekins- don't overfill, or you'll have a mess!
Cut biscuits into strips and weave on top of mixture to make a crust.
Bake at 350° for 18-20, until bread is golden and mixture is bubbly.
Note: it will now be as hot as the surface of the sun, so DO NOT hand your kids the ramekins straight from the oven! I popped mine into the freezer for about 5 minutes to make them tolerable. 🙂
As you can see, it's very easy to adjust this recipe to include your favorite vegetables, change the stock to cream ratio, or choose a different kind of crust. I used cream cheese and cream corn because the recipe from Moms by Heart called for FOUR CUPS of heavy cream and I only bought one. Oops. I was completely satisfied with the creamy consistency of mine, so save yourself some money and some calories, too. 🙂 My husband commented more than once that it was a delicious meal. Winner!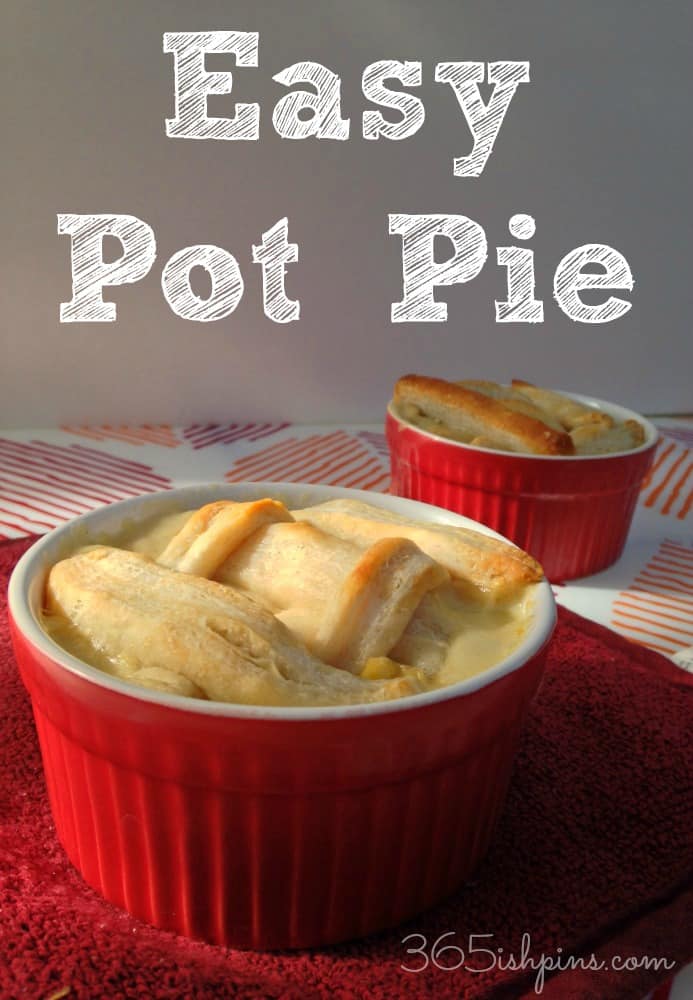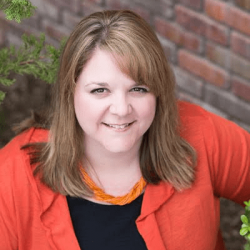 Latest posts by Nicole Burkholder
(see all)