"This post is part of a social shopper marketing insight campaign with Pollinate Media Group® and Universal Pictures, but all my opinions are my own. #pmedia #BoxtrollsFamilyNite  https://my-disclosur.es/OBsstV"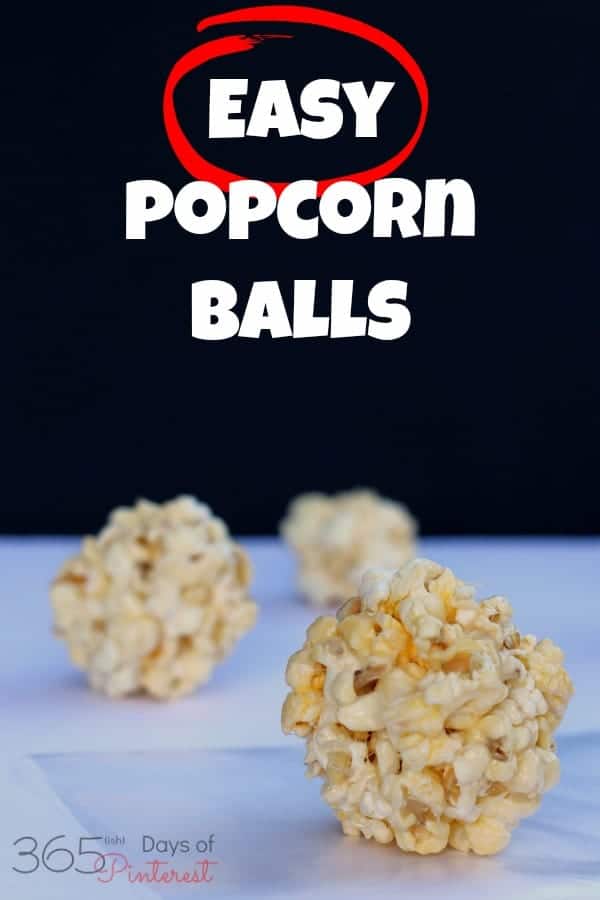 Growing up, we always had popcorn balls at Christmas. I have fond memories of the popcorn machine loudly running for what seemed like hours as my mom popped bowl after bowl of popcorn. Then there was the mixing of  the sticky sweet stuff that holds them together, followed by festive wrapping in cellophane paper and ribbons.  While I enjoyed them, they always seemed like a lot of work. I figured there must be an easier way to make a popcorn ball for our family movie night and, of course, I went to Pinterest for inspiration. Bingo!
I was over near Wal-Mart the other day for my monthly mastermind meeting (if you are a blogger, you NEED to be part of a mastermind group!) and so I stopped in to grab a new movie to watch with the kids for the weekend. Bryce has been asking to see The Boxtrolls since it came out back in September. I also picked up a 10 count family sized box of Pop Secret for snacking on while we watched. (Available while supplies last.)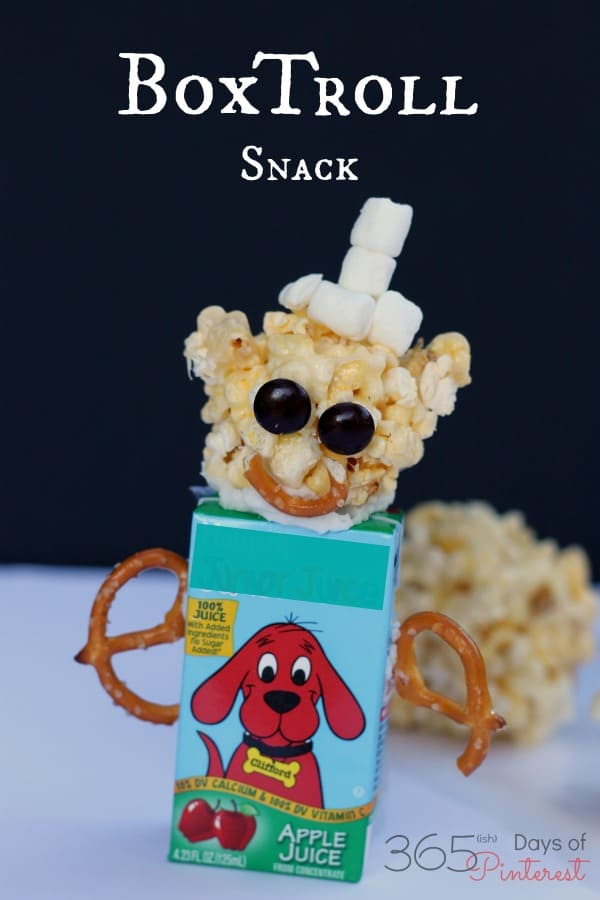 I made the popcorn balls before we started watching the movie. Then while we watched, the boys built their own Boxtrolls using the popcorn balls for heads, a juice box, pretzels for arms and a mouth and candy for the eyes. Oh! And a fancy white hat made from marshmallows, since the humans in the movie are so covetous of having the status of owning a white hat!  A little dab of frosting held all the pieces together. After they were done, they got to eat their creations! 🙂 The boys keep talking about how silly it was for the "bad guy" to keep eating cheese when he was allergic to it. It was a great picture of the absurdity of going after something you want at all costs. He just wanted to eat cheese and wear a fancy white hat like the important people in town, and it didn't matter that he had to lie and hurt the Boxtrolls to get what he wanted. We don't usually discuss movies and their themes but The Boxtrolls lends itself to some thoughtful discussions. I like when a lesson is presented in a silly way and is something we can all identify with!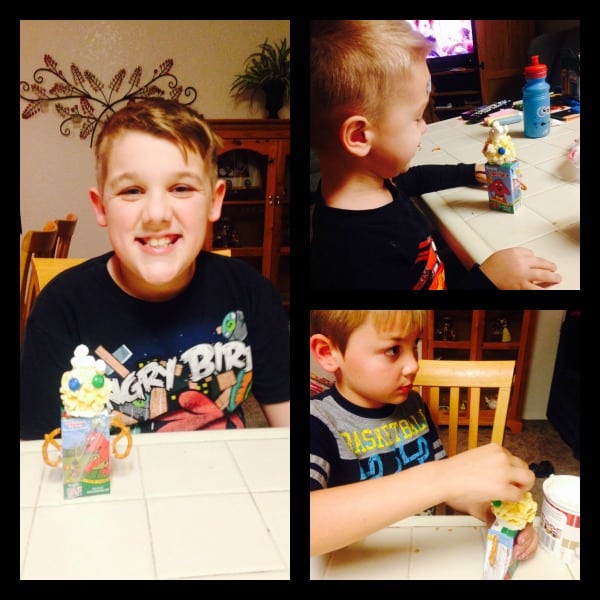 Easy Popcorn Balls
Ingredients:
2 bags of Pop Secret popcorn, popped
1/4 cup butter (1/2 stick) melted
1 bag large marshmallows (this is a bit more than you'll need, but if you're like me, you like to eat the marshmallows while you work)
Instructions:
Pop the popcorn, being careful not to burn it. (Because NOTHING tastes worse than burnt popcorn!) Dump the popcorn out of the bag and into a bowl, being sure to remove any unpopped kernels that may have slipped through.
In a saucepan, melt the butter over medium heat and slowly add the marshmallows, stirring constantly until melted and smooth. Remove from heat.
Pour the sticky marshmallow goo over the popcorn and mix thoroughly, making sure it's evenly coated. Allow to cool before you try to shape the balls! When it's cool enough to touch, shape into balls with your hands. You can butter your hands or use wax paper if it's too sticky to handle easily.
Makes about a dozen large popcorn balls.