This post may contain affiliate links. Please see my full Disclosure Policy for details.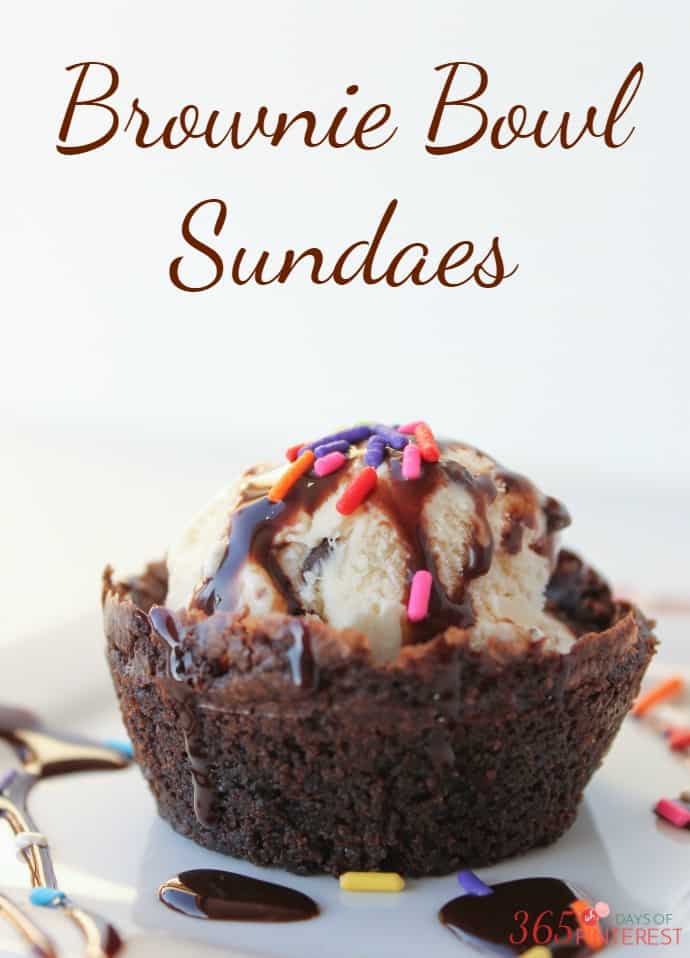 Family movie night is easy with these simple brownie bowls that make an ice cream sundae even better!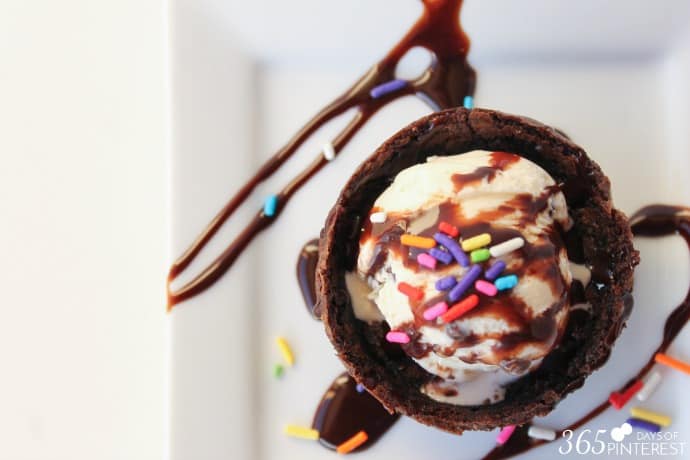 Movie night! The best part of this family ritual is dessert. Then again, I think the best part of any occasion is dessert, so I might be biased. 🙂 The movie GREATER is now on Netflix and Amazon Prime, so I it's a perfect time to share my review and brownie bowl recipe again!
A few years ago, we had the opportunity to pre-screen a movie called GREATER. I've always wanted to try making brownie bowls for our ice cream, so I figured this would be the perfect opportunity.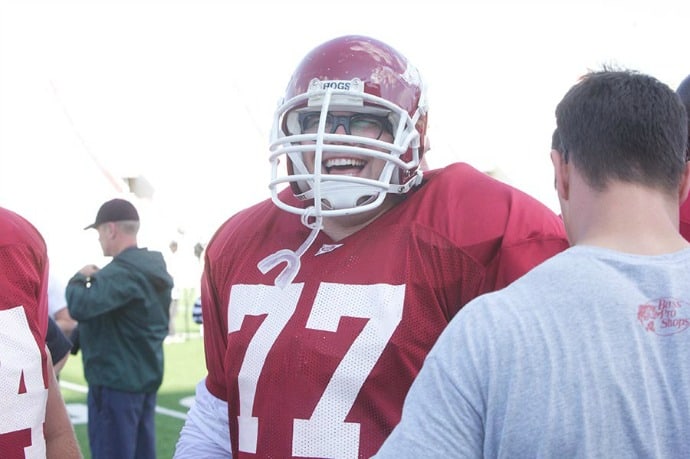 The boys were immediately interested in the movie because it's full of great football. GREATER is the story of Brandon Burlsworth and how he overcame incredible odds to go from the overweight, awkward kid to one of the greatest walk-ons in the history of football. From childhood, he was determined to play for the Arkansas Razorbacks, and no one was going to tell him that he couldn't do it!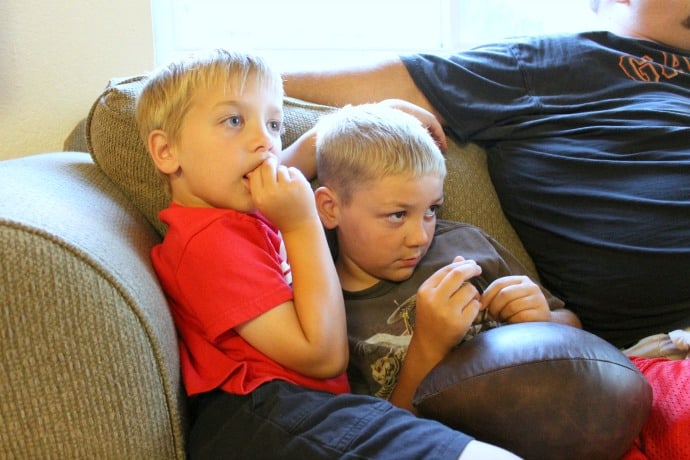 The overall theme of the movie is a bit heavy for little ones, so I let them watch the football game scenes, but Jared and I watched the movie by ourselves (plus, ice cream and brownies eaten without kids around always tastes better.)
The themes of doing right, faith, perseverance, hard work and family are great. It's rated PG for thematic elements and some language so take that into account when deciding to watch, especially with little ones.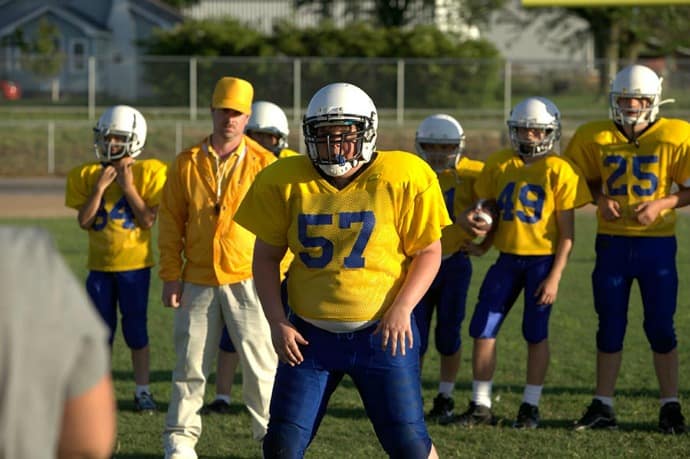 Burlsworth went from an awkward and lazy kid to a leader among his teammates. He had a wonderful and loving high school coach that paved the way for him to get a visit to Arkansas, where he dreamed of playing for the Razorbacks.
His older brother, Marty (played by Neal McDonough) was there as a father figure and supporting him all the way. The movie is told in flashback style from Marty's point of view.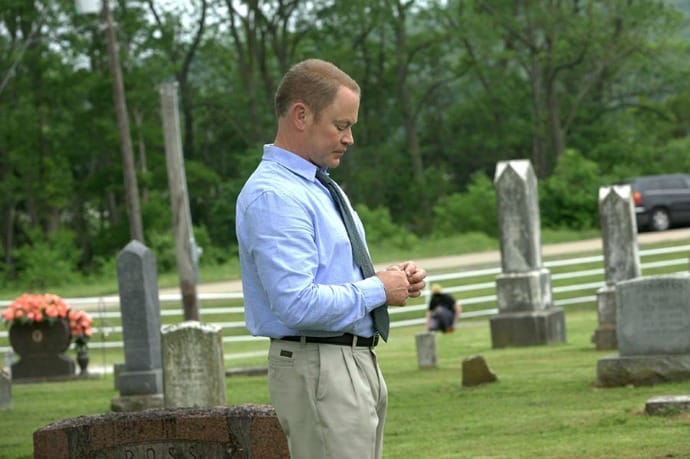 I was particularly moved by the character of "the farmer" that was the personification of doubt and played a devil's advocate type of character that haunted Marty throughout his journey through grief. He asked the big questions, like, "Why do bad things happen to good people?" and "What if you had just done things differently?"
So many people struggle with soul-searching and faith-stretching questions when dealing with tragedy and the honesty with which the film portrayed that struggle was compelling.
Brandon's story as the most incredible walk-on in the history of football is inspiring enough, but when you add the personal character and family history, it's a compelling and inspiring story. Now that it's on streaming services and Redbox, maybe we can have another family movie night and another excuse to eat these brownie bowls! 🙂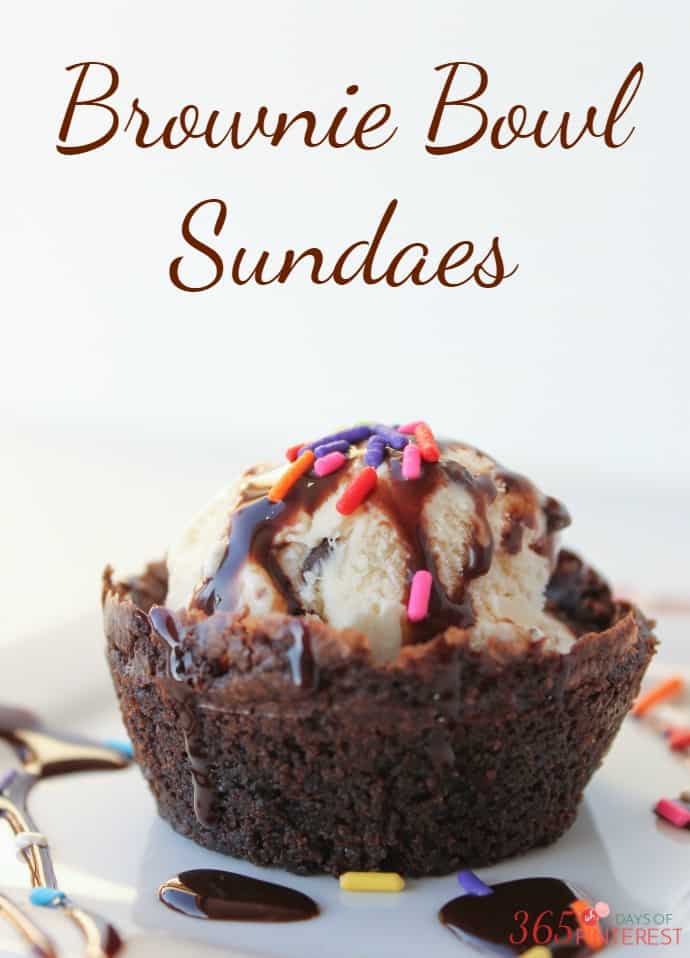 Brownie Bowls
What you'll need:
Favorite brownie mix or recipe
Ice cream
Your favorite toppings: sprinkles, whipped cream, cherries, peanuts, chocolate sauce, caramel, etc.
Mix the brownie batter as you usually would, and then put it in the muffin cups. You can grease the bottom of the cups if you don't have a non-stick pan, but don't grease the sides. You want the batter to come up the sides so you can have a little bowl, and it won't do that if your cups are greased.
Bake for about 15 minutes (until a toothpick inserted comes out mostly clean) and then while they are warm, use the back of a tablespoon to press down the centers and create an edible bowl. Allow them to cool and then fill with ice cream and top with whatever toppings you'd like!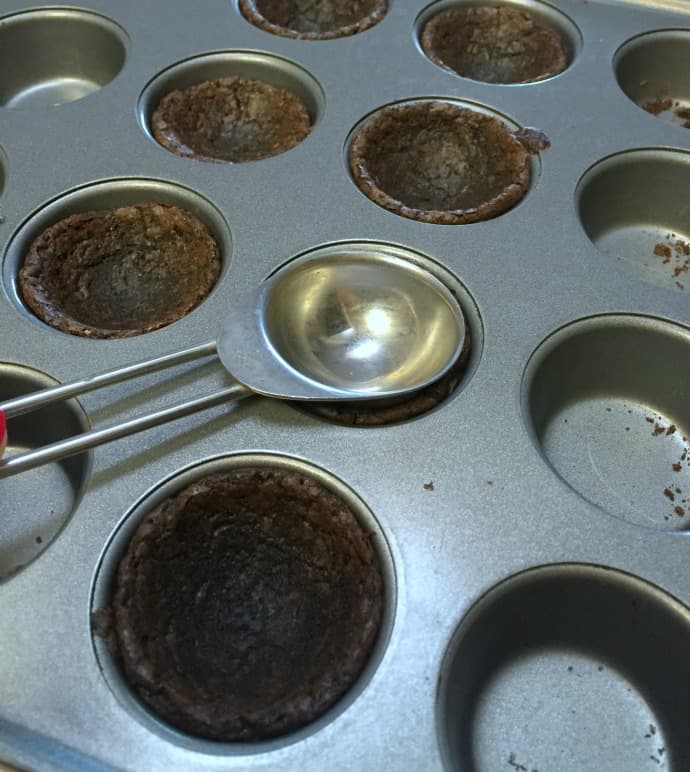 I made mine first in regular muffin cups to see how it would work. They came out OK, but the centers didn't push down to form a bowl very well. They tasted great, but there wasn't much of a well.
Mini muffin tins are definitely the better way to go. If you have a second muffin tin, use the back side of it to press down and make the wells all at once!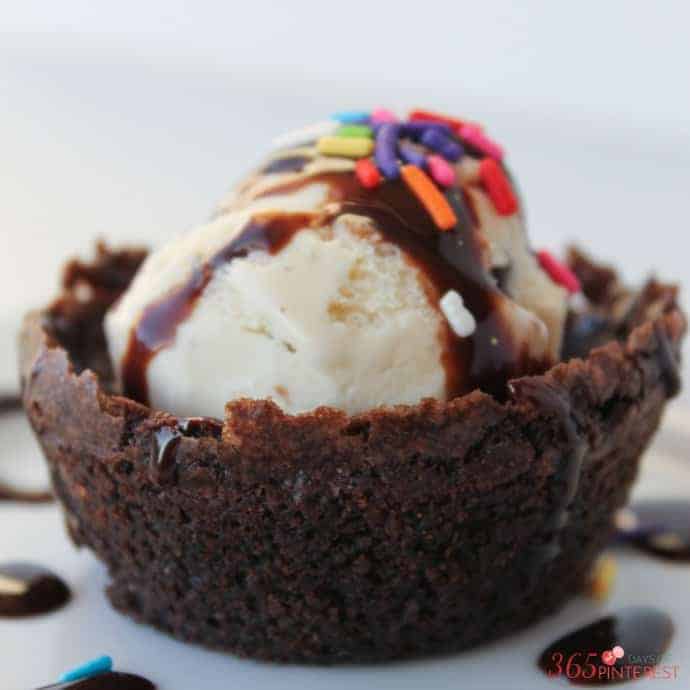 If you're a fan of brownies (really, who ISN'T?) then you'll like this Brownie Bottom Pudding Pie!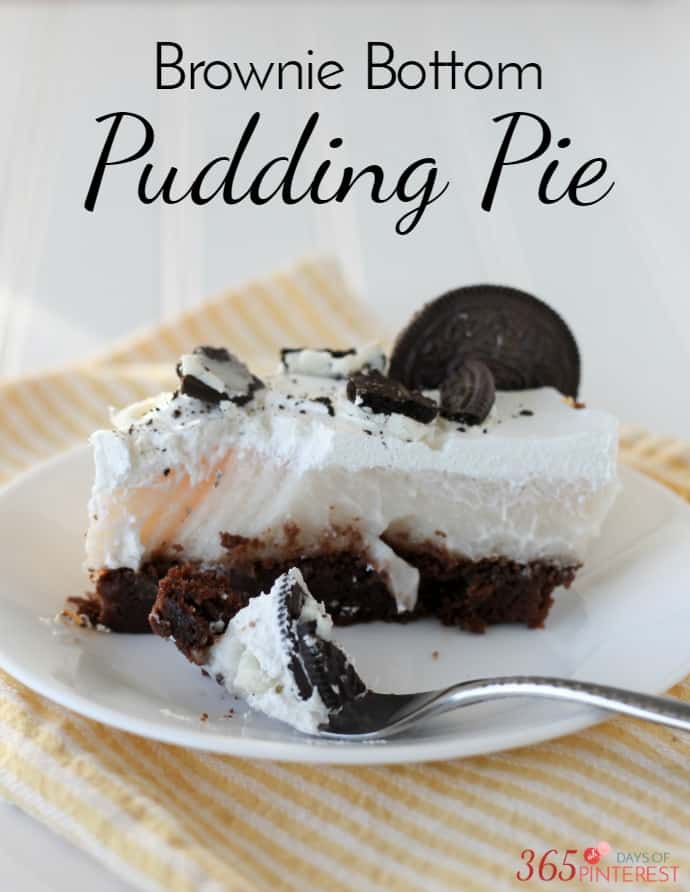 Thanks to GREATER productions for sponsoring this post and allowing me to share my honest and heart-felt review.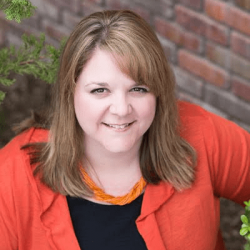 Latest posts by Nicole Burkholder
(see all)