This post may contain affiliate links. Please see my full Disclosure Policy for details.
Thanks to Extended Stay America for hosting our family for a mini vacation in southern California! While they made it possible for us to stay, they didn't tell me what to say. 🙂 All opinions are my own.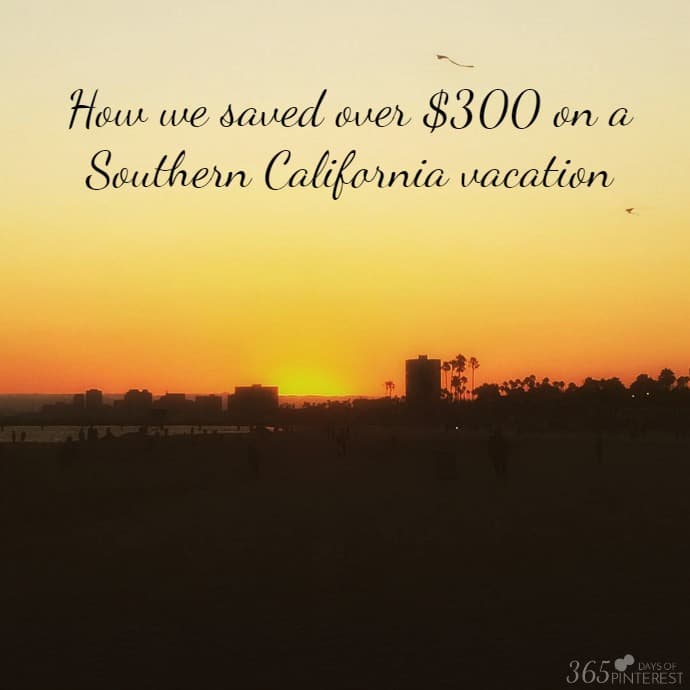 This summer we didn't take a long family vacation. Instead, we scheduled a few days here and there to do something special as a family. In May, we went to Great Wolf Lodge with the extended family. Then in June, we spent a day at Knott's Berry Farm. In July, Bryce spent a week at summer camp with the church and the rest of us went up for one night to visit and spend the night in a cabin. Finally, in the first week of August, we spent a few days in Huntington Beach enjoying some fun family attractions in Orange County. Southern California living. It's rough, right? 😉
The kids don't consider it a vacation unless we are staying in a hotel. 🙂 Since summer is typically very tight for us financially, I wasn't sure we were going to be able to swing a couple days away from home. It's so expensive to feed a family of five at a restaurant. When you have to buy breakfast, lunch and dinner at a restaurant, we're talking easily $100 a day just on meals!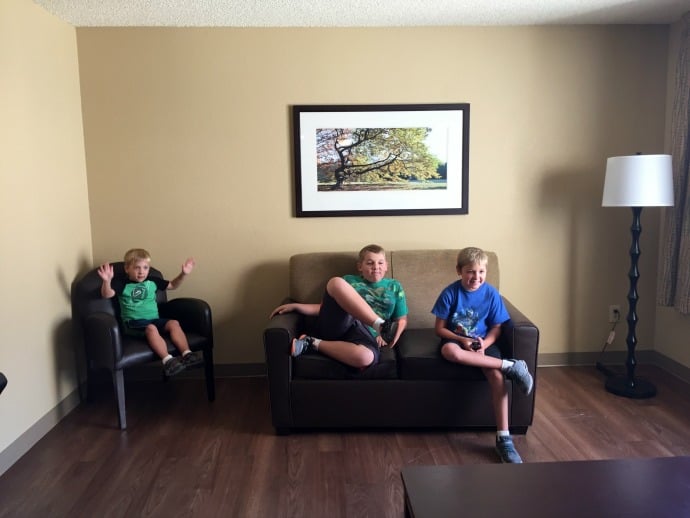 When I saw that Extended Stay America features full kitchens in every one of their rooms, I knew that was the place to stay. Instead of a mini fridge and microwave, we had a full refrigerator and freezer, stove top, microwave, pots and pans, dishes, silverware…everything you need to make meals away from home! Plus there was a living area that was perfect for hanging out during the day. It had a separate TV and the boys thought it was the most awesome thing ever to be able to turn on cartoons in the morning when they woke up. We brought cereal for breakfast and took advantage of the free coffee and "breakfast-to-go" options down in the lobby every morning.
I planned our meals and went grocery shopping before we left. We brought one cooler and two bags of food into the hotel with us. There were drawers and cabinets for everything and we moved right in. 🙂 The first night, Charlie and I made some OREO Fluff for dessert. You can catch the video here if you want an in-room demonstration.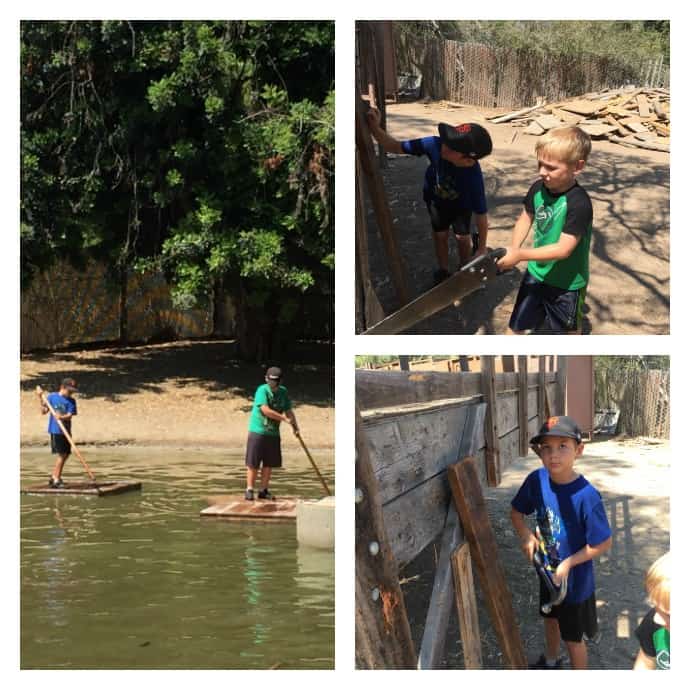 On Monday, we went to Adventure Playground. I've been wanting to visit this place since I first saw it online. It's the PERFECT place for busy little boys! They have Tom Sawyer-style rafts and a little pond to splash in and cross on the rafts. There's also a cool rope bridge, a "mudslide" and an area for building with real wood, hammers, nails and saws. It's good, dirty fun and we had a blast. It only costs $3 per child and adults are free. We spent a couple hours there playing and having a picnic lunch. Check out this video of the boys going down the slide into the water pit!
For dinner the first night, I made chili dogs and macaroni and cheese. You know, nice healthy food. 😉 The second night, we had a family favorite, One Pot Pasta, and fried zucchini. (OK, the fried zucchini is more of an adult-favorite, but the pasta is something we all love.) 🙂 I had everything I needed right there in the kitchen. We even ate on real plates like civilized folk.
On Tuesday, we went to visit Adventure City. It's a cute little theme park that's perfect for kids. We visited there once before and you can read all about the attractions and other park details in this post. Since we were there last, they opened a fun roller coaster that goes both forward and backwards! We had a great time riding the rides and just hanging out as a family.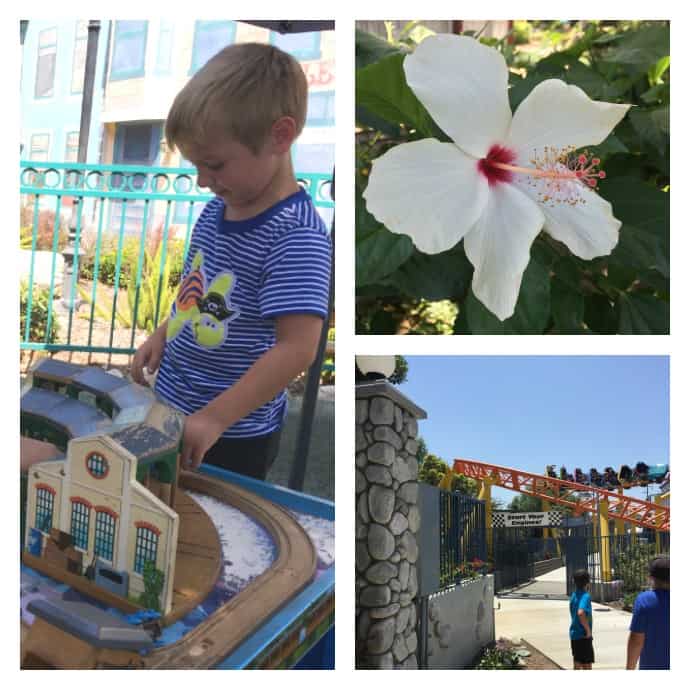 Because we had all the food right there in our hotel kitchen, it was easy to pack picnic lunches every day. I also bought fun snacks that are "just for vacation" and filled up a drawer full of them so the boys could pick out what they wanted each night. Overall, I figure we saved at least $300 just on meals alone. Yes, I had to plan ahead and do some meal planning and grocery shopping, but I do that all the time anyway, right? Vacation is so much more fun when you're not stressing about how much money you have left or racking up credit card debt!
If you are looking for somewhere to stay for either a family vacation or a work trip, I highly recommend Extended Stay America. We stayed in the Huntington Beach location which was close to the beach, all the great Orange County amusement parks (we visited Downtown Disney and gazed longingly at the gates, wishing to go into the park) as well as a few hidden gems like Adventure Playground. The savings in food costs alone was fantastic-we'll definitely be back!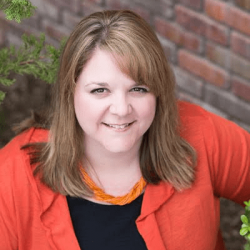 Latest posts by Nicole Burkholder
(see all)