This post may contain affiliate links. Please see my full Disclosure Policy for details.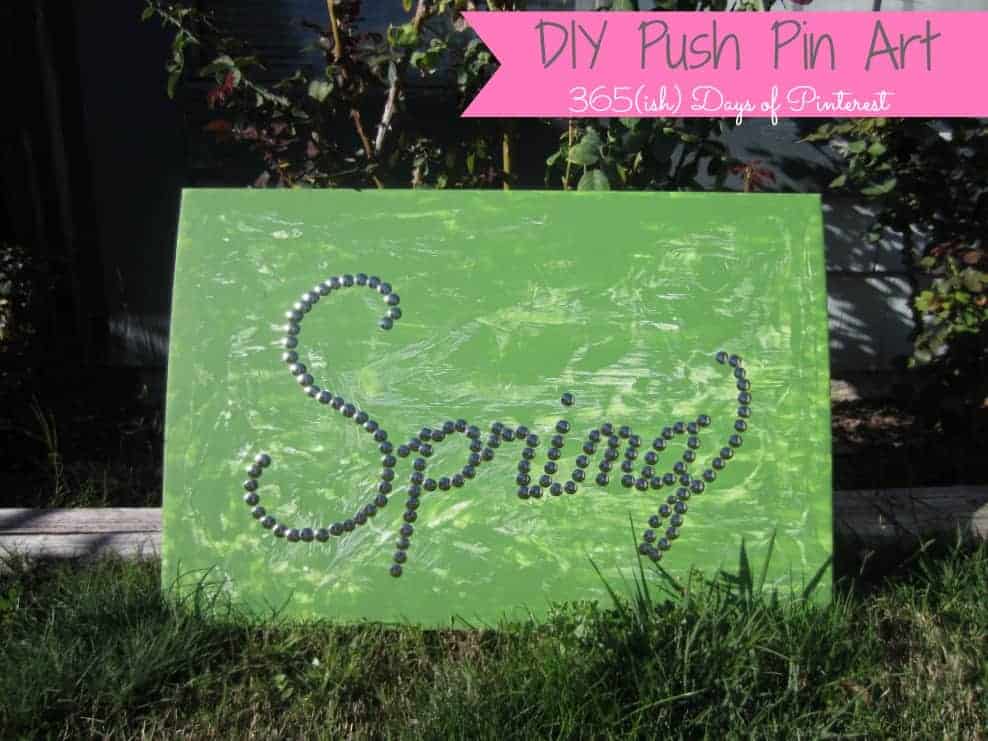 The sun is shining, the grass has started growing again (our neighborhood smelled like freshly cut grass last Saturday) and flowers are blooming. Spring is here!!! I know that we don't really have much of a winter in Southern California, but I still love Spring. It's my favorite season here. The weather is wonderfully mild, the birds are singing and plants are bursting with new life. This DIY Push Pin Art sign is my homage to the new season. It's going to be the centerpiece of my mantel as soon I figure out what to do with the rest of the space. 🙂 Want to know how easy it was to make?
DIY Push Pin Art
What you'll need: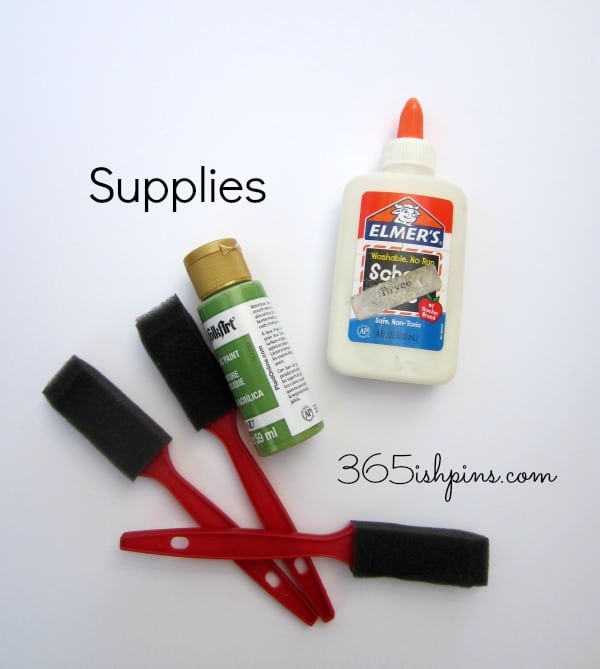 White foam board
Elmer's school glue
Craft paint (my color was Freshly Cut Grass)
Sponge brushes
Jumbo thumb tacks (I used about 1 1/2 packs) Oops, these aren't pictured 🙂
What to do:
1. Squeeze glue all over the foam board and spread with sponge brush. Enlist helpers to get it done before the glue starts to dry.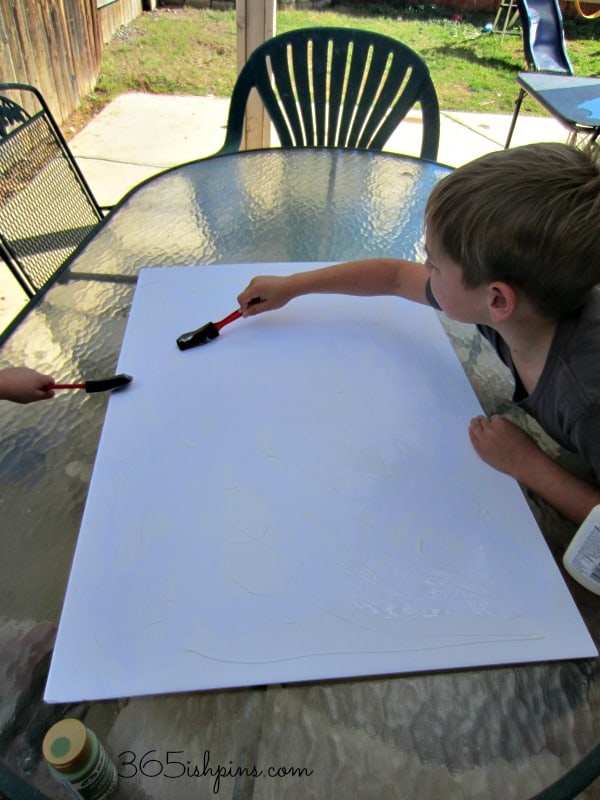 2. While the glue is still tacky, paint over it with your chosen color. As the glue dries, it will crack and the white of the board underneath will show through, giving it a pleasant crackled look.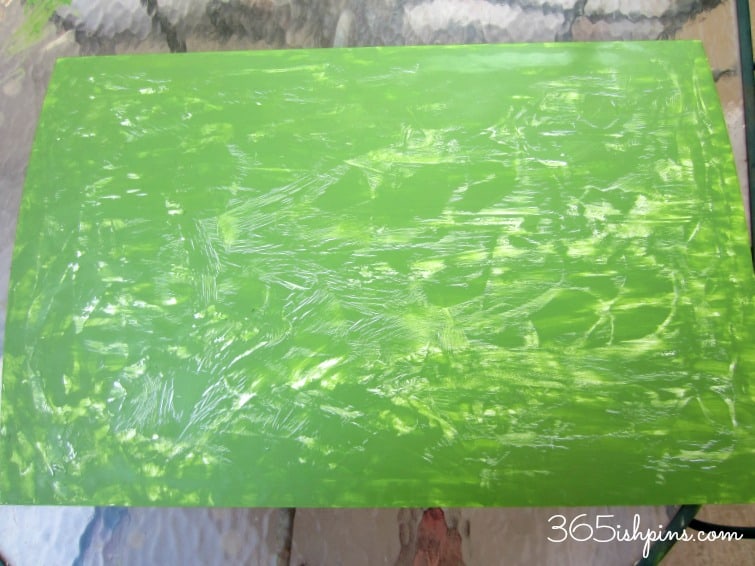 3. When the paint is completely dry, use a pencil to draw on your lettering. I just free-handed mine to say "Spring." Follow your pencil lines and place the thumb tacks as close together as possible.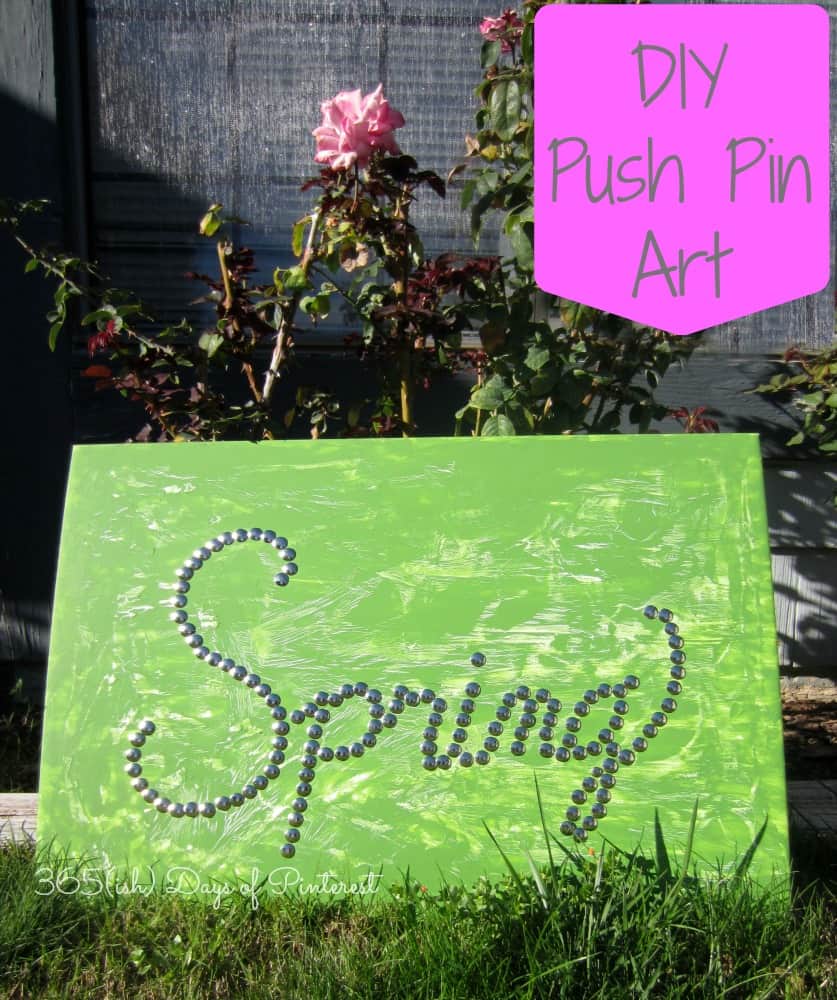 Ta Da! How easy is that?!? I love when a simple idea actually works! I almost feel original and creative with this one. 🙂 I can't wait to finish my mantel and give Spring a happy welcome!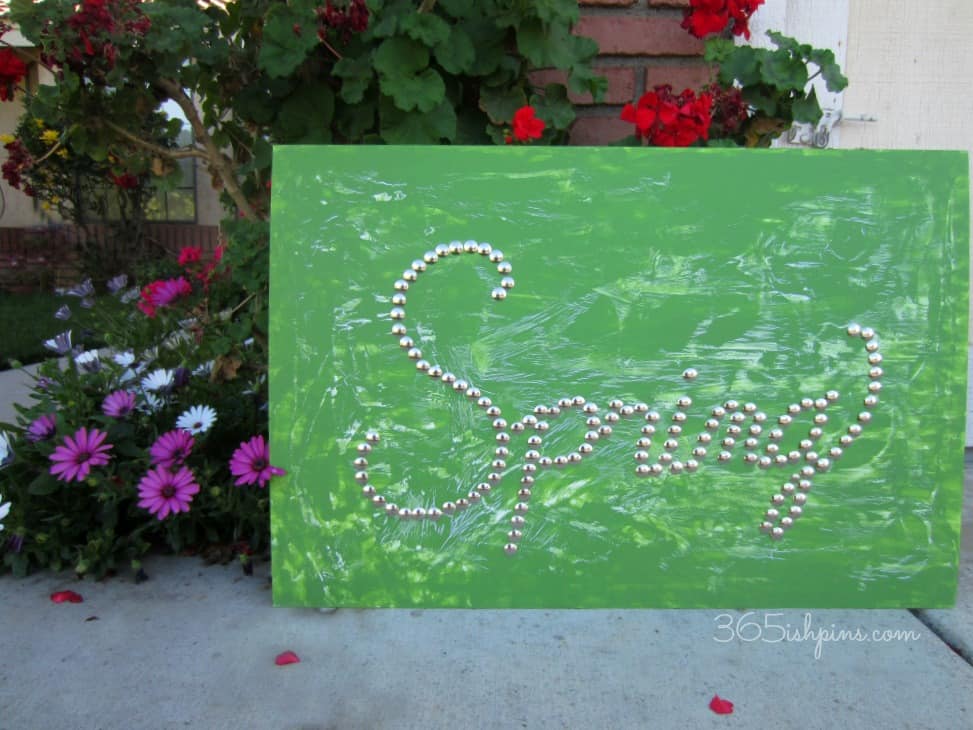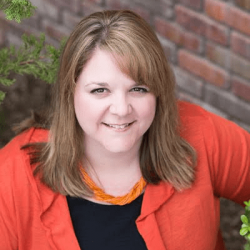 Latest posts by Nicole Burkholder
(see all)