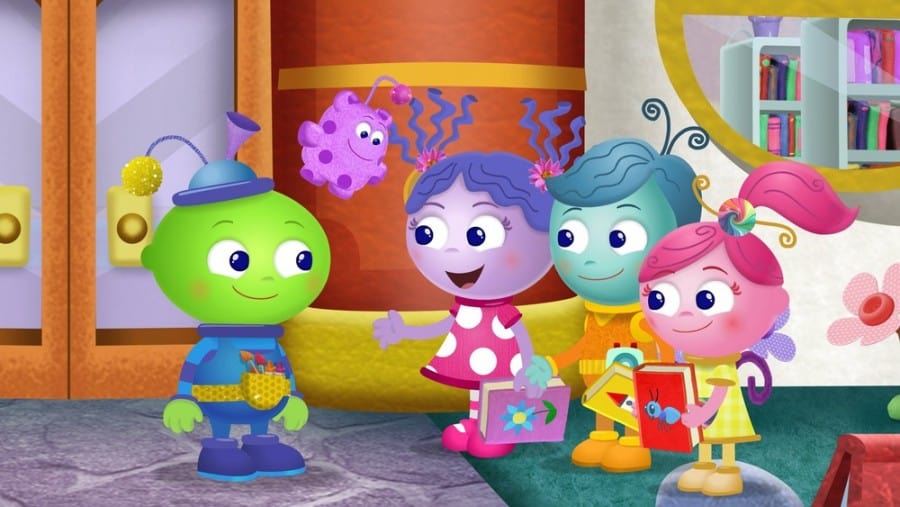 There's a new show available on Amazon Prime Instant Video, and it's an instant hit in our house! Creative Galaxy is about a little alien boy named Arty who travels around with his pal Epiphany (I loved this little sidekick) solving problems with art! It really plays towards a child's natural inclinations to imagine and create. The screen is bursting with bright colors and fun music while you create alongside Arty and his friends. Charlie was immediately drawn in and he sat through two full episodes before I made him turn it off. (Each episode is about 30 minutes and there are two adventures per episode.)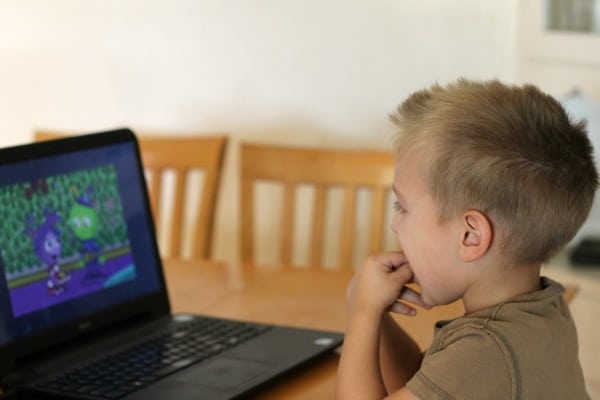 The very first episode finds Arty at the library that his mother designed (she's an architect) but no one is staying to read the books in the library. Arty discovers that the reason the kids are leaving is because it's kind of "blah" inside. There are no decorations on the walls! *Gasp* 🙂 So he decides he's going to create a painting to decorate the library walls. While visiting the planet with paint and paintbrushes, he learns about Pointillism. When I heard that, I started to gather up some supplies for Charlie to create his own painting using the pointillism technique (painting with dots.)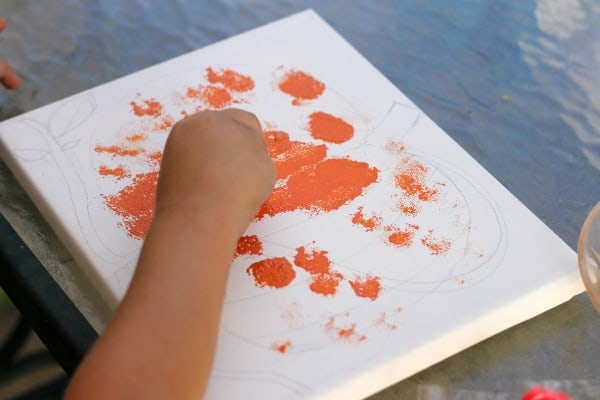 While he was watching the show, I sketched a pumpkin and vine on a canvas I had leftover from last Christmas. At the end of each episode, there's a short video of kids doing an art or craft that goes along with the theme of the episode. The first episode had a little girl creating a pizza using paint and pom poms. I thought Charlie would like that, so I grabbed a few pom poms and we used them to paint "dots" just like Arty did. Charlie kept saying, "It's just like the show!"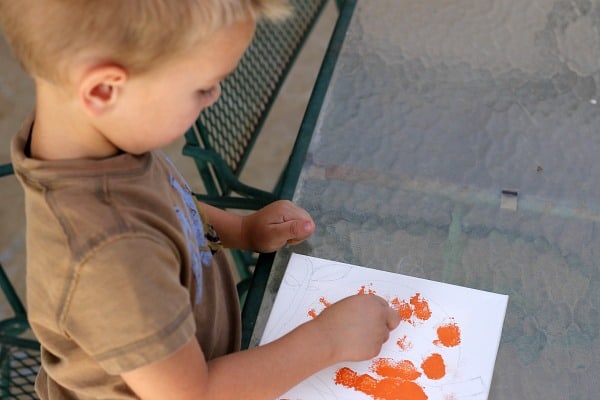 Dot dot dot….dot dot dot…dot dot dot dot dot!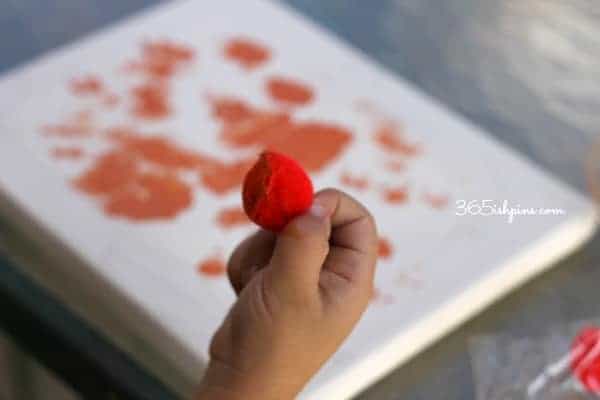 He wasn't exactly great about staying in the lines I'd drawn, but I held my tongue and let him just fill it all in wherever he wanted. 🙂 When we finished with the orange dots, I gave him some green to add the vine and leaves. Well, the leaves ended up just being a big green field instead, but I still think our pumpkin turned out great! Pointillism isn't supposed to be an exact art anyway!
After watching another episode about building with blocks, our wooden block collection has been out on the dining room table for a few days. Even Henry (6 years old) likes to watch. He thought he was too old for the show at first, but seeing the kids at the end of each episode doing fun projects convinced him he needed to try it out. He's our creative one, really. I'm so glad for a fun show like this (it's made by the same people who created Blue's Clues) because I'm NOT naturally creative and "artsy" at all. The ideas that are built-in to the episodes make it easy to implement some art into your every day life! I'm completely for anything that encourages right-brained activity, especially music and art!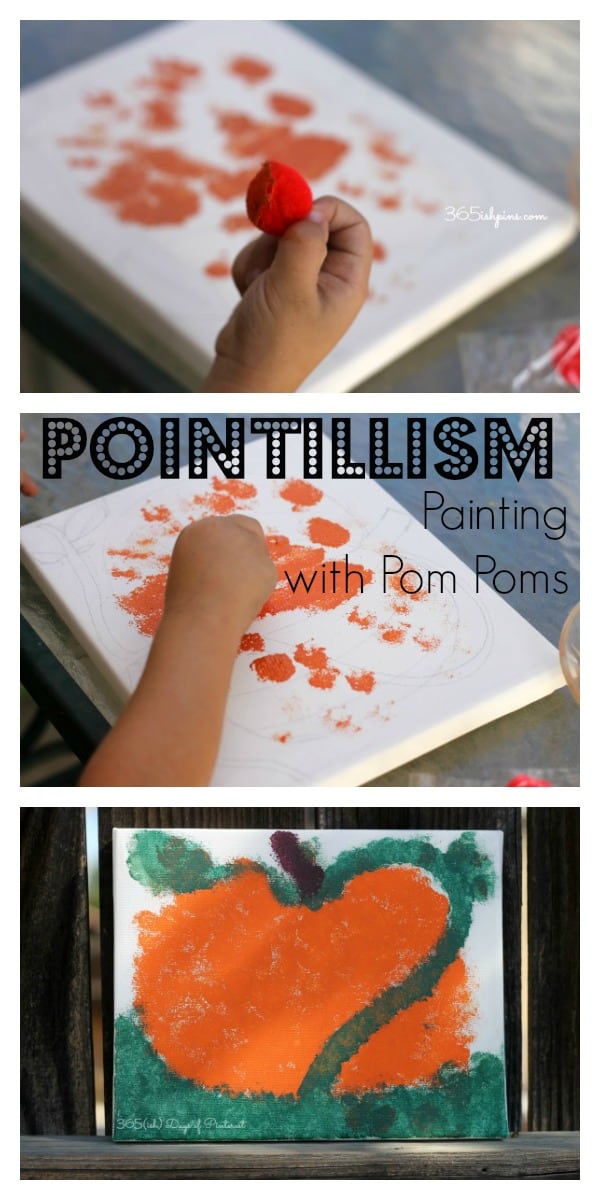 I was selected for this opportunity as a member of Clever Girls and the content and opinions expressed here are all my own.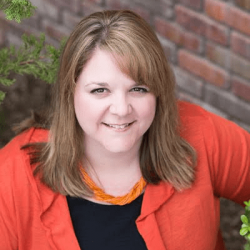 Latest posts by Nicole Burkholder
(see all)