This post may contain affiliate links. Please see my full Disclosure Policy for details.
This easy and colorful Pom Pom Candy Corn is the perfect kids' craft for fall! Just don't try to eat it! 😉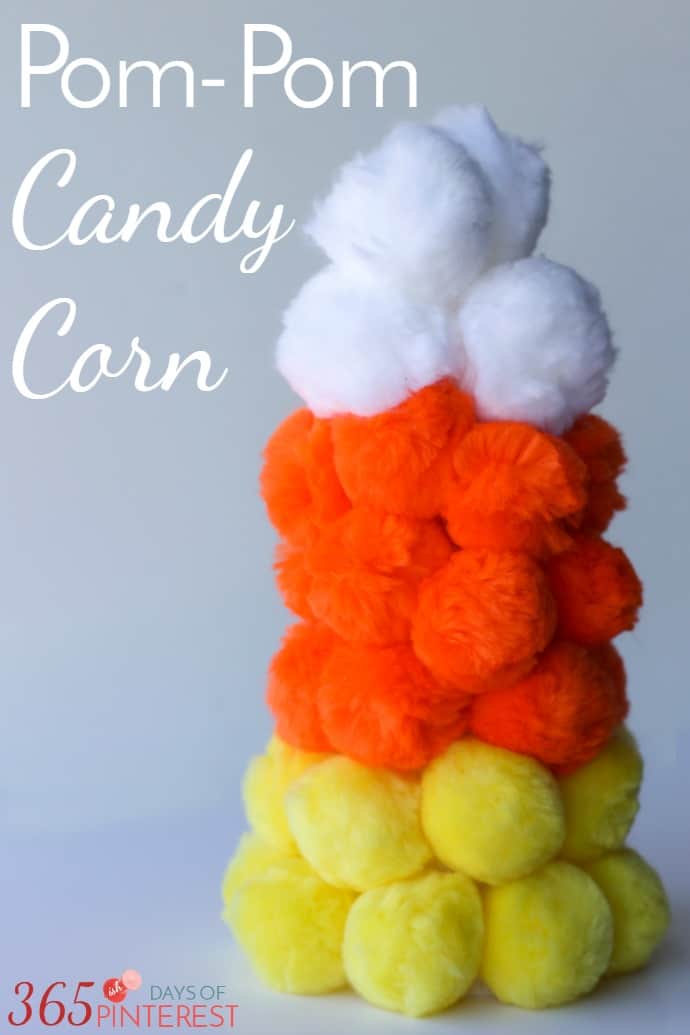 This weekend I pulled out my fall decorations (even though it's supposed to be 102° tomorrow.) I didn't always decorate for fall-Christmas is more my thing. But I've seen such cute fall decorations in the stores the last few years and I've built up a small collection of stuff. I have limited myself to only one bin of fall decorations, though. There's only so much room in the garage. 🙂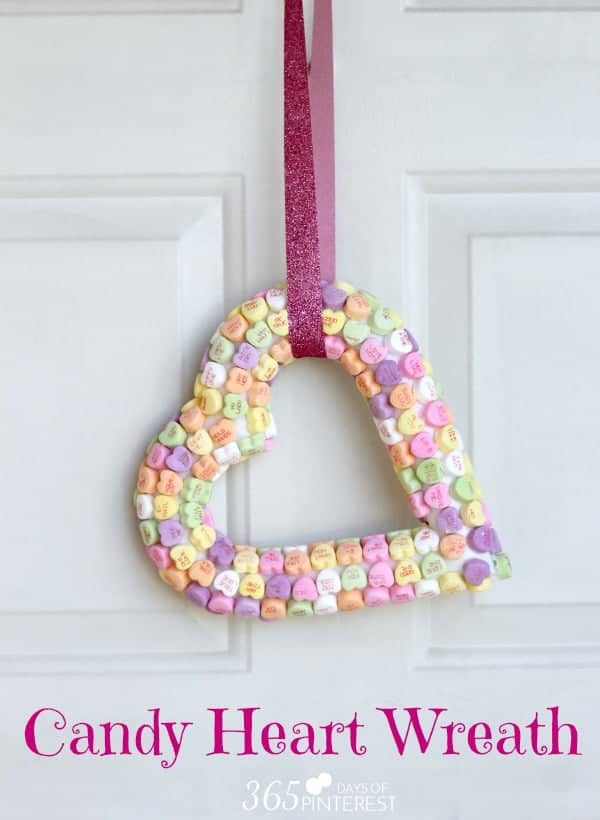 Charlie saw me decorating the mantel and he asked if he could have something for his room. I have a mini Christmas tree that the boys put on the dresser every year, so he figured they should get something for fall, too. Being the non-crafty person that I am, I am drawn to very easy projects. 🙂 This pom pom candy corn definitely falls into that category! I got the idea from this Candy Heart Wreath that I made back in February for Valentine's Day. I thought about gluing actual candy corn to the form, but ultimately decided against it. The giant pom poms were SO much easier and definitely faster. Plus, they are kid-friendly!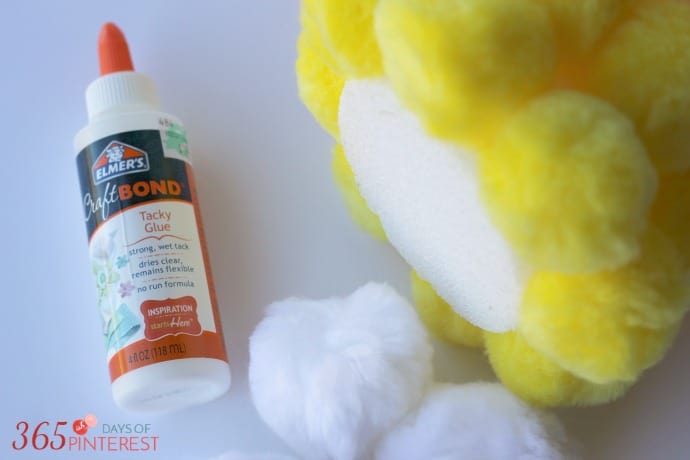 Pom Pom Candy Corn
What you'll need (affiliate links)
How many pom poms you use will depend on the size you get. Just remember, the smaller the pom pom, the more tedious this gets. 😉 I do like the look of the smaller pom poms, but it takes longer and impatient fingers like to be done quickly. Just start from the bottom and work up the cone. Yellow goes on the bottom, orange goes in the middle and white on top. Allow to sit overnight for the glue to harden. Done!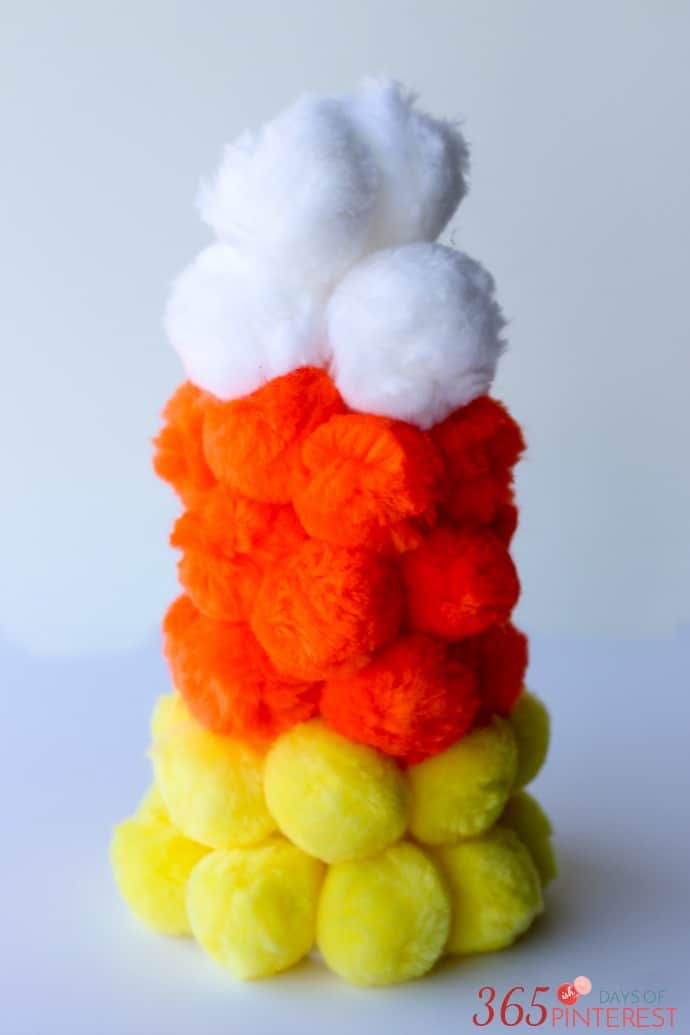 We had a few more pom poms left and Charlie wanted to do more, so I found a printable template for candy corn and let him glue the rest of them onto the paper.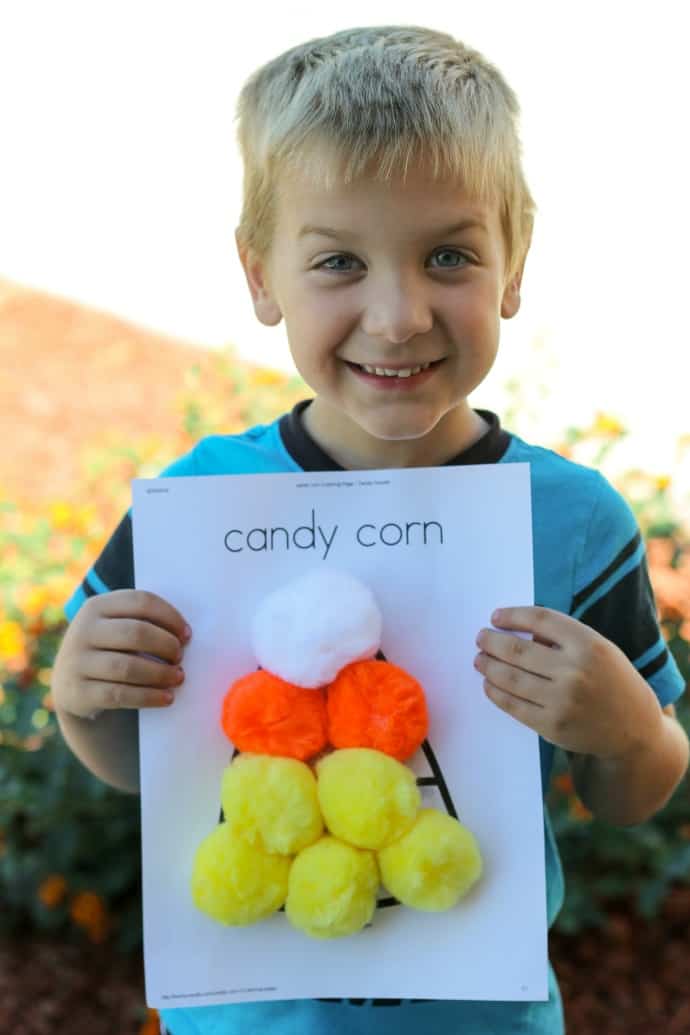 He probably crammed a few more pom poms on there than really necessary, but it was fun. Candy Corn may not be the tastiest treat for fall, but it's fun to play with! What kind of fall decorations do you have?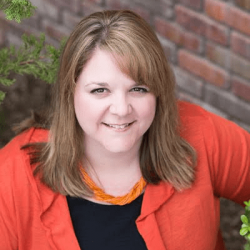 Latest posts by Nicole Burkholder
(see all)