This post may contain affiliate links. Please see my full Disclosure Policy for details.
This post about Meal Planning is my #3 most popular post of all time. I find it especially handy when January rolls around and I'm focusing on getting organized for the new year!
Today I am pleased to be hosting a guest blogger, Amy, from Lissiegirl Blogs. She's a mom of 4, homeschool maniac and quilter. Well, I'm sure she's much more than that 🙂 For example, insanely organized when it comes to binders and notebooks! She recently completed a new binder designed to make meal planning quick and easy and is going to share it with all of us today!
---
Meal Planning Made Easy
Having a baby changes everything! Most notably, time. Well, when the ladies from church stopped bringing dinners, and after all of the frozen meals had been consumed, it was finally time to hit the grocery store. Then that lack of time became blatantly obvious. Gone were the days of curling up with some tea, the laptop and a notebook, and taking my sweet time. Helloooo to scribbling the same ol' ten meals on a 3×5 card while the baby "sleeps" and hoping I remember all the ingredients – and everything else I need-while at the grocery store! No, really, that happened!! lol! Yeah, after that fiasco, I told my husband there had to be a happy medium. I needed a way to come up with a varied, tw0-week menu of decent meals, in a quick and baby-on-the-hip friendly manner. Wouldn't you know it, there's a pin for that!! Not only does it save me LOADS of time, but it keeps us from eating the same thing over and over, and it satisfies my obsession with planners and binders – bonus! So, I went to the original blog, Homemade By Carmona, downloaded the templates, tinkered a bit, and came up with my awesome Meal Planning Binder. Download the templates from Homemade by Carmona here.
Here's a step by step visual of what I did:
Step One: I gathered up my supplies. I went with what I had on hand-sheet protectors! Since I use these repeatedly for sheet music, I buy the sturdy, name brand, "non glare" kind and they worked perfectly! I also pulled an empty binder from the home school closet, used my favorite Sharpie pen
& picked up some Post-its (the larger "page marker" style)
from Staples. (affiliate links)
Step Two: I went to Homemade by Carmona, downloaded the pages & customized them to my preferences. For instance, since there are 36 spaces to the 2-page spread, I took the "Weekly Menu" page & printed out one that says "Monthly Meal Planning". That way, when I start Once-A-Month shopping, I have a section to plan out for the entire month. I also removed all of the "sub categories" from each of the pages….I'm not *that* OCD. lol That's what's so great about this – it's completely customizable! You can even change the type & color of the font! Have fun with it!
Step Three: I grabbed my favorite recipes! I keep a stack in my cookbook cupboard and, of course, my boards on Pinterest. I also keep a digital family cookbook that I can update regularly and access on my phone. You can get the free templates for that family cookbook here.
Step Four: Start filling in the binder! I simply wrote the name of each recipe on the post-it and placed it in it's correct section. The photos above & below are my "Dinner Ideas" section. I color coded them to keep them organized. Blue for normal stove-top or oven cooking, orange for crock-pot meals & yellow for soups. I also have a page for breakfast (yellow) & a page for lunch (pink).
Here's my "Dessert Ideas" section.
Once the post-its were all filled in, the rest was so easy! All I had to do, was take the post-its from the "Menu Idea" pages and transfer them to the "Weekly Menu" section. (Each page is one full week of Breakfast/Lunch/Dinner spaces.) I did one week at a time, grabbing breakfast post-its, then lunch, then dinner, and then did the same, on the other page, for the next week. How easy is that?!
VOILA! The finished product! You can see why the color-coding helps. There is zero confusion as to what type of meal you are preparing! So, what used to take me at least an hour, literally took less than a minute! Incredible!! Well worth the time & effort of creating the binder. AND since it's completely customizable, I will be making sections for appetizers, side dishes and potlucks. The possibilities are endless!
Thank you, Homemade by Carmona for the templates and inspiration to create what works for me!
---
Now that you've seen what works for me when it comes to meal planning, check out what works for me when it comes to my family calendar!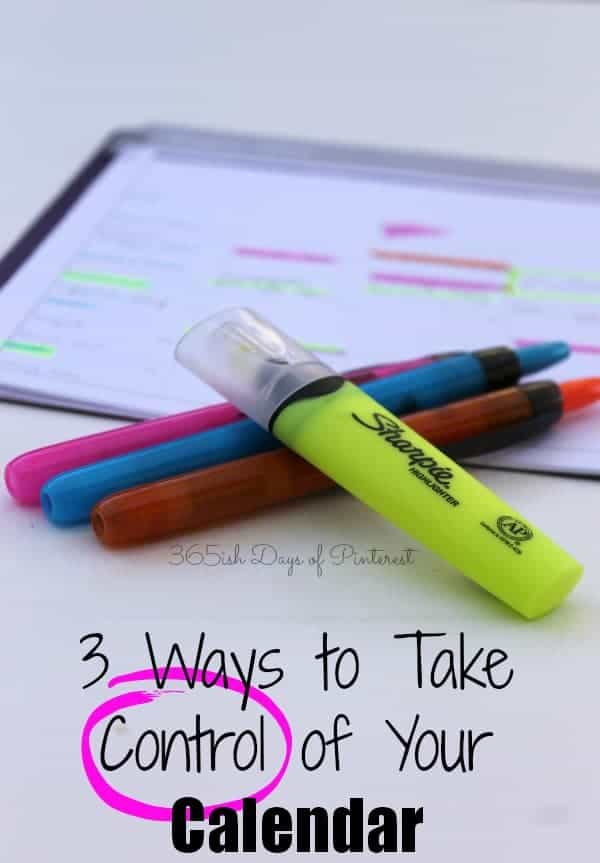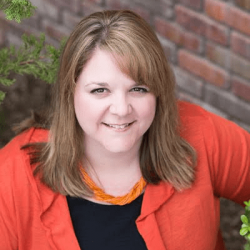 Latest posts by Nicole Burkholder
(see all)