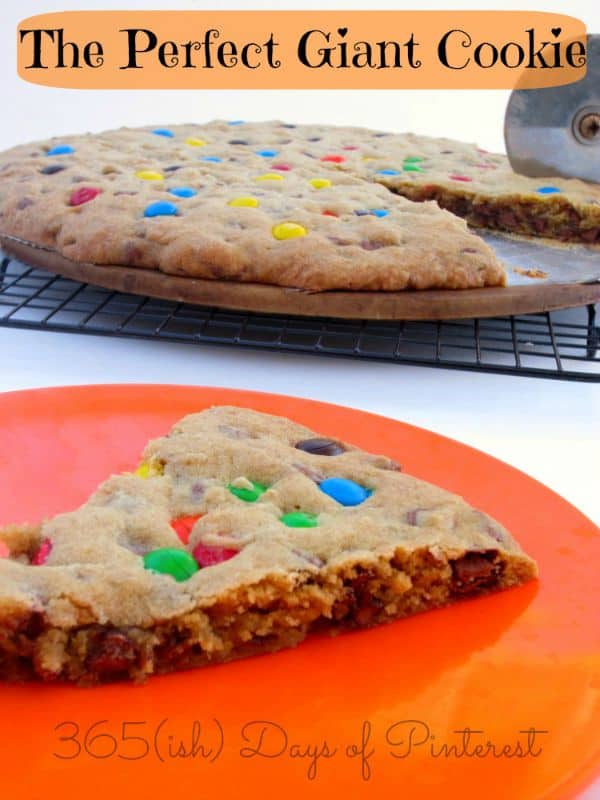 Grab an enormous glass of milk and enjoy a slice of this perfect giant cookie cake! Better yet, try it warm with a generous scoop of vanilla ice cream. This recipe gives those restaurant cookie skillets a run for their money!
My oldest son, Bryce, was looking over my shoulder as I was on Pinterest the other day. The cover for my Cookies board is this recipe for a giant cookie cake. As soon as he saw it, he said, "Ooooo, what's that?!?" When I opened it for him to see, he started reading through the ingredient list and asking if we could make it. Who can say no to that? I was thrilled he was showing interest in something-even if it is food 🙂 We decided to use it for the next family birthday party as our cake.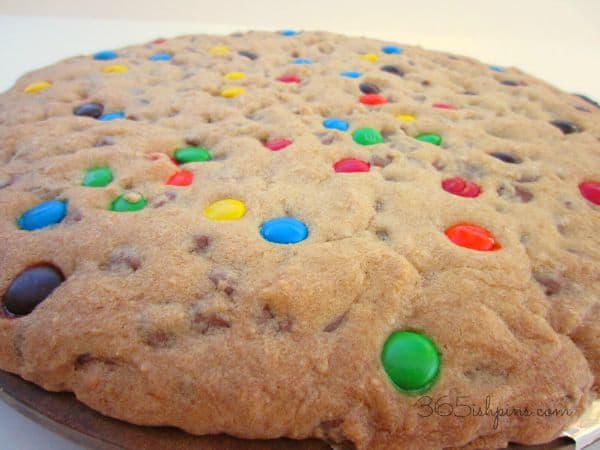 It wouldn't be a party without an awesome birthday cake, though, so try this giant cookie cake for your next event! You can frost it, write on it with gel frosting, or just top it with ice cream- trust me, everyone's going to love it!
Perfect Giant Cookie Cake
Ingredients
2 1/2

cups

all-purpose flour

1/2

tsp

baking soda

1/2

tsp

salt

8

oz

butter

or use 4 oz butter and 1/2 cup shortening for 1 cup total

1

cup

packed light brown sugar

1/2

cup

granulated sugar

2

large eggs

2

teaspoons

vanilla

1

bag semi sweet regular or miniature size chocolate chips

2 cups

1

regular size bag

about 1.5 oz plain chocolate candies
Instructions
Preheat oven to 300° F. Line a 12 inch round pizza pan with a circle of parchment or non-stick foil.

Mix flour, baking soda and salt together; set aside.

Cream butter and both sugars by hand or with an electric mixer. Beat in the eggs and vanilla. When well mixed, add flour mixture and stir until blended. Fold in chocolate chips.

Put all the batter in the pan and press it into a circle. Stop the circle about 1 ½ to 2 inches from the rim. Press chocolate candies decoratively into top.

Bake on center rack for 32-35 minutes or until cookie is golden around edges and appears set.
Make sure you allow the cookie to cool a bit before slicing and serving, or you'll have a melty, chocolately mess! I use a pizza slicer for serving which works very well. Enjoy!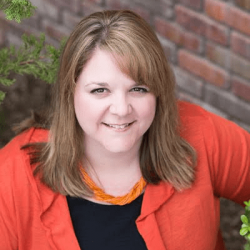 Latest posts by Nicole Burkholder
(see all)