This post may contain affiliate links. Please see my full Disclosure Policy for details.
One glance at the popular pins and boards on Pinterest will tell you that Spring is coming! I was feeling artsy/crafty this afternoon so I made a trip to the dollar store and spent about 30 minutes during Charlie's nap making this fun little centerpiece to help welcome Spring.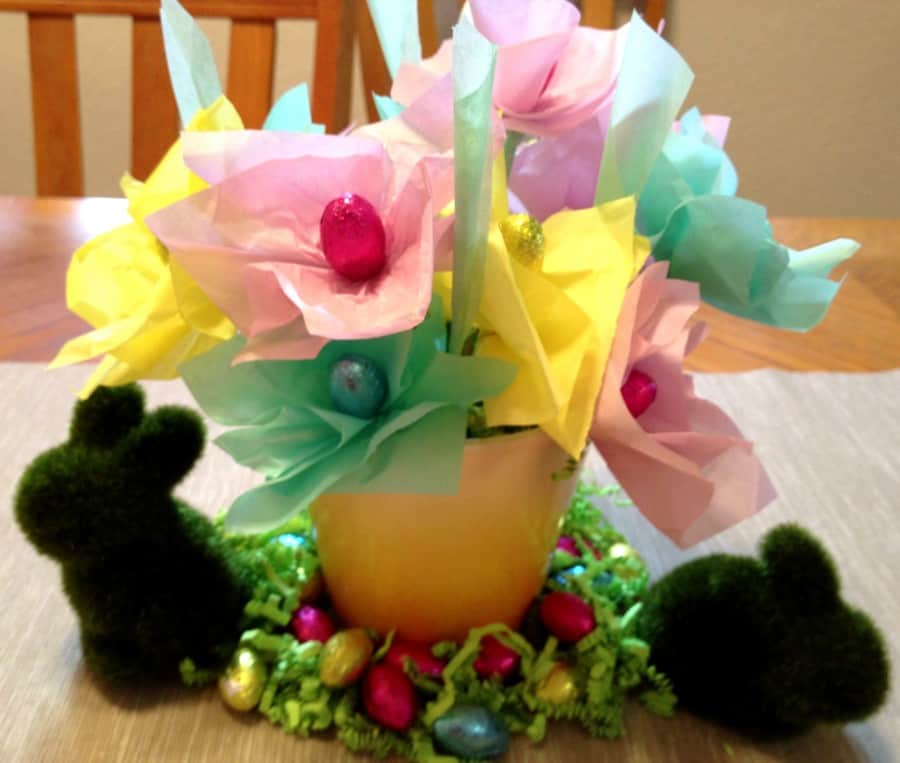 This photo from Good Houskeeping was my inspiration.
I had neither the time nor the patience to make so many flowers and leaves, and the only foil wrapped eggs at the dollar store were sold in multi-colored packages, so I had to made a few "custom" changes to my arrangement. I purchased yellow ombre ceramic pot, a packet of pastel tissue paper, foil wrapped chocolate eggs, bamboo skewers and paper "grass" to fill the pot. Oh, and those cute little "grass" bunnies just because 🙂 Total cost: $5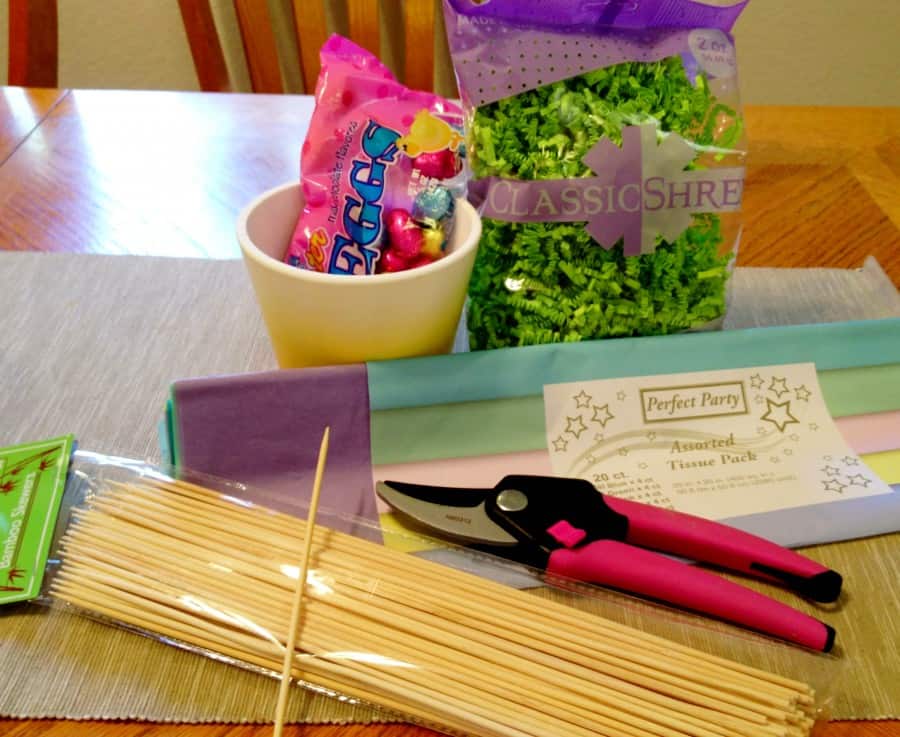 I used shears to cut the skewers to fit in the pot. I made each one a different length to add interest to the bouquet. Then I pushed the sharp end of the skewer into the chocolate egg (just enough to hold tightly). I cut 4″ squares from matching tissue paper and skewered the center of the squares and wrapped them around the stem, fanning the petals as I went. I had to use a small piece of scotch tape to hold the paper onto the skewer and up against the egg.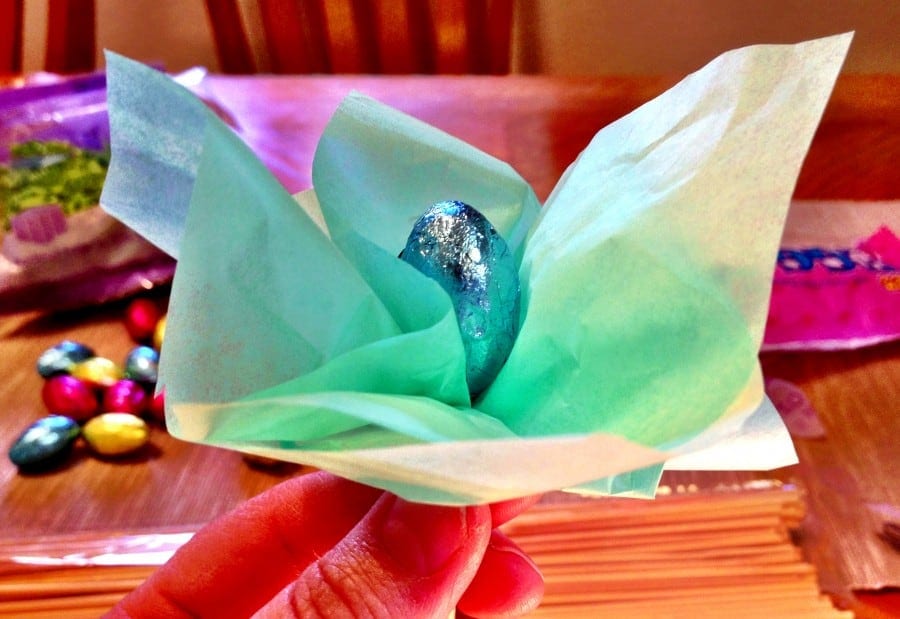 Filling the flower pot with paper grass was enough to hold the flowers in place, especially as it got fuller and fuller. I made three flowers of each color and then started on the leaves.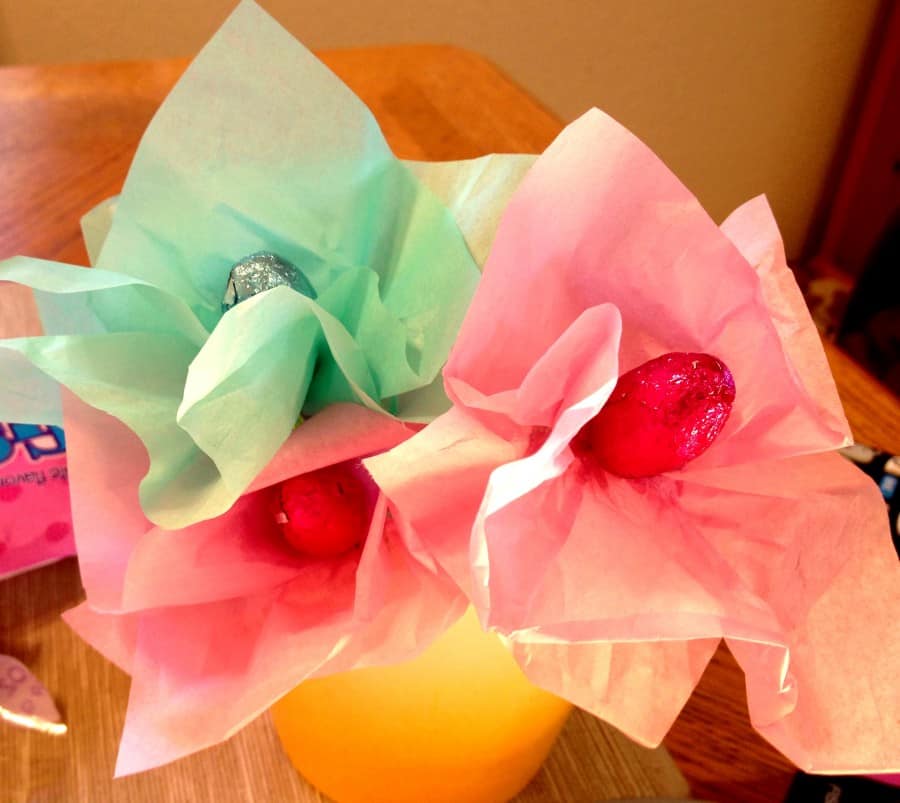 To make the leaves, just cut a strip of green tissue paper and wrap it around a skewer. I used the ends that I had cut off already when making the flowers. Use a small piece of tape to hold the paper around the skewer and then just stick in the bouquet where you need filler. I actually made one flower with the leaf on the same stem and really liked it. But it was the last one I did and I wasn't about to go back and add leaves to the others 🙂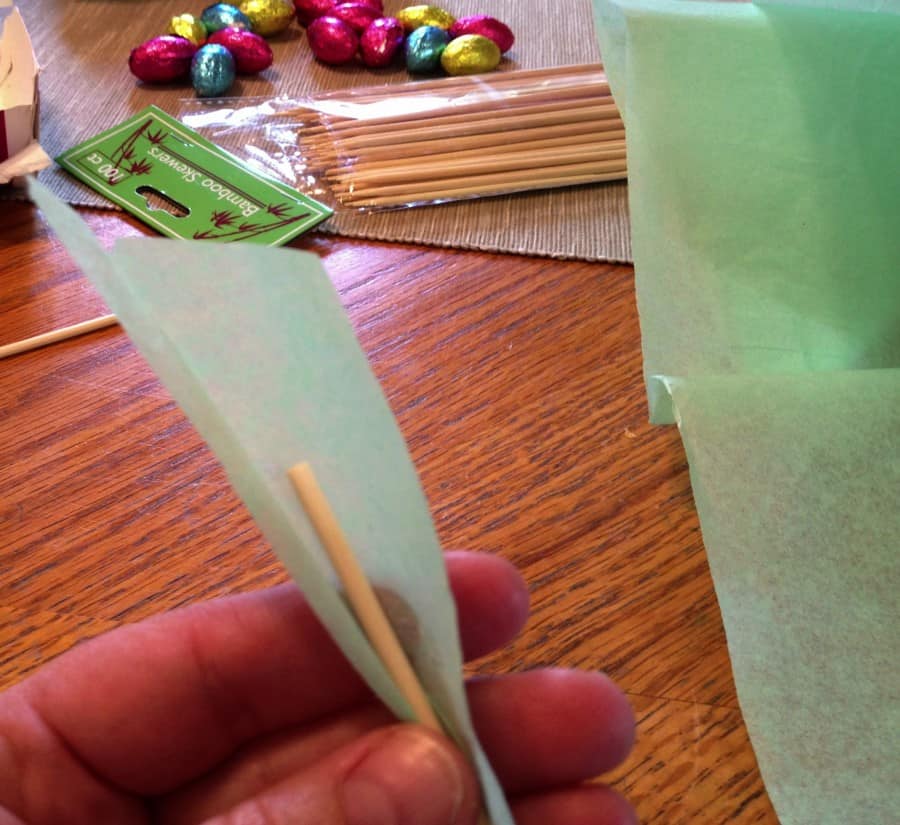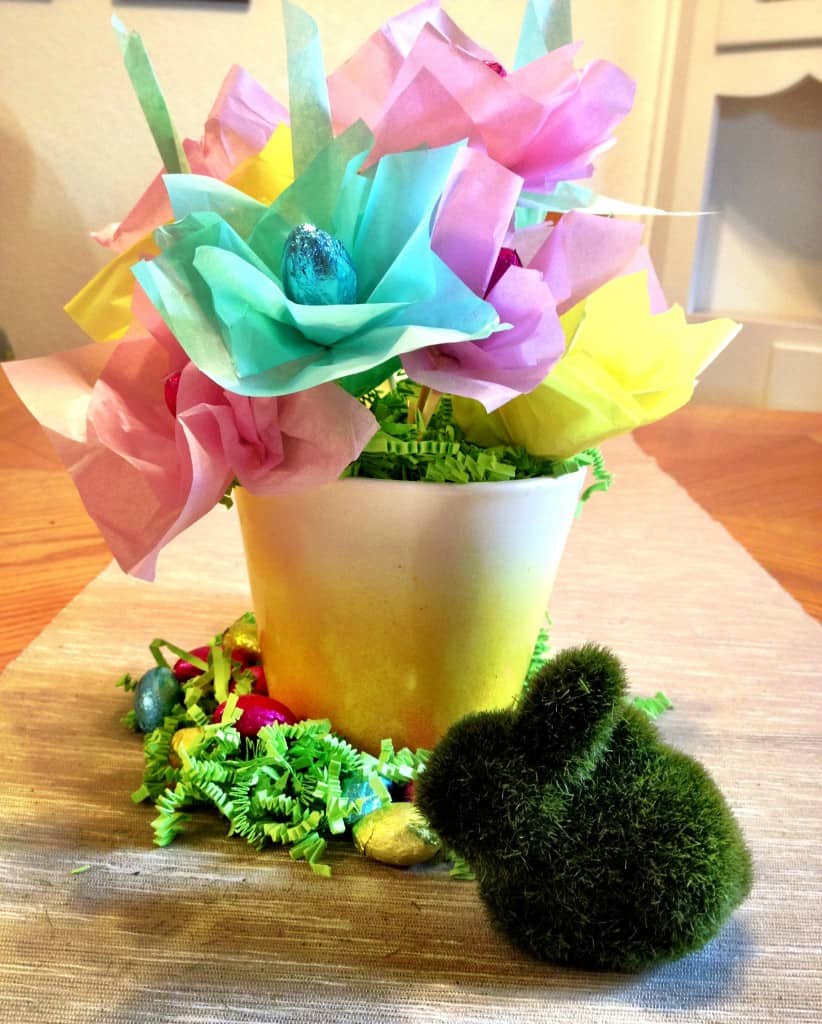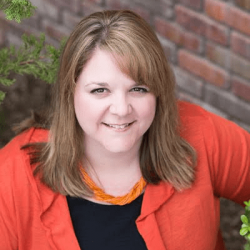 Latest posts by Nicole Burkholder
(see all)