This post may contain affiliate links. Please see my full Disclosure Policy for details.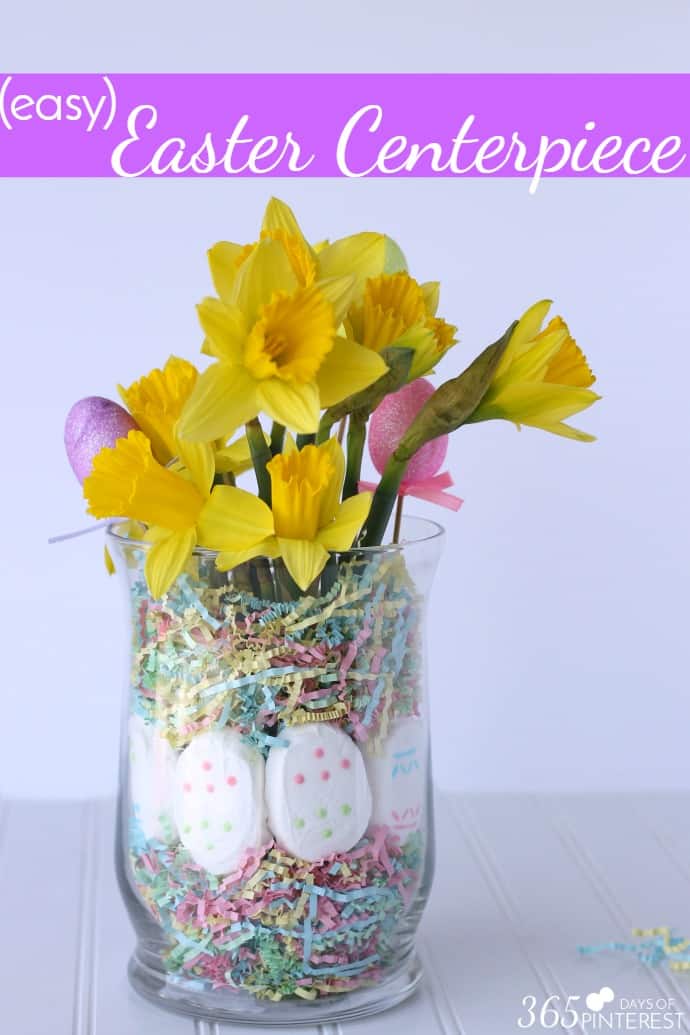 Add a fun pop of color to your table with this easy Easter centerpiece. It doesn't need any special tools or supplies and is done in minutes!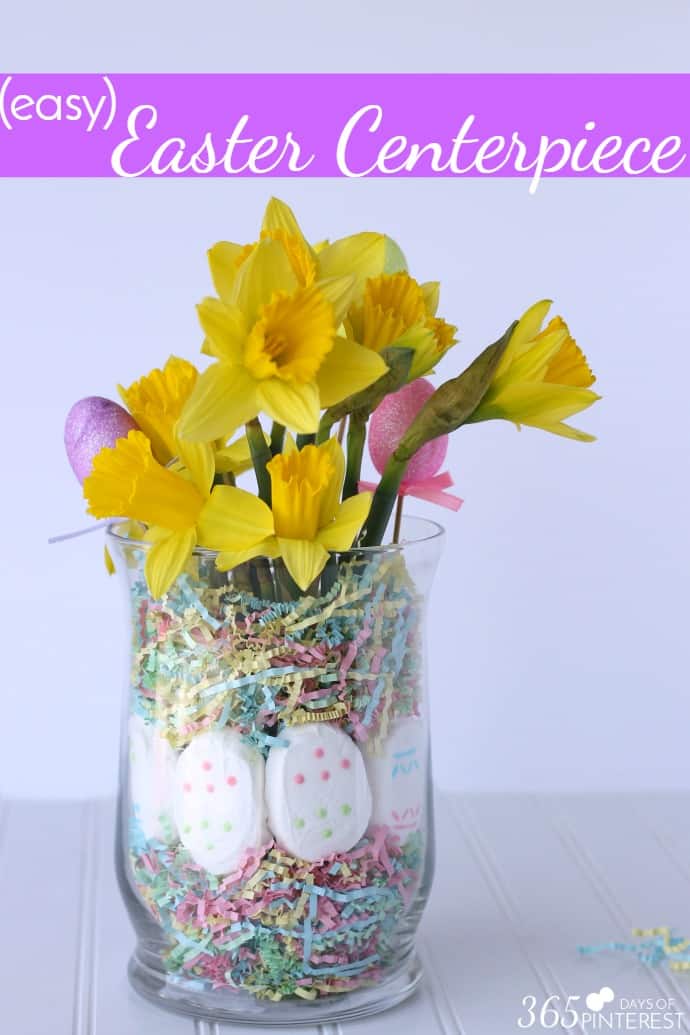 Last Easter I shared this simple Easter centerpiece over on Princess Pinky Girl. It was such a pretty pop of color on my dining room table! I've updated the post to include the easy step-by-step instructions here. This is something for the "craft challenged" among us (like me.) 😉 Depending on what you already have at home, this centerpiece can be put together for under $5 and it takes a grand total of 3 minutes to finish.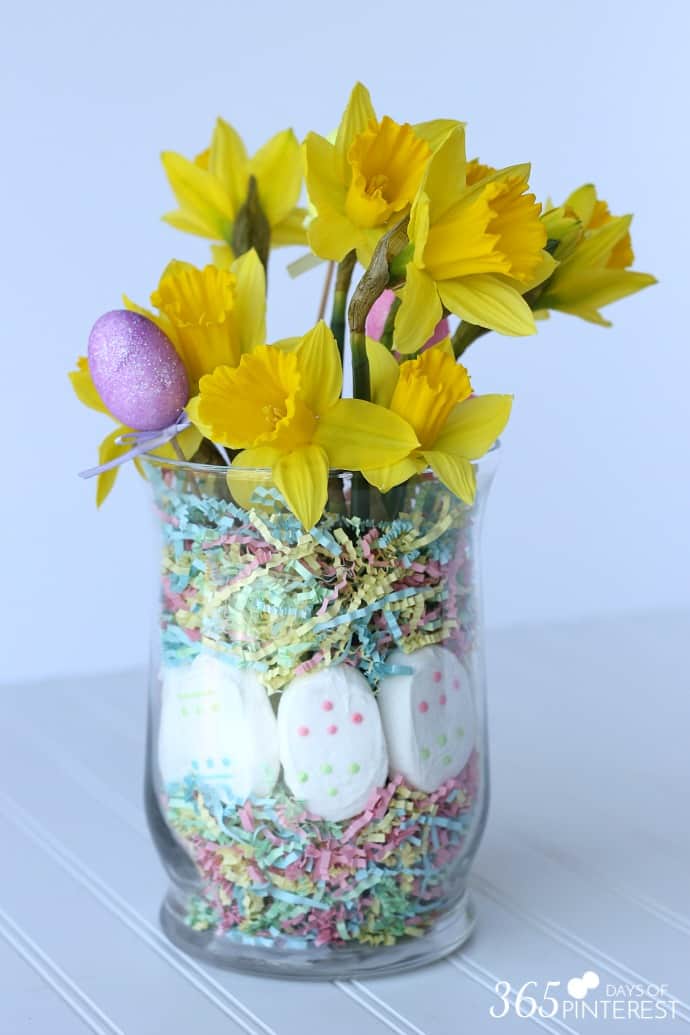 Start by gathering your supplies. I just hit up my local dollar store to see what fun Easter decorations they had in stock. I bought a bag of pastel paper, some glittery egg picks and a package of Easter egg Peeps. I already had a large globe and a glass that would fit inside it. When I was ready to actually put it all together, I picked up a bunch of daffodils from the grocery store to pull it all together.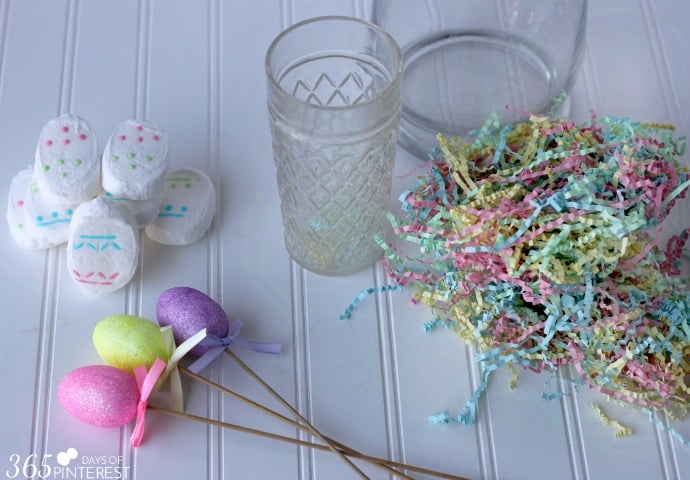 Nestle the glass inside your globe and stuff the paper grass all the way around it. Fill it up about 1/3 of the way.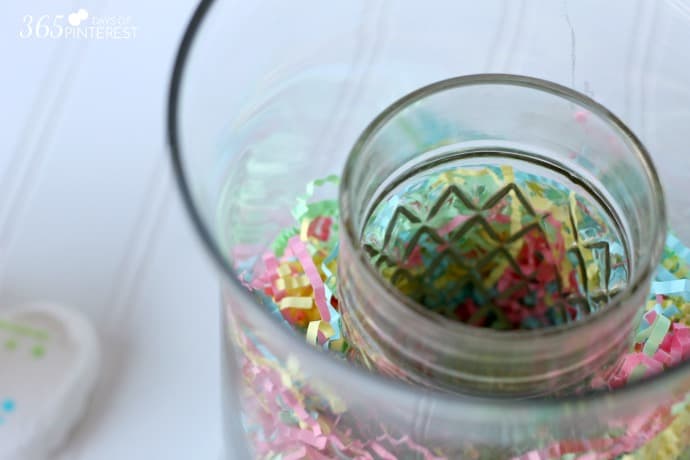 On top of the grass, add the layer of marshmallow eggs, pressing down to keep it level. It's much easier to work with the marshmallows when they are dried out and not sticky anymore, so I would suggest opening the package when you get it home from the store to let them get stale and dried out a bit.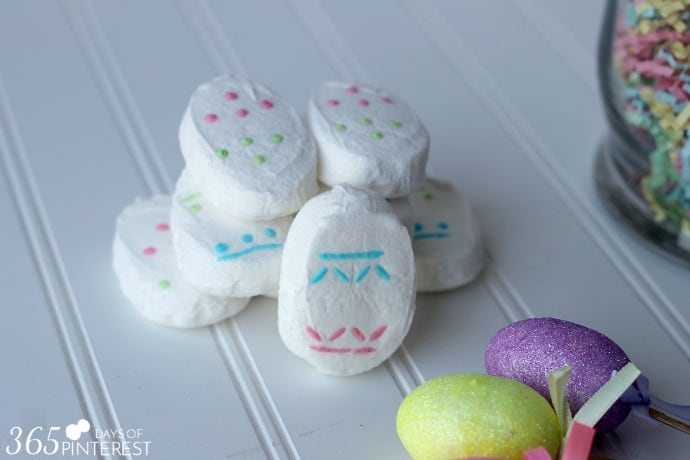 One package of eggs was perfect for the size of my globe. You may need more or less-just eyeball it and then cram them in there so they are tightly squeezed next to each other.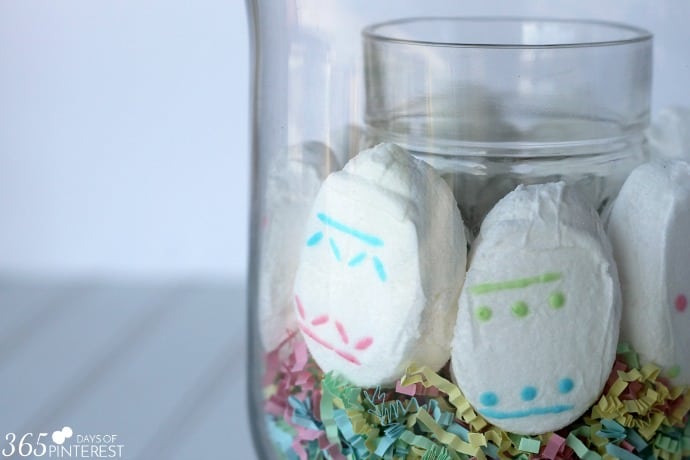 After you get all the eggs in, just fill up the vase the rest of the way with the rest of the paper. One bag of paper will probably be plenty, since you aren't filling the center of the vase, thanks to the glass inside.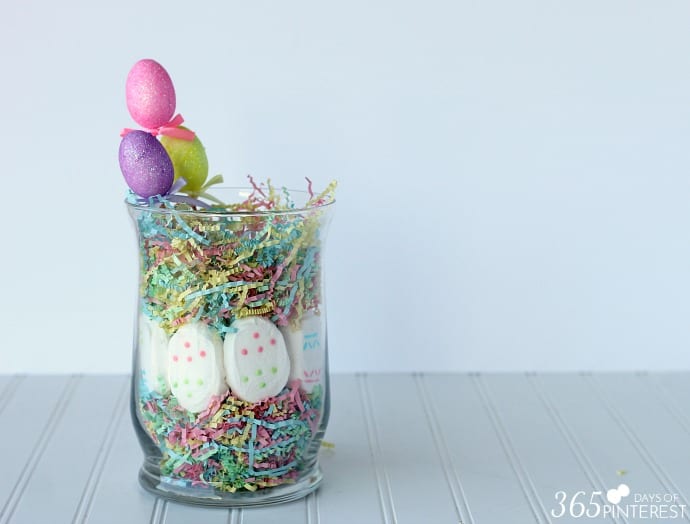 Then all you need for your colorful centerpiece are some beautiful spring flowers like daffodils or tulips! Fill the inside glass with water and add the flowers.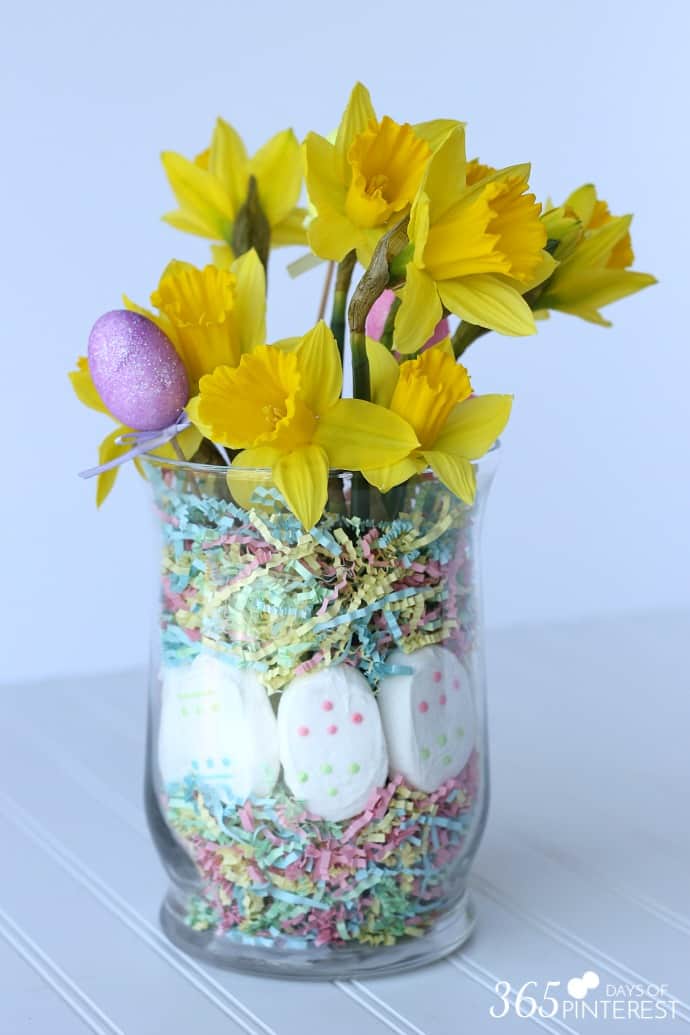 There's nothing like pretty spring colors to brighten up your day. ? Happy Easter!
Looking for other ideas like this Easy Easter Centerpiece?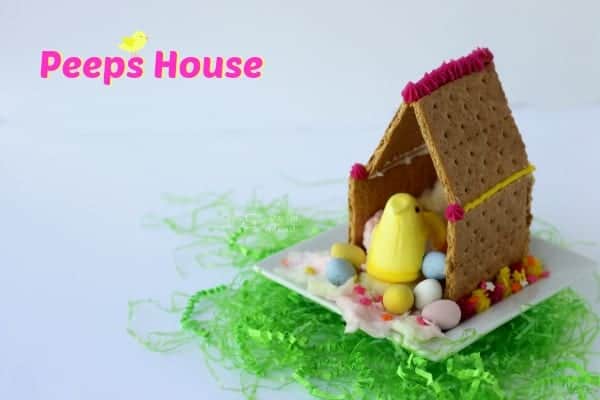 Peeps House: easy Easter activity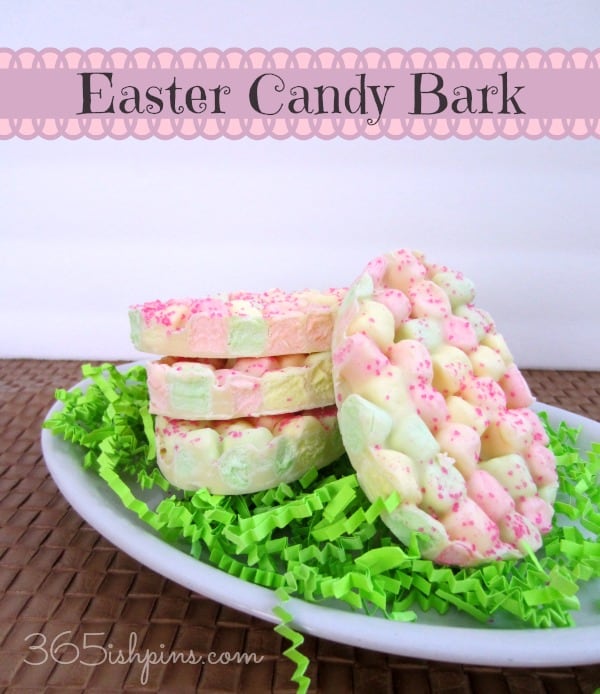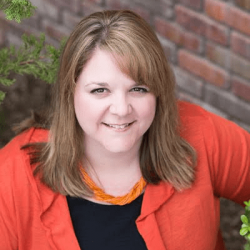 Latest posts by Nicole Burkholder
(see all)