This post may contain affiliate links. Please see my full Disclosure Policy for details.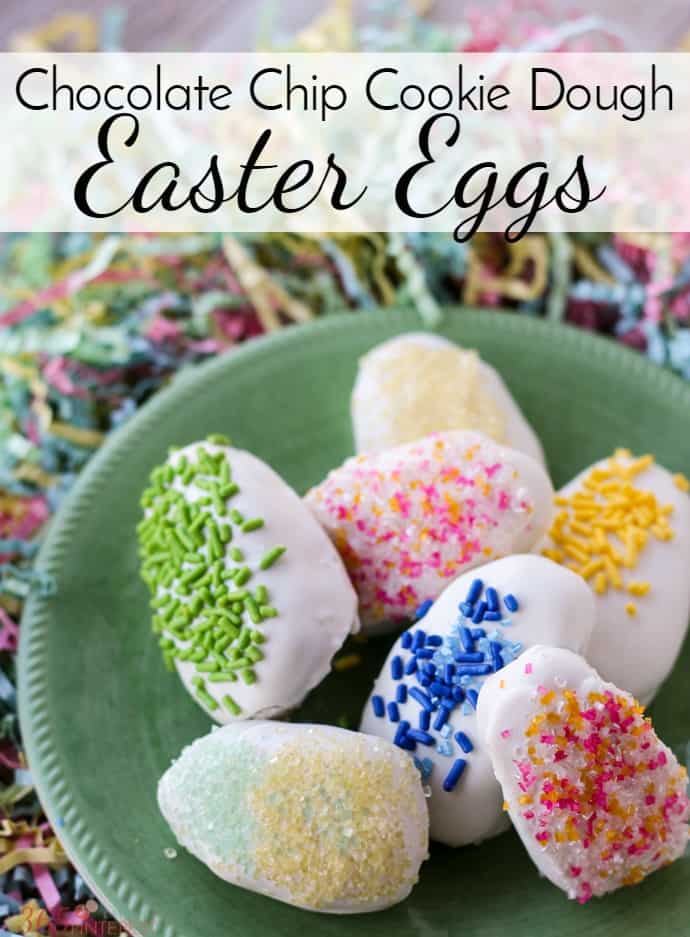 You don't need the Easter bunny when you can make your own (way better) Chocolate Chip Cookie Dough Easter Eggs with this edible cookie dough recipe and some festive decorations!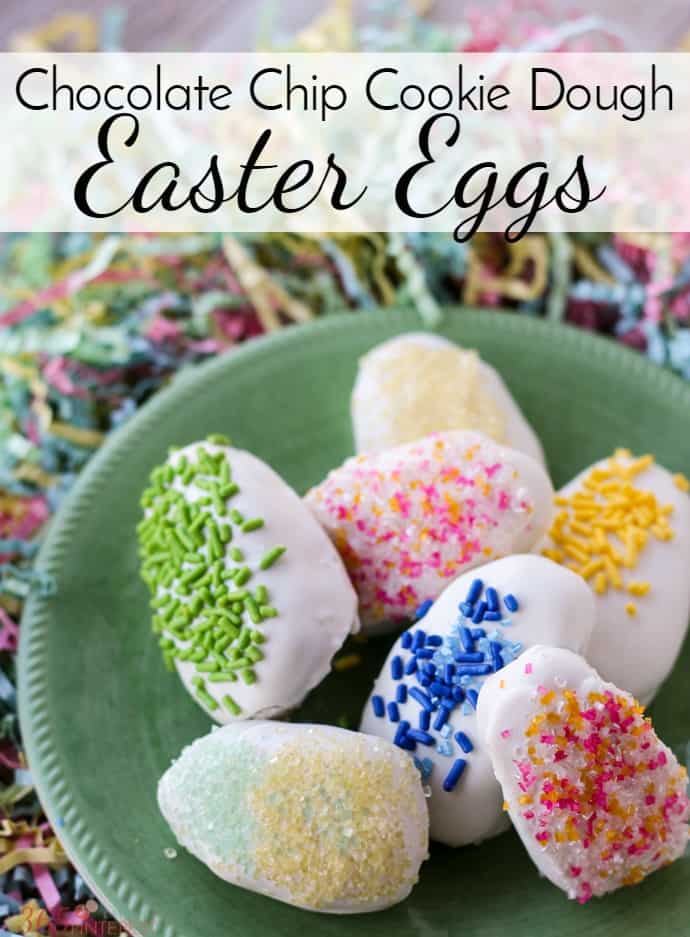 Last week I made some yummy Chocolate Chip Cookie Dough Bars when I was craving cookies but had no eggs. The next day we still had a lot of the edible cookie left and I wondered if it would be good dipped in chocolate or candy melts. (Of course it would.) Then I thought it would be fun to make cookie dough Easter eggs instead of just round truffles. For about 7 seconds I thought I was being cutesy and original. Then a Pinterest search informed me that I was sadly mistaken. 🙂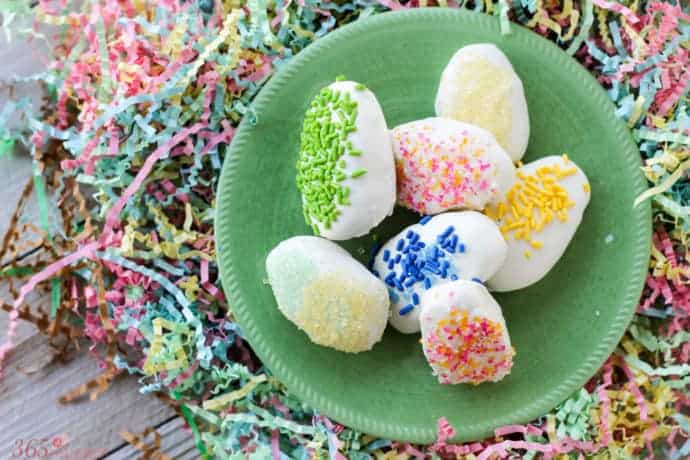 Well, so what if there are already 75 recipes for cookie dough eggs on Pinterest? The fun thing about decorating Easter eggs is making them your own. I pulled out my sprinkles collection and the boys and I had fun rolling, dipping and decorating our version of this holiday favorite. The fact that they taste delicious doesn't hurt, either. 😉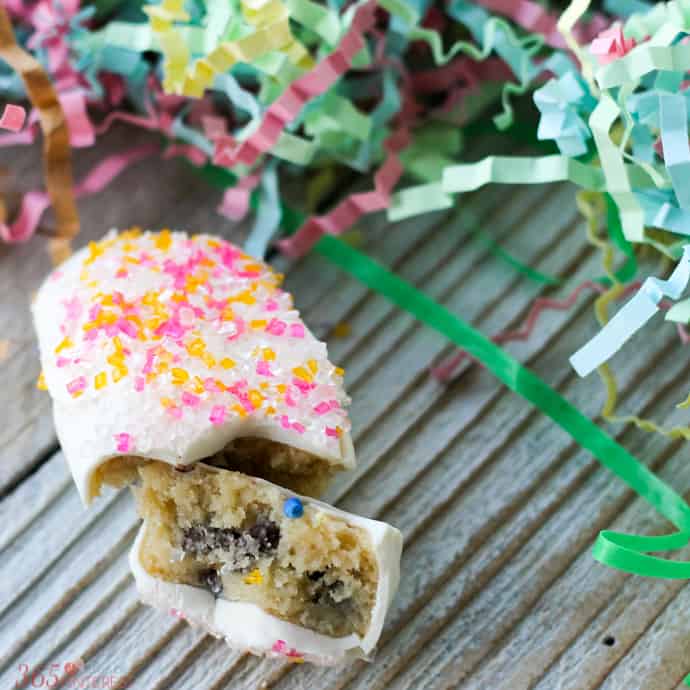 I was actually driving my FOREVER-long school pickup route when the idea for these popped into my head. I spent a lot of time thinking about how to get them egg-shaped. Should I use cookie cutter? I don't have one that small. I don't want to buy something new when I'm just trying to use up leftovers from another recipe! I wonder If I could press them into a plastic egg and shape them that way? But how would I get them back out without smashing them to bits? How does Reese's make their peanut butter eggs? Wait a minute… Reese's eggs are just a blob of "sort of" egg shaped goodness. If they can get away with it, why can't I?
Chocolate Chip Cookie Dough Easter Eggs
Servings:
24
(or more) eggs
Ingredients
1

batch of edible cookie dough

(minus the chocolate topping)

1

to 1 1/2 cups vanilla candy melts

(depending on how messy you are, how thick you like the candy coating, etc.)

assorted sprinkles
Instructions
After the cookie dough has firmed up in the fridge (at least 3 hours) cut the pan into equal portions and roll each piece into a ball.

Line a tray with wax paper.

Gently smash the ball down to create an egg shape. If the dough gets too soft while you're handling it, place it on the tray and put it back in the fridge or freezer for a few minutes.

Melt the candy according to package directions (usually in 30 second increments in the microwave)

One at a time, place the eggs into the melted candy and coat on all sides. Lift with a fork and allow the excess candy to drain.

Decorate with sprinkles or colored icing.

Place in the fridge to harden quickly.
If you think these cookie dough Easter eggs are cute, try your hand at making Homemade Marshmallow Eggs!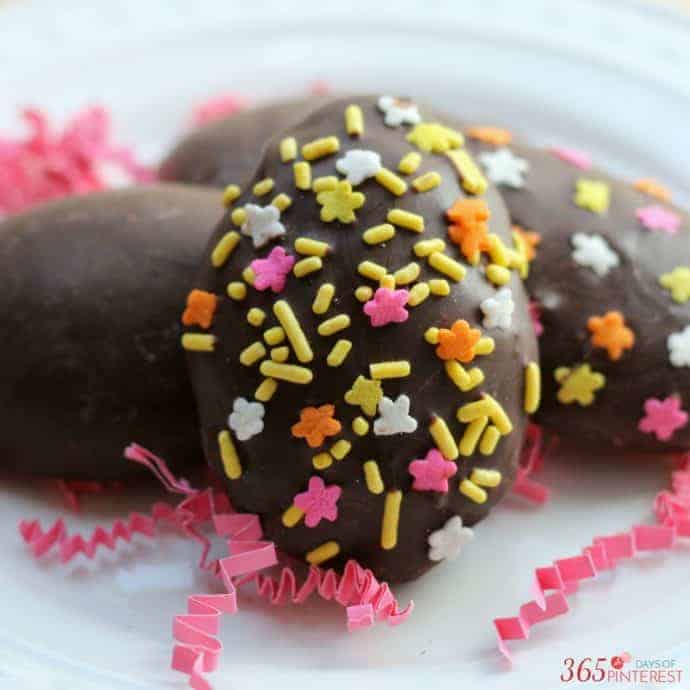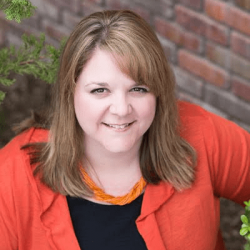 Latest posts by Nicole Burkholder
(see all)