This post may contain affiliate links. Please see my full Disclosure Policy for details.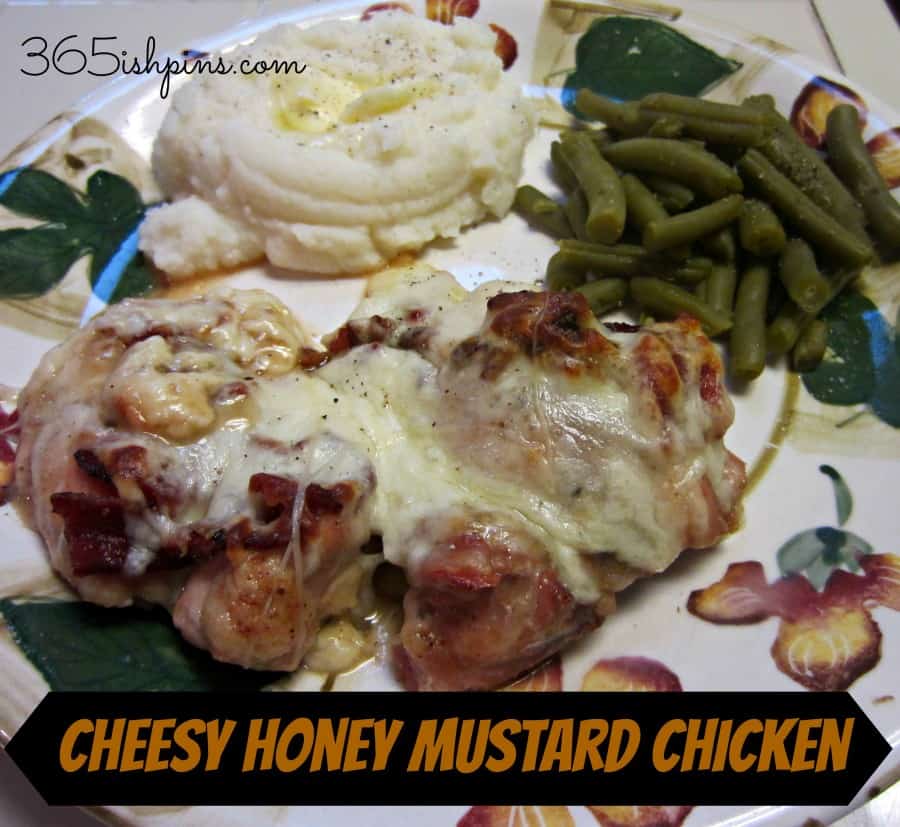 Yes, buried underneath that gooey mountain of cheese is a boneless chicken thigh slathered in a honey mustard sauce and waiting to be devoured. And the best part? We're talking maybe 5 minutes of prep time. I adapted a recipe from Plain Chicken. You just can't go wrong with honey mustard, chicken, bacon and cheese! The honey mustard with paprika is delicious. I may use that sauce in other recipes. Paprika adds a great smoky flavor and it looks pretty, too.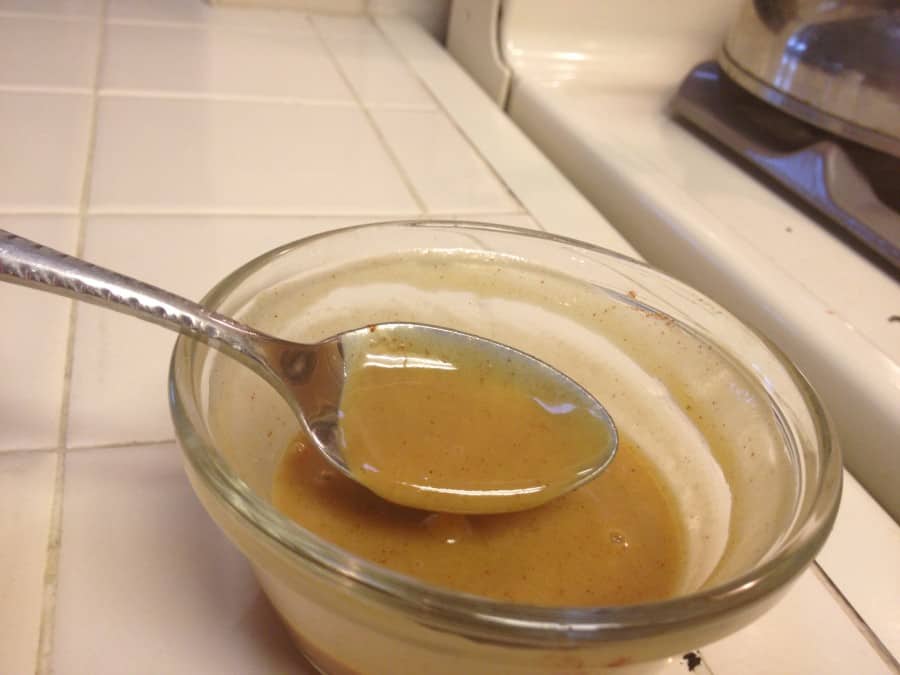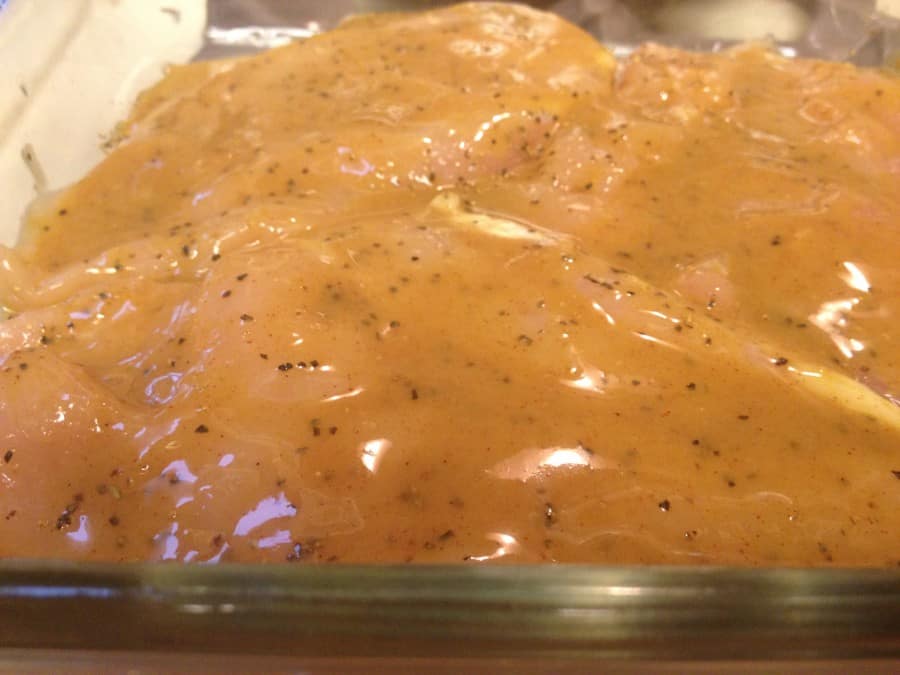 Cheesy Honey Mustard Chicken
4-6 boneless skinless chicken thighs
3/4 cup honey
1/2 cup Dijon mustard
1 tsp lemon juice (I used lime because that's what I had- you just need a touch of acidity to cut the sweet)
1/2 tsp paprika
Salt and pepper to taste
3 strips of bacon, cooked and crumbled
1 cup shredded mozzarella cheese
Preheat oven to 375.
Season chicken breasts with salt and pepper. Place in 9×13 baking dish.
Combine honey, mustard, lemon juice and paprika. Pour over chicken. Bake for 20 minutes.
Top each chicken thigh with bacon and mozzarella cheese. Continue to bake until cheese is melted and chicken is done all the way through (about 5-10 minutes). If you want to brown the cheese a little, put it under the broiler on high for 2 minutes.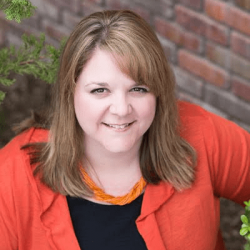 Latest posts by Nicole Burkholder
(see all)