This post may contain affiliate links. Please see my full Disclosure Policy for details.
My husband follows something on Twitter (which I still can't seem to get the hang of) called
Letters of Note
. It highlights a letter per day from public figures of some sort. There have been some really neat ones by Abraham Lincoln among others. Like anything, take this recommendation with a grain of salt- not EVERY letter is one that I personally would recommend. But it's a neat idea and the other day my husband read one to me. It was written by Johnny Cash to June Carter Cash on her 65th birthday. It was just so sweet and painted a youthful picture of his love for her. When my husband finished reading it to me, he said he thought we should do something like that. We used to write love letters and silly little notes to each other when we were dating. I still have a box full of them. On Pinterest, I've seen the idea of having a traveling journal that you pass back and forth with your daughter over the years, and then give it to her on her 18th birthday. Or writing in a journal to your fiancee during your engagement and presenting it to him or her on the wedding day. So this a variation on that idea.
I'm sure there are prettier ways to do this, but I'm not exactly the crafty-creative type, so this is what I came up with for us. I took a regular composition notebook and covered the front with some scrapbook paper. I found a vellum sheet with a romantic sentiment printed on it already and added that. I made the mistake of gluing it with Elmer's glue, so it's not very pretty, but I liked what it said, and it's just for the two of us anyway. When I was done, it seemed a bit flimsy and easy to tear, so I covered the entire thins in packing tape to keep it all together. I know, you craft bloggers are all cringing right now and thinking of about a zillion ways I could have done this differently and come out with a notebook worthy of an Etsy shop. 🙂 Well, now you can go make your own!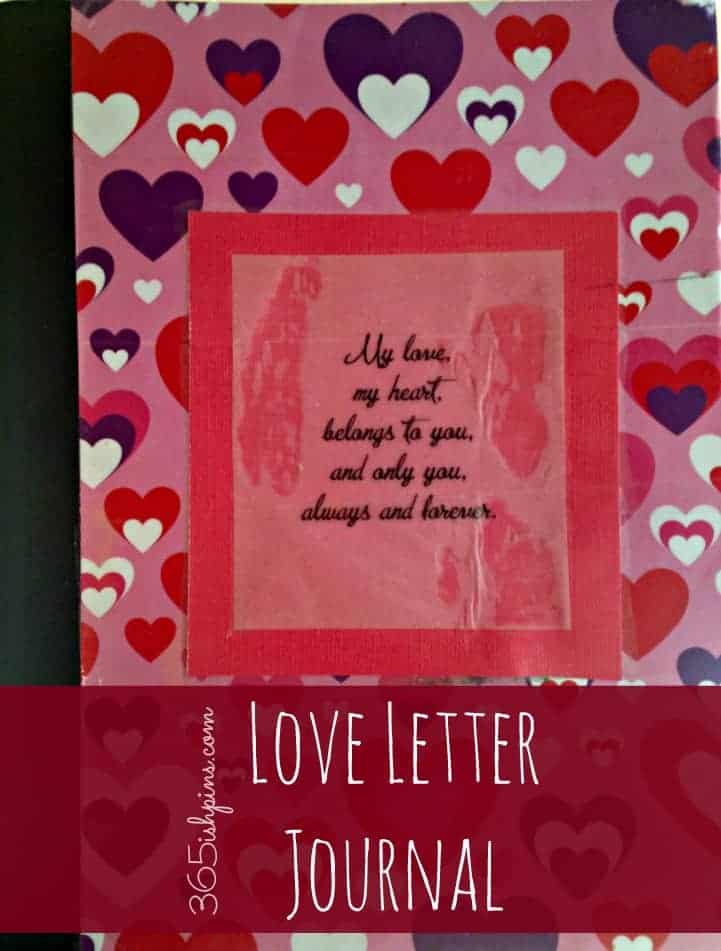 Take a special journal and write a note to your spouse. It doesn't have to be a long, mushy letter. It can even be a simple, "I love you because…" idea. Then put it somewhere they will find it like their drawer, the closet, in their car, on their desk, in the bathroom, etc. When they find the journal and read their letter, then it's their turn to write back to you. Keep passing it back and forth until it's full. On your anniversary every year, flip through it and enjoy reminiscing about the silly, mundane and special memories you shared throughout the year. Telling your spouse you love them on purpose, in writing, will keep things fresh and force you to ignore the little things and focus on why you fell in love in the first place!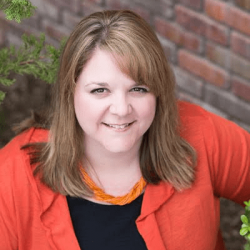 Latest posts by Nicole Burkholder
(see all)