This post may contain affiliate links. Please see my full Disclosure Policy for details.
Combine movement and gross motor skills with a fun alphabet game and you get Letter Soccer! Lots of variations make this a great preschool activity.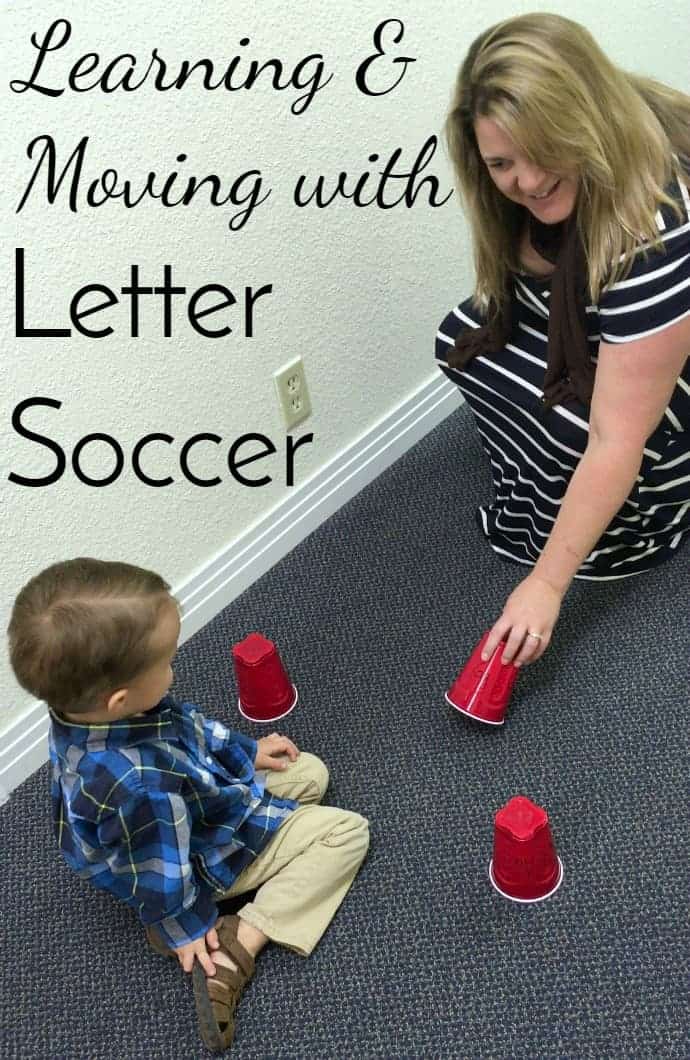 Boys.
They have a lot of energy.
Preschool boys.
They have MORE energy.
Five preschool boys.
They feed off of each other's energy, thus multiplying it by about 11 zillion percent.
All this great, wonderful, healthy, exhausting energy is exactly why we have very short table times and multiple activities every week when we meet for co-op. I am in charge of planning the movement activities. We've done an Outdoor Alphabet Hunt, Simple Tape Activities, and Animal Movement Games. This week we did a fun soccer activity that combines kids' need to move with a quick lesson on letters and letter sounds.
Letter Soccer
What you'll need:
small soccer ball (affiliate)
plastic cups (the large sturdy ones are best)
Sharpie marker
open space or long hallway
rambunctious little boys and girls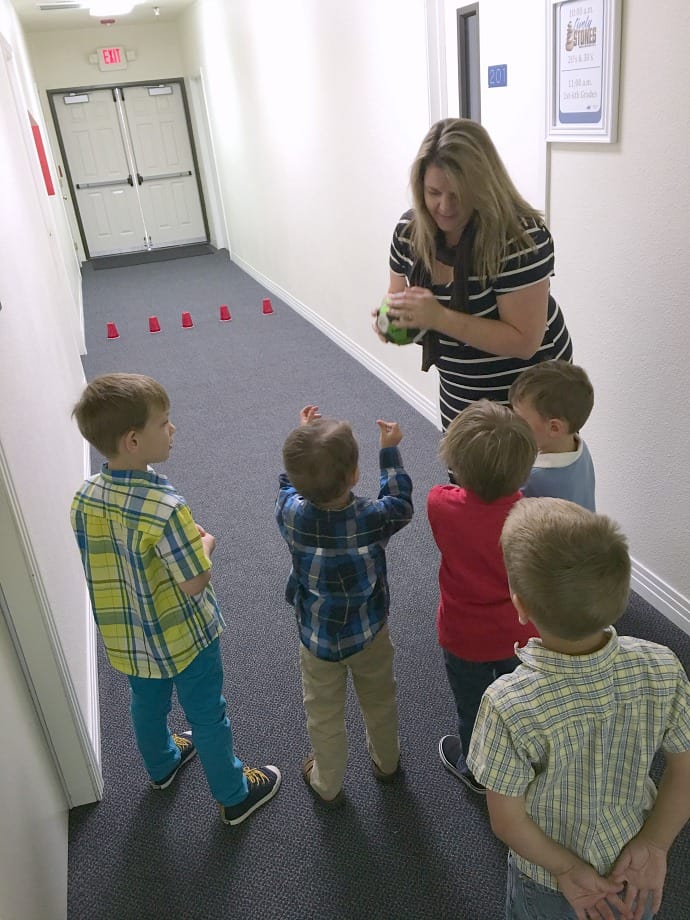 How to play:
Draw a different letter on each cup. You can also use numbers, sight words (for older kids), shapes, color words-really anything that you're working on at home!
Line up the cups several feet away from your starting point.
Have the kids take turns kicking the ball to knock it into one of the cups. It may take more than one try to hit a cup. If younger kids are really struggling, they can try bowling the ball instead of kicking it.
When a cup is hit, have them run down the lane and identify the letter and letter sound that's on that cup.
Or, you know, get into fisticuffs with one another instead. That could happen, too. 🙂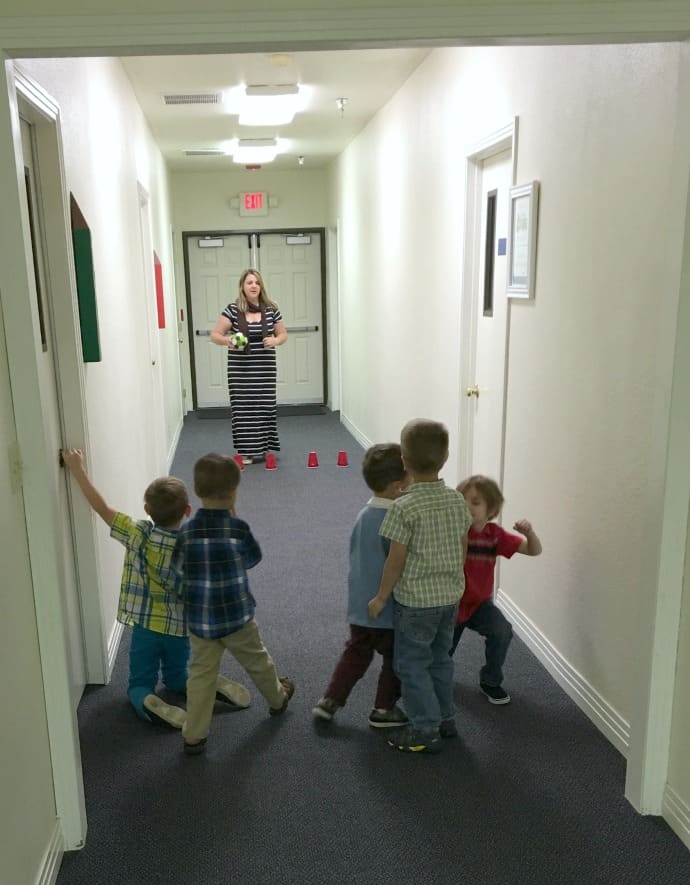 This is a quick and easy little way to reinforce concepts and work out the wiggles, too! If you have a larger group of kids, use two balls and make it a race. The first one to hit a cup, race down to it and identify the letter wins!
Our homeschool co-op has been very fluid over the years. We have adjusted it each year depending on the ages of the kids involved and what kind of a need we were trying to fill. We've done Science, the States, music, drama, PE, Bible and all sorts of fun activities. This year we are just doing preschool, so the focus is on letters, numbers, Bible stories and fun crafts. 🙂 If you're interested in how to start your own homeschool co-op, here's a bit more detail about getting started.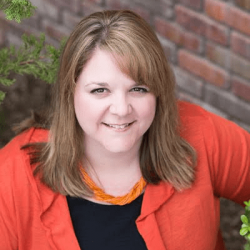 Latest posts by Nicole Burkholder
(see all)