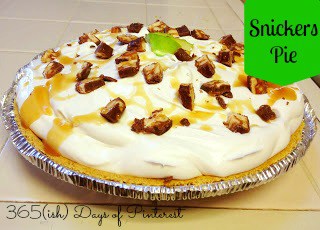 Oops! I forgot to do this yesterday!  I got distracted with my cute little turkey project and "misremembered" that I was going to post about the Snickers Pie.  Well, yay for not having to scour my pin boards to find something to blog about today! The next couple days are covered with all the goodies coming down the pike for Thanksgiving.  And then……Christmas!!!! I can start all those fun projects and decorations and tips and tricks and egg nog recipes.
Anyway, back to Snickers pie.  There's an ancient recipe that you'll see in magazines and cook books like Taste of Home called Snickers Salad.  Really?  You cannot call it a salad.  I don't care if you are mimicking a fruit salad (sort of) but with candy.  Sorry.  That's just wrong.  My sister in law calls it Snickers dessert.  That's better.  
This recipe here
from I Heart Naptime takes the Snickers dessert and turns it into a pie instead.
Before I tasted it, I was thinking that the crust was superfluous and making it into a pie was an unnecessary step.  But upon inspection and discussion, it was decided that having in a pie helps it from being over-the-top sweet and also gives it some much needed texture.  So, it passed the test.  It was scooped up quickly at the Praise and Pie night, it's a no-bake pie, so it won't interfere with the oven schedule on Thursday, and the green apples make it seasonal and fresh.  However, I wouldn't make this a day early- it only needs a couple hours to set, and you don't want the apples to brown overnight (you can use lemon juice to help keep them from browning, though).  I'm looking forward to making this again!
Ingredients:
1 graham cracker pie crust (not shown)
3 medium green apples, diced (mine were large so I only used 2)
1/4 cup caramel ice cream topping
20 mini Snickers, chopped (Winco sells them in the bulk section)
2 1/2 cups Cool Whip
1/3 cup sweetened condensed milk
Spread the Snickers over the pie crust.  Layer apples on top, drizzle with caramel.  Combine Cool Whip and condensed milk in a small bowl and then spread over the Snickers and apples. Drizzle with caramel and a few more Snickers.  Put in refrigerator to set for at least 2 hours. Serve cold.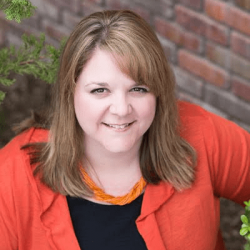 Hi, I'm Nicole!I love chocolate chip cookies, good grammar, and trying new things. Pinterest is my happy place. Come follow me down the rabbit hole!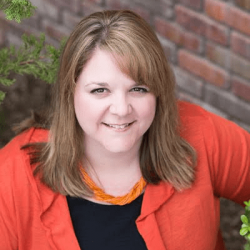 Latest posts by Nicole Burkholder (see all)