This post may contain affiliate links. Please see my full Disclosure Policy for details.
A few days ago, I was looking at a friend's blog to see if her mom's recipe for Apricot Chicken was posted there. It wasn't, but I did see her recipe for Alfredo sauce, and it sounded delicious. I decided to try it, because last week, when I sent Jared to the store for heavy cream, he came home with a quart instead of a pint. That's a lot of cream to use before it expires! But this recipe certainly helps! I tweaked it just a little and I'm not kidding- I wanted to just slurp it right out of the pan. It was so buttery, creamy and well, yummy! I wouldn't recommend eating it with any regularity since it's basically a heart attack on a plate, but what a treat!
Chicken Fettuccine Alfredo
4 boneless, skinless chicken breasts

1 clove garlic, chopped

2 tbsp oregano

salt and pepper to taste

2-3 tbsp extra virgin olive oil

1 cup butter

1 cup heavy cream

1 cup Parmesan cheese

1 cup white cheese blend (Parmesan, Romano, Gouda, etc.)

1/2 box fettuccine noodles
Cook noodles according to package directions.
In a saute pan, heat olive oil and sweat garlic. Add chicken, oregano and salt and pepper. Cook until chicken is white all the way through, about 5 minutes. Remove chicken from pan. Add butter and cream to pan. Cook until butter is melted and cream begins to froth and bubble, reduce heat and simmer 6-8 minutes, stirring often. Add in cheese and cook until melted, then toss in cooked chicken and simmer LOW for 2-3 minutes. Serve over noodles and try not to pass out with delight at your first bite!
This picture is terrible and does not do the meal justice! I was hungry.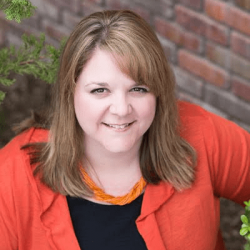 Latest posts by Nicole Burkholder
(see all)