If my husband had to pick a favorite recipe of mine, this would be it. It started as a Pampered Chef recipe I saw in one of their seasonal booklets and has morphed quite a bit over the years. I made it for the first time in ages the other night, and was instantly transported to our early years of marriage when it was a regular on the menu. It's buttery, cheesy, melty, flaky goodness on a plate! And the best part is you can change the filling to suit your family's taste. (I love olives, but I'm alone in that.) It's a great way to sneak veggies into the kids! There's always more filling than will fit in the crescents. I can eat it by the spoonful as is 🙂
Toss the meat and veggies all together in a pan
Add pizza sauce
Stir in the cheese
Form a rectangle with two crescents or….
Stick with the original triangle shape
Large pocket (rectangle)
Regular pockets- made from triangle shaped crescents
Golden and DELICIOUS!!!

Pizza Pockets

Ingredients:


1 pkg. Pillsbury jumbo crescent rolls
(you can also do 2 packages of the regular sized crescent rolls and stuff them with less filling for an appetizer sized pocket)
1 pound ground beef or turkey
1/2 green bell pepper, chopped
1/2 red bell pepper, chopped
A mixture of mozzarella and cheddar is good-cheddar melts into the mixture well and retains it's flavor
Brown the ground beef with the peppers, onion and garlic. Drain fat and return to pan. Mix in the pizza sauce and cheese, bring just to a bubble and let simmer for 2-3 minutes. Open crescent roll dough- you can go with the original triangle shape or keep two crescents together to form a square. In a triangle, place a couple tablespoons of filling on the wide end and roll up. In a square, place more filling and fold corners up to the center. It works either way- just depends on how many pockets you want to make. Bake on a sheet pan at 350° for 12-15 minutes, until golden brown.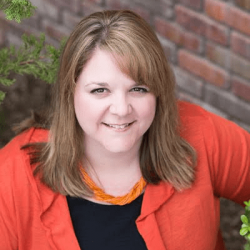 Latest posts by Nicole Burkholder
(see all)