This post may contain affiliate links. Please see my full Disclosure Policy for details.
I have such grand schemes for my front porch when it comes time to decorate for Fall or Christmas. If you look at my
Fall Board
on Pinterest, it's covered with these beautiful pictures of entryways to houses at least five times the size of mine. I don't know why I think I can fit the same kind of stuff in front of my house! My problem is the hideous screen door that came with the house. It's one of those security doors that attaches outside the door frame-you know the annoying ones that you can't see through when you walk up to someone's house? I HATE those- and now I have one on my own house. The other problem is that the screen door opens outward, so there's a wide swath that has to be clear so people can get in and out. But I had to do
something
to trick my mind into thinking it was getting cooler outside, so I put together a little homage to Fall right outside my doorstep.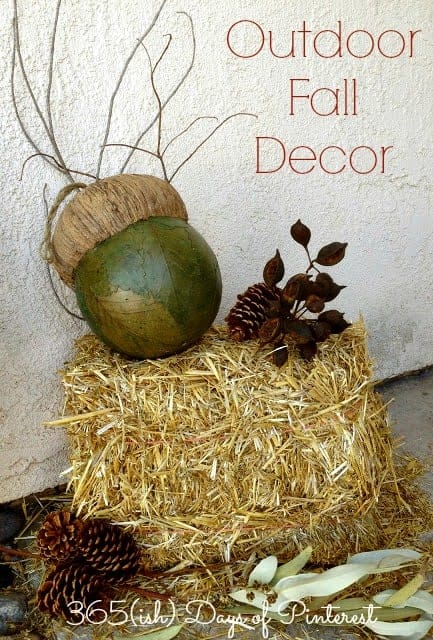 I've also added a couple mini white pumpkins since this picture was taken. The grocery store finally started carrying them! Now I'm on a quest to find a pumpkin somewhere between the large ones you use for cooking or carving and the mini decorative ones. I want them for my candlesticks in my living room. I got the cute oversized acorn at a local thrift store for $1. The pine cones, seed pods and branches came from around the neighborhood. I had to break down and buy a mini straw bale from Hobby Lobby for $6. I don't own a horse, and I don't think I could justify buying one just so I could use its feed for decoration for a few months 🙂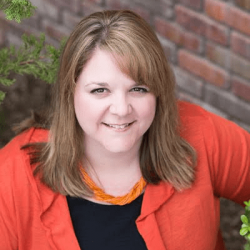 Latest posts by Nicole Burkholder
(see all)