This post may contain affiliate links. Please see my full Disclosure Policy for details.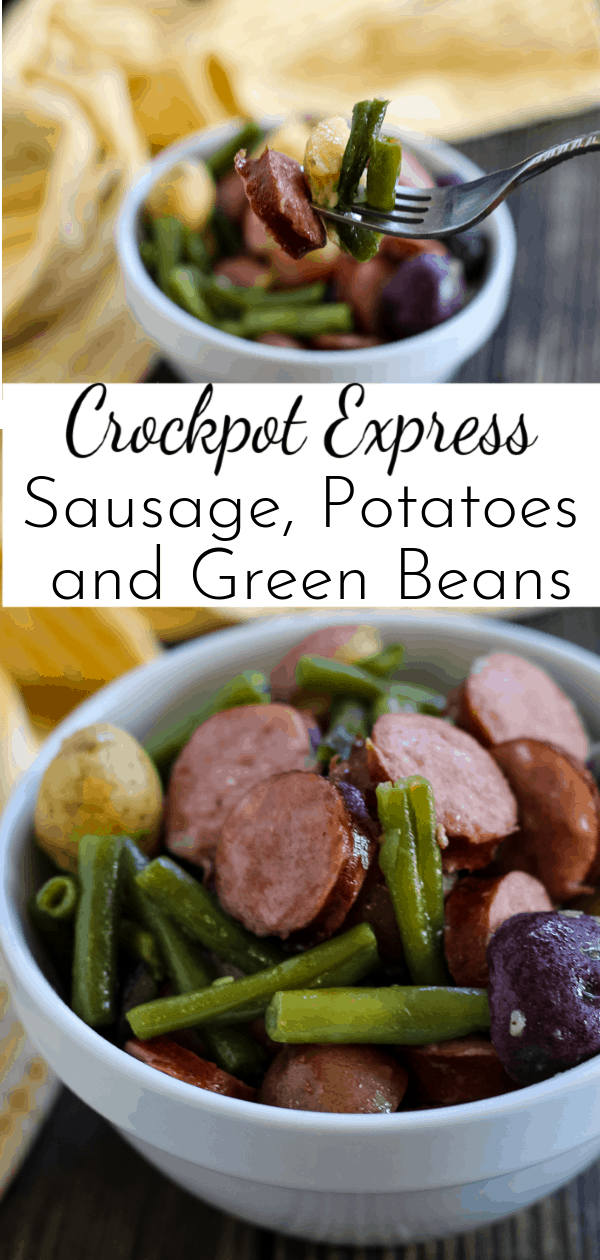 Go from "what's for dinner?" to "time to eat!" in less than 20 minutes with Crockpot Express Sausage, Potatoes and Green Beans!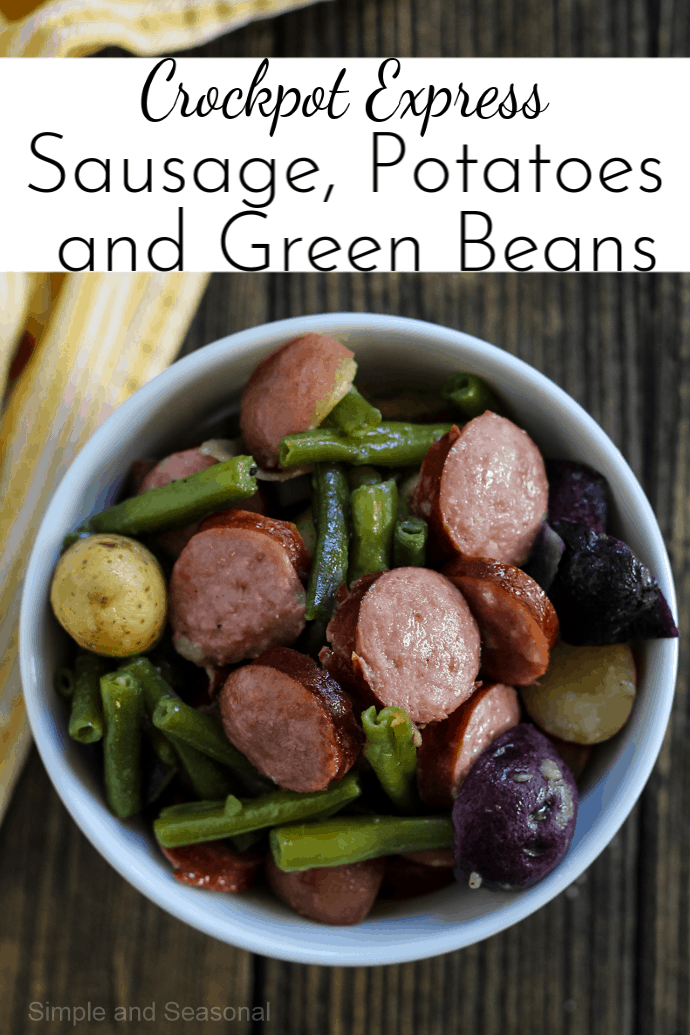 This has got to be one of the world's easiest recipes. The beauty of Crockpot Express Sausage, Potatoes and Green Beans is its simplicity. (Not its name, which has proven to be a mouthful.)
The flavors from the sausage and broth permeate the beans and potatoes, giving this meal of three separate items a very cohesive "on purpose" feel. Even if you literally just tossed stuff in a pot and let it cook for a couple minutes.
I'm definitely adding this to my list of favorite Crockpot Express Recipes!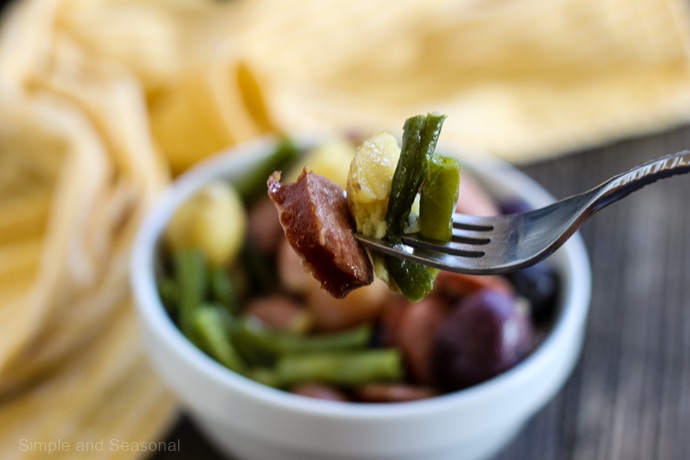 What kind of sausage should I use?
My grocery store carries a few different options for sausage. They range in size from 12-14 ounces. I typically choose what's largest and what's on sale. If you're trying to cut some fat and calories, use turkey sausage. The flavor is good and it's a great way to make this a really healthy meal.
The strongest flavor comes from beef sausage. It's quite filling and my husband prefers that one. The other option is a blend of beef, turkey and pork. It's generally cheaper than beef but still has great flavor. Choose whatever works for you!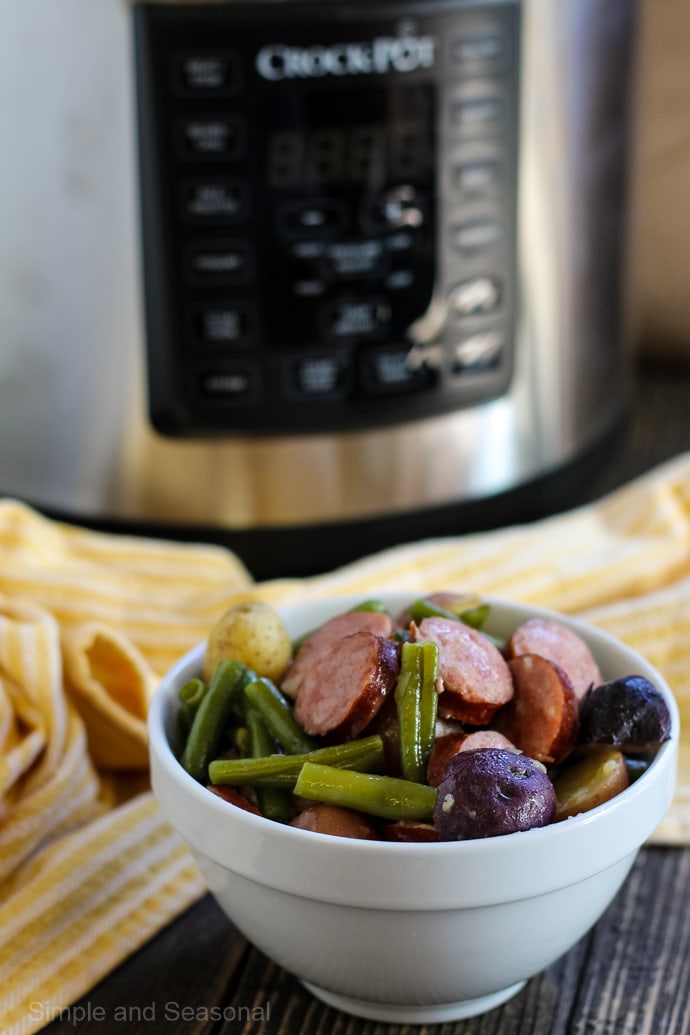 What kind of potatoes should I use?
This is not a sponsored post, but I have to put in a plug for the Little Potato Company here. I just LOVE their creamer potatoes! They sell multiple varieties. I prefer the 1.5 bag called "Terrific Trio" with red, yellow and blue creamer potatoes.
They are the perfect size to just cut in half or fourths if a big one sneaks in there. Every time, the texture is creamy and delicious. They hold up so well to pressure cooking, and they are done in minutes!
Another option is Yukon gold or other baby potatoes. The smaller the better for this kind of meal. Russets are really not the taste or texture you want in this recipe. If that's all you have and you must use them, be sure to cut them up into 1″ pieces and peel them first.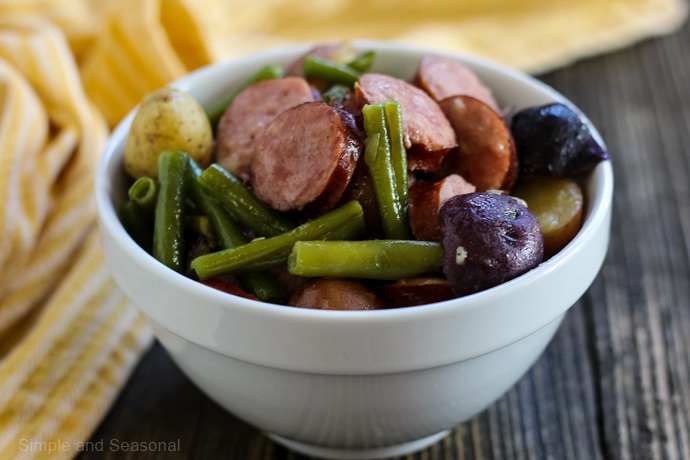 What kind of green beans should I use for Crockpot Express Sausage, Potatoes and Green Beans?
Fresh green beans are the best option here. Just give them a quick trim (cut off the ends) and then cut them in half if you prefer the pieces to be a bit smaller. The flavor is better and they steam perfectly in the Crockpot Express.
If fresh green beans don't work for you, you can use frozen instead. The cook time won't need to be adjusted, but the pot will take longer to preheat because it will be cold inside. This can have an affect on how well the rest of the food cooks (for example, you're potatoes may be a bit soft because they "cooked" longer while the pot was preheating.
As for canned green beans-don't do it. They'll be mush and will fall apart while cooking, leaving a weird bean soup texture all over your sausage and potatoes. 🙂
Long story short, it will work, but for best results, stick with fresh.
Crockpot Express Sausage, Potatoes and Green Beans
Dinner is on the table in less than 20 minutes with this FAST and easy meal!
Ingredients
2

(12-14 oz)

kielbasa sausages

beef, turkey, pork or a mixture

1 1/2

pounds

creamer potatoes or baby potatoes

I buy the bagged trio blend of gold, red and purple (the Little Potato Company)

1 1/2

pounds

fresh green beans

trimmed and cut

3/4

cup

chicken broth
Instructions
Slice the kielbasa, quarter or halve the potatoes and trim/cut the green beans.

Add broth to the pot and dump in the sausage, potatoes and beans. Season with whatever (I used salt, pepper, onion powder and garlic powder) and stir.

Close and lock the lid, turning the steam release valve to closed. Set to Steam (high pressure) for 3 minutes. When the cooking time is up, do a quick release. Open the lid, add some butter and let melt on top.

Spoon and serve with dinner rolls or fresh bread for a quick and easy meal!
Notes
Frozen green beans can be used, but it will take longer for the pot to preheat and the texture will be a bit soft. For best results and flavor, use fresh. Do not used canned green beans.
Creamer potatoes maintain a great texture and cook quickly. Yukon Golds are another option, but be sure to cut them small enough. Pieces should be smaller than 2"
Nutrition info for this recipe can vary, depending on the kind of sausage and potato used. This one was figured using a sausage blend (beef, pork and turkey) and creamer potatoes. 
Nutrition
Calories:
125
kcal
|
Carbohydrates:
28
g
|
Protein:
5
g
|
Fat:
1
g
|
Saturated Fat:
1
g
|
Cholesterol:
1
mg
|
Sodium:
124
mg
|
Potassium:
740
mg
|
Fiber:
6
g
|
Sugar:
5
g
|
Vitamin A:
782
IU
|
Vitamin C:
38
mg
|
Calcium:
57
mg
|
Iron:
2
mg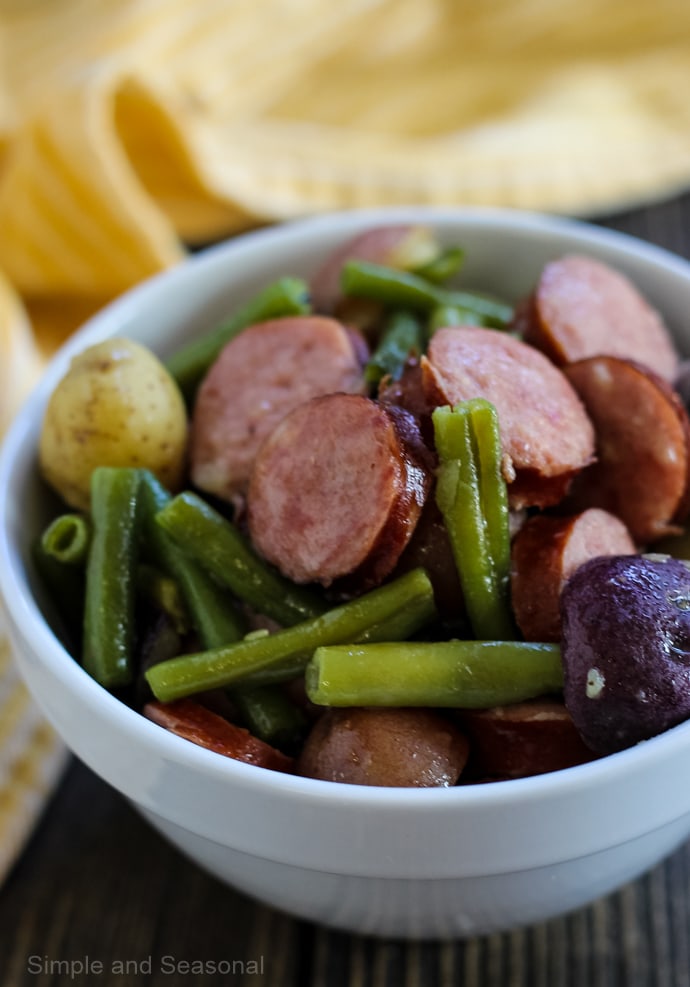 While the pot is heating, whip up a quick batch of these delicious Copycat Cheddar Bay Biscuits to go along with it. Dinner is served!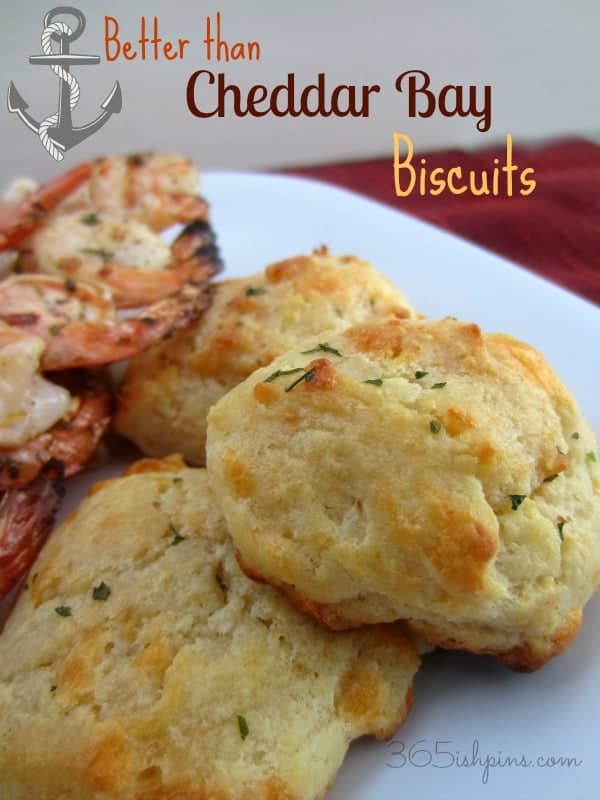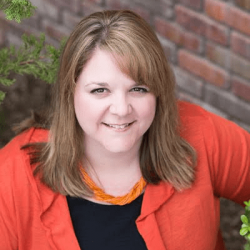 Latest posts by Nicole Burkholder
(see all)