This post may contain affiliate links. Please see my full Disclosure Policy for details.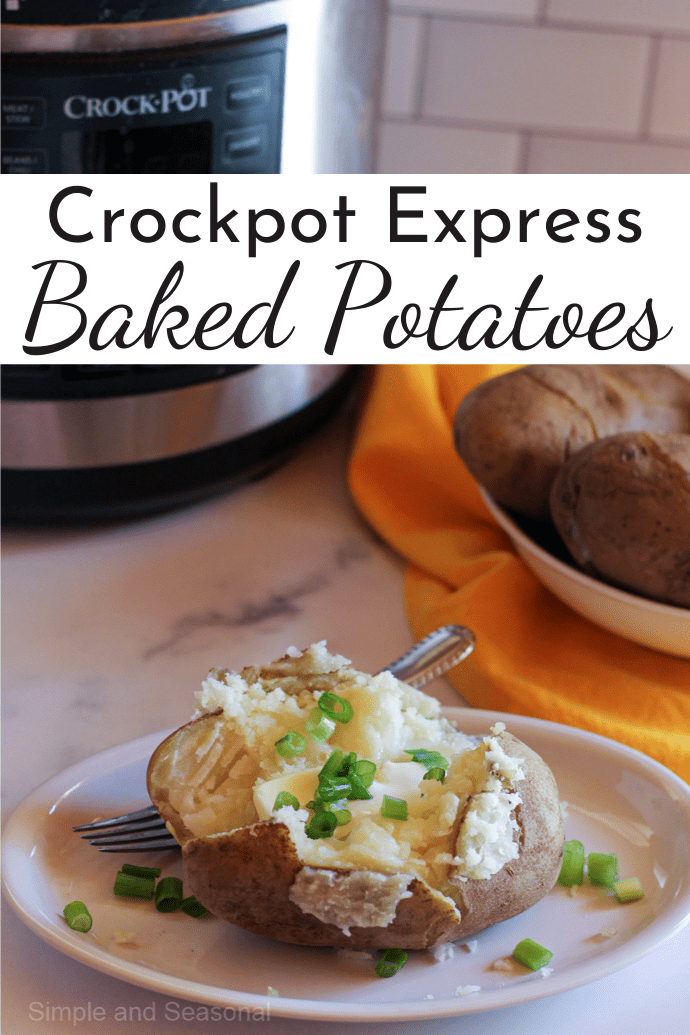 There's no need to run the oven and heat up the house when you can make Crockpot Express Baked Potatoes.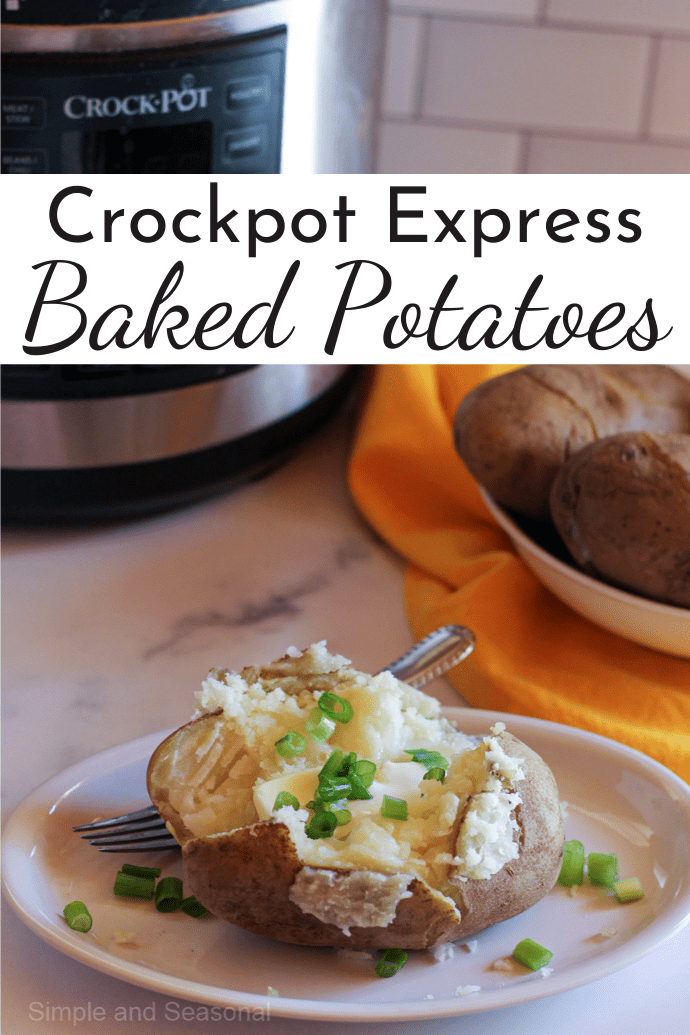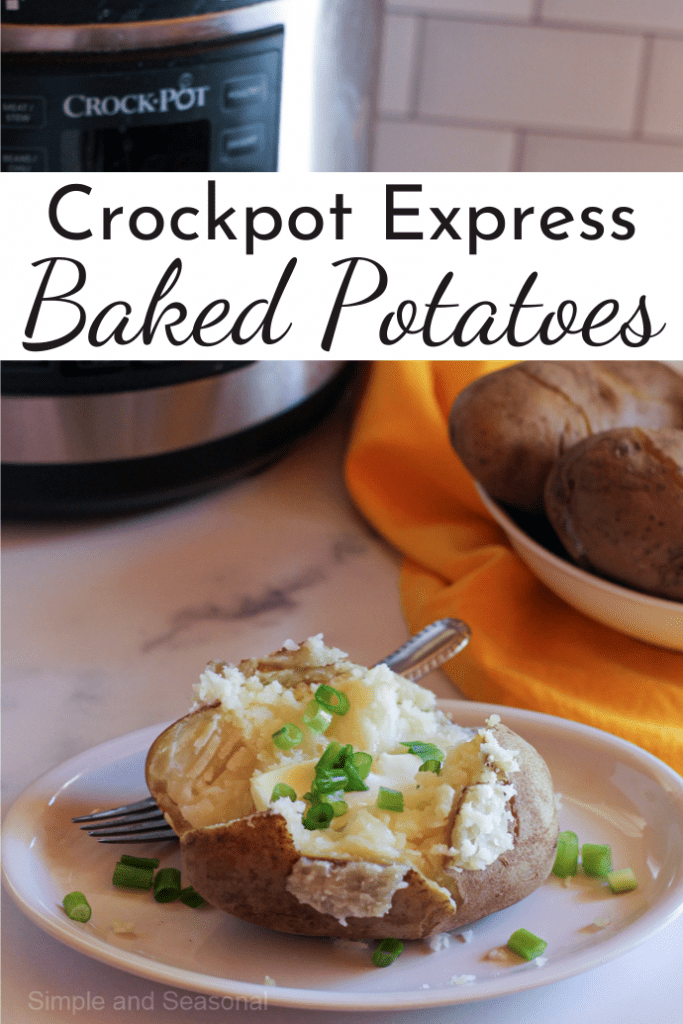 Now, I know that calling these Crockpot Express BAKED potatoes isn't technically correct. But if the results are essentially the same as baking them in the oven, I think it's OK to borrow the label. Besides, no one is going to be searching "how to steam whole potatoes." 😉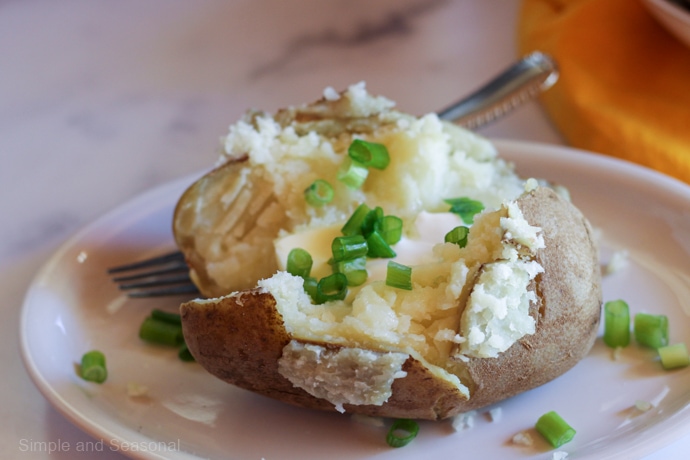 It's been several years since I got my first CPE and took the plunge into the pressure cooking world. I don't know why I haven't posted about baked potatoes yet! It's such a simple "recipe" and something people ask about all the time.
Speaking of frequently asked questions, here are a few of the more common FAQ's that I get when it comes to using the Crockpot Express.
What is natural pressure release, and when should I use it?
NPR simply means after the cooking cycle is complete, let the Crockpot Express naturally release pressure through the bobber valve. This starts automatically as soon as it's done cooking. Always use NPR when cooking meats or things like soup that might splatter. See more here: 10 Things I Wish I'd Known Before Using my Crockpot Express
Is it normal for steam to come out of the bobber valve while it's heating up?
Yes. Some steam will be released from the valve as it comes to pressure. Usually, the HEAt display will go off and switch to the timer countdown within 1-2 minutes of the steam releasing from the valve.
Can you cook frozen food in the Crockpot Express?
Yes! It's perfectly safe to cook frozen meat in the pressure cooker. However, it will take longer for the pot to preheat and begin cooking. For best results, always thaw meat first. But in a pinch, cooking from frozen will work.
My display says E6 Error. What does that mean?
The E6 error is similar to the "burn notice" on the Instant Pot. Typically, it means there's not enough liquid and the pot. You can read more about the Crockpot Express E6 Error here.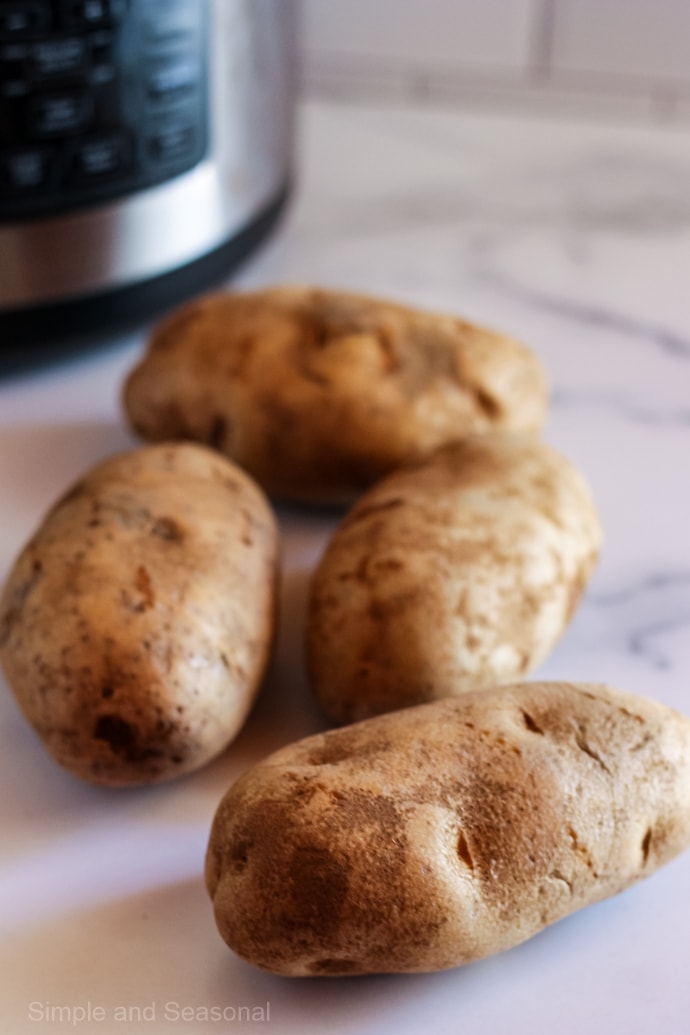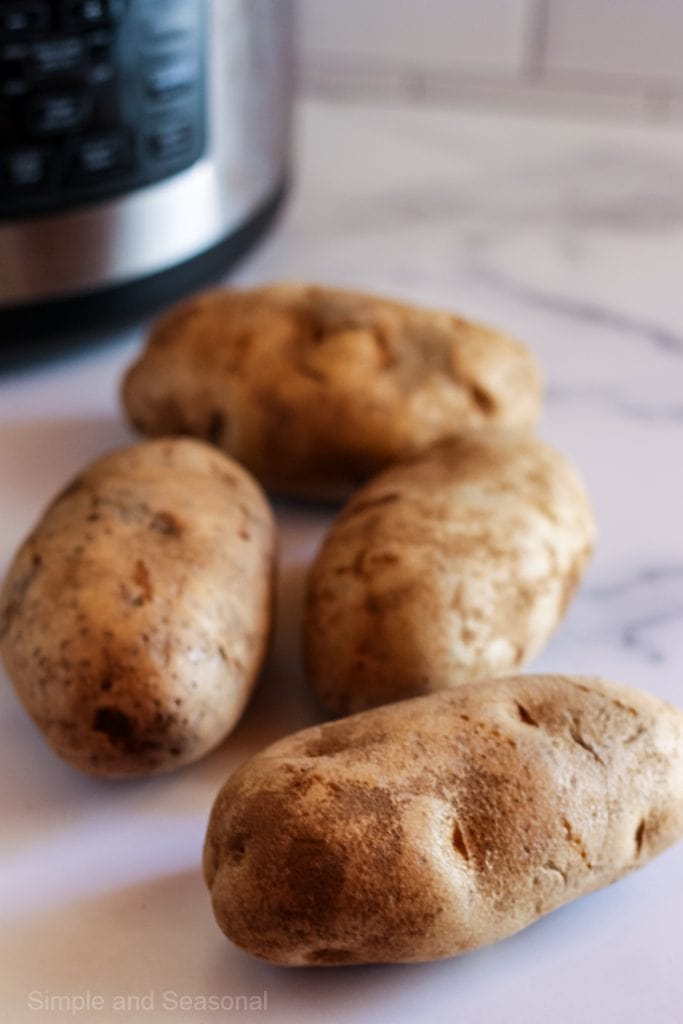 OK, so back to how to make "baked" potatoes in the Crockpot Express. Start with a standard Russet baking potato. I would say mine were medium/large in size. They were the standard size sold at the grocery store.
For cooking baked potatoes, size really does matter. The larger they are, the longer they will take to cook. If you have one of those mega Costco-sized potatoes, expect to add quite a bit more cooking time.

My thinking is that it's really hard to overcook a potato, but an under cooked potato is going to be really hard and gross. So I err on the side of caution and cook a bit longer than others might.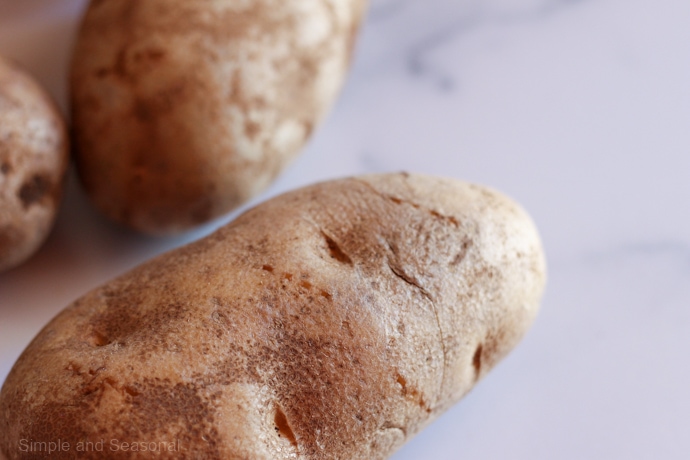 Wash and brush each potato to clean the skins. Puncture each one several times with a fork. This will help keep them from bursting open under pressure.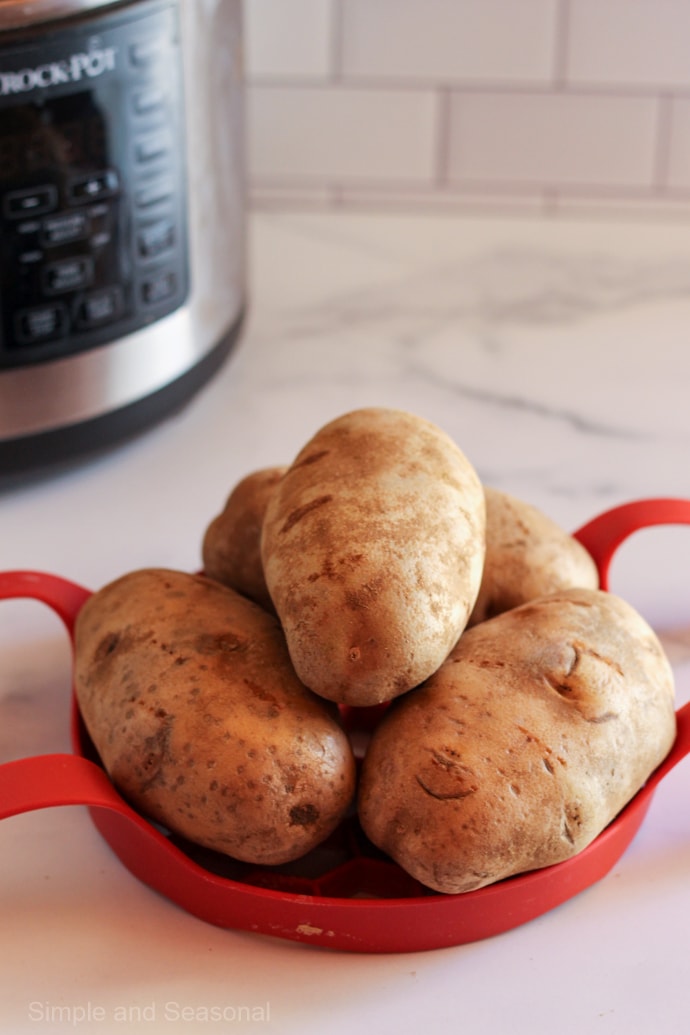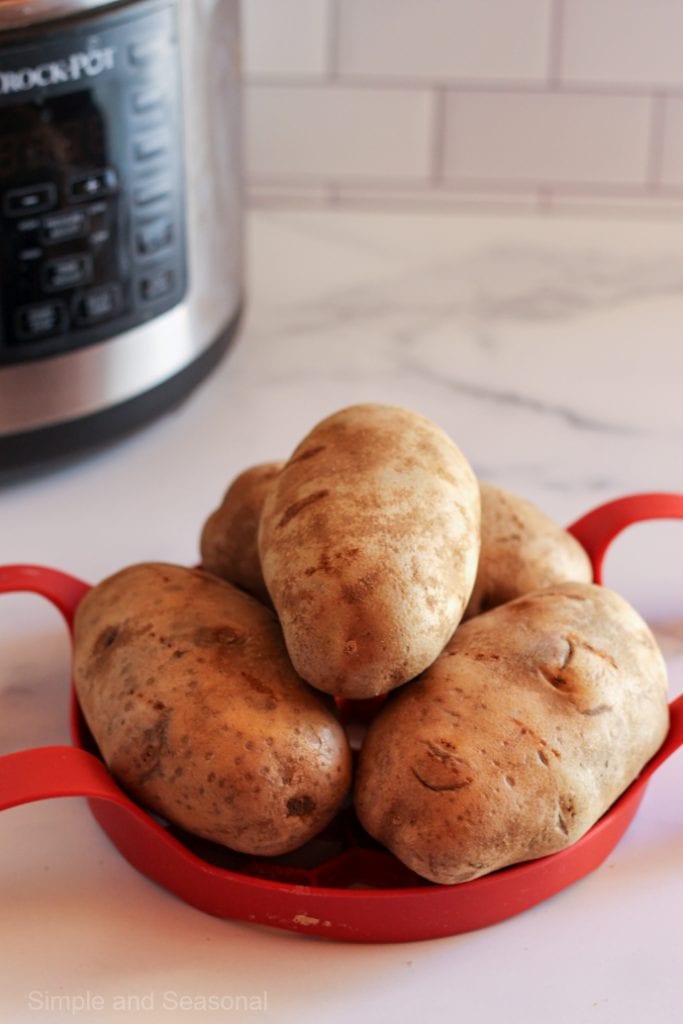 Stack the potatoes up on a trivet with handles for easy removal after cooking. I cook 4 potatoes in my 6 quart Crockpot Express. You could easily fit a few more in the pot by simply stacking them up on top of each other.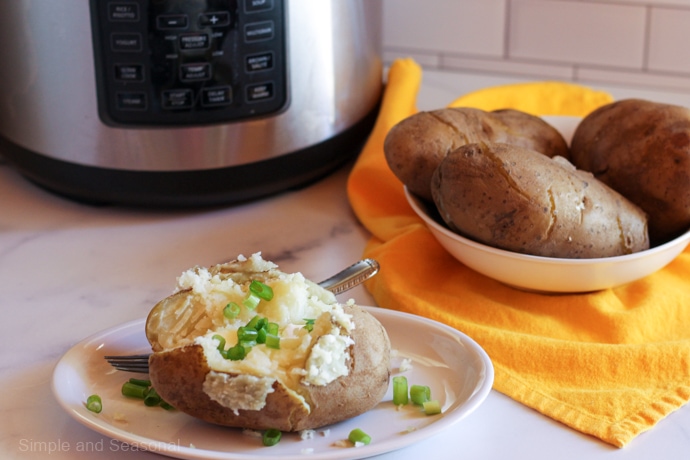 Add one cup of water to the inner pot. Then place the trivet inside and close it up to cook. When the cook time is up, do a quick release. Open up your CPE to find 4 (or more) perfectly cooked "baked" potatoes!
Crockpot Express Baked Potatoes
There's no need to run the oven and heat up the house when you can make Crockpot Express Baked Potatoes.
Ingredients
4

medium/large Russet potatoes

1

cup

water
Instructions
Wash/brush each potato to clean the skins. Poke several times with a fork.

Pour water into the inner pot. Stack potatoes up on a handled trivet (for easy removal) and lower into the pot.

Close and lock the lid, turning the steam release valve to closed. Press Beans/Chili and adjust time to 30 minutes. (High pressure) Press Start/Stop.

When the cooking time is up, open the steam release valve to do a quick pressure release. Lift the potatoes out of the pot and serve with butter, sour cream, chives or your favorite toppings!
Nutrition
Serving:
1
potato
|
Calories:
168
kcal
|
Carbohydrates:
38
g
|
Protein:
5
g
|
Fat:
1
g
|
Saturated Fat:
1
g
|
Sodium:
14
mg
|
Potassium:
888
mg
|
Fiber:
3
g
|
Sugar:
1
g
|
Vitamin C:
12
mg
|
Calcium:
28
mg
|
Iron:
2
mg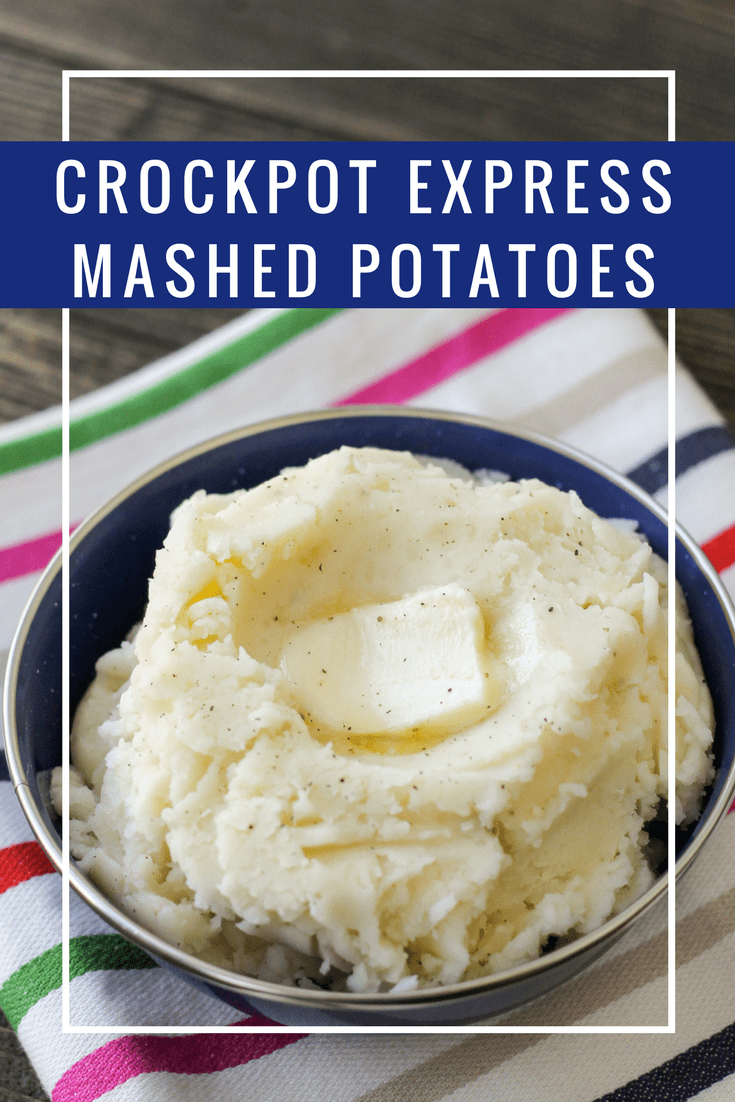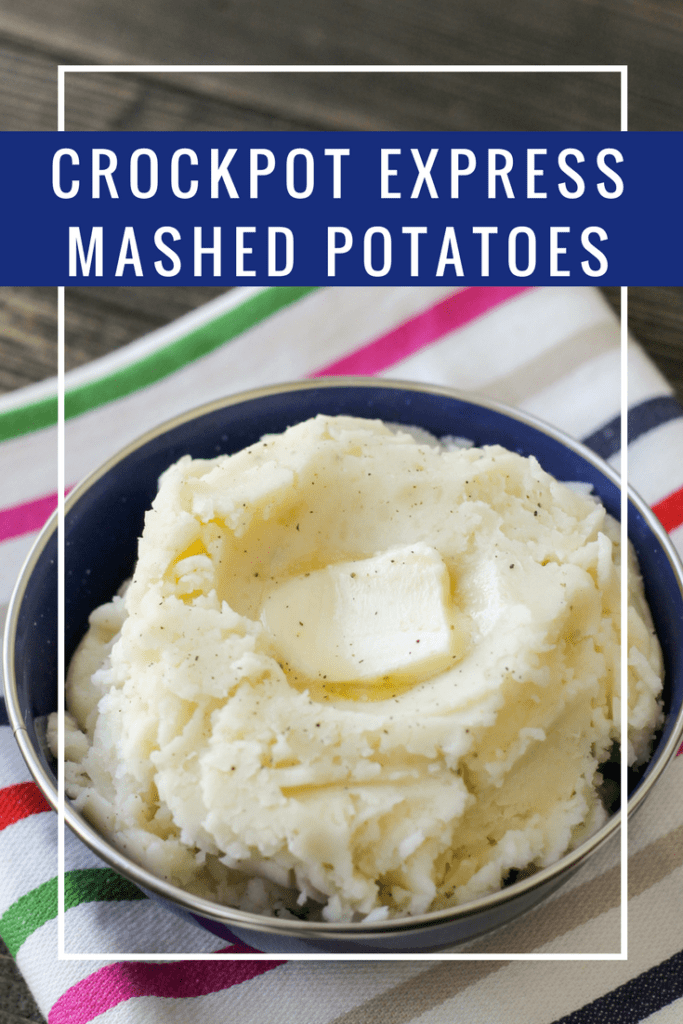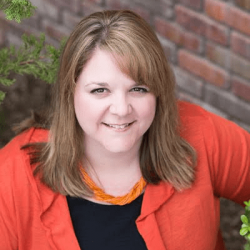 Latest posts by Nicole Burkholder
(see all)