This post may contain affiliate links. Please see my full Disclosure Policy for details.
This is a sponsored post written by me on behalf of Cracker Barrel. All opinions are 100% mine.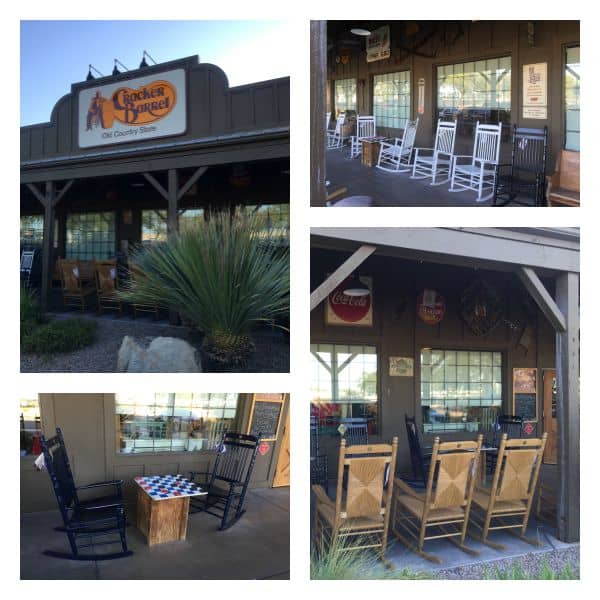 Until I moved to Oklahoma City to attend college, I had never even seen a Cracker Barrel restaurant. I'd also never tasted fried okra, country fried steak or white gravy. As a California girl, I had never seen red dirt, never been through a tornado and never been bit by a chigger. Living in the Midwest for a few years introduced to me all sorts of new things! 🙂 I explored a bevy of BBQ joints and restaurants during my time in Oklahoma and Texas, but one of the most memorable was Cracker Barrel.
There are two reasons Cracker Barrel stands out in my mind:
First, the seating was always sufficient for those of us going in large groups. Bible college students roam the city in packs, and it's hard to find places that will tolerate a large group of overly-exuberant 20-somethings. 🙂 The family-style seating at Cracker Barrel was perfect and everyone could see each other and chat across the round tables. While we waited for our plates of chicken-fried steak, mashed potatoes and fried okra, we tried our hands at simple games there at the table. The Triangle Peg Board game was a fun way to pass the time! Click here for my simple DIY instructions for this fun little game!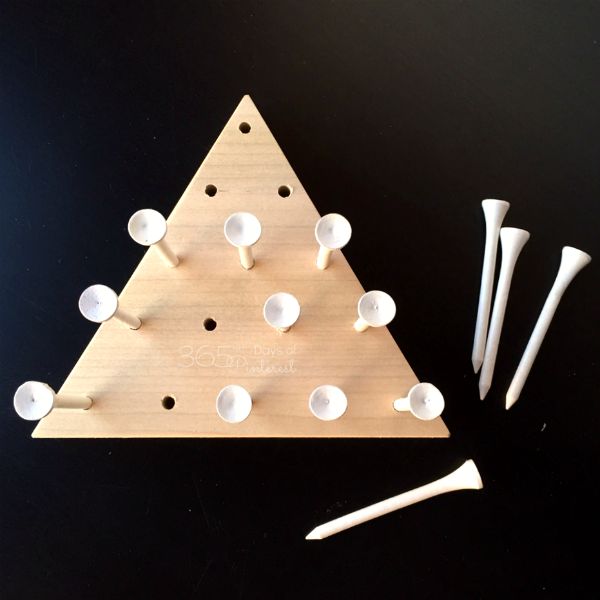 Second, Cracker Barrel's Retail Store is full of such unique products! I always wanted to take one of the rockers from the front porch home with me. 🙂 They also had jars of their delicious fried apples to take home with you. Those are SO YUMMY! However…I'm very far away from the nearest Cracker Barrel now. 🙁 I think the closest one is in Arizona. So when I want some of those warm, sweet fried apples, I have to make my own. They are pretty darn tasty, if I say so myself!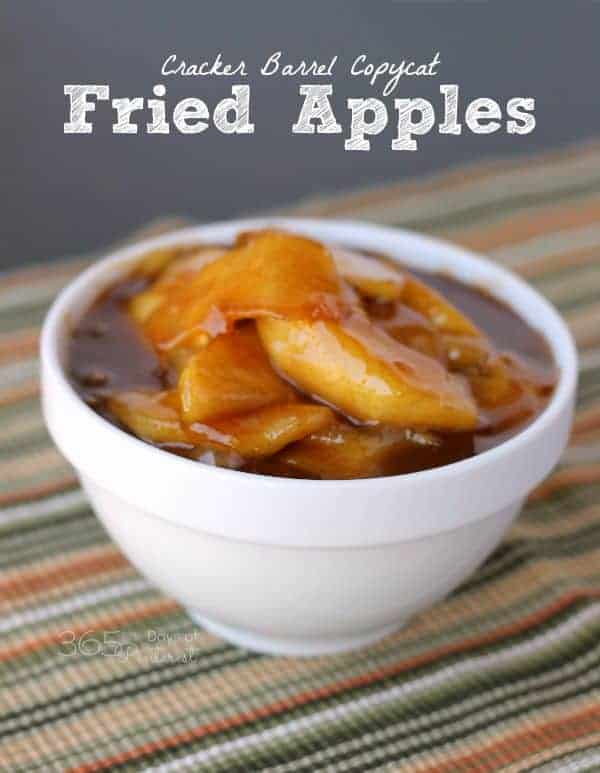 Cracker Barrel at Home: Fried Apples and Triangle Peg Board Games
Ingredients
4

large Granny Smith apples

peeled, cored and sliced

1/2

cup

butter

2-3

tbsp

lemon juice

one fresh lemon or bottled lemon juice

1/4

cup

white sugar

1/4

cup

brown sugar

1

tbsp

cinnamon

1

tbsp

water

1

tsp

corn starch
Instructions
Melt the stick of butter in a large skillet over medium heat. Add the apple slices and lemon juice (try to get a little lemon juice on each slice) and cook for 2-3 minutes.

Stir in both sugars and cook for another 5-8 minutes, depending on how thick your slices are. You want the apples soft, but not mushy.

In a small bowl, combine the water and corn starch. Add into the apple mixture and cook for 1-2 minutes to allow the sauce to thicken.

Serve warm (it is amazing with a little vanilla ice cream!)
Do you have a Cracker Barrel close to you? What's your favorite thing to order? I don't think I'll ever enjoy a meal there without getting these delicious fried apples!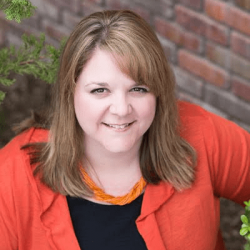 Latest posts by Nicole Burkholder
(see all)