This post may contain affiliate links. Please see my full Disclosure Policy for details.
Making your own apple chips is easy and you don't need any special tools to do it! These Baked Apple Chips are a perfect healthy snack!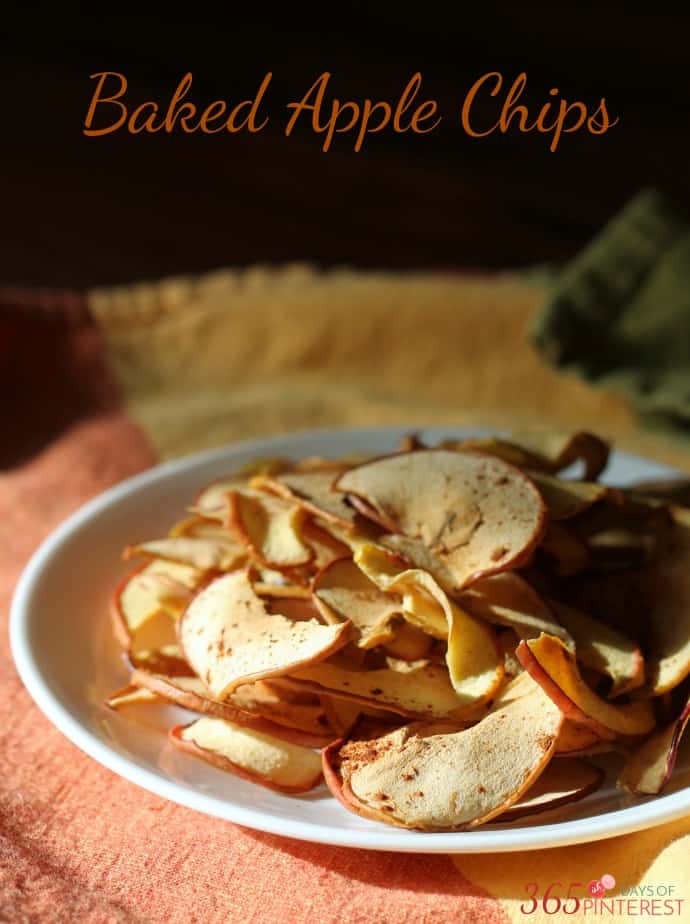 I have recently discovered Lara Bars. They are chewy, sweet bars of deliciousness. Most of them are made with only fruit and nuts. The downside of these tasty treats is the cost. I haven't found them for less than $1 a bar. It's not awful, but it can add up quickly. So I decided to try to make my own at home. My favorite flavor so far is apple pie. The ingredients listed on the package are dates, almonds, apples, walnuts, raisins and cinnamon. I decided to get some dried apples to help keep the consistency of the bars right.
Did you know that almost all dried fruit you buy at the store has sugar added to it? Bin after bin at Winco is full of delicious fruit like bananas, cherries, pineapples, mangoes and apples. And almost every single one of them has sugar listed as the second ingredient. Now, you know me-I love my sugar! I couldn't make any of the decadent desserts I love to share on the blog without it. But when I am trying to provide healthier snacking options for my family, I don't want to ruin them with added sugar! So I decided to go home and make my own dried apples. It was surprisingly easy (no dehydrator necessary) and they taste fantastic.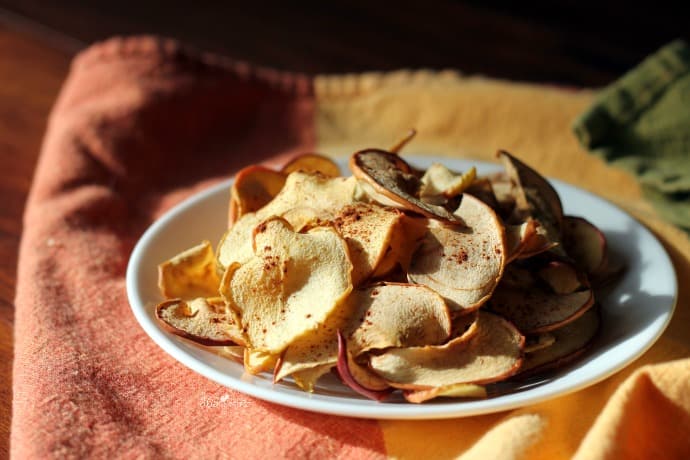 Baked Apple Chips
Instructions
Preheat the oven to 200. Line 2 cookies sheets with tin foil or a

Silpat

. (affiliate)

Slice the apples as thinly as possible, removing the cores (a

mandoline

would make this easy, but if you don't have one, a sharp knife does the trick)

Lay the apple slices out in one layer on the cookie sheets

Sprinkle with cinnamon

Bake for 1 hour and then remove from oven and turn over the slices

Return the pans to the oven and bake for another 60-90 minutes. Turn off the oven and leave the pans in there while it's cooling

Place your healthy chips on a plate and chow down!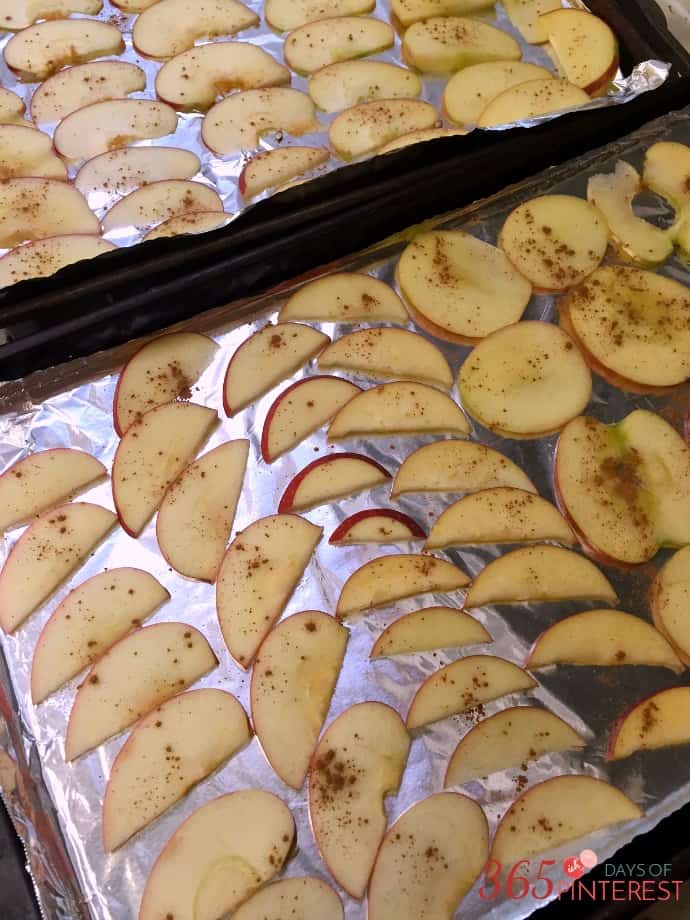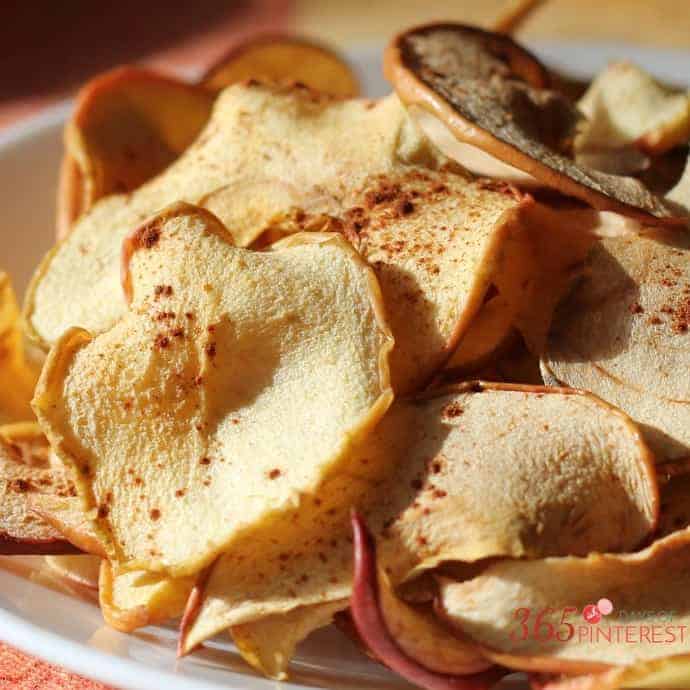 Three apples will give you about two cups of apple chips. I don't know why (I'm sure Alton Brown would give you all sorts of cool sciency reasons) but drying the apple intensifies the flavor. And they definitely don't need sugar! I knew I was going to be using them for my homemade Lara Bars, but I had a hard time leaving them alone on the counter. I will definitely be making more of them for when I crave a crunchy snack!
If you are looking for other healthy snacks like these apple chips, try one of these!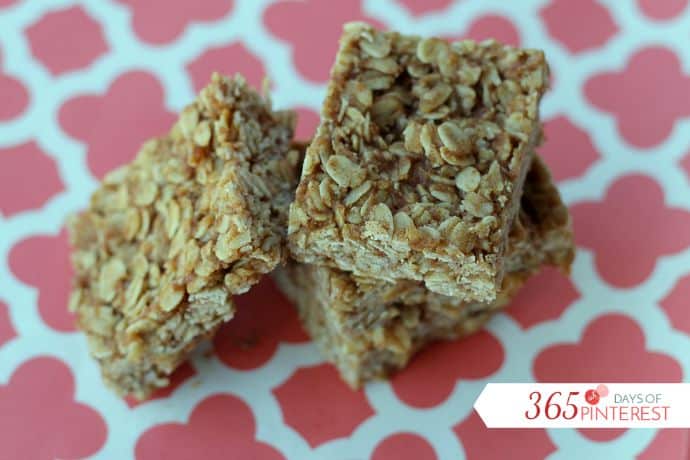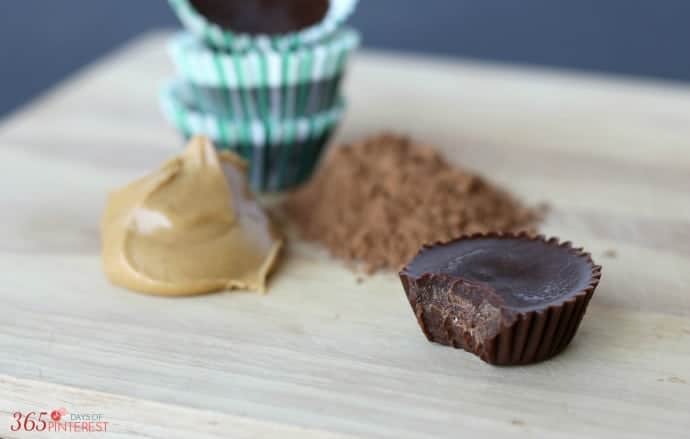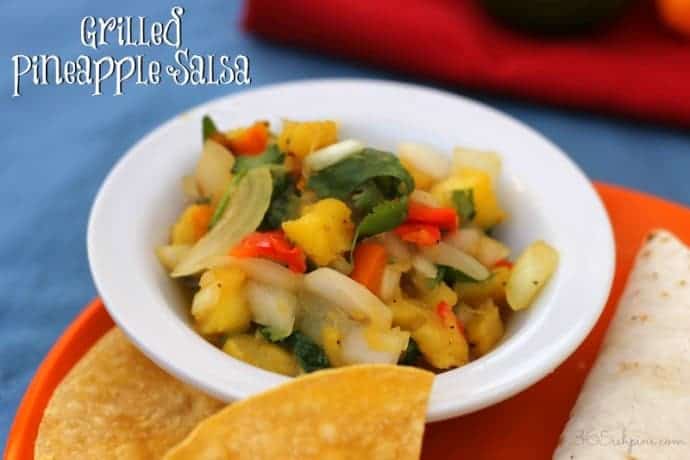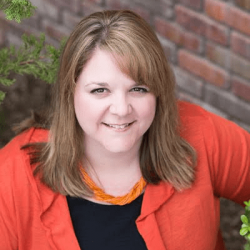 Latest posts by Nicole Burkholder
(see all)