This post may contain affiliate links. Please see my full Disclosure Policy for details.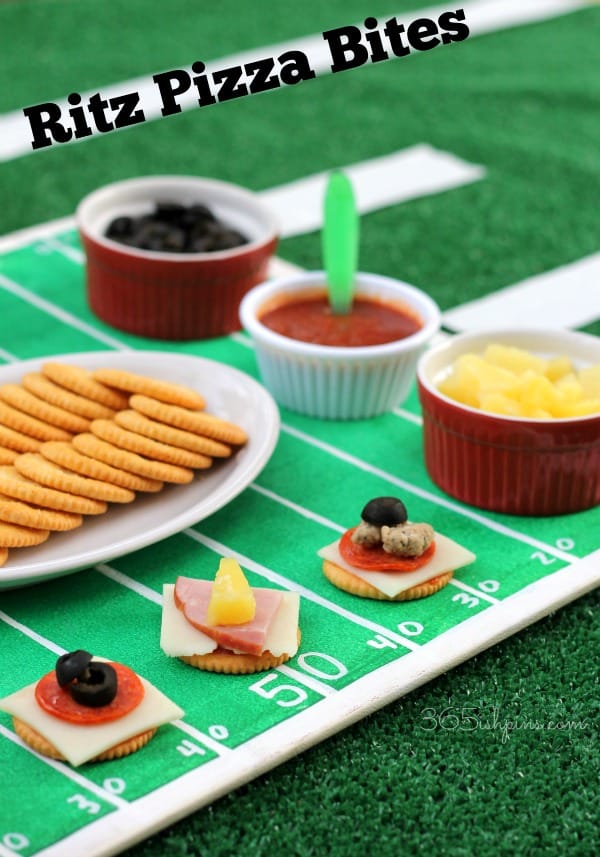 I don't know if food bars are really anything new, but I love the whole idea. They make party preparation SO MUCH EASIER. There's no need to worry about who likes what, who's allergic, who's vegetarian or if things are kid-friendly. Just start with a great blank canvas like Ritz crackers and then fill your table with toppings. When the guests arrive, let them do all the work have all the fun!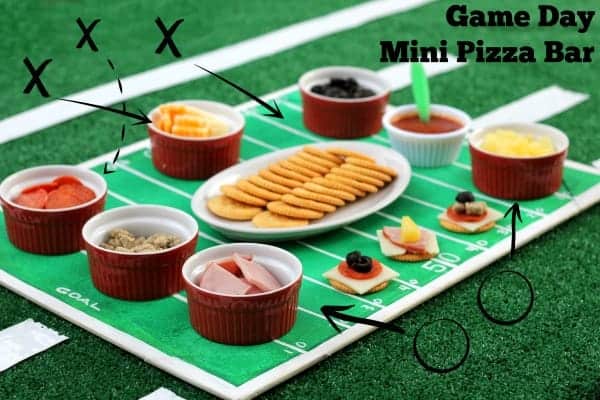 Pizza Bites Bar
crackers (I chose the garlic flavored Ritz to serve as our pizza "crusts."
pizza sauce
cheese slices (I used mozzarella and Colby Jack)
pepperoni slices
sausage crumbles
Canadian bacon slices
olives
pineapple tidbits
To create your mini pizzas, just put a dab of pizza sauce on a cracker, cover with cheese and then add toppings as desired. You can eat them as is, like cold cuts, or pop them in the microwave for a few seconds to melt the cheese and warm up the toppings. You could even do a whole tray full of mini pizzas under the broiler.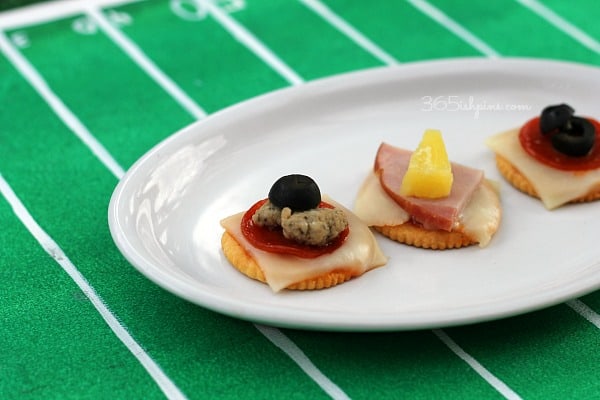 Now, on to the best part: dessert! The other night a friend brought some delicious Ritz cookies to our ladies meeting at church. They were little sandwiches with crunchy peanut butter and marshmallow fluff inside. They were rich and delicious. I brought some home for the boys, but they aren't huge fans of peanut butter and didn't really appreciate them. (Which is really weird, because they eat PB&J every day for lunch!) I wanted to try making them, so I stood for a while in the aisle with peanut butter, jams and spreads. My eye fell on the cookie butter and I knew that would be awesome. I was not wrong. 🙂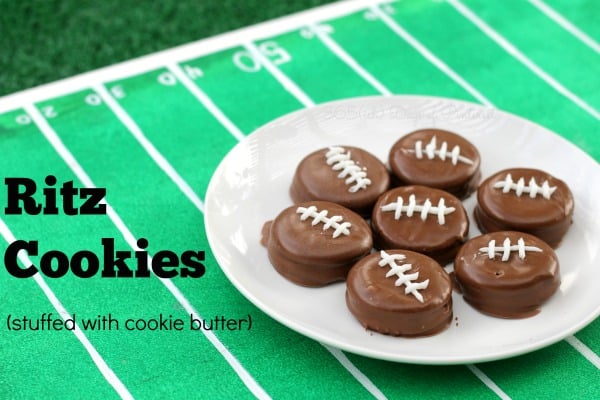 Ritz Cookies
Ritz crackers
cookie butter spread (about 1 tsp per cookie)
melting chocolate (I used about 3/4 cup melting disks for 10 cookie sandwiches)
white frosting for piping the football laces if you want them to be adorable. 🙂
Melt the chocolate disks in a microwave safe bowl in 30 second intervals. Stir until smooth and ready for dipping. Spread 1 tsp cookie butter on one cracker and top with another to make a sandwich. Drop Ritz sandwich into the chocolate, flip with a fork until covered completely and lift out. Slide the fork along the edge of the bowl to remove excess chocolate. Place on wax paper until the chocolate hardens. Once done, pipe on white lines to make them look like fat little footballs. Then try not to eat them all in one sitting.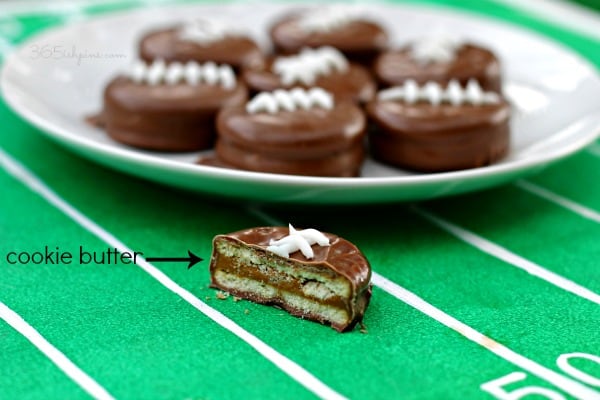 This post was sponsored by Collective Bias, Inc. and its advertiser. All opinions are mine alone.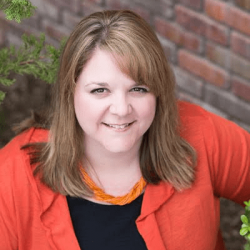 Latest posts by Nicole Burkholder
(see all)