This post may contain affiliate links. Please see my full Disclosure Policy for details.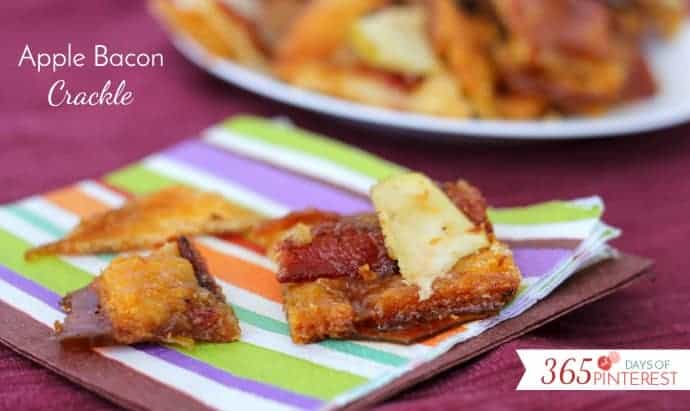 There's a very popular thing floating around Pinterest and other social media called Bacon Crack. I've seen a few different recipes for it, but decided to try the most popular one I could find, with just a couple small changes. It gets its name from the idea that you crack it apart into small pieces once it's cooled. Or maybe because bacon seems to have an addictive effect on some people. 🙂
My friends and family know that I love to try new things. I especially love trying things that are incredibly popular on social media. I want to see what all the hype is about! A friend sent me a link and asked me to PLEASE try it for her. I guess she didn't want to waste her own grocery money and time in case it was an epic failure. 🙂 Well, I wouldn't say that this turned out to be an EPIC failure, but my opinion was more of a solid "meh."
Here's my thinking: if you are a bacon lover, you WILL like this. Really. But I would save it for more of a Christmas morning kind of treat and wouldn't mess with it as just a snack. If you aren't all ga-ga over bacon (I fall into that category) then I don't think you'd like this. I added Granny Smith apple slices to mine because I wanted something other than bacon and sugar. I liked the additional texture and flavor combination. But again, I wasn't enough of a fan to bother making it again.
Apple Bacon Crackle
Ingredients
12-16

oz.

bacon

1

pkg crescent roll dough

1/2

maple syrup

divided

3/4

cup

brown sugar

divided

1/2

Granny Smith apple

thinly sliced
Instructions
Preheat oven to 325, line a baking sheet with foil and grease liberally. LIBERALLY. Actually, see my note below for a better idea.

Spread the crescent roll dough out on the pan and pinch the seams together, or use the sheet dough. Prick all over with a fork, set aside.

Cook bacon until mostly crispy and almost done. Drain on a paper towel.

Brush 1/4 cup of the maple syrup over the dough.

Cover with bacon and apple slices and sprinkle with 1/4 cup of brown sugar.

Drizzle the remaining syrup over the top and sprinkle with remaining sugar.

Bake for 25 minutes or until crispy and brown on the edges. Allow to cool to room temperature before slicing.

Serve while still warm.
Note: just skip the foil completely and use a Silpat like this one. (Click on the photo to see it on Amazon-that's my affiliate) Because no amount of grease will be enough to save you from a wasteful mess.

See? The edges were crispy and delicious, but the middle was NOT going to come off the foil in one piece. It seemed like such a waste.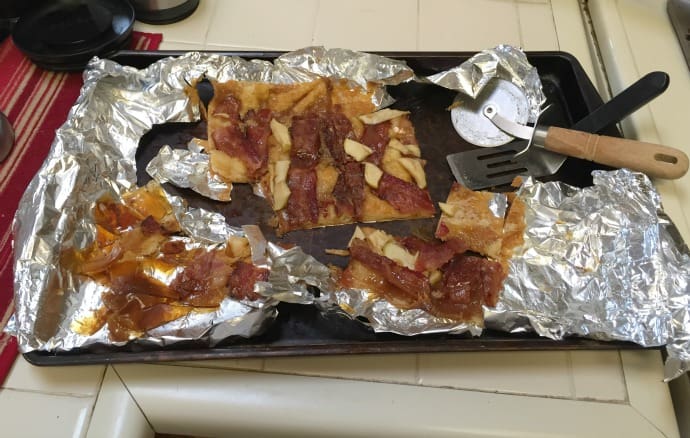 Then again, there was a plate of goodness to munch on, so I leave the decision to you!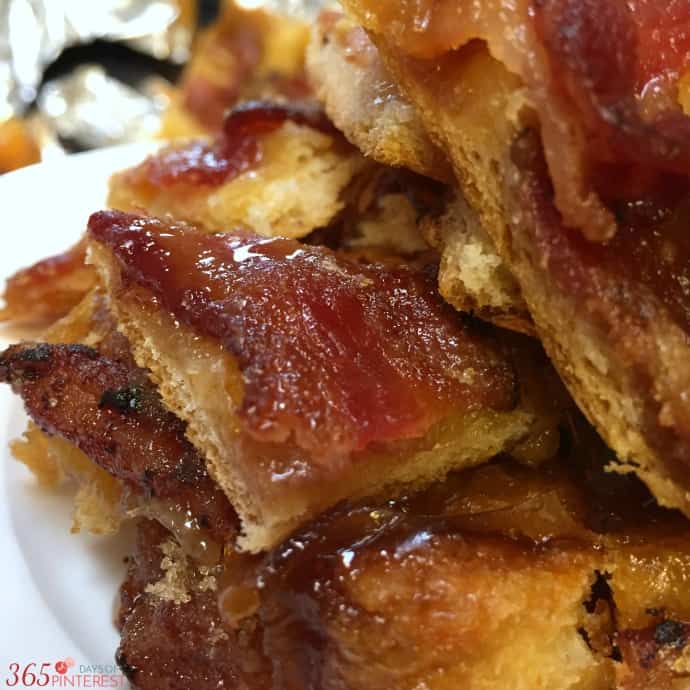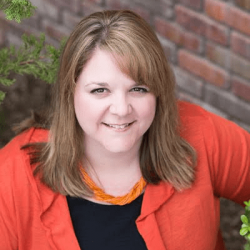 Latest posts by Nicole Burkholder
(see all)