This post may contain affiliate links. Please see my full Disclosure Policy for details.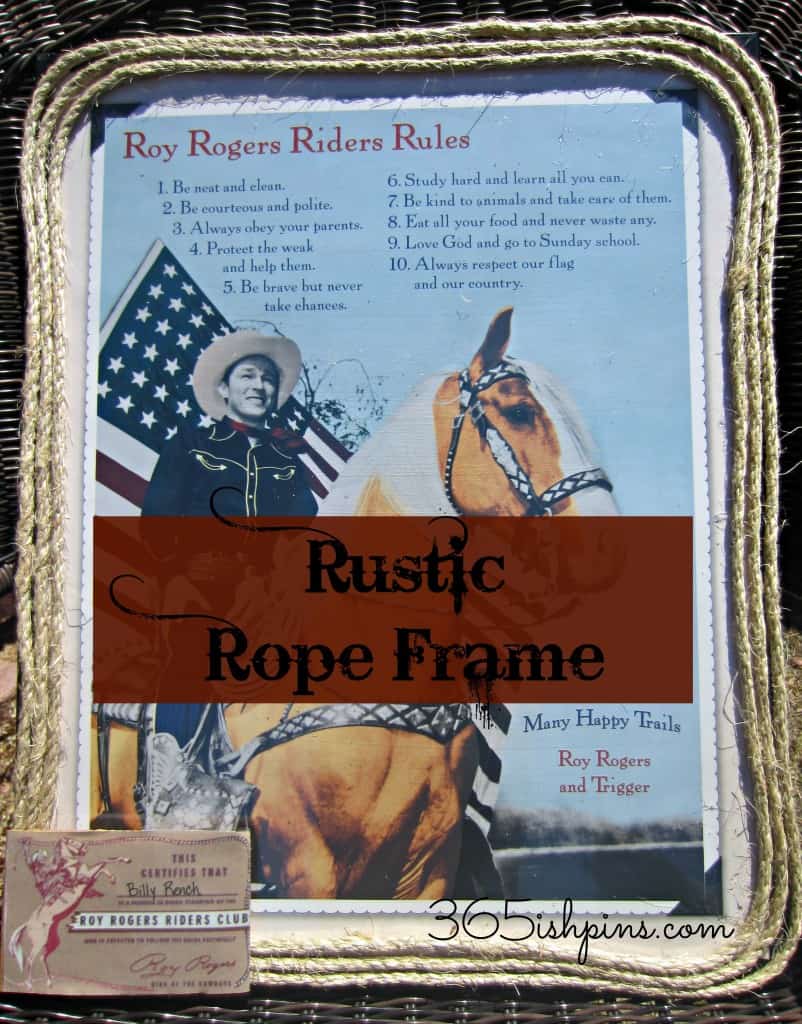 I found this super cool poster at a garage sale a few weeks ago, and I knew it would be perfect for my dad for Father's Day. He grew up in the Roy Rogers "era" and I knew he would appreciate the rules for being in the Riders club. But it was just a plain paper poster, so I knew I had to dress it up just a little bit.I have seen tons of DIY frames and mirrors featuring ropes for either a nautical or western look, so I searched Pinterest to see what supplies I would need. I made a little trip to Hobby Lobby (seriously, I could spend my life's savings in that store-I want it all!) and left having spent just $12 for supplies.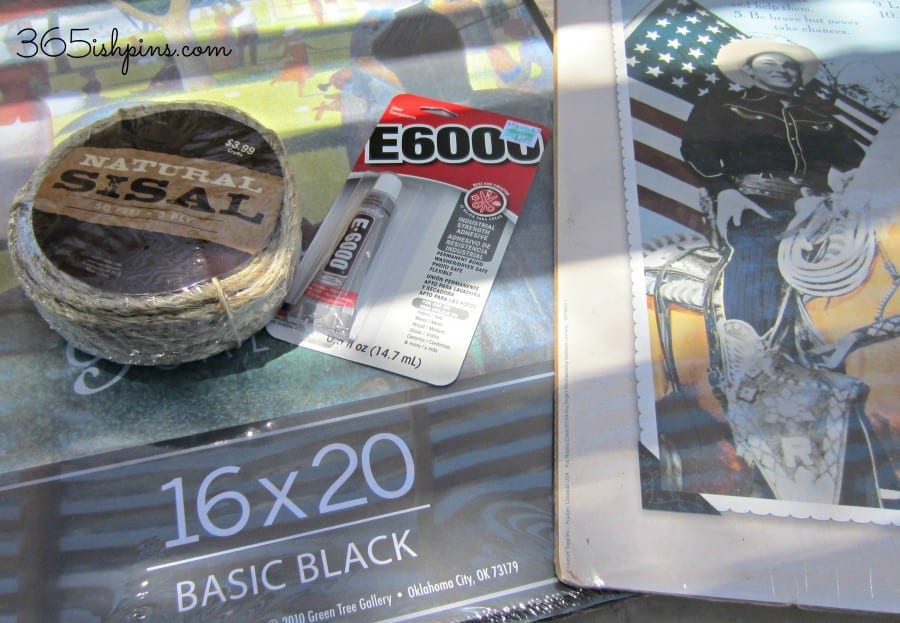 I wandered around looking for "sisal" rope for a while. I found someone who said they didn't carry rope, but they had jute. Well, sure enough, right next to the jute was a couple rolls of sisal. (whatever that is-I was just doing what other people do) 🙂 I also read that hot glue will not work on something like this, so you need a stronger adhesive. I found this all-purpose stuff near the jewelry-making aisle. It is stinky, so work outside!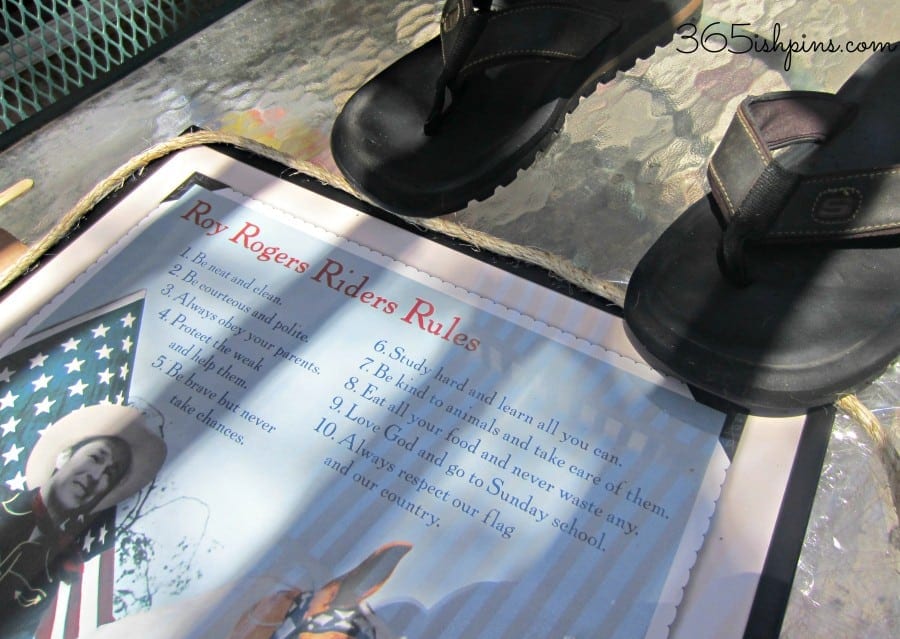 I began in the bottom left corner and placed a dab of glue every inch or so. The first strip of rope is definitely the hardest. It wants to roll all over and make a mess of the glue. I finally grabbed a couple flip-flops that were nearby and used them to hold the rope in place for a couple of minutes. That gave the glue time to work and held things up nicely. The second and third times around were much easier than the first! I was frustrated that it wasn't perfect, but I reminded myself that it's rustic. It's not supposed to be perfect. 🙂 I found an image online that was a Rider's Club card, so I printed it and attached it to the corner. My dad was genuinely pleased with the gift, and I've found that I enjoy giving gifts with a personal touch-even if they aren't exactly perfect 🙂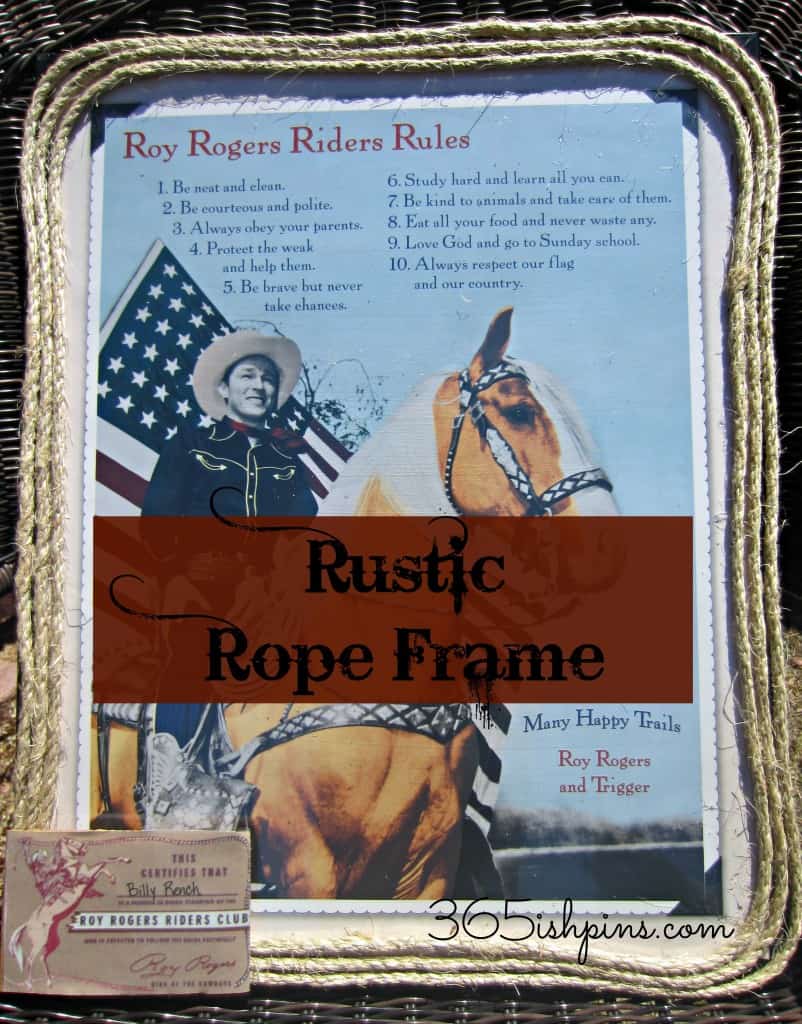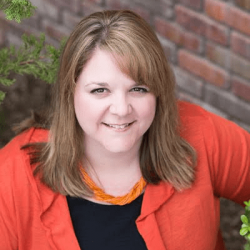 Latest posts by Nicole Burkholder
(see all)