This post may contain affiliate links. Please see my full Disclosure Policy for details.
I wasn't going to post today, but I was "practicing" for tomorrow and had to see if this layered drink would work. I'm happy to report that this was a success! I had so much fun putting this together, and to top it all off, it actually tastes good! 🙂There are several of these layered drink posts floating around Pinterest. I gathered information from them all and tried my own. The big trick is to find drinks different amounts of sugar grams. The one with the most sugar is the heaviest, and it will stay on the bottom. Then you layer up from there. I used Cranberry Apple Juice for red, Sobe Piña Colada for white, and Powerade Berry for blue. The other trick to doing this correctly is to pour in the first layer, then add ice all the way to the top. I made star-shaped ice using a tray from the dollar store. It was just the finishing touch the drinks needed. So cute! Anyway, after you fill up the jar with ice, then SLOWLY pour the next layer over the ice. This keeps the colors from bleeding together too much.
Oh, and if you need a laugh, here's what I tried LAST 4th of July. Don't judge me too harshly. 🙂
I just had to share this with you today, because tomorrow it will be too late! 🙂 You still have time to run to store to make some festive, kid-friendly drinks for tomorrow's big celebration! Happy Independence Day!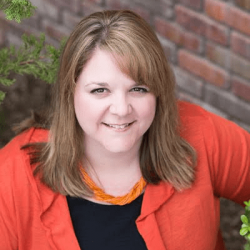 Latest posts by Nicole Burkholder
(see all)