This post may contain affiliate links. Please see my full Disclosure Policy for details.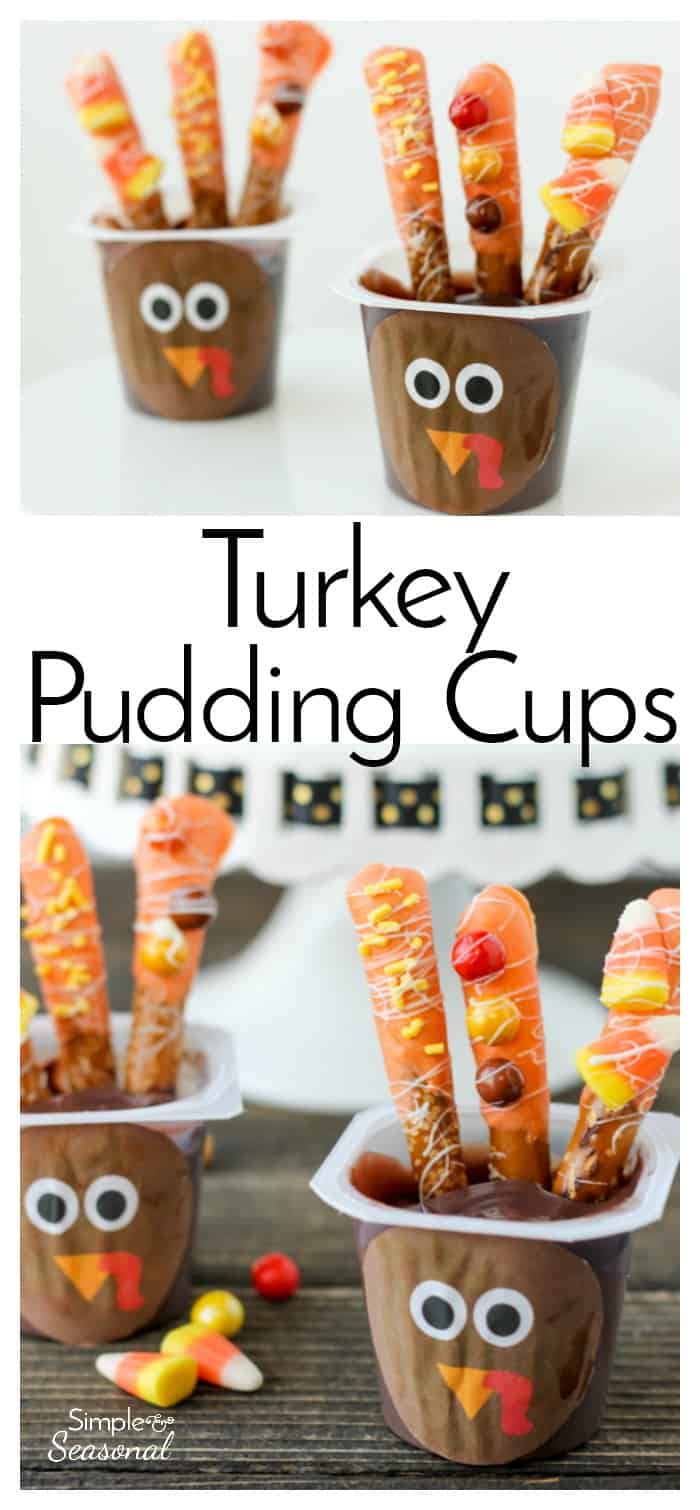 Add a touch of fun to your Thanksgiving Day table with these Turkey Pudding Cups! They are easy enough for kids to get involved in the holiday fun.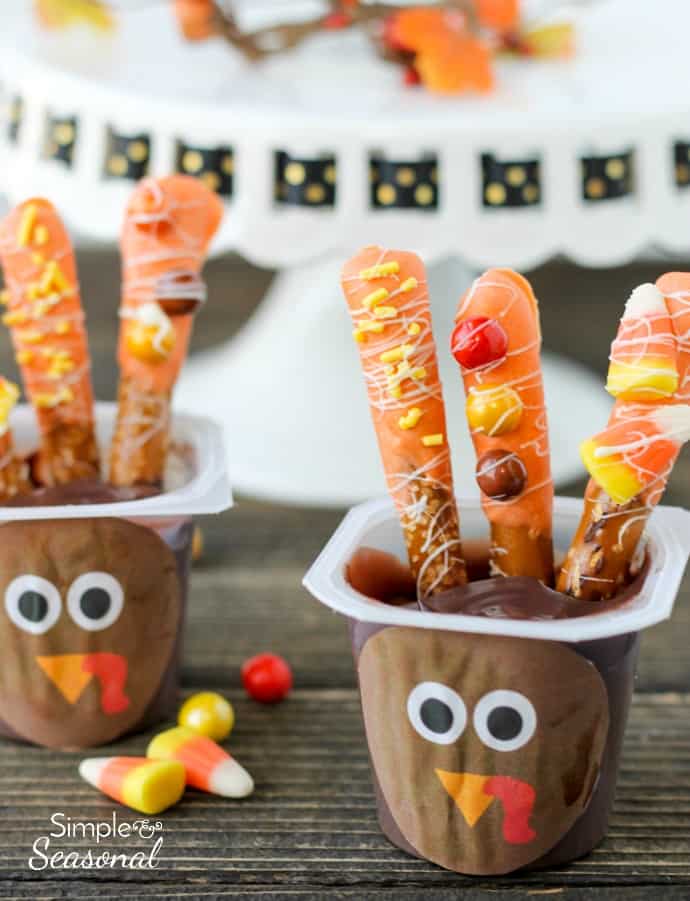 Last weekend I made Chocolate Covered Pretzel Bones for Halloween and Turkey Leg Treats for Thanksgiving. While I was shopping for the supplies for those two recipes, I had an idea pop into my head for a fun Thanksgiving snack. I already had the pretzel rods for the bones and I still had some leftover orange candy melts in the pantry, so I decided I would create these adorable Turkey Pudding Cups!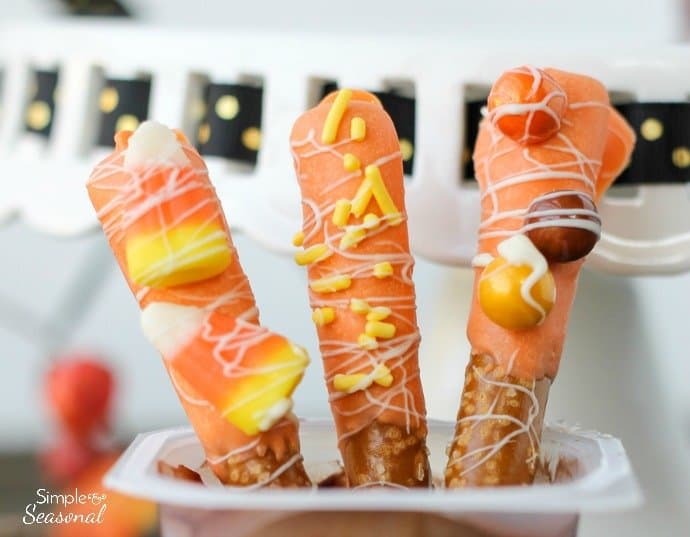 The only work in this "recipe" is to dip the pretzel rods and decorate them with candy! The rest is simple assembly. I even found a free printable turkey face that fits perfectly on a pudding cup. You could easily make a couple dozen of these in minutes. I think they would be a fun activity for kids to do while the kitchen is bustling with preparations for Thanksgiving dinner.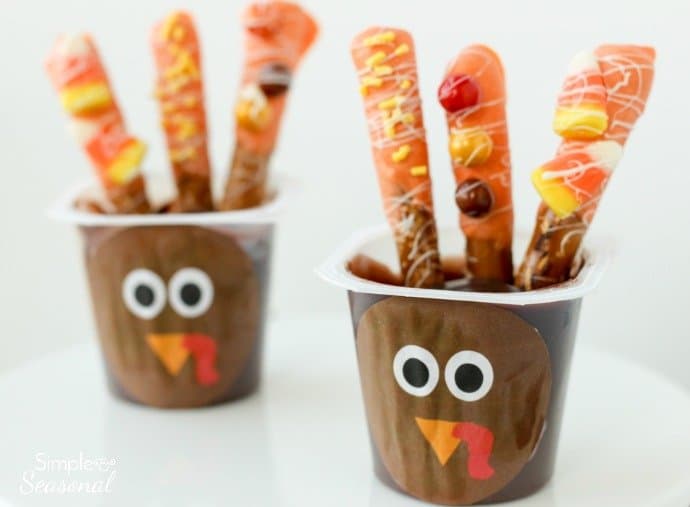 Turkey Pudding Cups
What you'll need:
pretzel rods (be sure to get rods, not sticks)
disposable dipping tube (this isn't necessary but it makes dipping WAY easier!)
fall colored candy and sprinkles
snack sized pudding cups
printable turkey face <—- click to find the free template on Paging Super Mom
glue (Elmer's school glue works just fine)
What to do:
Melt the candy according to the package directions. (Use the disposable container to melt and dip or melt in a bowl and then transfer to something tall and narrow.)
Break the pretzel rods in half and dip the smooth end into the candy.
Place on wax paper and decorate with candy and sprinkles immediately.
If desired, drizzle with more melted chocolate and let set completely.
Meanwhile, print out the turkey faces (or create your own for extra crafty fun!) and glue on the front of a pudding cup.
Place 3 decorated pretzel rods into each pudding cup. Ta da! Turkeys!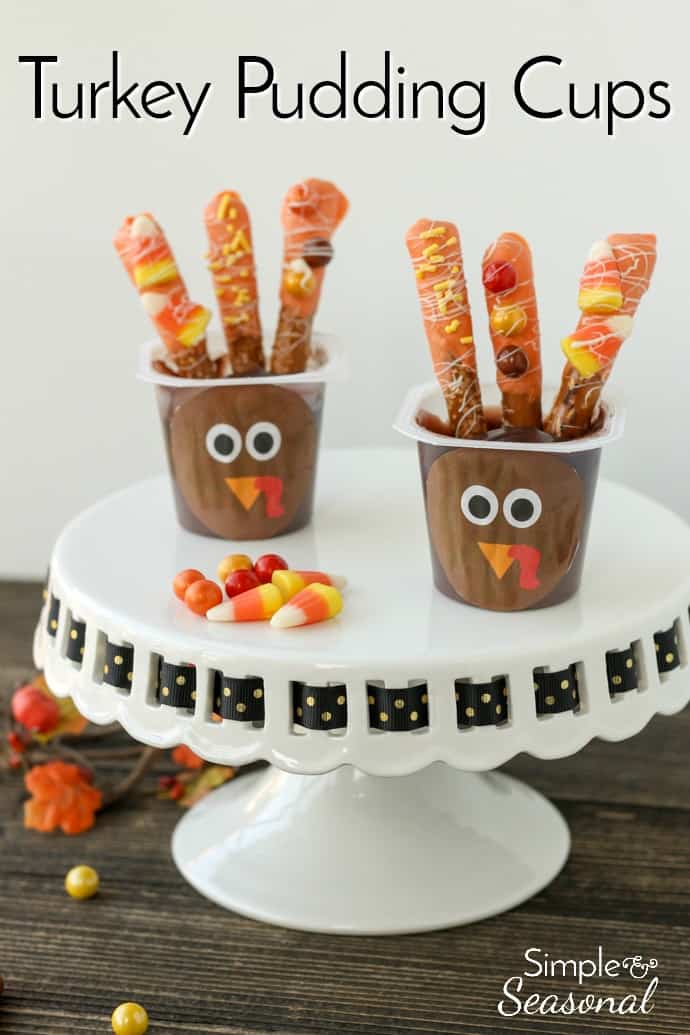 Don't forget to check out these Turkey Leg Treats! They are another fun snack for everyone on Thanksgiving Day!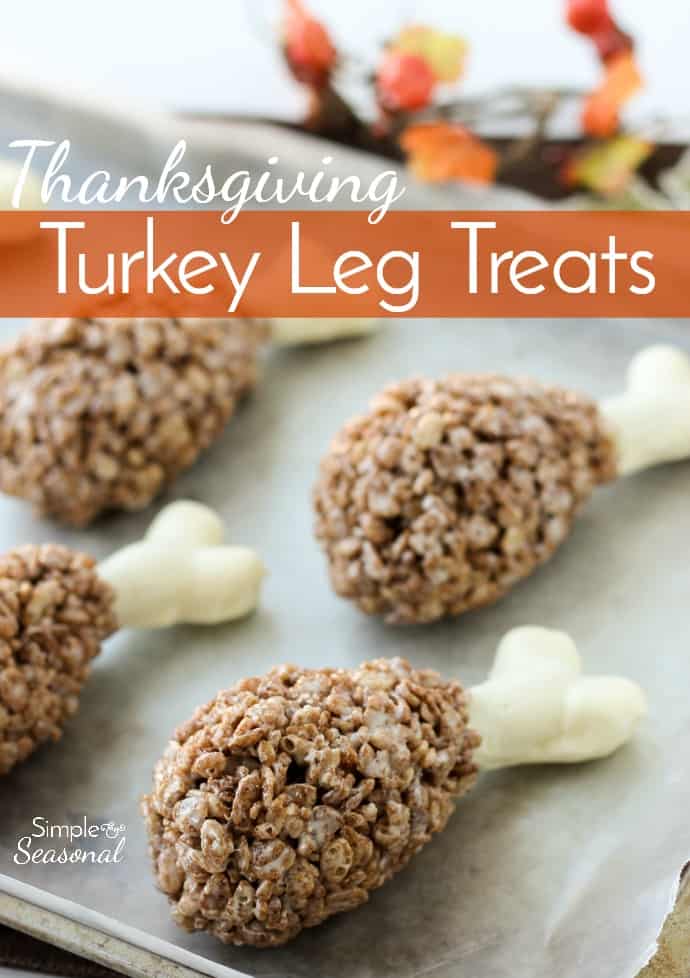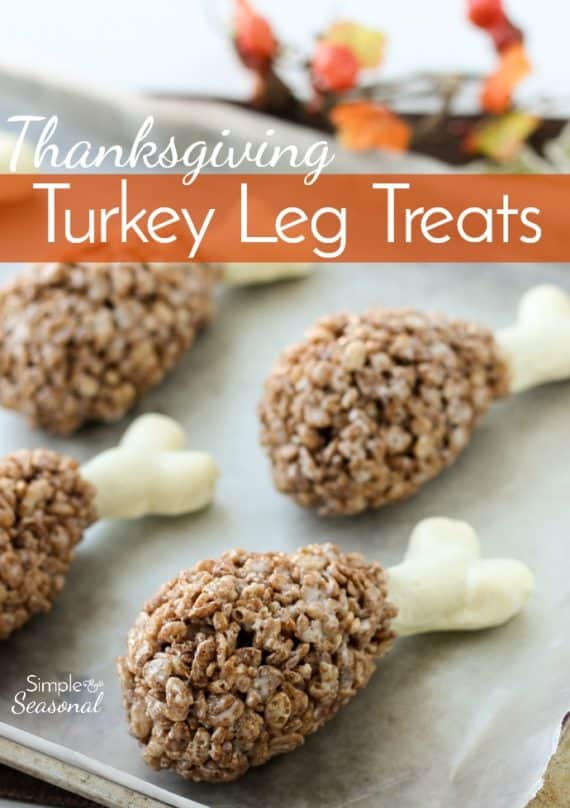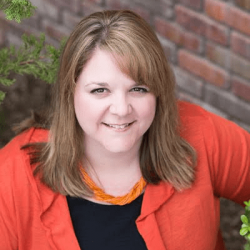 Latest posts by Nicole Burkholder
(see all)