This post may contain affiliate links. Please see my full Disclosure Policy for details.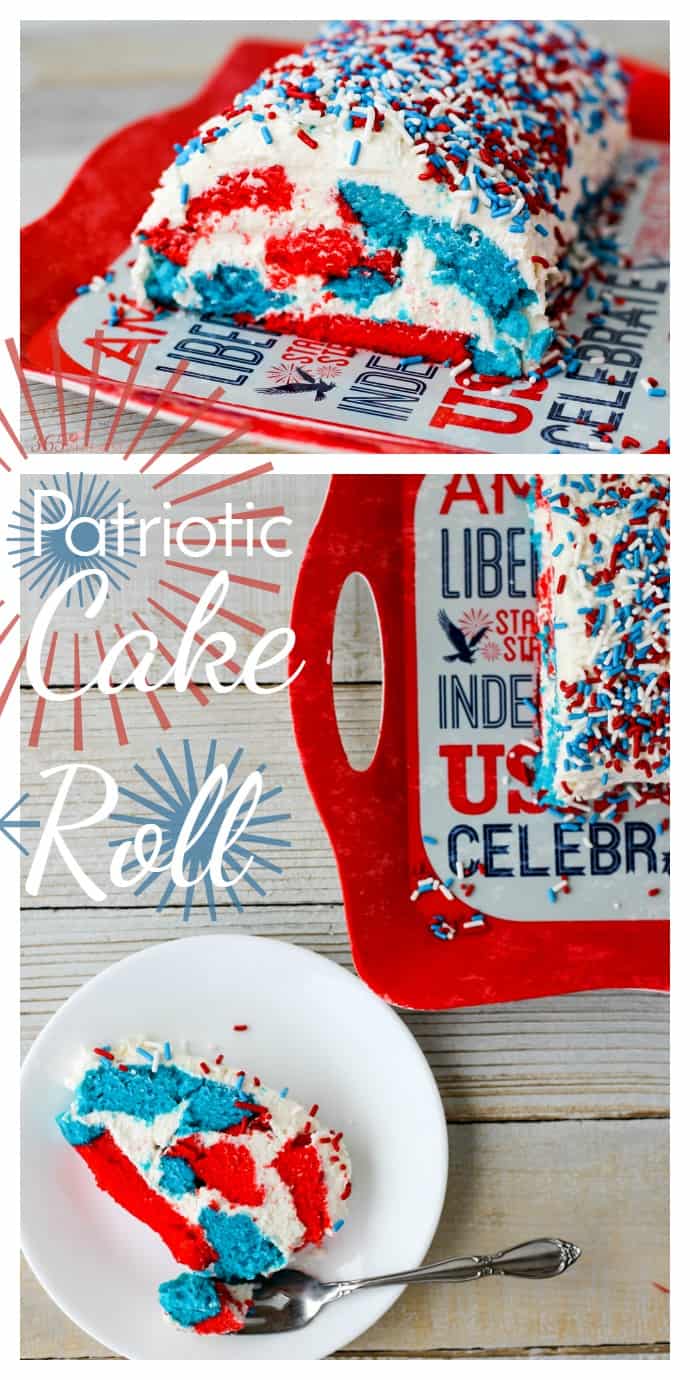 This red, white and blue Patriotic Cake Roll is filled and frosted with a sweet, creamy filling and is perfect for 4th of July or Memorial Day picnics!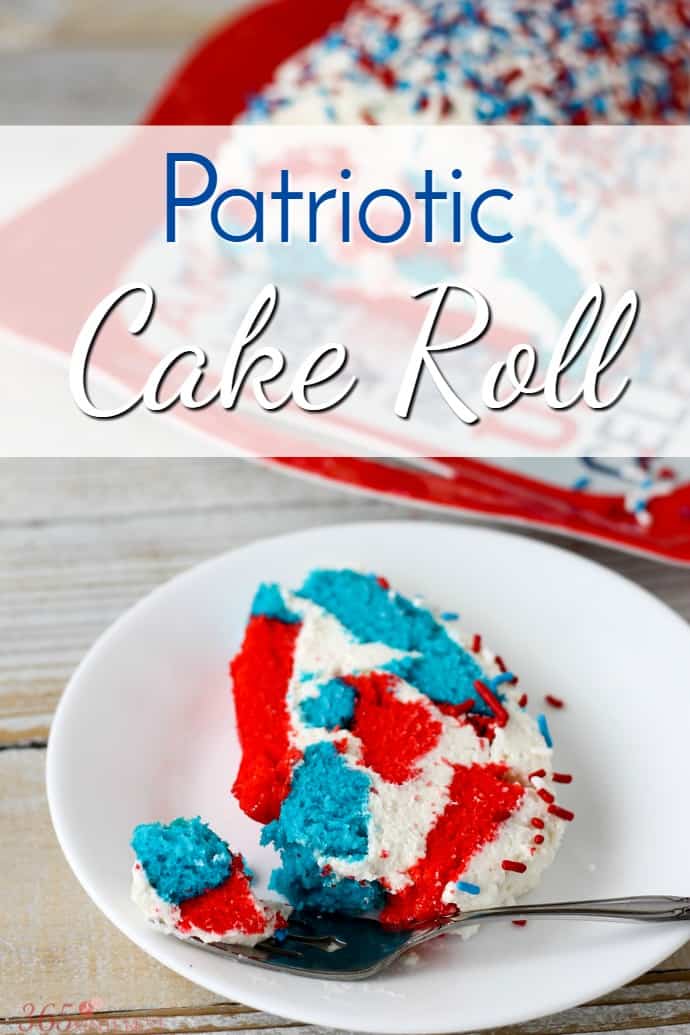 OK. I'll be the first to admit this is a less-than-stellar cake roll. This was my first time attempting a cake roll of any kind, and it turned out to be more like a "cake mosaic." I'm sure it's because I used a regular 9×13 baking pan instead of a longer 15×11 jelly roll pan. Even though I didn't use all of the batter, I still ended up with a cake that was too thick to roll up without cracking. BUT, it's still very pretty and the filling is delicious so I decided to share it with you anyway. 🙂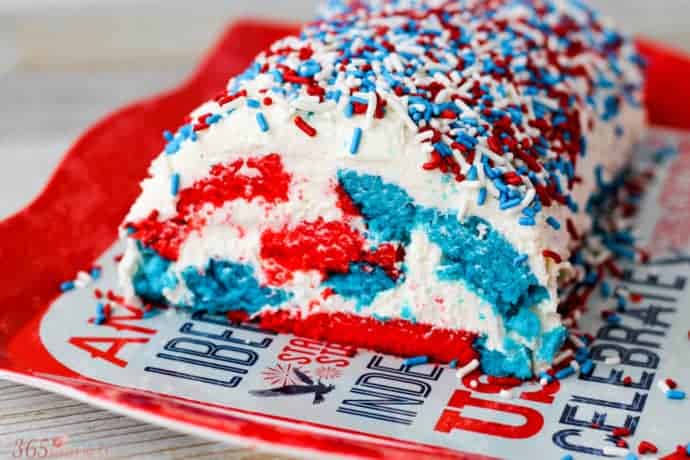 The frosting and filling are the same thing, and while I was mixing it, I couldn't stop dipping in my spoon to "test" it over and over. I saw the recipe for a Red, White and Blue Cake Roll on Food Network, but I really didn't want to make a cake from scratch and all the reviews complained that it was too dry. The frosting, however, sounded great, so I went the easy route and used a cake mix but made the filling. It was a fantastic combination.
Patriotic Cake Roll
This red, white and blue patriotic cake roll is filled and frosted with a sweet, creamy filling and is perfect for 4th of July or Memorial Day picnics!
Ingredients
For the cake roll
1

box

white cake mix, plus ingredients called for on box

1

tsp

red gel food coloring

1

tsp

blue gel food coloring

powdered sugar

for dusting
For the frosting
3

sticks

unsalted butter

room temperature

pinch of salt

1

tsp

vanilla

3

cups

marshmallow cream

1

cup

powdered sugar

1/4

cup

milk
Instructions
Preheat the oven to 350 degrees. Brush an 11-by-17-inch jelly roll pan or rimmed baking sheet with vegetable oil and line with parchment paper; brush the paper with oil and dust with flour, tapping out the excess. (It's all about making it easy to transfer and roll!)

Make the cake batter according to the instructions on the box. Divide equally into two bowls. Add the red and blue coloring to each bowl until desired colored is reached

Pour the red and blue batters across the width of the prepared pan in alternating stripes, making each stripe about 2 inches wide. The stripes don't need to be perfectly straight. Bake until the top springs back when pressed, 12 to 15 minutes. Let cool about 3 minutes in the pan


Dust with powdered sugar and spread a clean kitchen towel (something flat and not fuzzy!) on top. Place a cooling rack on the towel, then flip the cake onto the rack; peel off the parchment. Roll up the cake and towel together, starting at a short end. Let cool completely on the rack, about 1 1/2 hours.

For the frosting
Beat the butter and salt until creamy. Add the vanilla and marshmallow cream and beat on medium/high until fluffy (about 2 minutes.) Beat in the powdered sugar and then add the milk slowly. The frosting should be thick but easily spreadable.
Assembly
Gently unroll the cake, peeling away the towel. Go slowly, and don't try to flatten it out-you want it to keep the rolled up shape.

Spread half of the frosting on the unrolled cake, all the way to the edges. Roll it back up and trim off the edges for a cleaner cut.

Cover with the other half of the frosting and top with red, white and blue sprinkles!
A few notes for a successful Patriotic Cake Roll: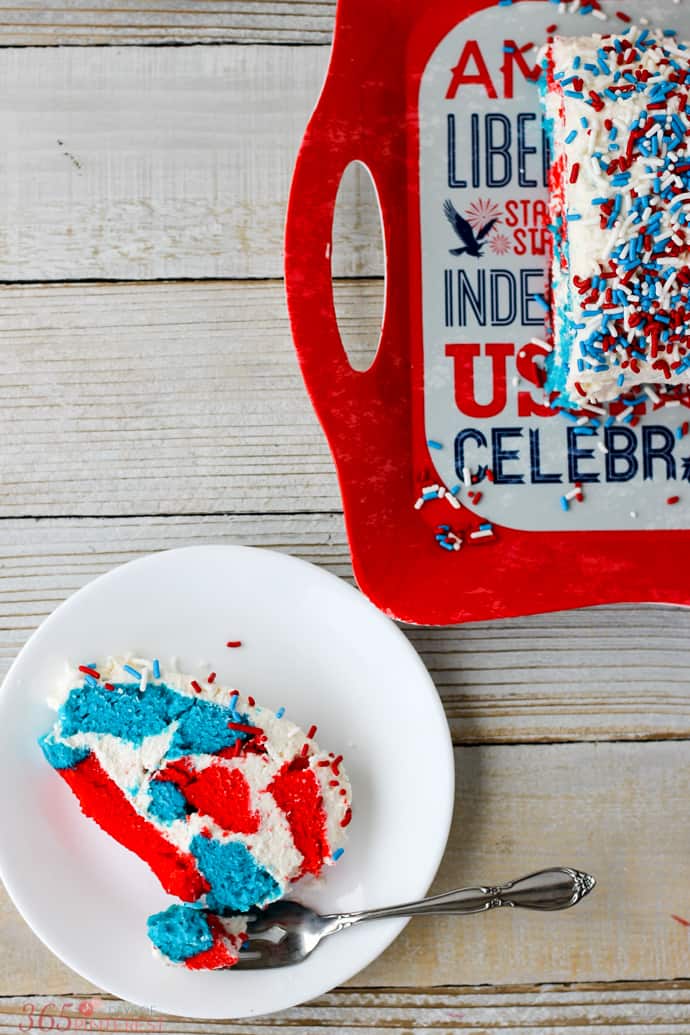 I fully intend to make this again, if only to prove to myself that I can handle a simple cake roll! 🙂 But, that will have to wait until I get myself a new pan. If you are looking for for red, white and blue recipes, check these out!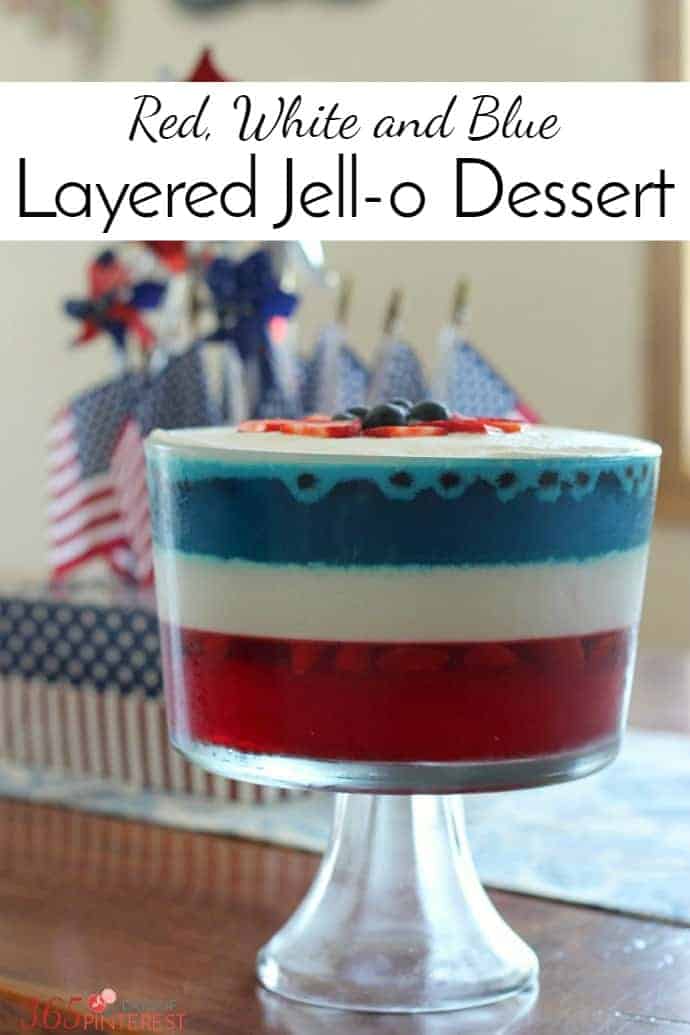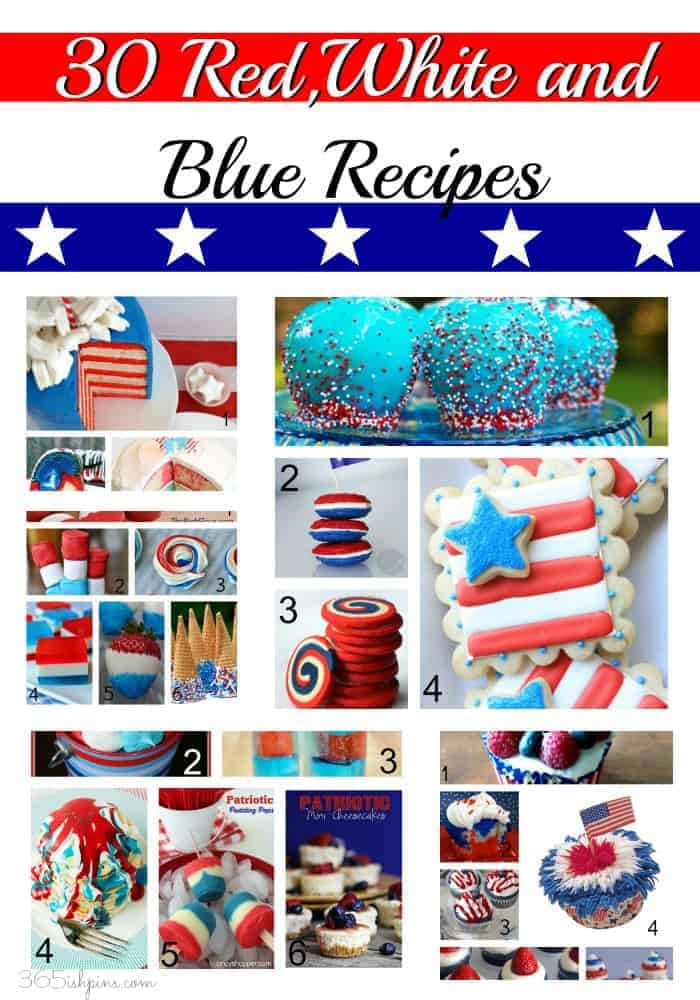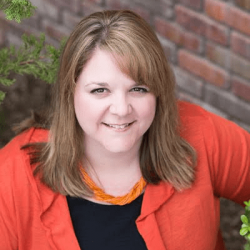 Latest posts by Nicole Burkholder
(see all)