This post may contain affiliate links. Please see my full Disclosure Policy for details.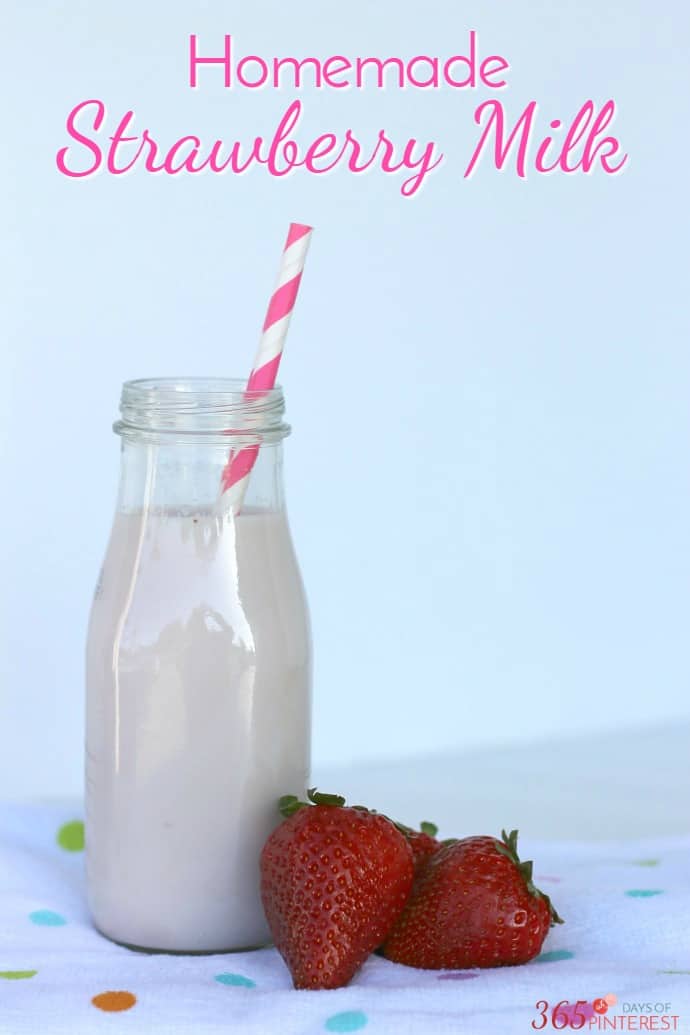 Take a break from adulthood and enjoy a tall glass of homemade strawberry milk. It's all the yummy nostalgic flavors only fresher, creamier and better!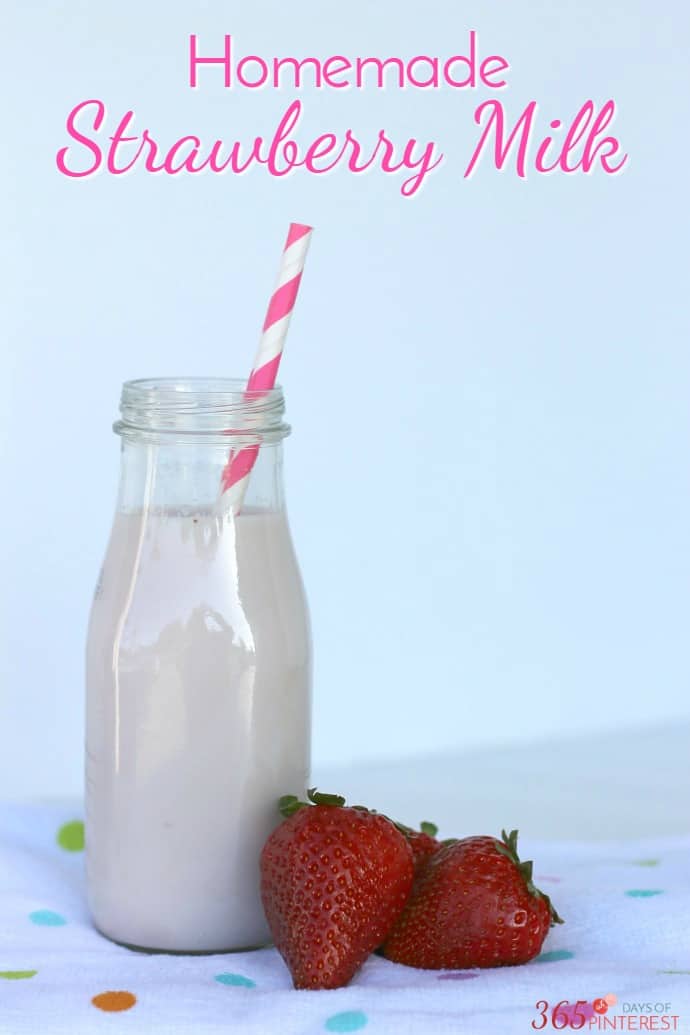 The mortgage is due.
The kids need to visit the dentist again.
The sprinklers in the front yard need to be repaired.
The car is making funny noises and the check engine light is on.
The pile of receipts, old bills, mail and tax records is getting larger and needs to be filed.
Adulting is hard.
The Awkward Yeti and this whole brain/heart series is hilarious!
Sometimes, you just need to go back to childhood and do something in memory of that blissfully ignorant time of life. Did you ever have bright pink strawberry milk?
It was always next to the chocolate milk in the refrigerators at the Haz-it Market down the road from our house. We would ride our bikes down to the market, pick out something with our own money and then enjoy it before our ride back home.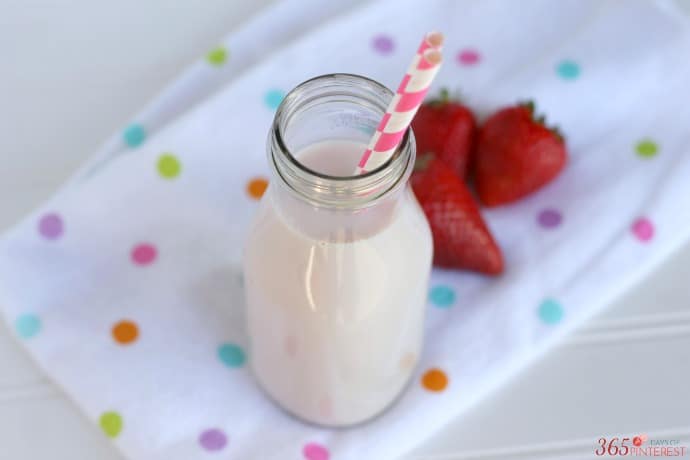 Now that I'm a responsible adult, I hesitate to drink something that's so artificially bright pink and probably doesn't actually have any strawberries in it whatsoever. I know, just call me a kill joy. 😉 But that doesn't mean I wouldn't like the sweet treat!
I started thinking about it the other day and figured I would just make my own homemade strawberry milk. Why not? I made a delicious strawberry topping for these Stars and Stripes Sundaes, so I made a thinner version of that as a syrup to flavor my strawberry milk.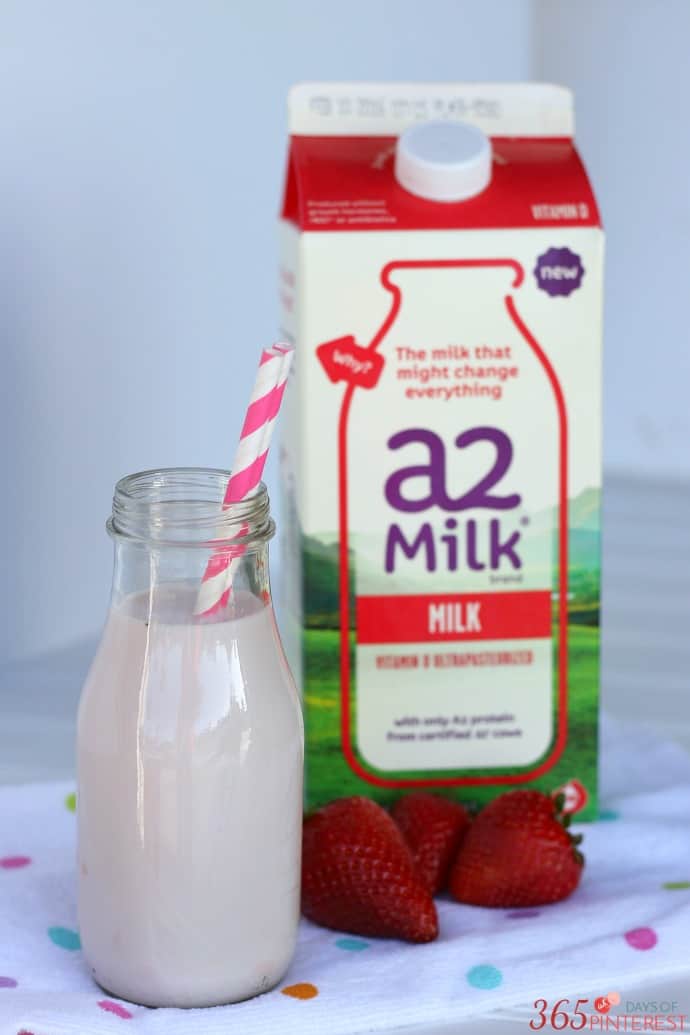 You might be thinking, that looks yummy, but I can't have milk because it upsets my stomach. It's the grown up "adulting" thing to do: telling yourself "no" because you understand the consequences. BUT…I might have the answer for you!
a2 Milk® is the only milk available that is guaranteed not to contain the a1 protein. This a1 protein causes digestive discomfort and is in all cows' milk in stores today, even organic milk.
You may not be diagnosed as lactose intolerant but if you have some discomfort when drinking cow's milk, I would suggest giving this brand a try! That way you can have your homemade strawberry milk without the deep regrets. 😉
Homemade Strawberry Milk
Ingredients
1

cup

sliced strawberries

1/2

cup

sugar

1

cup

water

2

cups

whole milk
Instructions
In a small saucepan over medium/high heat, combine the strawberries, sugar and water.

Bring to a low boil and let cook for 10 minutes, stirring occasionally.

Cook until the mixture is slightly thickened and most of the color is out of the strawberries.

Strain the content of the pan into a small bowl, using a mesh strainer. Set aside the strawberries to add to yogurt or pancakes! Let the syrup cool.

Pour two glasses of milk (one cup each) and add the syrup to the milk. I used just under 1/4 cup of syrup for each glass. You can use more or less, depending on how sweet you want the milk to be. Save the leftover syrup for more milk, or add it back to the strawberries and use it on waffles!
Notes
Nutritional info applies if you use ALL the strawberry syrup 
Nutrition
Calories:
365
kcal
|
Carbohydrates:
67
g
|
Protein:
8
g
|
Fat:
8
g
|
Saturated Fat:
5
g
|
Cholesterol:
24
mg
|
Sodium:
112
mg
|
Potassium:
432
mg
|
Fiber:
1
g
|
Sugar:
66
g
|
Vitamin A:
395
IU
|
Vitamin C:
42
mg
|
Calcium:
287
mg
|
Iron:
1
mg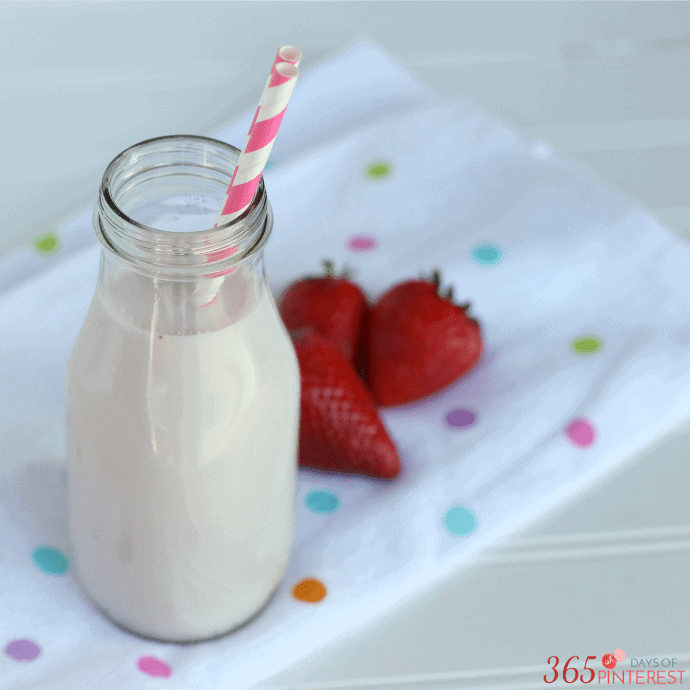 If this homemade strawberry milk makes you want to try other recipes with milk, try one of these easy and delicious recipes!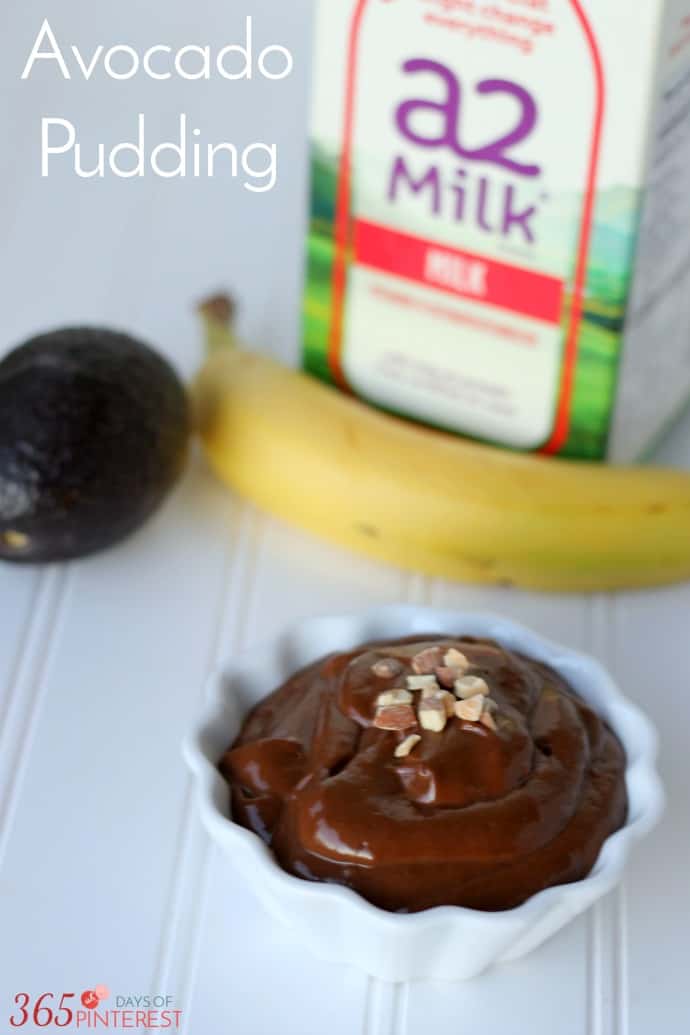 Avocado Pudding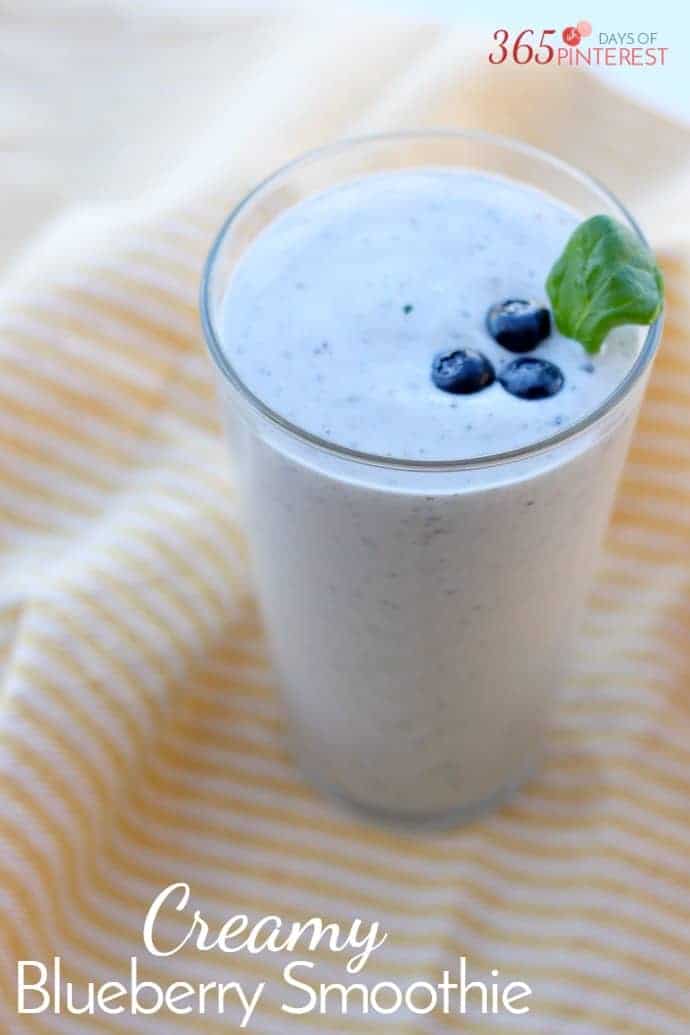 Creamy Blueberry Smoothie
This post was originally sponsored by The a2 Milk Company™.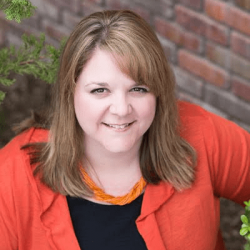 Latest posts by Nicole Burkholder
(see all)