This post may contain affiliate links. Please see my full Disclosure Policy for details.
Thanks to Tree Top for partnering with me to create this handy list of healthy on-the-go snacks that are great for kids and grown-ups, too!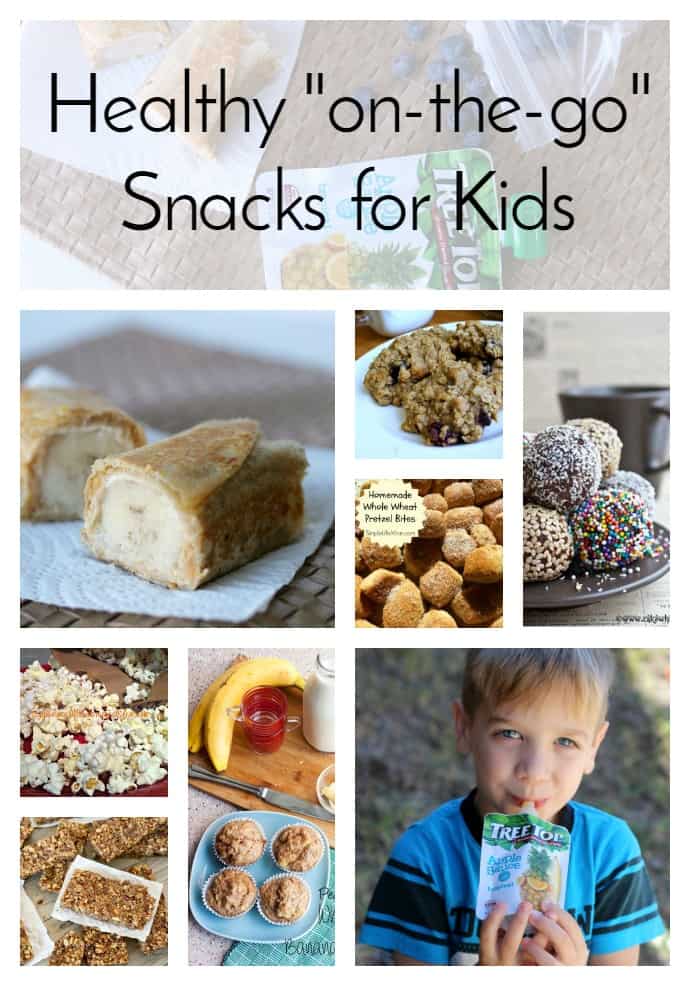 My boys are ALWAYS hungry. Seriously, it's like they are never satisfied. When they come home from school, they hang up their backpacks and walk straight over to the pantry to get something to eat. Bryce will put his dishes in the sink after dinner and then open the refrigerator for a snack. I know my grocery budget is doomed. Someday I'll have three teenage boys and I'll probably have to sell a kidney to keep us in snacks.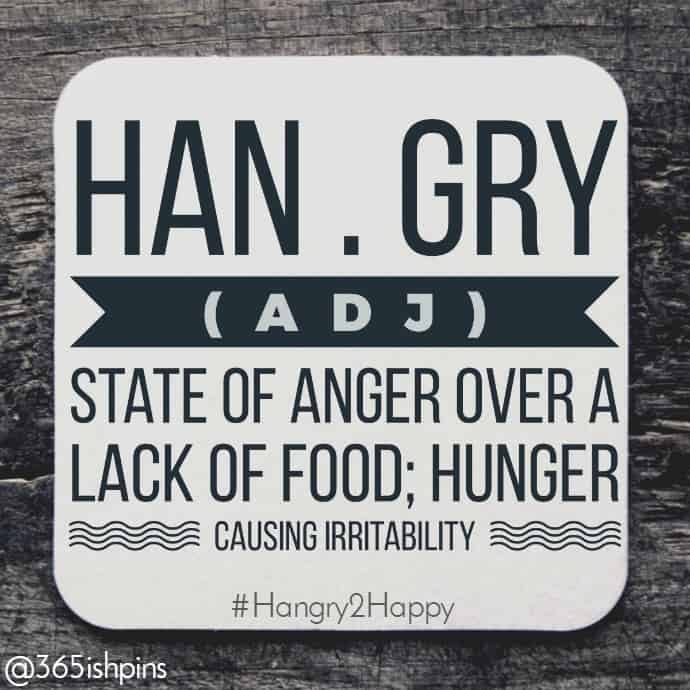 The WORST, however, is when you're out running errands and suddenly everyone is starving and on death's door. The moans and groans coming from the back seat propel any sane person straight to the next drive-thru just to make it stop. Something about needing sleep or snacks turns children into hangry little beasts. 🙂 This practice is a bit tough on the wallet and pretty terrible for our health, though. Now that I'm a well-seasoned older more experienced mother, I've learned the importance of planning ahead.
I've collected some great ideas for healthy on-the-go snacks for kids (and adults, too!) to help you avoid those hangry moments. These snacks can be easily tossed in a bag for later or grabbed on the way out the door to eat in the car.
Healthy On-the-go Snacks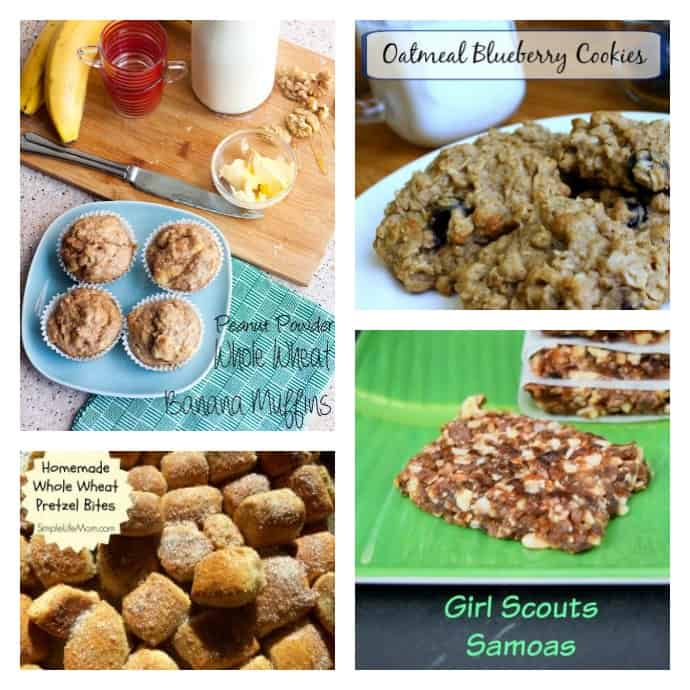 Whole Wheat Banana Muffins from Nap-Time Creations
Oatmeal Blueberry Cookies from Nums the Word
Whole Wheat Pretzel Bites from Simple Life Mom
Copycat Samoas energy bars from Little Family Adventure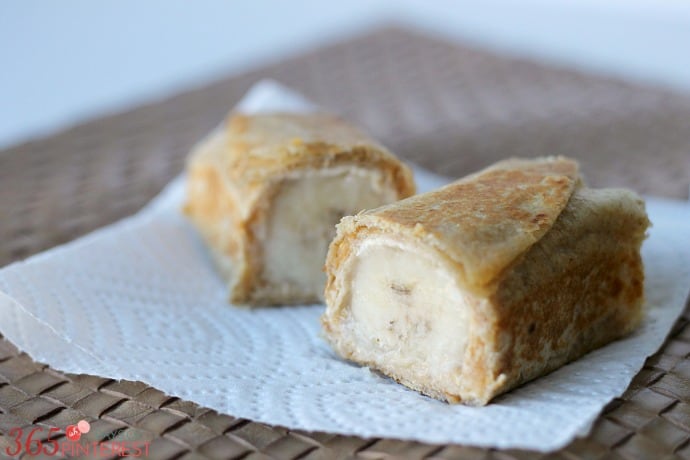 Grilled Banana Roll-ups
1 medium banana
1 tsp natural peanut butter
2 tbsp cream cheese
1 whole wheat tortilla
Mix together the peanut butter and cream cheese in a small bowl. (Optional: add a little honey and cinnamon)
Spread mixture over the tortilla, getting as close to the edges as possible.
Place the banana on one side of the tortilla and roll up.
Grill seam side down on medium high heat, until the outside is crispy golden-brown and the inside is warm and creamy. Rotate so every side gets crispy.
Serve whole for on-the-go eating or slice up into little pinwheels for enjoying at home.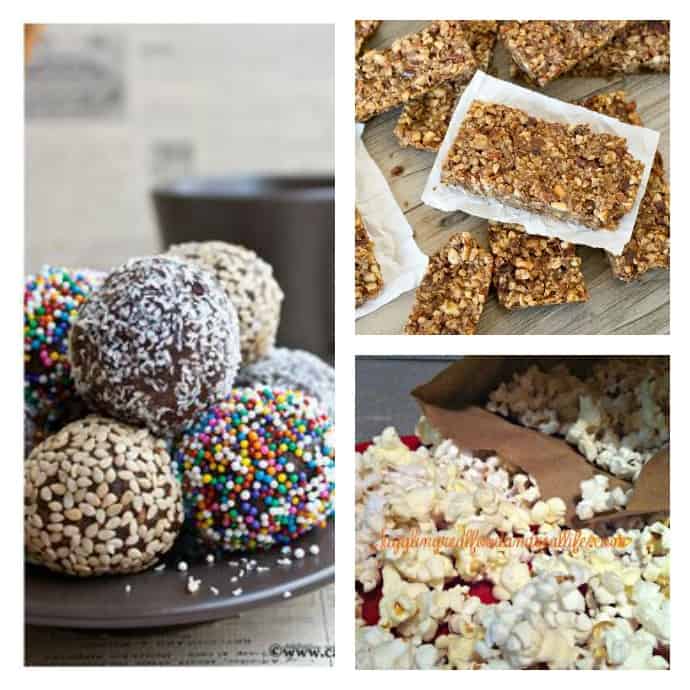 Chocolate Date Balls from Cake Whiz
Paleo Nut Energy Bars from Tastes of Lizzy T
Homemade Microwave Popcorn from Juggling Real Food and Real Life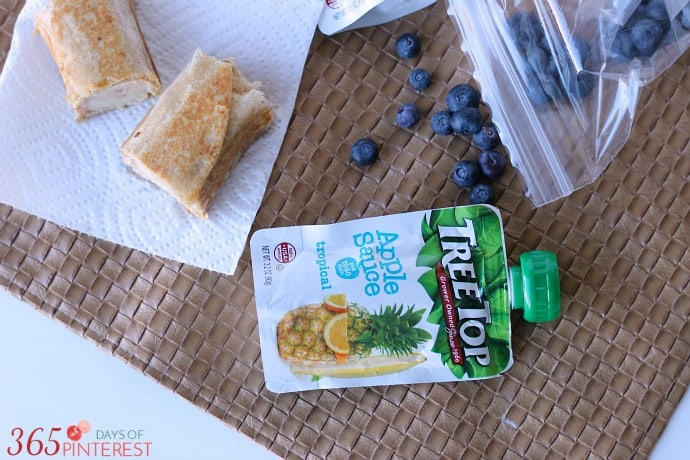 My boys love the applesauce pouches from Tree Top. They taste great, they are made in the US (shout-out to Washington's apple country!) and my personal favorite- NO MESS. I love that the boys can have applesauce without a spoon handy! I keep a few pouches stashed in the pockets of the van door. When the whining starts, I toss them at the nearest kid's head. 😉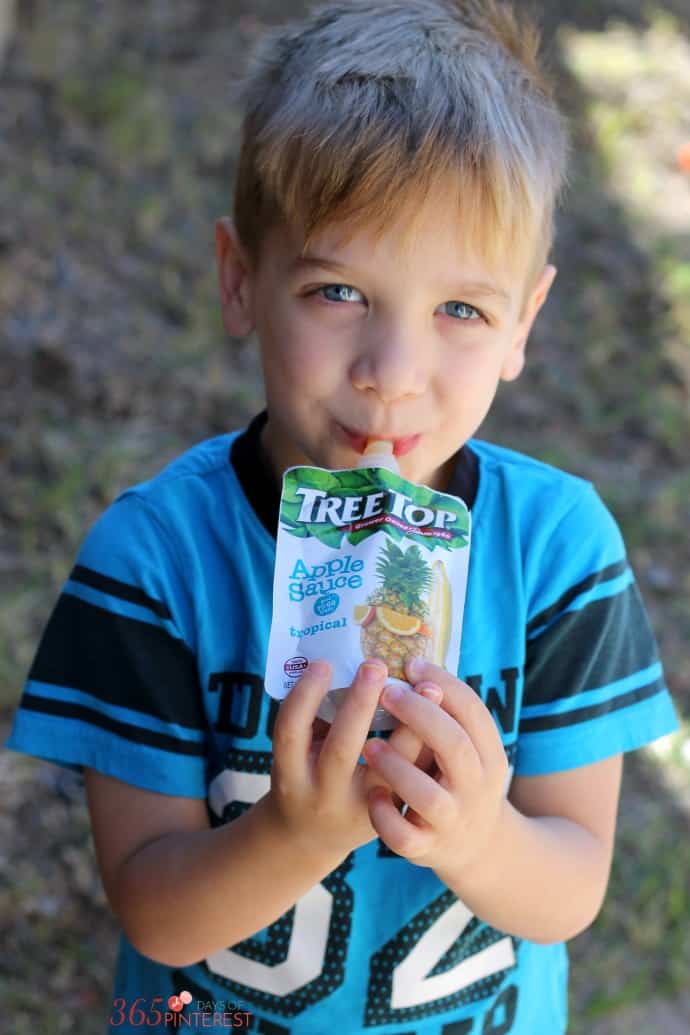 Tree Top wants to help you avoid the snack-time "hangry" moments by giving away a backpack stuffed full of applesauce pouches. How fun is that?!? Share a photo of your child's "hangry2happy" moment on Facebook, Twitter or Instagram. Make sure to use the #Hangry2Happy hashtag and tag @TreeTopInc in your post, so we can check it out. 🙂 Use the Rafflecopter below to help walk you through the entry process. Good luck!
This is a sponsored post written by me on behalf of Tree Top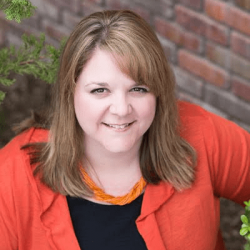 Latest posts by Nicole Burkholder
(see all)