This post may contain affiliate links. Please see my full Disclosure Policy for details.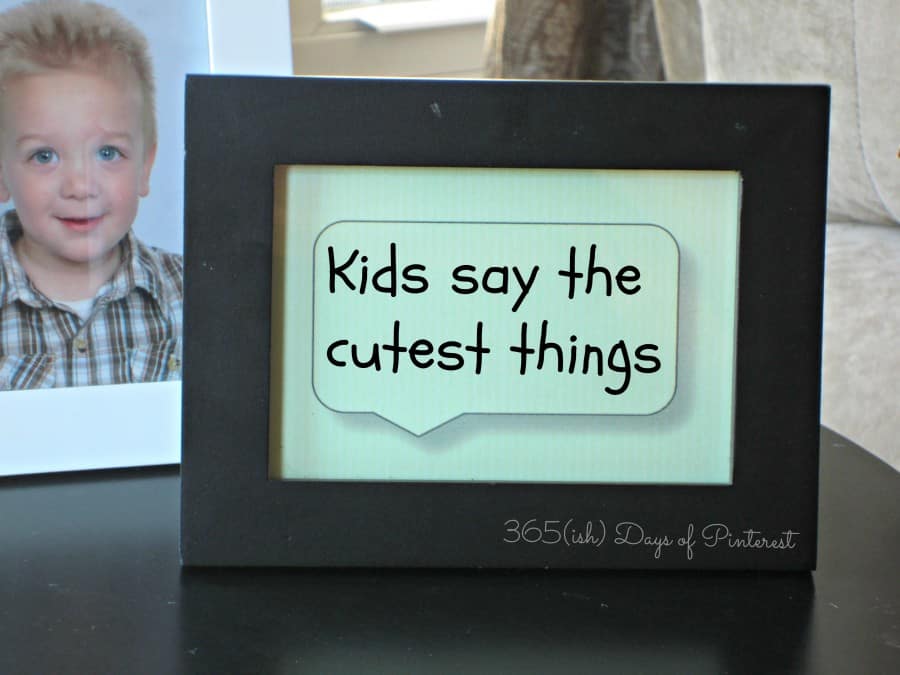 I LOVE the age of 3. The things that a 3-year-old will say are so sweet and unique and sometimes insightful. I don't know how many times I told myself, "I need to write that down," when Henry would spout some words of wisdom. Sadly, I didn't always remember to do that. I saw a pin floating around Pinterest of framed quote bubbles and I had to make a quick one of my own to use for Charlie now that he's talking. I'd like to make a couple more for the other boys, but for today, this is a project about Charlie. 🙂
The simplicity of this is what caught my eye. I'm sure there's a way to make this more creative and artsy, like using a Silhouette or something, but I just opened a Word document, inserted a quote bubble and printed it out on card stock. Then I placed it in a frame (I went small instead of an 8×10 for the wall because I want to keep the framed quote bubble next to a photo) and wrote on the glass with a dry erase marker. When you want to change it, you can write it down in a memory book or just take a quick photo of it. It doesn't get much simpler than that! I love the daily reminder of the sweet things that my boys say, and it makes me listen to them a little more closely.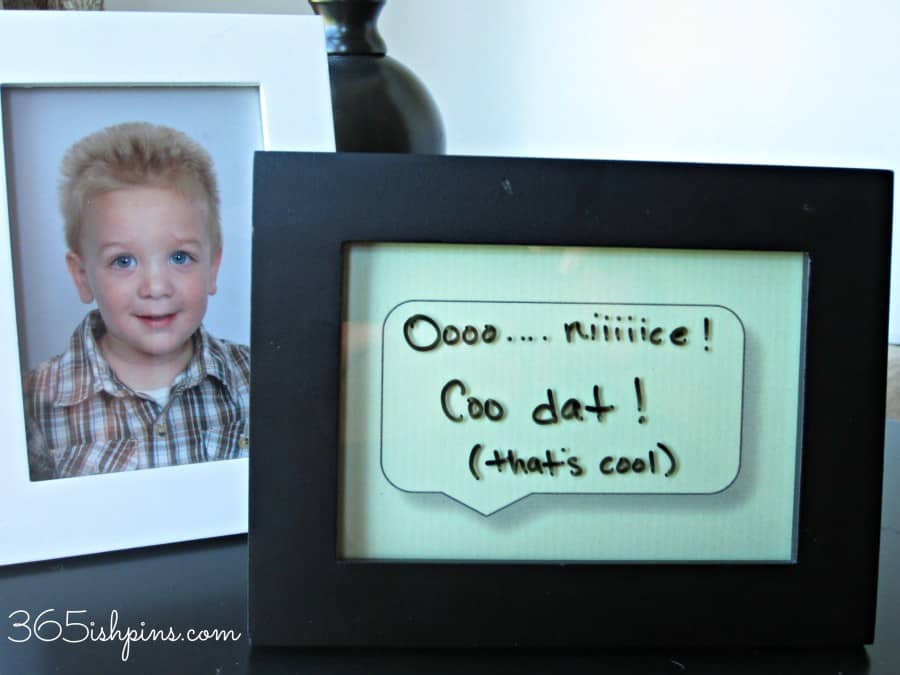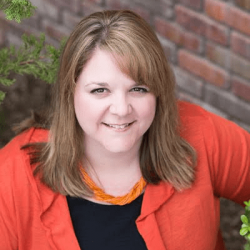 Latest posts by Nicole Burkholder
(see all)