This post may contain affiliate links. Please see my full Disclosure Policy for details.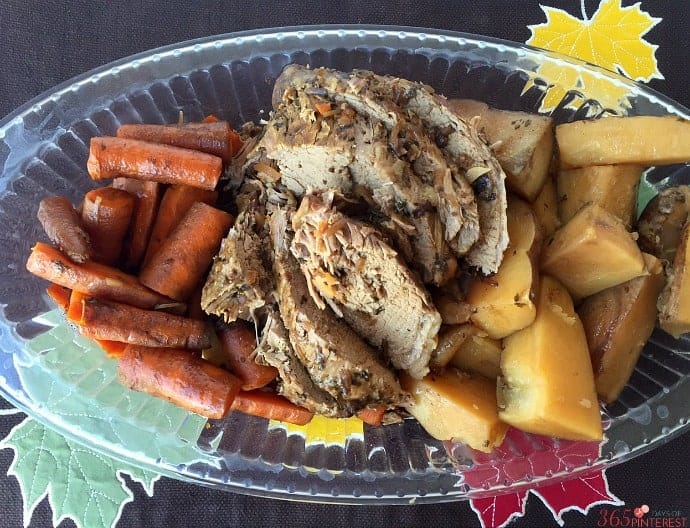 Fall. It's beautiful, it's anticipated, and it's BUSY.
That's exactly why we need recipes like this easy pot roast dinner. Our family and church calendars are always packed from October-December. This year, just for fun, we decided to add another HUGE time commitment and signed Henry up for fall ball.
It's our first experience with Little League, and I feel like our calendar suddenly exploded, along with our wallets. But he's just so cute!
On game day (which is almost every Tuesday and Thursday for the next 8 weeks) it's nearly impossible to get dinner done before it's time to leave.
My new Crock-pot (it's so SHINY!) has been a life-saver for sure. Campbell's Slow Cooker Sauces make it so easy to create an entire meal with very few ingredients. I think I took maybe five minutes preparing for dinner!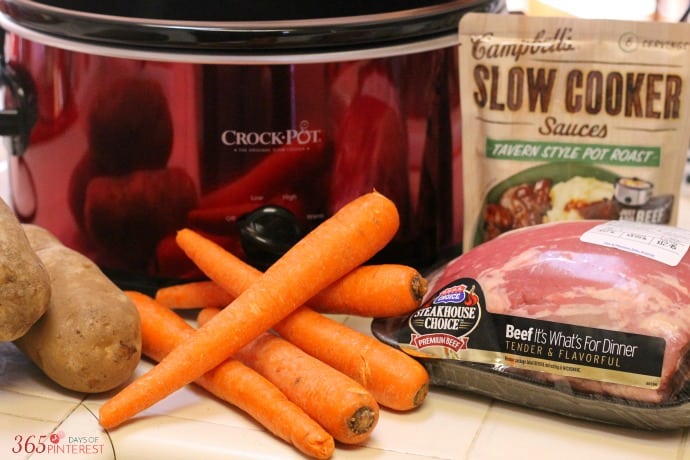 Are you ready for this? It's easy as 1, 2, 3!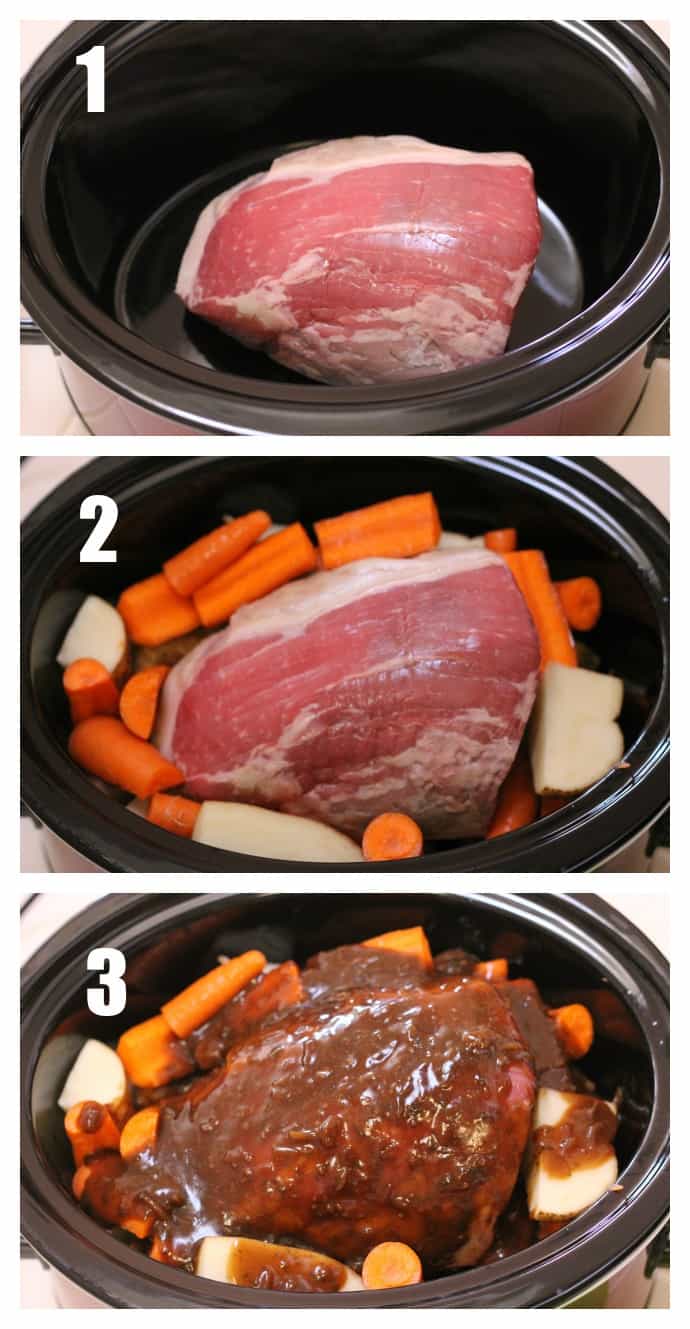 Easy Pot Roast Dinner
Add meat to the crock. (I used a 3 pound chuck roast)
Place vegetables around the meal. (Root vegetables work best for slow cooking-I used potatoes and carrots)
Pour Campbell's Slow Cooker Sauce over the meat and vegetables. (Tavern Style Pot Roast)
Heat on low for 7-8 hours and you've got a complete meal ready to go! I served ours with salad and dinner rolls. I even had time to make Berry Cheesecake Fluff for dessert!
If you don't want to slow cook, try pressure cooking instead! I love my traditional Crockpot Express Pot Roast, as well as the popular Crockpot Express Mississippi Pot Roast.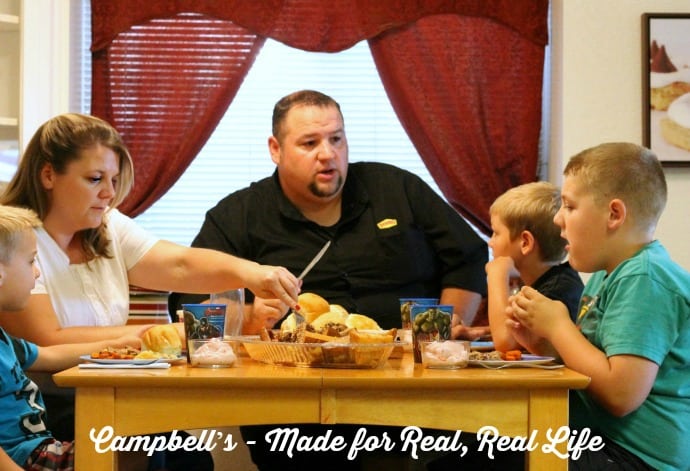 This post was originally sponsored by Campbells.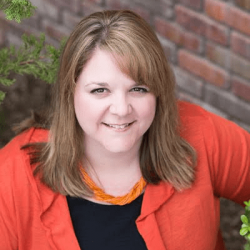 Latest posts by Nicole Burkholder
(see all)