This post may contain affiliate links. Please see my full Disclosure Policy for details.
This shop has been compensated by Collective Bias, Inc. and its advertiser. All opinions are mine alone. #Keurig400 #CollectiveBias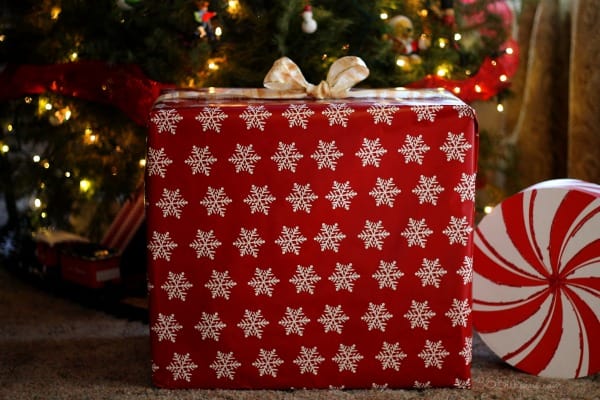 So. Guess what I got my husband for Christmas? This baby pretty much guarantees that I will win the "you're the best wife in the whole wide world and I could never live without you" award. 🙂 It's something he had on his list. Actually, it's BETTER than something he had on his list. And it's something the whole family can use. Give up?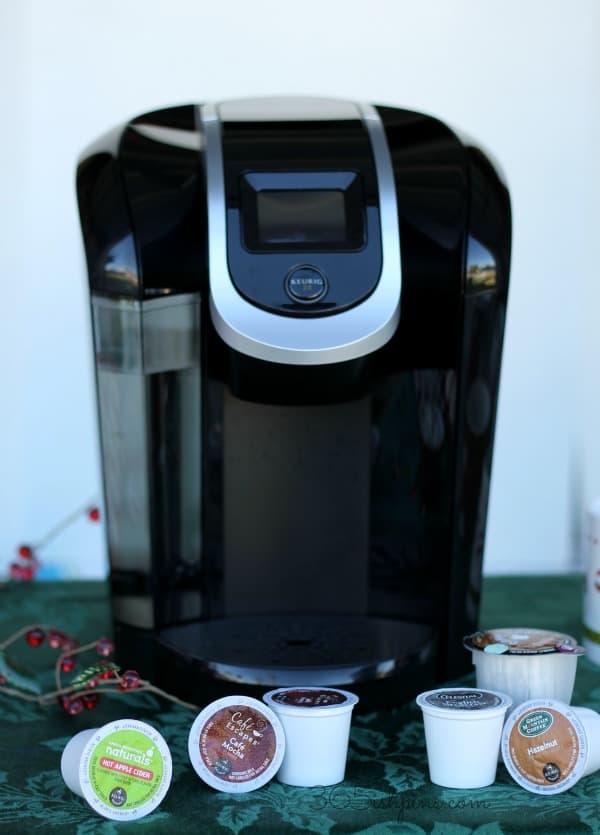 <Insert high-pitched, excited squeal here.> A Keurig 2.0!!!!!
I'm so excited about this gift because it's going to be so fun to play with! 🙂 I'm not a coffee drinker at all. I tried. I really did. When I was in college in the mid-90's, coffee houses were all the rage. It was so "nouveau" to go sit and sip on huge mugs of fancy concoctions made by snobbish baristas. Sadly, I can only handle about 1/2 cup of mocha before my head starts to hurt. My husband really likes coffee, but he rarely drinks more than a cup at a time, so making a whole pot is a waste. A Keurig solves both problems! I can sip on warm drinks like apple cider, tea, hot chocolate or the occasional mocha, and my husband can have his coffee. There are 400 varieties of K-cup packs! 400! I sat in front of the K-cup packs and K-Carafe packs display forever trying to decide what flavors to buy!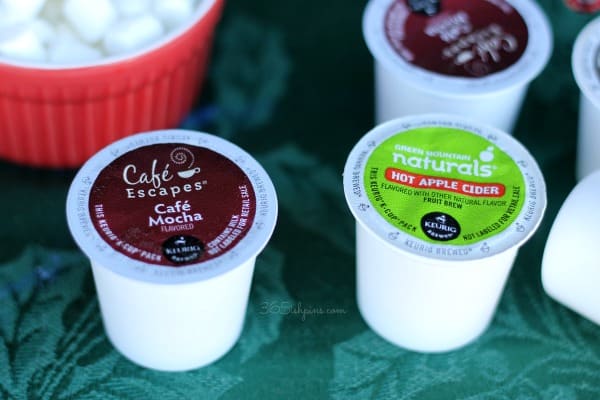 Now, the REALLY cool thing about the Keurig 2.0 is the ability to make a whole carafe, rather than just a cup! So it's perfect for parties or long cold evenings all winter long.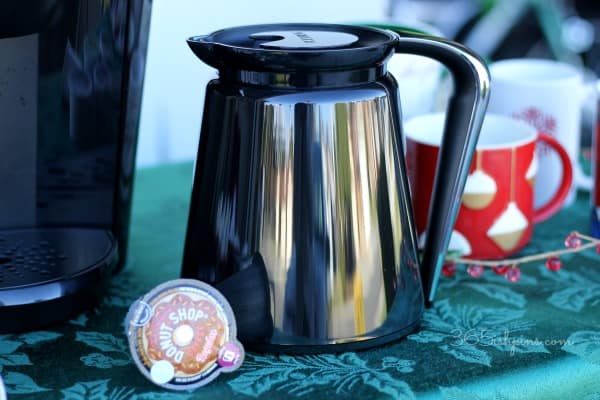 Being a nosy wife and a blogger who can't pass up the opportunity to turn anything into a post, I opened the box, of course. I set up a quick hot beverage bar with some yummy ideas for your next party. We always have a hot chocolate bar on Christmas Eve, and this year it's going to be awesome!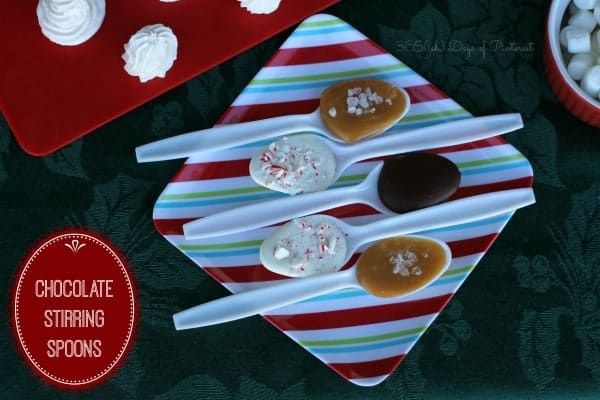 The first thing I made was a set of stirring spoons for coffee, hot chocolate and apple cider. They are very easy to make! I did salted caramel, white chocolate peppermint and semi-sweet chocolate. Just melt your chocolate or caramels, dip the spoon in and allow it to fill and then place on a level surface to cool. Sprinkle with whatever toppings sound good to you! The salted caramel was delicious in my apple cider! (I made a few extra spoons and packaged them up as Christmas gifts for the boys' teachers.)
PS- I fibbed a little in the description. I said they weren't for a blog post, and the packaging and presentation wasn't, but the spoons were. But since my husband follows me on Instagram, I didn't want to give any clues away! 😉
The other thing I included on the table was frozen whipped cream. It's very easy to make and looks great in a cup of hot chocolate (or coffee). I made my own whipped cream (whipping cream, a little powdered sugar and a splash of vanilla) and then piped it onto a plastic sheet and popped it into the freezer until frozen through. Just pop one into your cup to add creamy flavor that lasts! You can store them in the freezer in a zipped bag and use them one at a time whenever the desire strikes for a hot drink.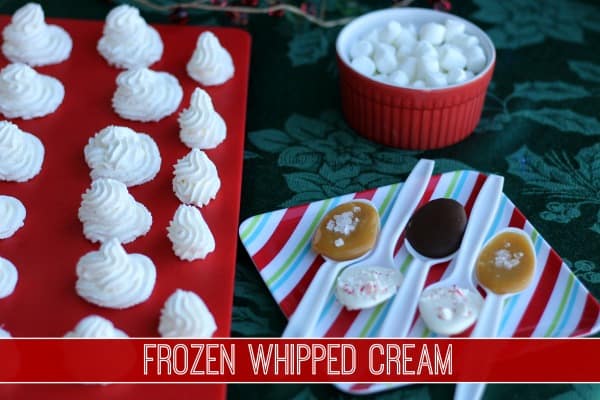 If you want to make someone in your life very happy this Christmas, you can purchase a Keurig 2.0 at Target. But really, we have a lot of cold winter evenings ahead of us, so you may just want to treat yourself. 🙂 What are you buying for your significant other this Christmas? Is it something on their list, or are you completely surprising them?
PS-if you know Jared, please don't say a word! He's VERY good at pulling clues out of people and terrible about waiting for surprises! 🙂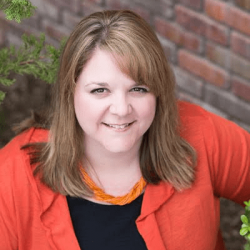 Latest posts by Nicole Burkholder
(see all)