This post may contain affiliate links. Please see my full Disclosure Policy for details.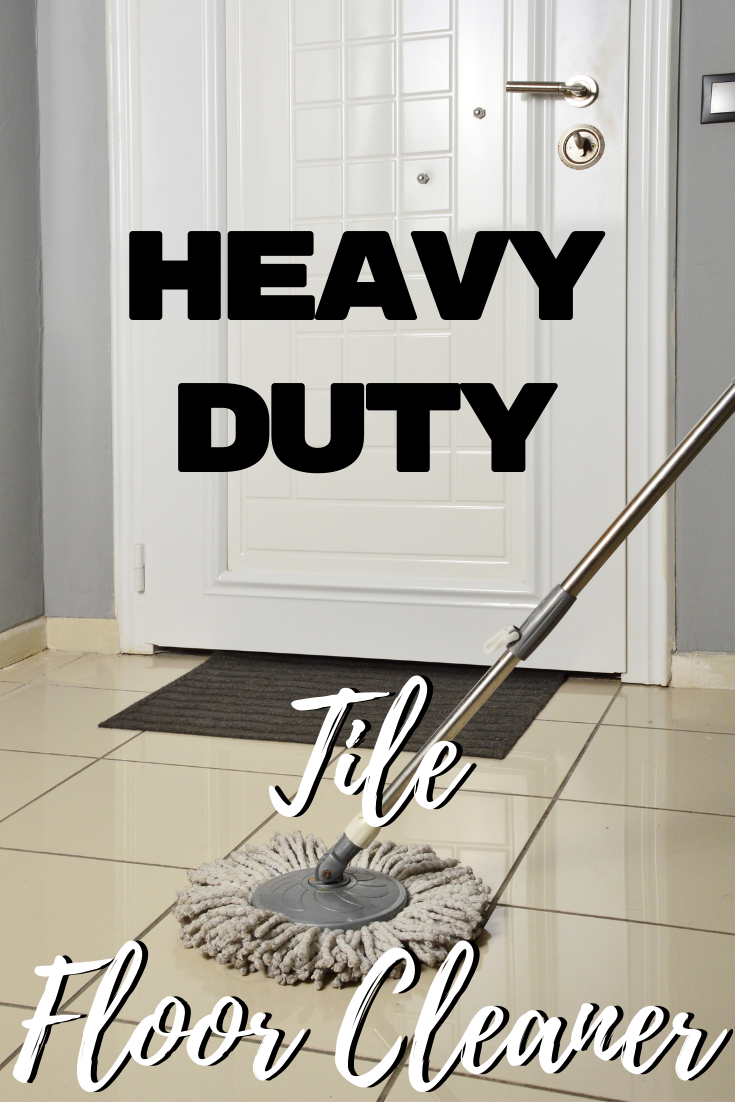 Get those grimy floors clean with this heavy duty tile floor cleaner! It is perfect for getting rid of the "boy bathroom" smell!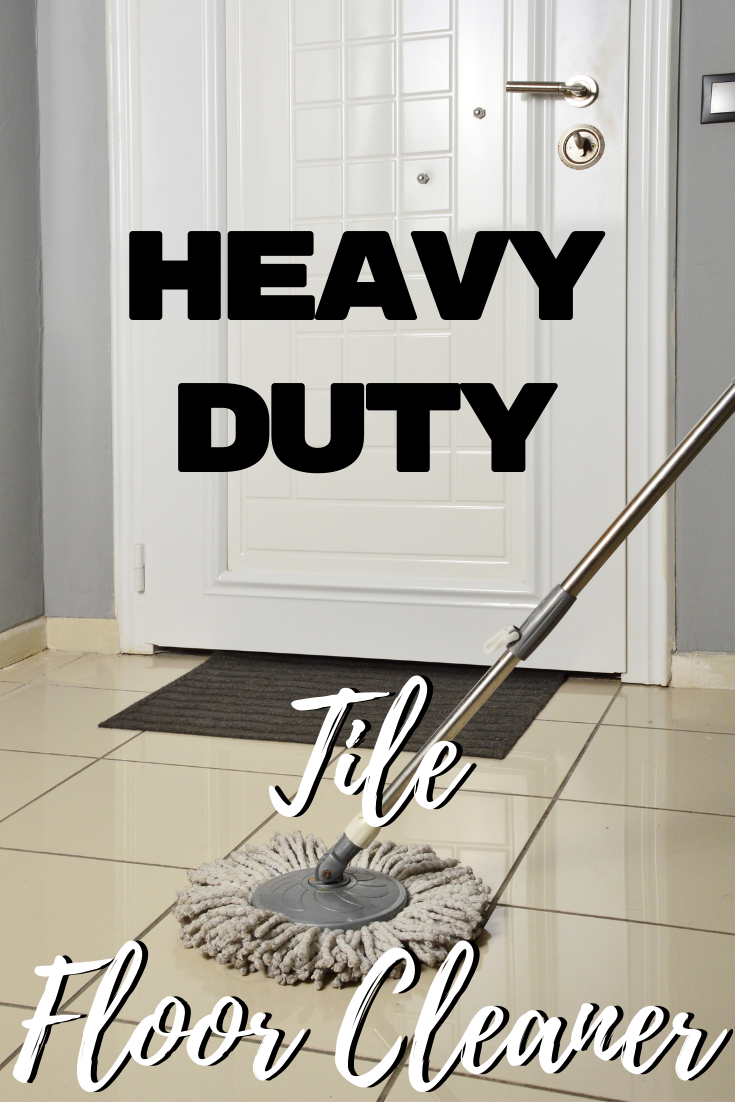 I really hate to clean my floors. It's my least favorite household chore. With three boys, two dogs and a cat, however, it's a necessary evil. 🙂
At least I have a heavy duty tile floor cleaner that makes it less of a chore. The kitchen really isn't too bad. I love my wood laminate floors because most of the time, a damp paper towel will do the trick.
But the bathrooms? Now that's a different story.
I live in a house populated by males. Anyone with boys knows what that "boy bathroom smell" is like. It's always there-wafting through the house like an Oscar the Grouch version of a Glade plug-in.
But this DIY tile floor cleaner just might be my salvation.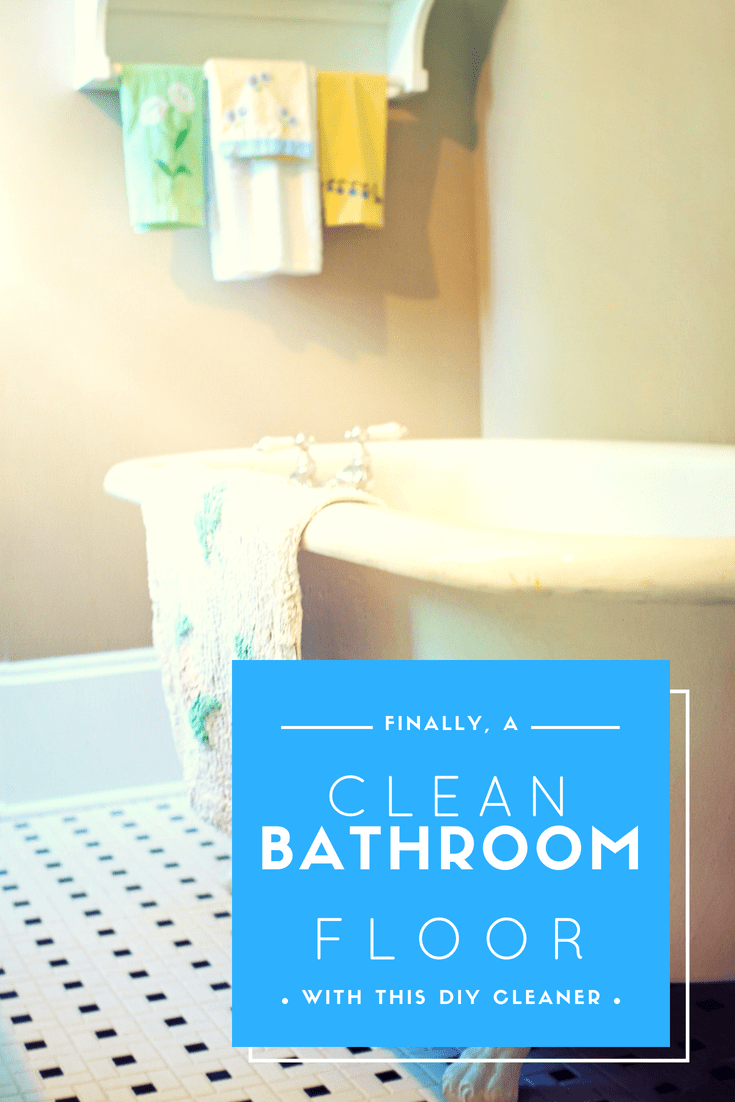 This DIY "recipe" from Food.com is for heavy-duty cleaning like in a commercial kitchen. It is designed to be a grease cutter. And it works great on the kitchen floor.
The problem with using ammonia based cleaners like Pine-Sol in the bathroom is that it just seems to make the pee smell even worse. And why use expensive and harsh chemicals when you don't have to?
Seriously, my bathroom smells great and the floors look clean. At least for the next 12 seconds.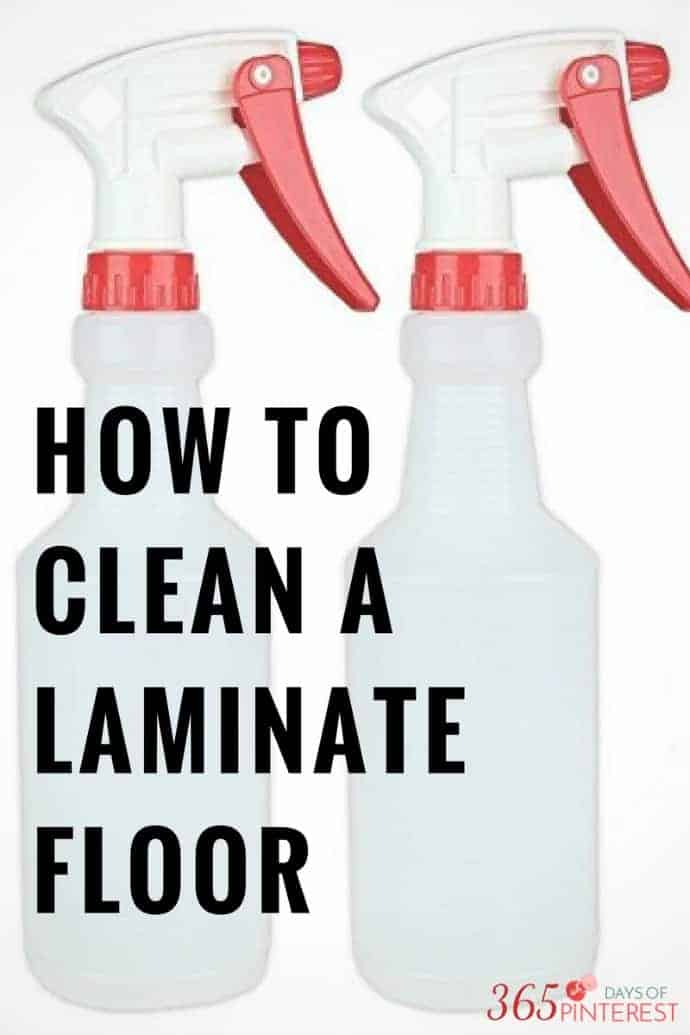 Please note: this tile floor cleaner does not work on wood laminate floors. It will leave a soapy residue and you don't want to use that much water on a laminate floor anyway.
If you're looking for a great cleaning solution for a wood laminate floor, this is the one. I've tested multiple floor cleaner mixtures and I love how fresh and clean my floor gets with just a little spray of this cleaner and a good dust mop. The O-Cedar dust mop is my favorite.
What you need to make Heavy Duty Tile Floor Cleaner:
distilled white vinegar-you can purchase it by the gallon on the cleaning aisle in most grocery stores
Dawn liquid dish soap-use the original blue kind for the best results
washing soda-this can be found in the laundry aisle of the grocery store
very warm water
bucket and mop
Tile Floor Cleaner
Get your tile floor clean and free of grime with this DIY Tile Floor Cleaner
Ingredients
1/4

cup

distilled white vinegar

1/4

cup

washing soda

1

tsp

liquid dish soap

2

gallons

very warm water
Instructions
1/4 cup distilled white vinegar,

1/4 cup washing soda,

1 tsp liquid dish soap

Mix the vinegar, washing soda and dish soap in the bottom of the bucket.

2 gallons very warm water

Add the very warm water and mix well.

Mop the floor with the solution. It shouldn't need to be rinsed afterwards, but if you notice a soapy residue, wipe it down with a damp towel. Air dry.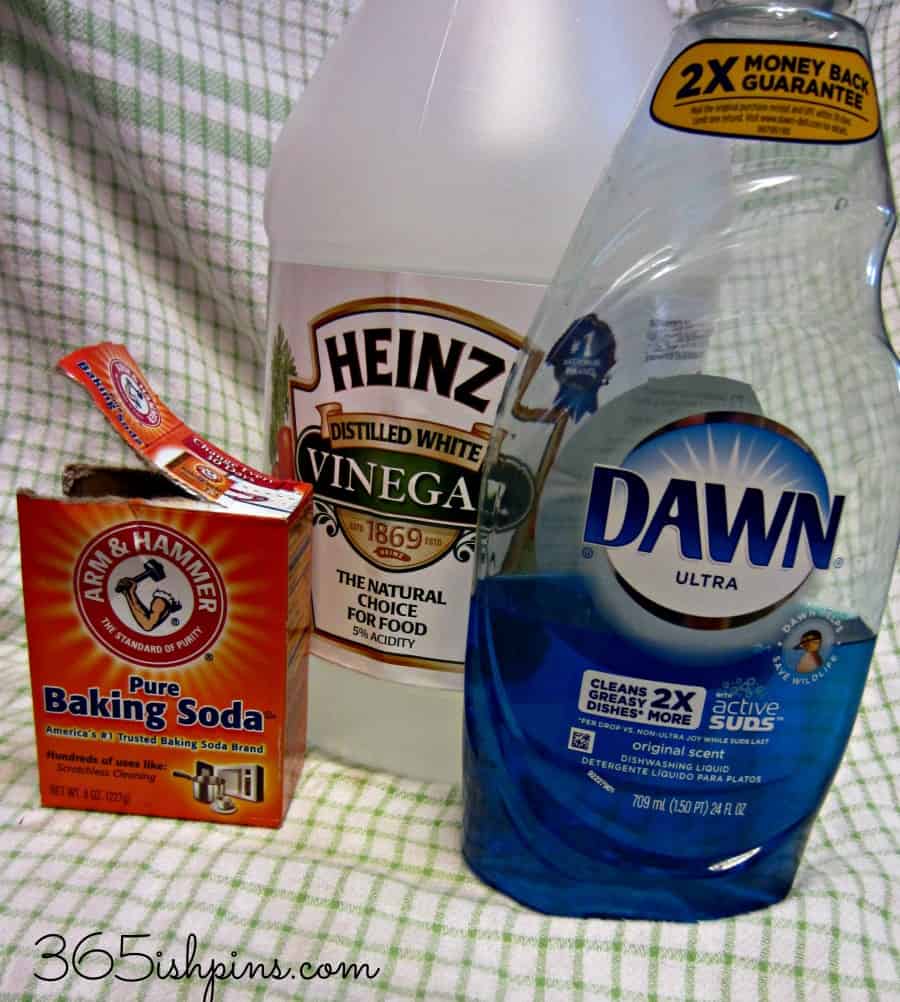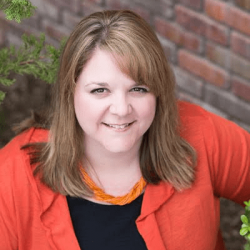 Latest posts by Nicole Burkholder
(see all)