This post may contain affiliate links. Please see my full Disclosure Policy for details.
I'm sure someone, somewhere, has done this already, but I'm claiming it as my idea anyway. 🙂 "Upcycle" and "Repurpose" are buzz words these days (even if my computer refuses to allow them as acceptable words) and now I have participated in the craze myself 🙂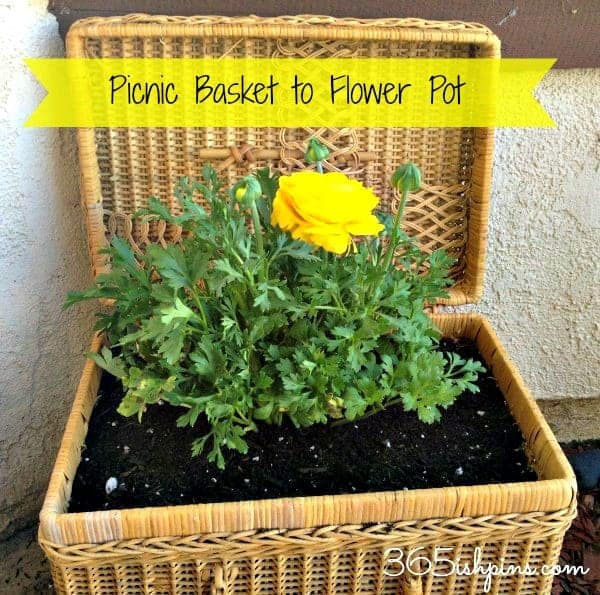 A few weeks ago we went on a picnic to a local park and I packed our lunch in this picnic basket. Unfortunately, the handle broke, so it was banished to the garage to await my annual garage sale or be tossed out in the trash. But I kept looking at it-I knew there was something I could do with it. (Says every person who ever was profiled in an episode of Hoarders.) When I made my pretty flower pot "tower" the other day, I put it on one side of my door. But, as a slave to symmetry, I went searching for something else to balance out my entryway. When I saw the basket in the garage, I figured I could make a decent flower pot out of it. What says "Spring" more than a picnic basket? I lined the bottom of the basket with plastic water bottles and landscape gravel to keep it from getting too mushy and unable to dry after watering. This also saved on potting soil, since it was a pretty large basket to fill. Then I just filled it up the rest of the way with potting soil and planted my Persian Buttercup. Pretty, huh? Time will tell whether or not it will hold up to watering and sunlight, but it only needs to last a season anyway.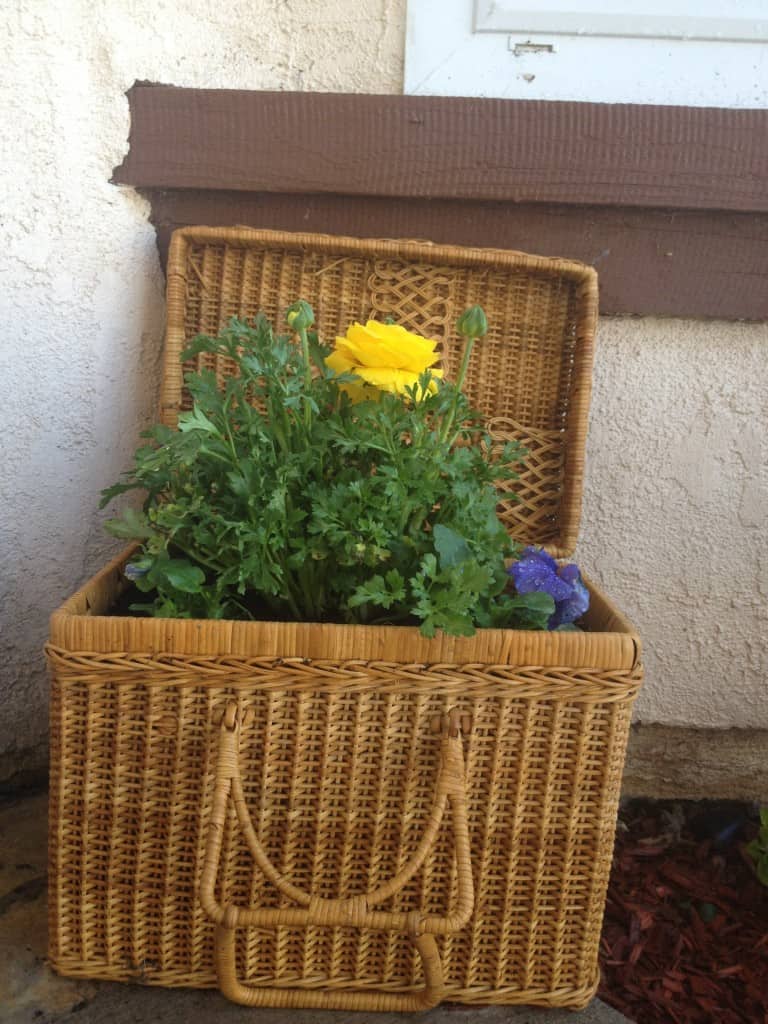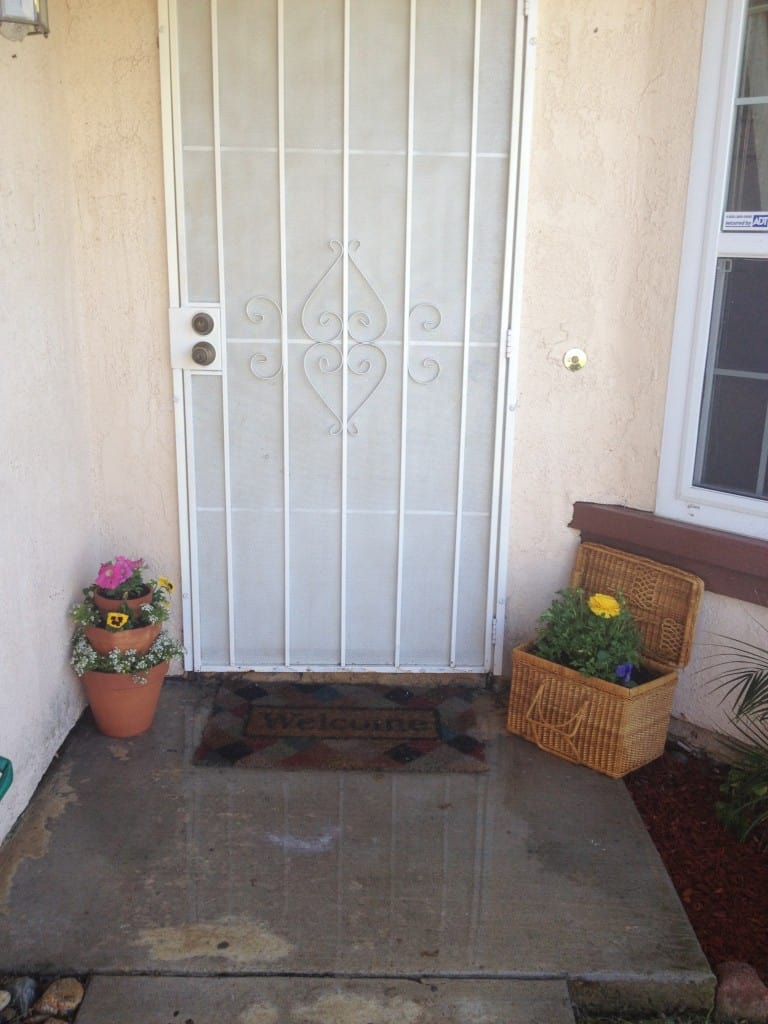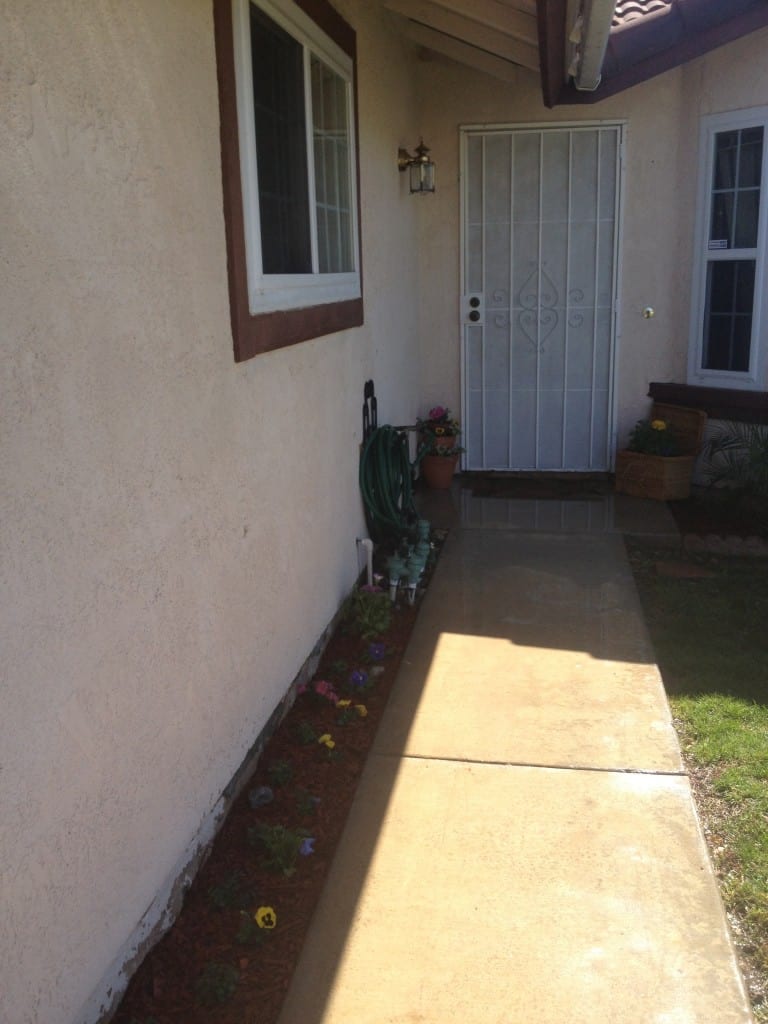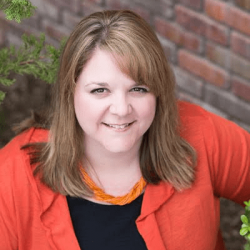 Latest posts by Nicole Burkholder
(see all)