This post may contain affiliate links. Please see my full Disclosure Policy for details.
For some reason, my husband can't wrap his mind around a fish sandwich. He eats fish tacos with no questions asked. But put the fish in bread? He's against it. I said, "What about the Fish Fillet?" (I admit, that's not the best argument in my favor, but it IS a common "restaurant" offering.) There was just no convincing him. So I at the fish sandwich and he just had it plain with the slaw and dressing on top. I still think he's missing out 🙂 The soft, chewy hoagie roll, the crunchy slaw with the flavorful dressing and then the crispy fish fillet…is your mouth watering yet?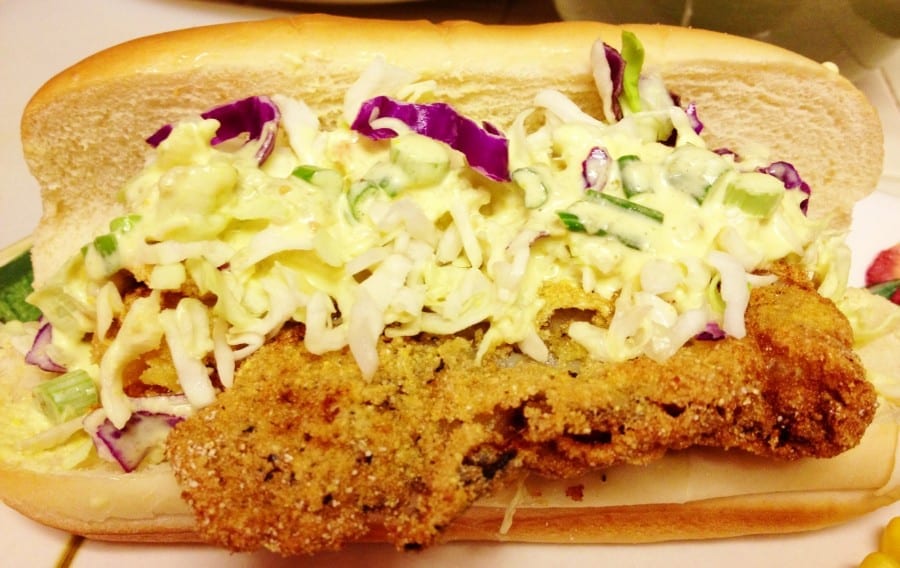 This recipe came from Food Network, and I followed the basic idea, but I made several changes to suit my own tastes. First of all, I used Alaskan Pollock instead of Tilapia. Not for any important reason, it was just the fish that was on sale when I was shopping this week. Secondly, I used regular mustard instead of whole-grain. And most importantly, I skipped the jalapenos. We don't like pickled jalapenos, and I didn't have any fresh ones on hand. I decided I would rather have a mild tasting fish sandwich anyway, so I used some salsa verde that I had left over from another meal. It was a wise choice! Mmmmmm, delicious. Oh! And I used a packaged slaw instead of lettuce. Fried and fish and cabbage just go together, whether it's in a taco or a sandwich. Lettuce? Yuck. The slaw adds a great texture and mild flavor of its own, and it holds up to the sauce really well. I loved this meal. But since Jared wouldn't convert, I may have to save it for a yummy lunch by myself in the future 🙂
Ingredients
1 cup milk
Kosher salt and freshly ground pepper
4 5-to-6-ounce tilapia fillets (or any mild white fish)
1 cup stone-ground cornmeal
2 scallions, thinly sliced
1/4 cup mayonnaise
2 tablespoons whole-grain mustard
2 tablespoons chopped pickled jalapenos and 1/2 to 1 tablespoon juice from the can
Vegetable or peanut oil, for frying
3 cups thinly sliced iceberg lettuce (about 1/2 small head) (Go with gabbage instead!)
4 soft hoagie rolls, split and toasted
Directions
Put the milk in a medium bowl and season with salt and pepper. Add the fish and set aside to soak until ready to fry. (I have never done this before but it's amazing! I think it helps eliminate some of the "fishy" taste you get sometimes. Whatever it does, I'd do it again!) Put the cornmeal in a baking dish and add 1/2 teaspoon each salt and pepper.
Combine the scallions, mayonnaise, mustard, jalapenos and 1/2 tablespoon pickling juice in a bowl. Heat about 2 inches vegetable oil in a large pot over medium heat until a deep-fry thermometer registers 350 degrees F. Remove 2 fillets from the milk, shaking off the excess, and dredge in cornmeal to coat. Carefully lower into the oil and fry until golden and just cooked through, 4 to 5 minutes. Transfer to a paper towel-lined plate and season with salt. Repeat with the remaining fillets.
Toss the lettuce with the jalapeno dressing and season with salt, pepper and more pickling juice, if desired. Divide the fish and slaw among the rolls.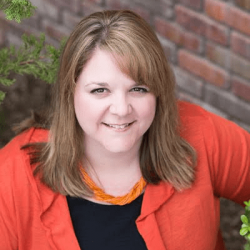 Latest posts by Nicole Burkholder
(see all)