This post may contain affiliate links. Please see my full Disclosure Policy for details.
This is certainly nothing original or amazing as far as creativity goes, but it is quite tasty! And sometimes you need to be reminded of simple dishes you may have made in the past and they have just fallen off the menu. I've made meatball subs before, but when I saw this picture, I remembered how yummy they are with all that gorgeous mozzarella oozing everywhere. So the other night, I made these puppies for dinner. I went SUPER easy and used frozen Italian style meatballs, hoagie rolls from the bakery department and a jar of Ragu. Just grate a little cheese (OK, a lot) and you're good to go! They get all toasty and melty in the oven. Mmmmmm.
I liked this particular pin about meatball subs because of the great instructions for making these ahead of time or doing a big batch for a party or tailgating. Either way, these are something to add to your menu, especially if you're like me and around planning day 12 of a two week menu you decide you just won't eat the last couple days. It's just easier that way. 😉
Ingredients
Sandwich rolls (cut with one side intact)
Cooked Meatballs (your favorite recipe or frozen, pre-made meatballs)
Pasta Sauce (homemade or jarred)
Shredded Mozzarella Cheese
Instructions
Spray a baking sheet with cooking spray. Preheat oven to 400 degrees F.
Place your frozen cooked meatballs or homemade cooked meatballs in a large pot. Cover with your pasta sauce. Gently fold the meatballs with the sauce, Heat the meatballs and sauce on low-medium, stirring occasionally, until the meatballs are heated thoroughly.
Fill a roll with as many meatballs as you can fit (usually 4-5 meatballs, depends on size of meatballs and the size of the roll). Top with more pasta sauce from your pot. Place filled sandwich rolls closely on baking sheet. Top each sandwich with shredded mozzarella cheese.
Bake until cheese is melted, hot, and bubbly.
TIP: If you are serving these during a party, game night, or if these are being packed for meals away from home, it might be helpful to wrap each sandwich individually. I liked to do this with foil, before baking. Here's how:
Tear off one piece of foil for each sandwich (big enough to wrap the sandwich)
With one piece of foil, spray the top of the foil with cooking spray.
Place a sandwich roll in the middle and on top of the cooking sprayed side of the foil.
Fill with meatballs and pasta sauce. Top with cheese.
Fold one large corner of the foil completely over the top of the sandwich. Fold the left and right sides of the foil over the sandwich. Roll the sandwich towards the top part of the foil so the entire sandwich is secured in foil.
Bake in a 400 degree F oven for approximately 10-15 minutes, or until cheese is complete melted.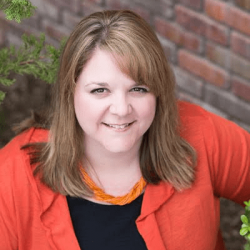 Latest posts by Nicole Burkholder
(see all)