This post may contain affiliate links. Please see my full Disclosure Policy for details.
Image from Pioneer Woman
Don't let the name fool you- there's very little sour cream in this recipe. However, it is delicious. I love when I finally find an easy recipe that everyone likes and I know I'll make again! Since Ree is a famous blogger turned TV host, I'll not try to improve on her own post about this.
Click here
to see a great picture tutorial on how to make this family pleasing comfort food (as well as her original recipe.) (OK, I "improved" her recipe just a touch by added garlic and oregano to the cream mixture. It just seemed like it was going to need a little punch in flavor.) I also used ground beef instead of ground chuck because it's so much cheaper. But take her advice and get the No Yolks egg noodles. They really are the best! This is like deconstructed lasagna. Looking forward to making this one again!
Ingredients:
1-1/4 pound Ground Beef
1 can 15-ounces Tomato Sauce
1/2 teaspoon Salt
Freshly Ground Black Pepper
8 ounces, weight Egg Noodles
1/2 cup Sour Cream
1-1/4 cup Small Curd Cottage Cheese
1 clove garlic, minced
2 tsp. oregano
1/2 cup Sliced Green Onions (less To Taste)
1 cup Grated Sharp Cheddar Cheese
Directions:
Preheat oven to 350 degrees.
Brown ground chuck in a large skillet. Drain fat, then add tomato sauce. 1/2 teaspoon salt and plenty of freshly ground black pepper. Stir, then simmer while you prepare the other ingredients.
Cook egg noodles until al dente. Drain and set aside.
In a medium bowl, combine sour cream and cottage cheese with garlic and oregano. Add plenty of freshly ground black pepper. Add to noodles and stir. Add green onions and stir.
To assemble, add half of the noodles to a baking dish. Top with half the meat mixture, then sprinkle on half the grated cheddar. Repeat with noodles, meat, then a final layer of cheese. Bake for 20 minutes, or until all cheese is melted.
Serve with crusty French bread.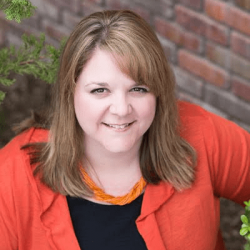 Latest posts by Nicole Burkholder
(see all)