This post may contain affiliate links. Please see my full Disclosure Policy for details.
I know this recipe is older than dirt, but I always forget about it, and that's a shame because it's delicious! And the best part-it only has three ingredients (other than the chicken breast). So I decided to put it in my blog and pin it myself so I will remember to use it again. I made this last night for dinner, and it was tangy and sweet. It also makes AMAZING leftovers. I like to cut up the leftover chicken and put it into a salad for lunch the next day.
4-6 Boneless skinless chicken breasts (I like to pound mine a little thinner for even and quick cooking)

1 packet onion soup mix

1 cup Catalina dressing

1/2 cup apricot preserves
Note: the ratio of dressing to preserves is really up to you. Add more dressing if you like it tangy, add more preserves if you want it sweet. I didn't have quite enough apricot, so I added grape jelly to get my desired level of sweetness.
In a small bowl, stir together the soup mix, dressing and preserves. Place the chicken breasts in a single layer in a 9×13″ baking dish. Salt and pepper to taste. Pour sauce mix over the top.
Bake at 350* (where IS the degree symbol on the keyboard?!?) for 35-45 mins. Cook time depends on how thick your chicken breasts are. Internal temperature should be at least 165* I served mine over sticky rice with a side salad. Yummy!!!
I almost forgot! Special thanks to my "Aunt" Glynda for introducing me to this classic as a child. And I do not mean to imply that she is "older than dirt." Ha!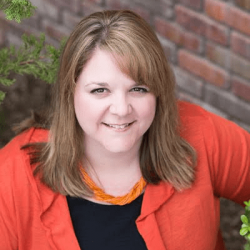 Latest posts by Nicole Burkholder
(see all)