This post may contain affiliate links. Please see my full Disclosure Policy for details.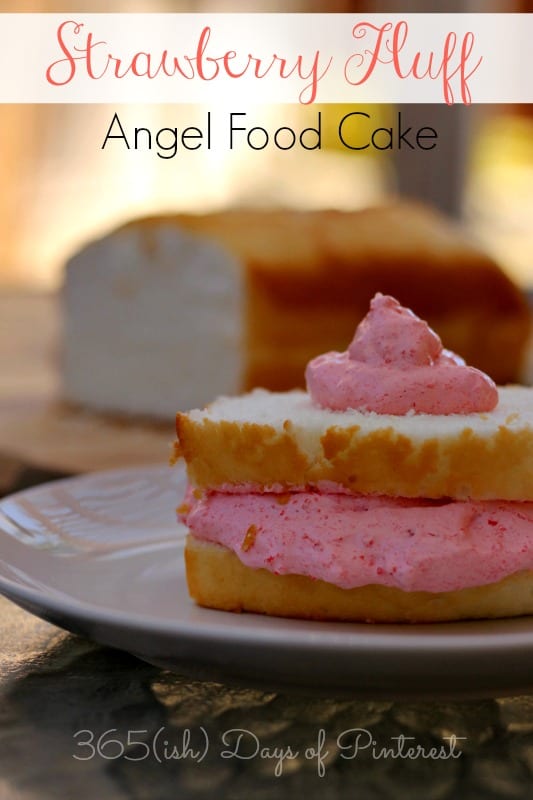 Tonight for dinner we hosted a couple of young guys that are interning for our church this summer. I knew I wanted an easy dessert that I could just toss together on a busy day. I remembered seeing something similar to this Strawberry Fluff Angel Food Cake on (where else?) Pinterest so I visited Cookin Food to check out the recipe and then headed to the store. I went with an angel food loaf fresh from the bakery to make my life even easier. Just a few more ingredients and this tasty dessert was ready!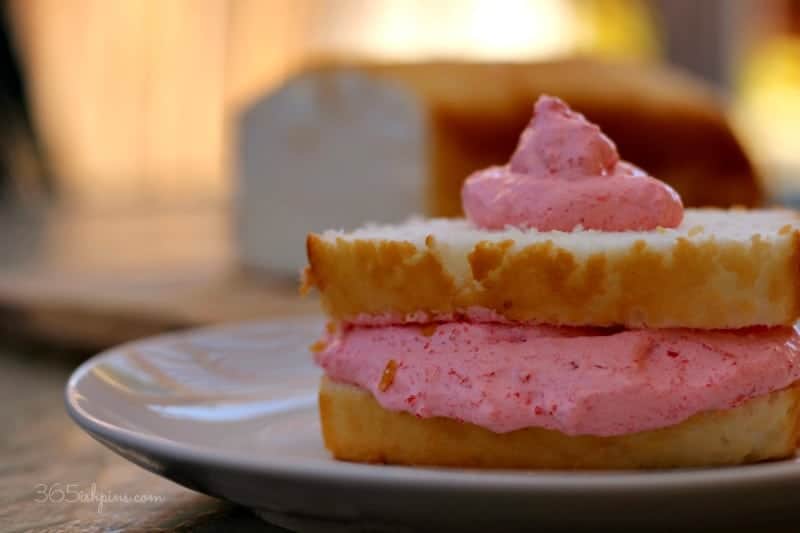 An added benefit to this tasty treat is the fact that each piece comes in around 150 calories! Angel food cake is basically air, and I used sugar-free strawberry Jell-O to keep it light. I also added fresh strawberries when we ate dessert, but those came home later with my husband and didn't make it in time to be included in the photo shoot. 🙂 #bloggerproblems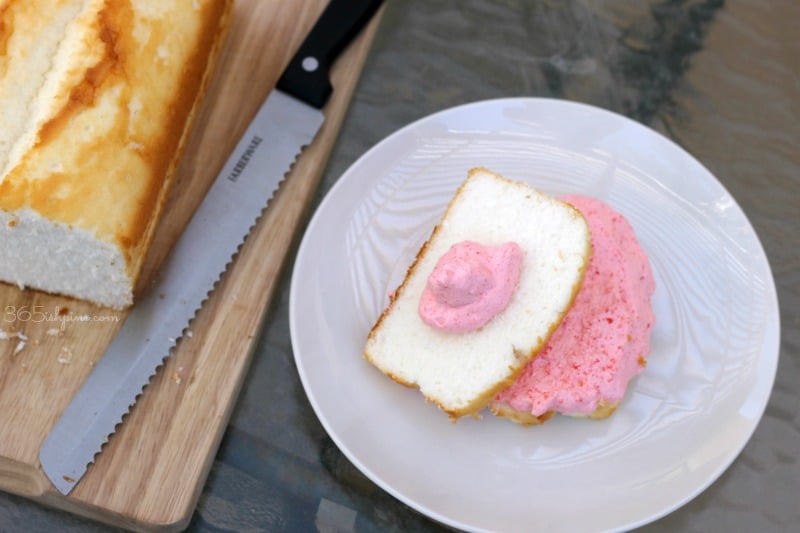 Strawberry Fluff Angel Food Cake
angel food cake (box mix, bakery round cake, or loaf)
1 box (5 oz.) strawberry Jell-O, sugar free optional
1 large tub (12-16 oz.) Cool Whip
fresh strawberries
If baking your own, make angel food cake according to instructions and let cool.
Mix Jell-O packet with 2 cups boiling water, stirring until dissolved.
Add two cups of ice, mix well and put in freezer until mostly set.
Using a mixer, blend Cool Whip and strawberry Jell-O, return to refrigerator.
When ready to serve, cut a slice of cake, top with strawberry fluff and a few fresh strawberries.
See? Easy-peasy. You don't even need the angel food cake. The fluff by itself is a really sweet treat. My boys had seconds with just the fluff and some more strawberries and they really liked it that way. I have a container of leftovers in the refrigerator that I'm looking forward to enjoying with tomorrow's lunch. 🙂
You might also like these other strawberry desserts: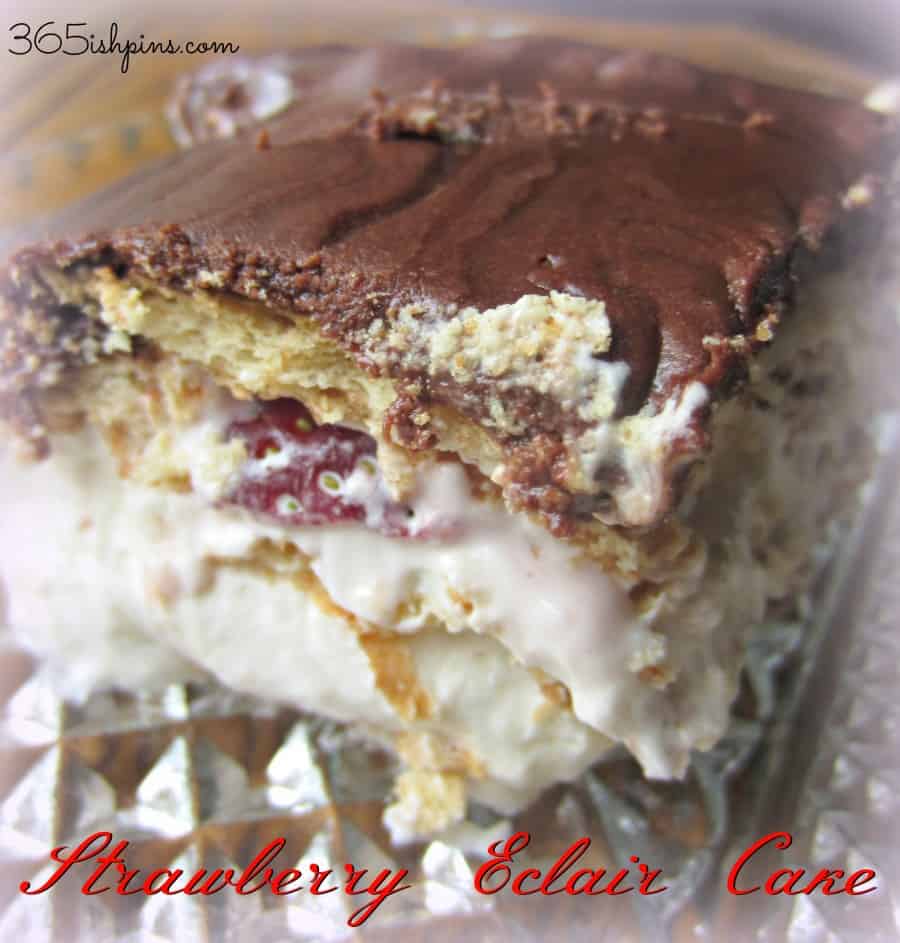 Strawberry Eclair Cake
Chocolate Covered Strawberry Lasagna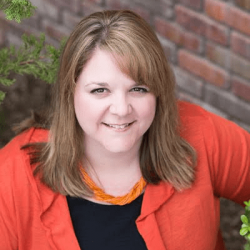 Latest posts by Nicole Burkholder
(see all)