This post may contain affiliate links. Please see my full Disclosure Policy for details.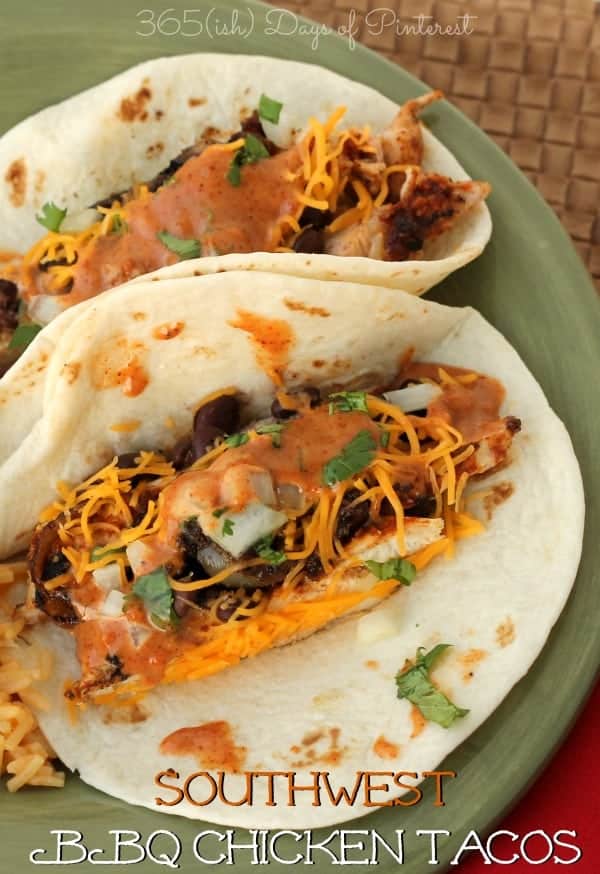 Last Monday, my husband offered to take care of dinner for me since I had such a busy day ahead of me. Isn't he a nice guy? 🙂 Originally we were going to have a chicken salad, but somewhere along the way, he decided he wanted to make chicken tacos like they used to have at On the Border (a Tex-Mex style restaurant that sadly went out of business in our town.) He started by looking at a few copycat websites, but wasn't impressed with any of the recipes, so he winged it. I have to say, the chicken tacos that he came up with were VERY good and they did remind me of those yummy tacos from OTB. I should have him cook more often!
Southwest BBQ Chicken Tacos
Ingredients
1/2

cup

ranch dressing

1/4

cup

BBQ sauce

1

packet taco seasoning

, divided

2-3

chicken breasts

, pounded to 1/2" thickness

salt and pepper to taste

1/4

tsp

Cajun seasoning

1

medium onion

1

cup

bread crumbs

1

package taco-sized flour tortillas

1/2-1

cup

shredded cheese

(we used cheddar but I really like Monterey Jack)

cilantro and avocado for topping

(optional)
Instructions
For the sauce:
In a small bowl, mix ranch dressing, BBQ sauce and taco seasoning
For the fried onion strings (absolutely the BEST part of this meal!)
Slice 1 white onion and pull apart into long string

Saute in butter until soft and then dredge in the mixture of bread crumbs, salt, pepper and taco seasoning

Return to pan to keep warm until ready to serve
For the chicken:
Pound chicken breast to 1/2" thickness

Mix salt, pepper, taco seasoning and Cajun seasoning to taste and rub into the chicken on both sides

Place on a grill or in a pan with a little oil and coat with the prepared sauce. Turn the chicken after a few minutes and sauce the other side. Cook to 165° internal temperature and remove from heat

Build tacos by adding chicken, onion strings, cheese and sauce to a flour tortilla and topping with cilantro and avocado slices.
As I said, I think the best part of these chicken tacos is the fried onion strings. You could make them several different ways, but this is just what my husband did. I would have probably dipped them in egg first and then dredged them through the bread crumb mixture and fried in oil. His way was probably healthier. 🙂 Cooking the onions first in butter does make them "sticky" enough to get the bread crumbs to stay on them and they were still SO flavorful! They are a little extra work, but you really shouldn't skip out on that step! We ate them with some rice and beans. Last night, my husband finished up the leftovers by mixing the rice, beans and some corn and putting it all over chips for some KILLER nachos. This recipe is definitely going onto the regular menu! I gotta say, I'm pretty proud of my hubby. I may just have him cook every Monday!
If you like these chicken tacos, you should check this out: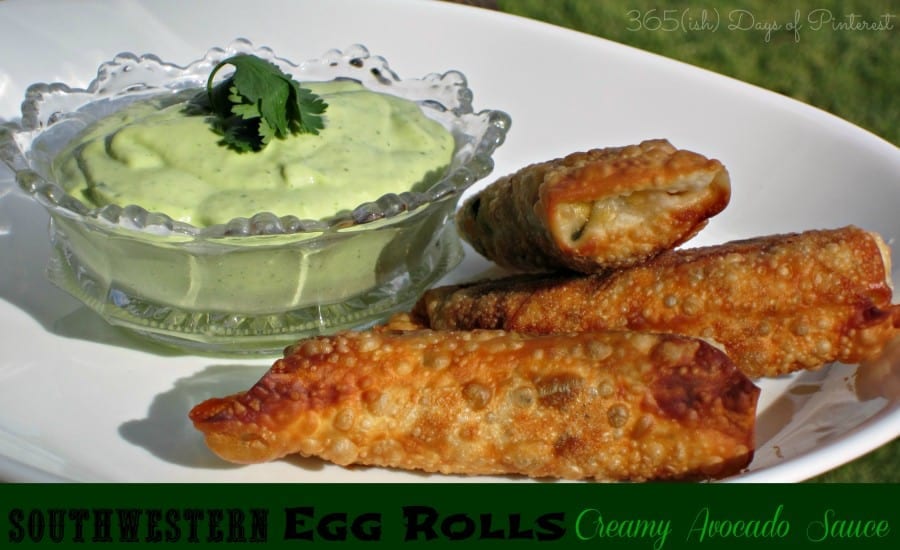 Southwestern Egg Rolls with Creamy Avocado Sauce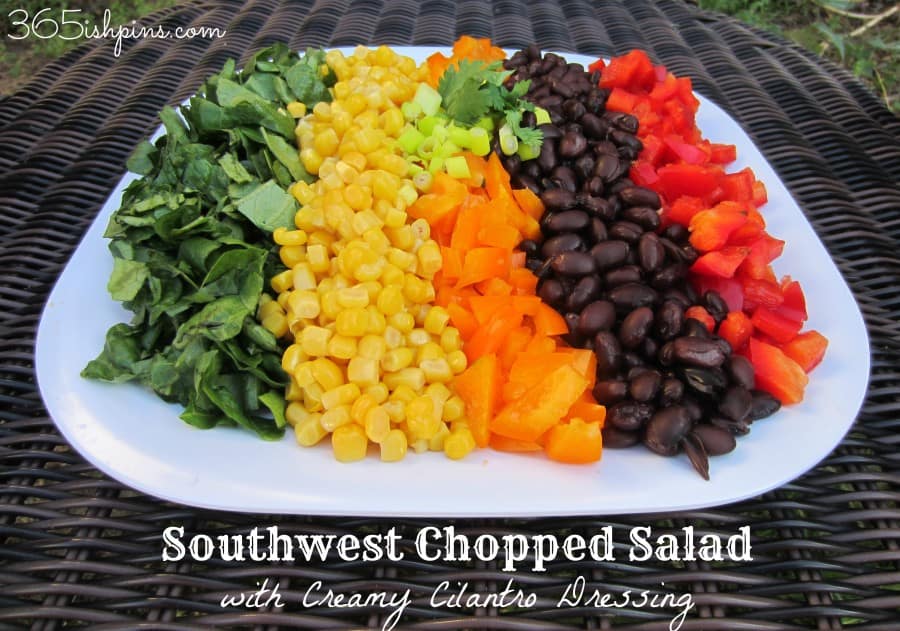 Southwest Chopped Salad with Creamy Cilantro Dressing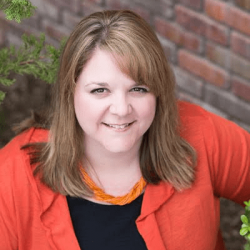 Latest posts by Nicole Burkholder
(see all)